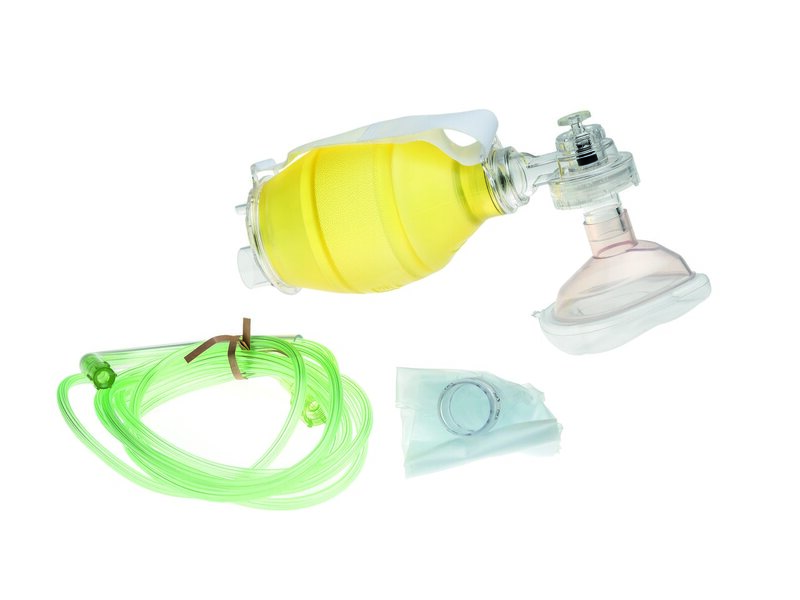 845123
The BAG II Resuscitator Child w/mask #2 Qty 1
Bewaren voor later?
Meld je aan om dit item aan je favorietenlijst toe te voegen.
Overzicht
Het BAG-beademingsapparaat is een zelfopblazende handmatige beademingsballon die bedoeld is voor patiënten met behoefte aan totale of intermitterende beademingsondersteuning. Het BAG-beademingsapparaat levert positieve drukbeademing en zorgt voor spontaan ademen met een gezichtsmasker of een kunstmatige luchtweg.
Productkenmerken
 
BAG II-beademingsapparaat voor kinderen/pediatrie (1)
Pediatrisch masker, maat 2 (1)
Universal Star Lumen zuurstofslang (1)
Zuurstofreservoirzak (1)

.

Verkrijgbaar in drie verschillende maten:

 
Volwassene (>20 kg)
Kind (10-20 kg)
Baby (2,5-12 kg)

.
Compatibele oplossingen
Meer informatie over gerelateerde producten om uw ervaring te verbeteren