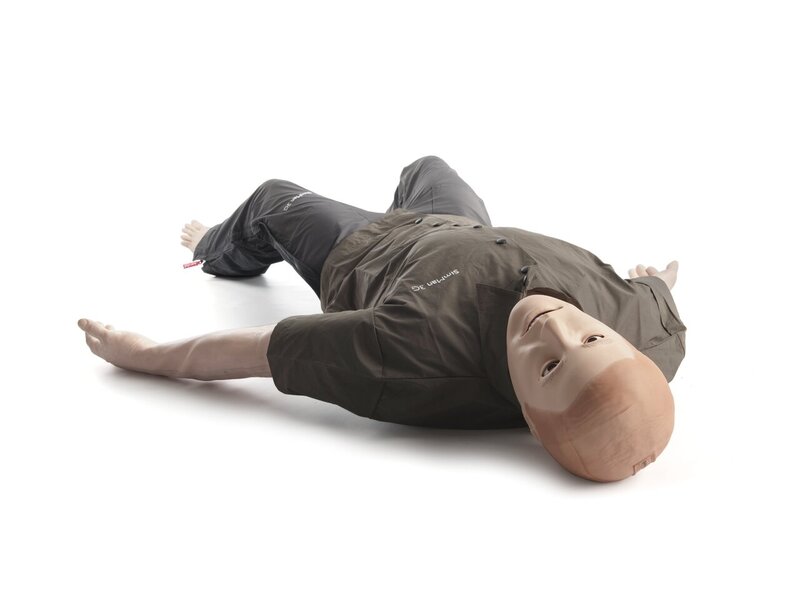 212-02350
SimMan 3G Light Manikin and accessories
Dieses Produkt steht nicht zum Online-Kauf zur Verfügung
Für später speichern?
Melden Sie sich an, um dieses Element zu Ihrer Favoritenliste hinzuzufügen.
Produktinformationen
SimMan 3G is a durable patient simulator created for high-quality simulation training in a multitude of different medical procedures and patient cases. Use SimMan 3G as a stand-alone simulator, or expand your training possibilities with high-quality add-ons and your own equipment.
Includes: Full body manikin with articulating legs and arms, Set of Clothing (trousers+zip-hoodie+gown+belt), Set of Genitalia (Male/Female/blank), Wounds kit (wound + adhesive), External power supply, Soft cases (1xTorso + 1xLegs), Blood pressure cuff, Blood and fluid refill bottles, IV Bag + plug and luer lock. Documentation (Important Product Information and Quick Setup Guide), Headset with microphone (USB), Accessories and Parts, Automated NIBP, Automated SpO2, Interchangeable head skin
Ähnliche Produkte
Als Teil eines Pakets kaufen