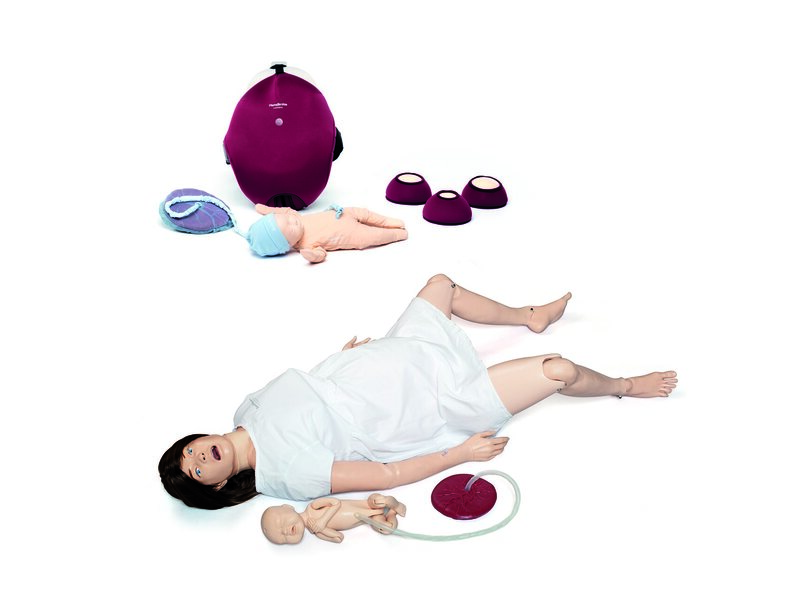 377-03050
SimMom Tetherless
forventet leveringstid 23/03/2023
Dette produkt kan ikke købes online
Gem til senere?
Log på for at føje dette element til din favoritliste.
Oversigt
SimMom Light is a tetherless, full body obstetrical simulator designed to build skills competence in specific obstetrical clinical procedures as well as optimizing effective team performance and communication skills during both routine and complicated births. SimMom can be fitted with a non-gravid abdominal skin to expand the scope of your simulation training. Practice both early stage, first trimester obstetrical care as well as non-pregnant general women's health care and clinical assessments.
Includes:
SimMom Light, Birthing Baby with placenta, 4 Uteri Modules (Cervix, Amniotic Bag, PPH Module and Inverted Uterus), C-section skin, Consumables and Blood Pressure Cuff.
MamaBirthie Light, BabyBirthie with placenta, Cervix Cups, Accessories and Carry Bag.
Developed in partnership with Limbs & Things
Laerdal has given SimMom an easy-to-use, full-body simulation system, whilst Limbs & Things brings a level of realism, both in terms of anatomy and obstetric experience to the product.
Kompatible løsninger
Få mere at vide om relaterede produkter, der kan forbedre din oplevelse