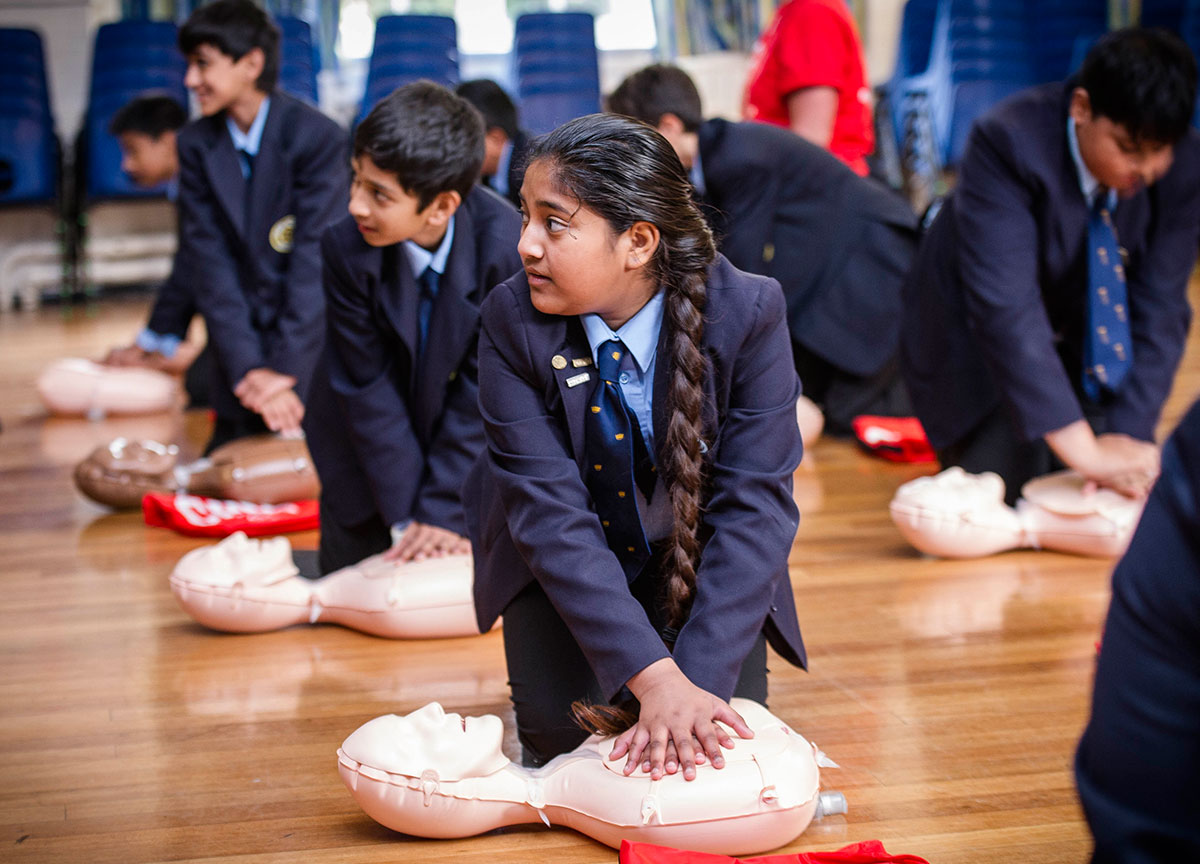 A Nation of Lifesavers
In the UK, there are over 30,000 cardiac arrests a year outside of hospital where the emergency medical services attempt to resuscitate the victim.
However, survival rates are low - less than one in ten victims survive to be discharged from hospital .

The British Heart Foundation has created the Nation of Lifesavers program aimed at improving survival rates for out of hospital cardiac arrest. Ensuring that all young people are taught CPR and PAD awareness at secondary schools is an integral part of the program.