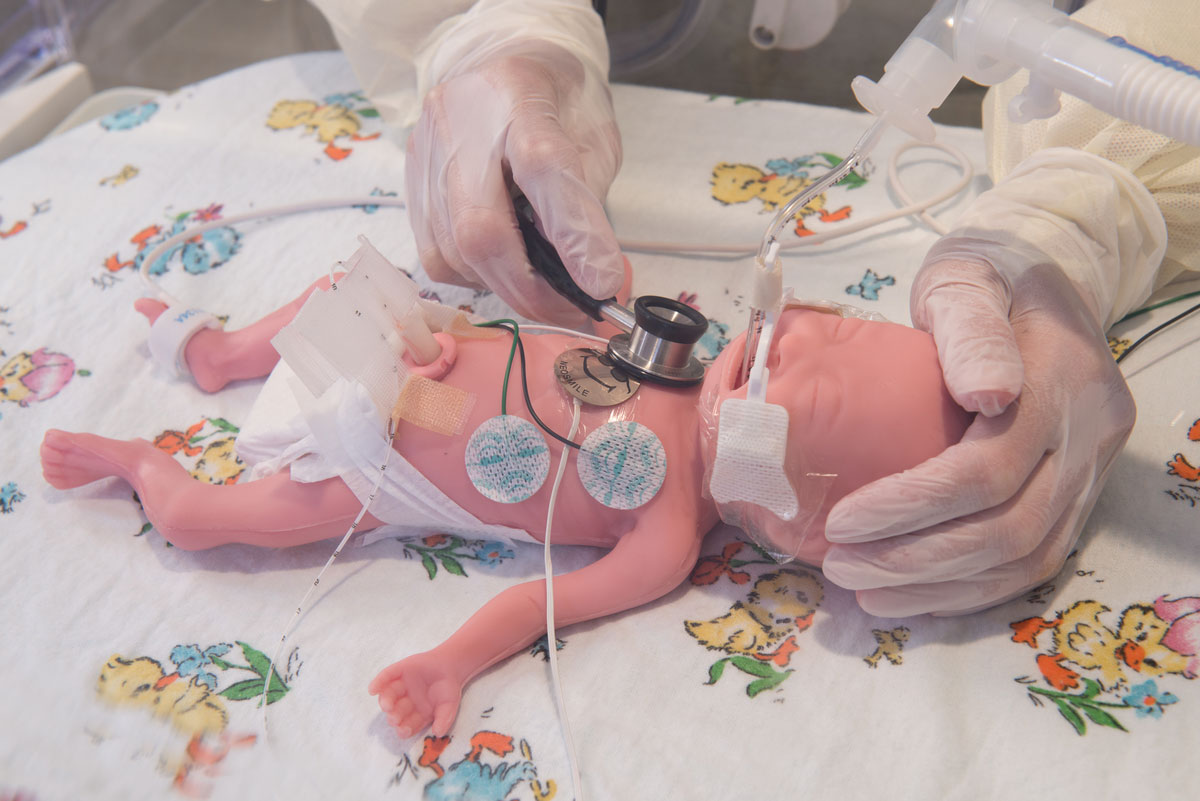 Exceptional training makes all the difference
The first 10 minutes is critical for a preterm newborn. Neonates are at the greatest risk and require specialized care.
When complications arise, a highly skilled team of healthcare professionals must be prepared to deliver quality care.
Premature Anne is designed to prepare providers with realistic experiences to help save these tiniest of lives.
Realistically proportioned 25-week old preterm infant
Premature Anne is wireless and can be used in multiple clinical settings with multi-disciplinary teams.