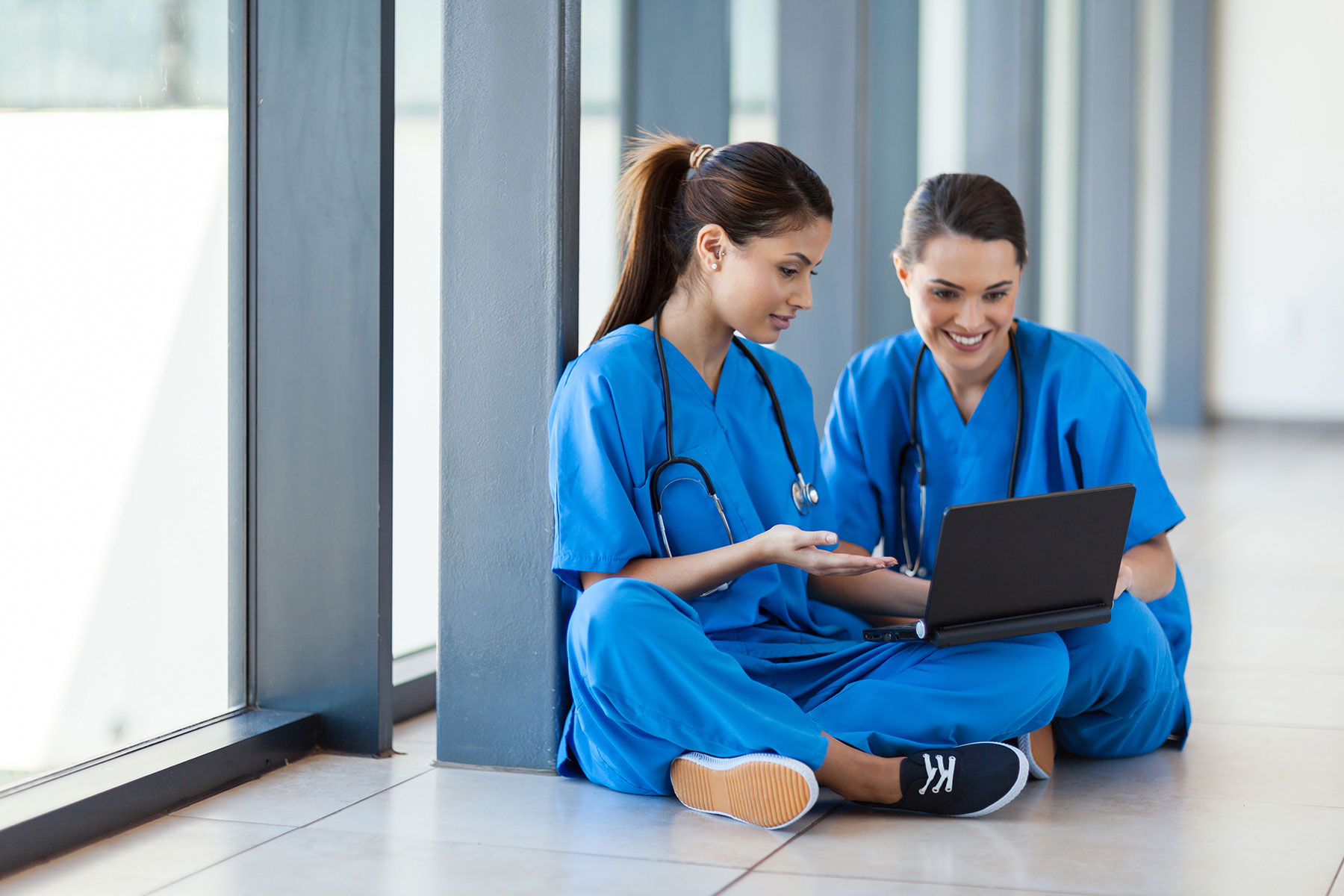 eLearning Basics
So, what is eLearning, exactly?
eLearning, or electronic learning, is defined as any training or learning that is delivered digitally. It is often used synonymously with online learning and virtual learning. Though the curriculum is formalized, learners can access the material through their computer, tablet, or even cellphone – anytime, anywhere, if they are connected to the internet.
For educators and employers, it's an affordable and efficient method of reinforcing key knowledge and skills. For learners, it's a convenient and interactive way to absorb curriculum material.
Research has shown that up to 60% better consistency of learning can be achieved through digital training.2
eLearning Promotes Student Engagement
E-learning is used to guide a more progressive learning experience, giving learners the freedom to advance at their own pace while still receiving immediate feedback.
In a typical lecture class, only 40% of learners are actively paying attention.3
Studies show that students are more motivated when using eLearning.4 Students who are more motivated to learn are more likely to be engaged. And, ultimately, this means that they will achieve their learning objectives.5
The increased motivation and engagement stem from the interactive nature of eLearning. Tactics that fuel this interaction include videos, quizzes, simulated cases, polls, and games. Each of these tactics appeal to various learning styles – particularly, visual and aural learners.
E-Learning can help to engage learners differently, grabbing their attention and then clearly demonstrating the relevance and importance of the curriculum content.
eLearning Increases Retention
How does student engagement impact learning?
Forgetting things is natural, but it can be frustrating when an educational investment results in a low-retention rate among learners. Fortunately, research shows that those who engage with eLearning demonstrate increased retention rates and better utilization of content, resulting in better achievement of knowledge, skills, and attitudes.6
The same tactics used to engage learners (such as quizzes, polls, and videos) can also positively reinforce course content to significantly improve your training efforts.7 When learners are afforded the opportunity to reflect on what they've previously learned, they are more inclined to remember it long-term.
eLearning Compared to Other Learning Methods
E-learning challenges the traditional methods of teaching and learning but does not replace it entirely, which is important to note.
Learners enjoy the ease of use, flexibility, navigation, and user-friendly interface that eLearning provides.9 It has the potential to develop a learner's critical-thinking and decision-making skills in a more enjoyable way, but should always be used as part of a blended learning approach.