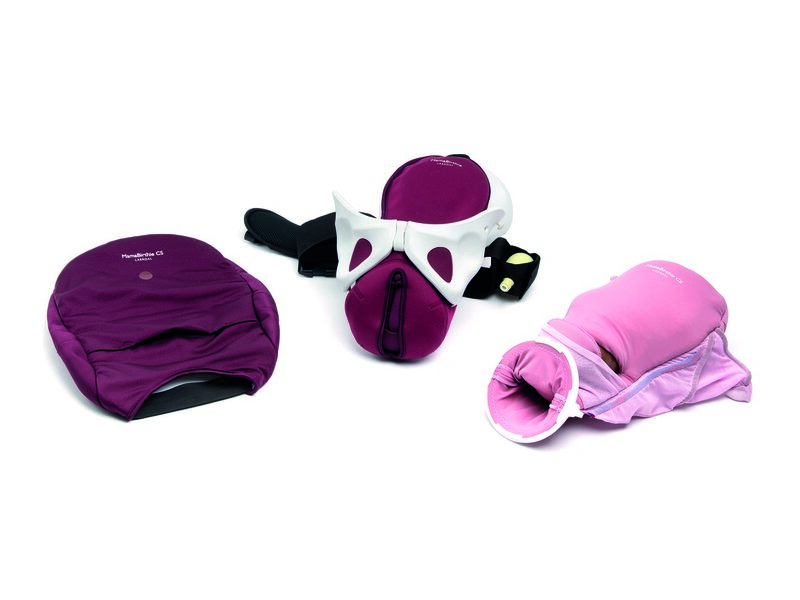 370-00133
MamaBirthie Light with C-section Module
This product is not available to purchase online
Save for later?
Sign in to add this item to your favourites list.
Overview
MamaBirthie enables you to train and improve perinatal outcomes in vaginal and operative births. The addition of the C-section Module extends the capabilities of the previous iteration of MamaBirthie without losing any of the features. It can be used as a tabletop model for demonstration and skills training or worn on the body for in-situ team simulations. The quick and easy set-up makes it ideal for repeated practice, both independently or peer-to-peer.
Product Features
Abdomen fabric skin (1)
BabyBirthie (1)
Placenta with membrane (1)
Umbilical cord (1)
Cotton jersey baby cap (1)
White towel (1)
Blue towel (1)
Fontanelle cap (1)
Tabletop dock & clamp (1)
Cervix caps (in dark or light skin tone) (3)
Urine catheter (1)
Nitrile gloves (1)
20ml syringe (1)
Fetal stethoscope (1)
Pelvis assembly & carry bag (1)
C-section Module and Parts (1)
Uterus Attachment Ring (1)
C-section carry bag (1)
C-section abdominal Skin (1)
C-section Uterus (1)

Wearable to accommodate birthing in various positions
Assess fetal positioning and vaginal examination with cervical inserts and simulated membranes
Gain tactile feedback during shoulder dystocia from BabyBirthie's sophisticated neck flexion
Evaluate high risk births; including breech, cord prolapse and partial placenta delivery
Practice Cesarean sections and abdominal suturing (B-Lynch suture for postpartum hemorrhage)

Length: 46.5 cm / 18.3 in

Width: 25 cm / 9.8 in

Height: 23 cm / 9.1 in

Weight: 1.55 kg / 3.4 lbs
Compatible solutions
Learn more about related products to enhance your experience.