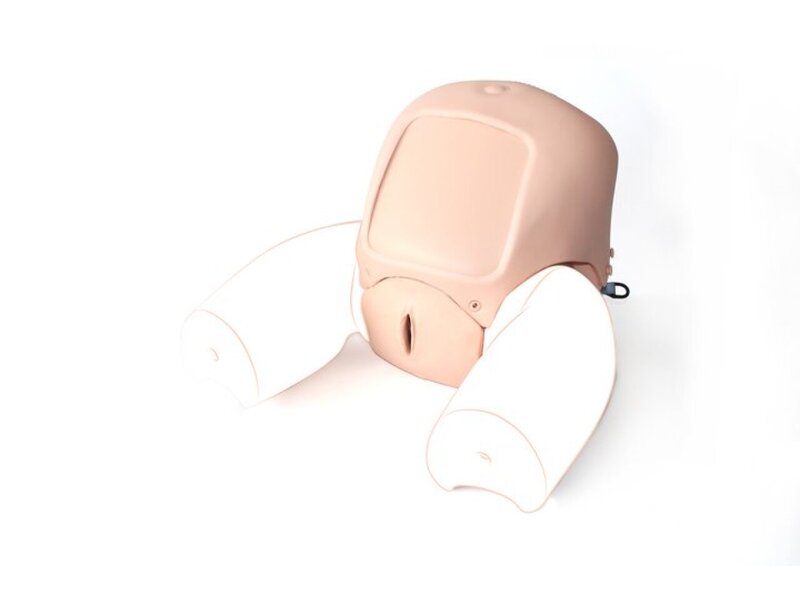 LIM-80103
PROMPT Flex Caesarean Section Module
Works with PROMPT Flex Simulators - Light (LIM-80100 & LIM-80106)
Espere retrasos en el envío
Este producto no está disponible para su compra en línea
¿Guardar para más adelante?
Inicia sesión para agregar este elemento a tu lista de favoritos.
Descripción general
This product is ideal for practicing the necessary skills required when performing a cesarean section. Trainees can have exposure to delivering a difficult baby such as a deeply impacted head, or a transverse lie.
The module can be used to practice any of the following methods of delivering a deeply impacted fetal head:
Routine maneuvers
Assist from a vaginal hand (push technique)
Reverse breech extraction (pull technique)
Use of a fetal pillow
This module includes two surgical pads for incision and suturing, along with a pre-incised abdomen for repeated delivery practice, to help improve confidence and familiarity of maneuvers.
This product is available in a dark skin-tone (LIM-80203).
SKILLS GAINED
Abdominal and uterine wall opening and closure
Cephalic and breech delivery
C-section at full dilation:

Routine manoeuvres
Assist from a vaginal hand (push technique)
Reverse breech extraction (pull technique)

Use of a fetal pillow

Transverse lie
Instrument assisted C-section delivery
Delivery of the placenta
Teamwork and human factors training in emergency Cesarean section
Application of fundal pressure
OVERVIEW
Uterus holds baby firmly in position for normal and transverse lies, breech and cephalic presentations
Uterus support positions baby and directs it towards the pelvis/abdominal incision when fundal pressure is applied
Pre-incised Delivery Only Skin option allows easy repeat loading of baby into the uterus
Surgical pad allows realistic dissection and closure and is reversible to allow 2 uses
Single/double in situ uterine wall closure
Suturing of rectus sheath, fat and subcuticular or cutaneous skin closure
Accommodates retraction using metal, plastic or rubber retractors
REALISM
Abdominal skin has realistic appearance and soft feel of at-term abdomen
Realistic feel of uterus interior during delivery
Head presents at realistic level once incision is made
VERSATILITY
Optional insert to allow presentation of head just below ischial spines for Cesarean section at full dilation
SAFETY
ANATOMY
Surgical pad has following anatomical layers:

Skin
Fat
Superficial epigastric vessels
Rectus sheath
Rectus muscle
Parietal peritoneum
Visceral peritoneum
Bladder
Muscular uterine wall
Amniotic membrane
Includes:
LIM-80170 1 PROMPT Flex Uterus
LIM-80171 1 Pre-incised Delivery Skin Light
LIM-80172 1 Cesarean Section Abdominal Skin Light
LIM-80173 1 Cervix Light
LIM-80138 1 Cesarean Section Perineum Light
LIM-80175 1 Foam Support
LIM-80176 1 Full Dilatation Pelvic Insert Light
LIM-80104 2 Cesarean Section Surgical Pads Light
Soluciones compatibles
Comprar como parte de un paquete