Virtual Simulation for Organizations & Instructors
Courses & Learning Solutions
What is virtual simulation in nursing?
Virtual nursing simulations are a type of clinical experience where interactions with patients are performed virtually on a computer or other digital learning environment, in ways that parallel real-world engagement.

Simulation provides learners with a comprehensive and repeatable hands-on learning experience. This encounter allows them to practice assessment, diagnosis, and clinical procedures in a simulated space. In this immersive setting, learners perfect their skills and build confidence in a safe setting.
Virtual Simulation Courses for Nursing: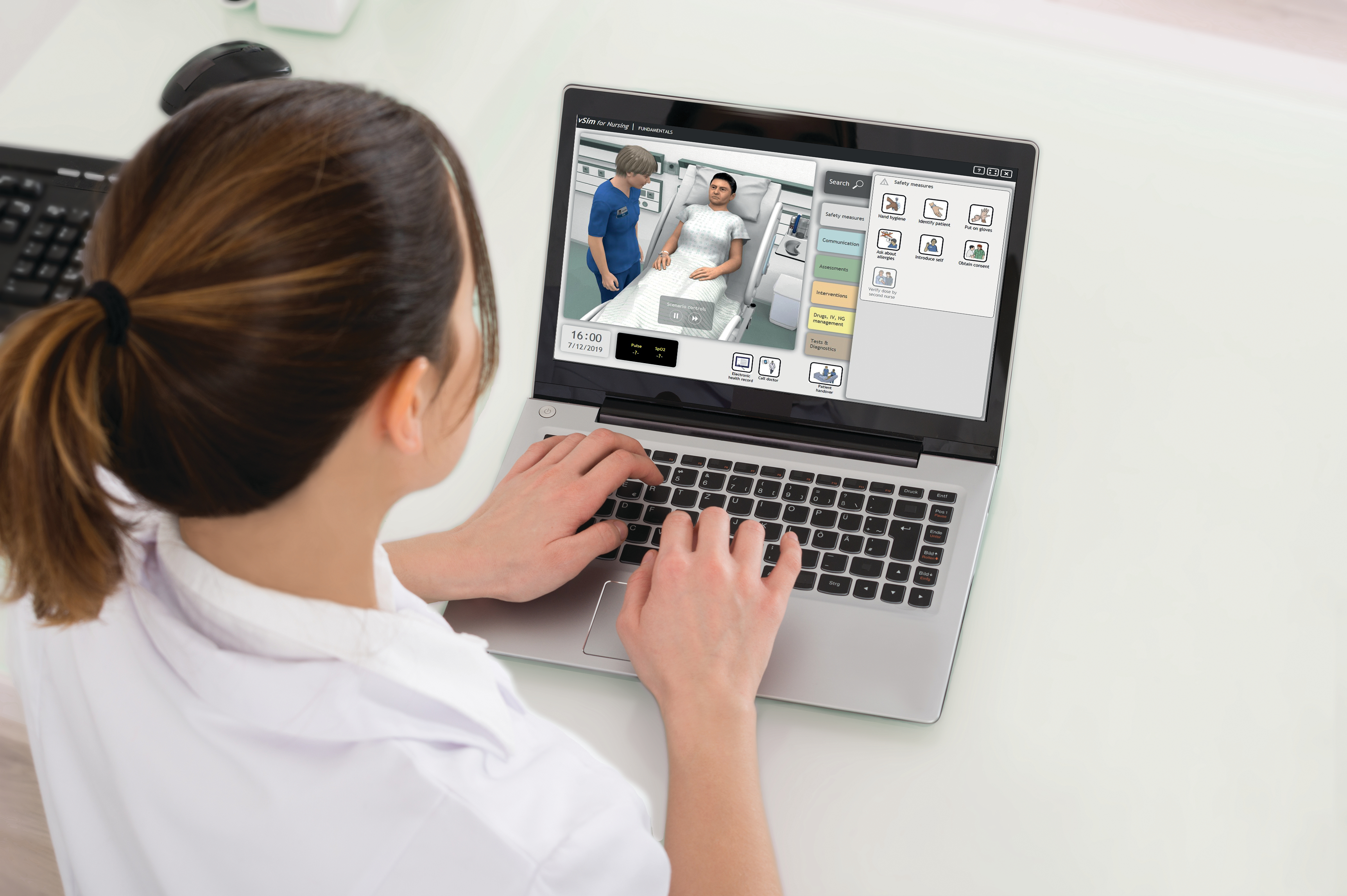 Original vSim for Nursing
This original version of vSim for Nursing has been enhanced with upgraded features for easy usability as students develop clinical reasoning skills, competence, and confidence in providing care to diverse patients in a safe, virtual simulation environment.
Designed for use in classroom or remote environments, vSim for Nursing helps students prepare for practice with:
Real-world practice in patient-centered care
Personalized learning and precise remediation
Realistic clinical experience available anywhere, anytime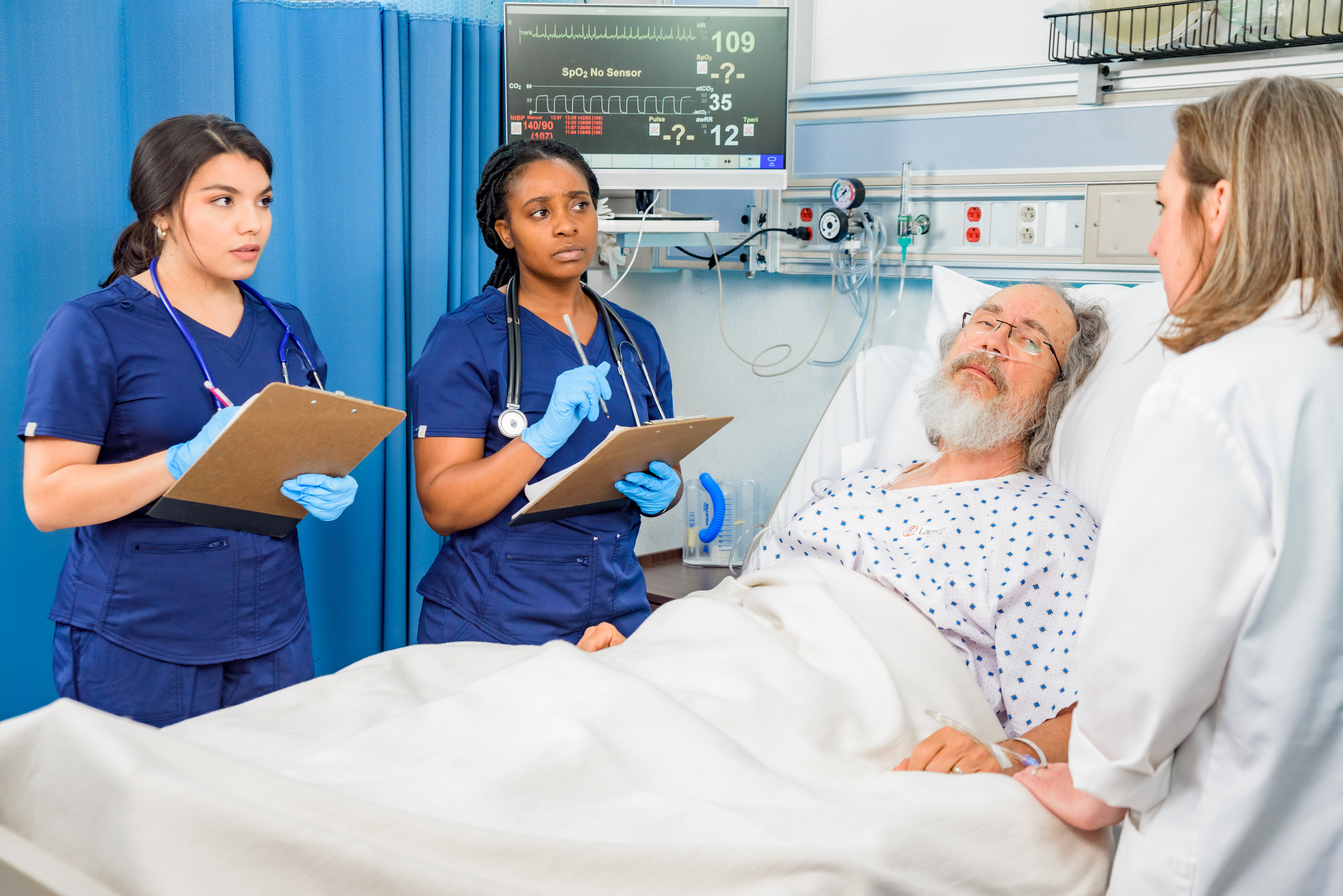 NLN SIRC Courses

The new, re-imagined NLN Simulation Innovation Resource Center is a series of online courses designed to provide nurse educators with professional development to curate the skills that enhance the learning experience.
Laerdal, in collaboration with the National League for Nursing, are partners for consulting, education, and support. NLN SIRC courses are designed to challenge educators to expand their skills and meet NCSBN Simulation Guidelines standards to conduct simulations.