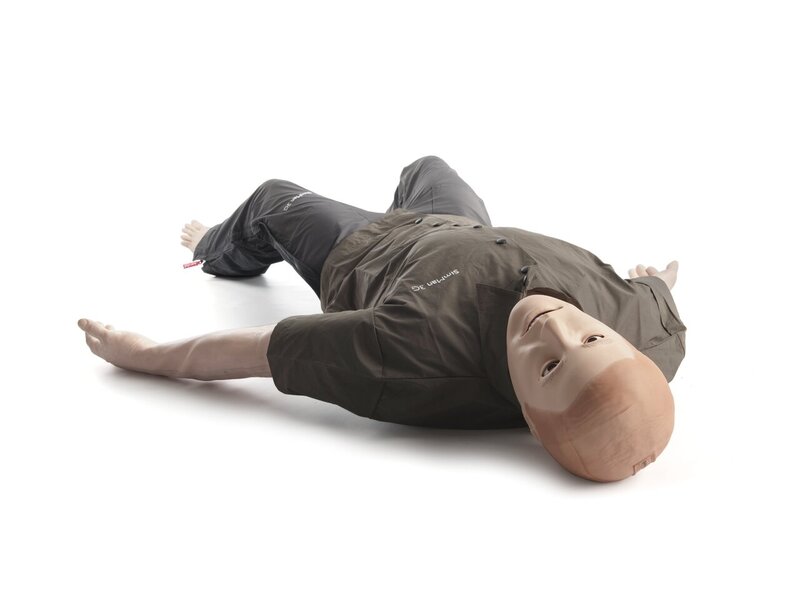 212-02350
SimMan 3G Light
Dit product is niet online te koop.
Bewaren voor later?
Meld je aan om dit item aan je favorietenlijst toe te voegen.
Overzicht
SimMan 3G is a durable patient simulator created for high-quality simulation training in a multitude of different medical procedures and patient cases. Use SimMan 3G as a stand-alone simulator, or expand your training possibilities with high-quality add-ons and your own equipment.
Includes: Full body manikin with articulating legs and arms, Set of Clothing (trousers+zip-hoodie+gown+belt), Set of Genitalia (Male/Female/blank), Wounds kit (wound + adhesive), External power supply, Soft cases (1xTorso + 1xLegs), Blood pressure cuff, Blood and fluid refill bottles, IV Bag + plug and luer lock. Documentation (Important Product Information and Quick Setup Guide), Headset with microphone (USB), Accessories and Parts, Automated NIBP, Automated SpO2, Interchangeable head skin
Compatibele oplossingen
Meer informatie over gerelateerde producten om uw ervaring te verbeteren