Go to section
Overview
Specifications
Contact us
Shop
Did you know 70% of cardiac arrests happen at home?
If provided quickly, CPR can double or even triple the chance of survival.
Now more than ever, it's important to learn CPR safely. With this self-directed learning kit, learners can be more prepared to save a life. It allows families, friends, and communities – those who are least likely to attend a traditional CPR course and– to learn the core skills of CPR and AED.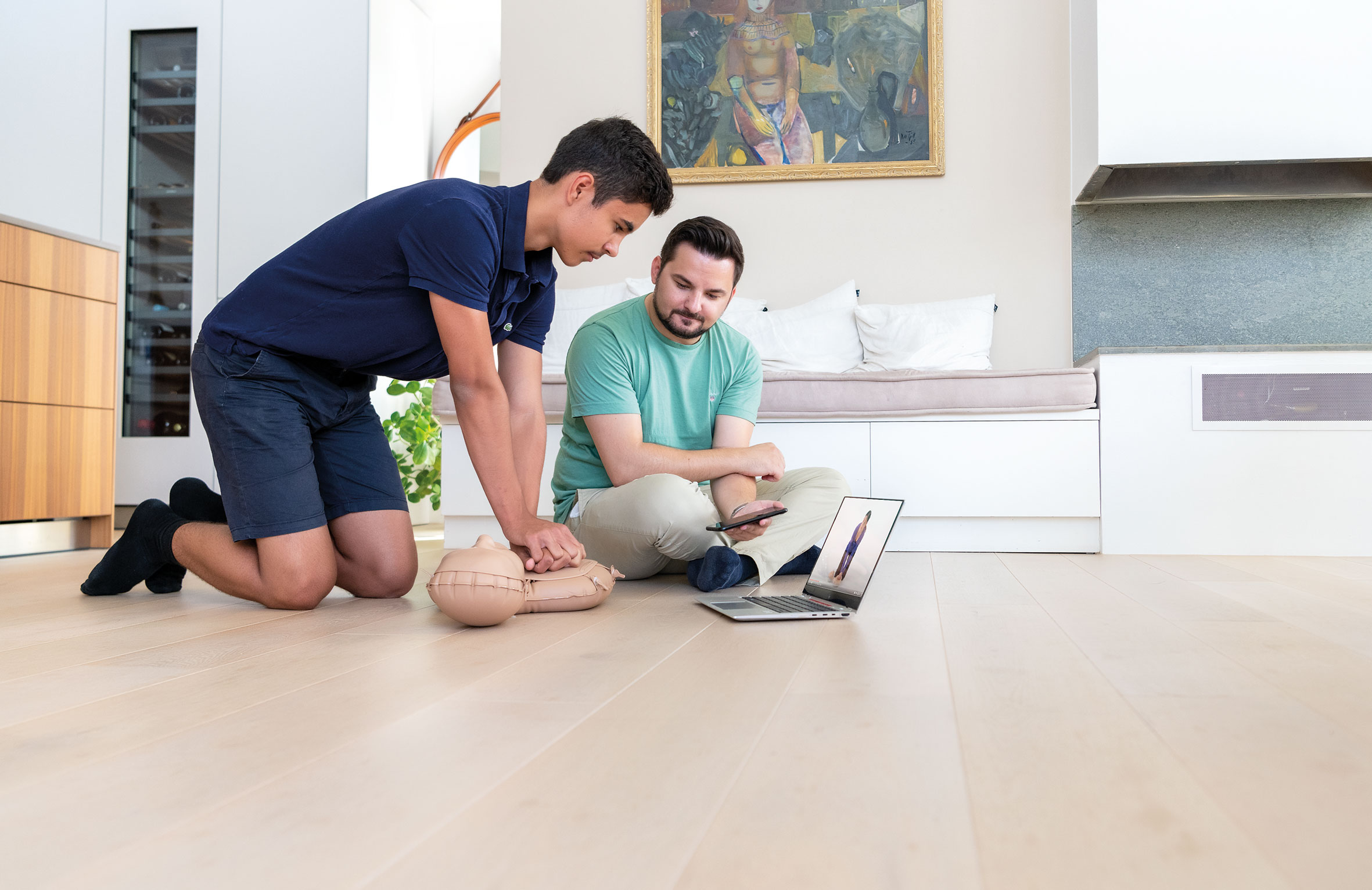 The affordable way to learn CPR
Increase training efficiency by using an inflatable manikin
Inexpensive and portable – anyone with internet access can learn the basics of CPR
Practice both adult and child compression depths and ventilations
Self-directed training at home or as part of a bigger group, in-person CPR courses or online
Survival tripled in Denmark
A national initiative to increase bystander CPR in Denmark resulted in a significant increase in survival from cardiac arrest. The initiative focused on community CPR and improved resuscitation and dispatcher guidelines.
3x
Increase in bystander CPR
3x
Increase in victims arriving alive at hospital
3x
More patients alive after 30 days