Go to section
Overview
Specifications
Download & Services
Contact us
Shop
NeoBeat is a reusable, consumable-free, and easy-to-use heart rate meter that provides an accurate and continuous display of newborn heart rate.
NeoBeat takes seconds to put on a newborn's abdomen, and the instantaneous heart rate can help guide neonatal resuscitation.
Sign up to receive more information about NeoBeat and updates on its release.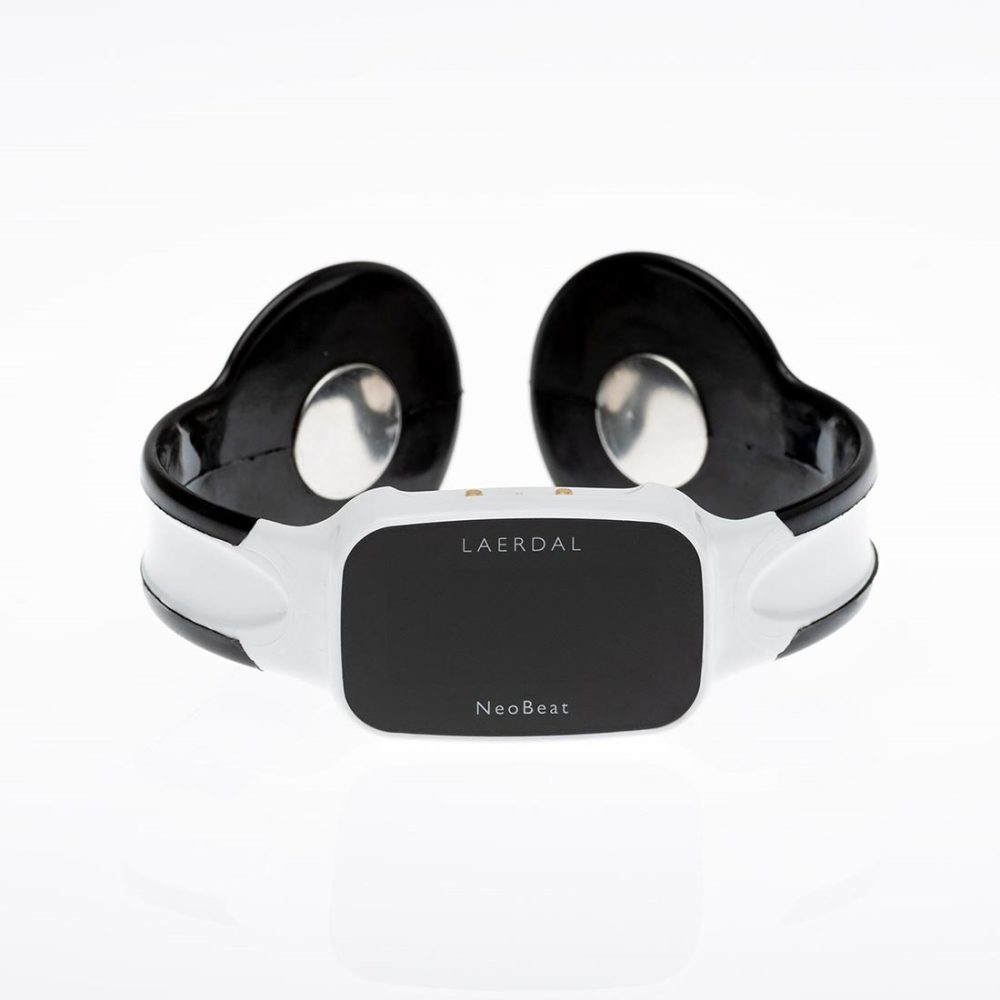 Award Winning Design
In January 2020 NeoBeat won the prestigious DOGA awards, Design for Excellence Award, and the Honorary Award - the highest level of recognition awarded to particularly impressive projects.
What the jury said:
"NeoBeat is the result of a very thorough process. It has everything: It has a well thought out form and function that is innovative in its field. It's easy and intuitive to use, clean, and recharge - and it's designed to last a long time. It also leaves a low environmental footprint."
A heartbeat for all to see
Heart rate in an instant
During neonatal resuscitation, every second count. NeoBeat takes only seconds to put on the newborn and displays the heart rate in an instant. Decisions on the pathway of care can be made instantly.
Focus on the patient
As NeoBeat is worn on the baby's abdomen and provides a continuous display of the heart rate, the whole team can focus on the baby. As interventions are performed, everyone in the team can clearly see the baby's heart rate.
Reliability of ECG
NeoBeat uses dry electrodes to pick up an ECG-based signal, which is recommended by The International Liaison Committee on Resuscitation (ILCOR) 2015 guidelines as the most reliable way to measure newborn HR.
Sign up to receive information on NeoBeat:
NeoBeat is currently only available for sale in Norway, Finland, Sweden, Denmark and the Netherlands. Sale in other countries will follow. Sign up to receive more information and updates on release in your country.