[On-Demand Webinar] Protection of Personnel Working on Suspected COVID-19 Cases
On-Demand Webinar
Protection of Personnel Working on Suspected COVID-19 Cases
The Coronavirus (COVID-19) has created a healthcare crisis that has put a major training burden on hospitals, emergency medical services, and long-term care facilities, among others.
To assist you in preparing your staff and teams, Laerdal hosted a free webinar, offering a complimentary pre-programmed scenario. The scenario can be run on a Laerdal simulator or independently on a standardized patient. During the webinar, one of Laerdal's lead Education Specialists will demonstrate and share the scenario to afford you easy execution. The scenario is designed to help you test and improve your systems for infection control, PPE, and management of exposure to COVID-19 or any other high risk communicable respiratory illness*.
Learning Objectives are:
Review the peer-reviewed COVID-19 simulated case scenario documentation published by EM Sim Cases
Show theme created from documentation, suggested use, and potential to edit
Show scenario created from documentation, suggested use, and potential to edit
Provide instruction on downloading the complimentary pre-programmed scenario file
How to Download and Install Complimentary Scenarios
Related Solutions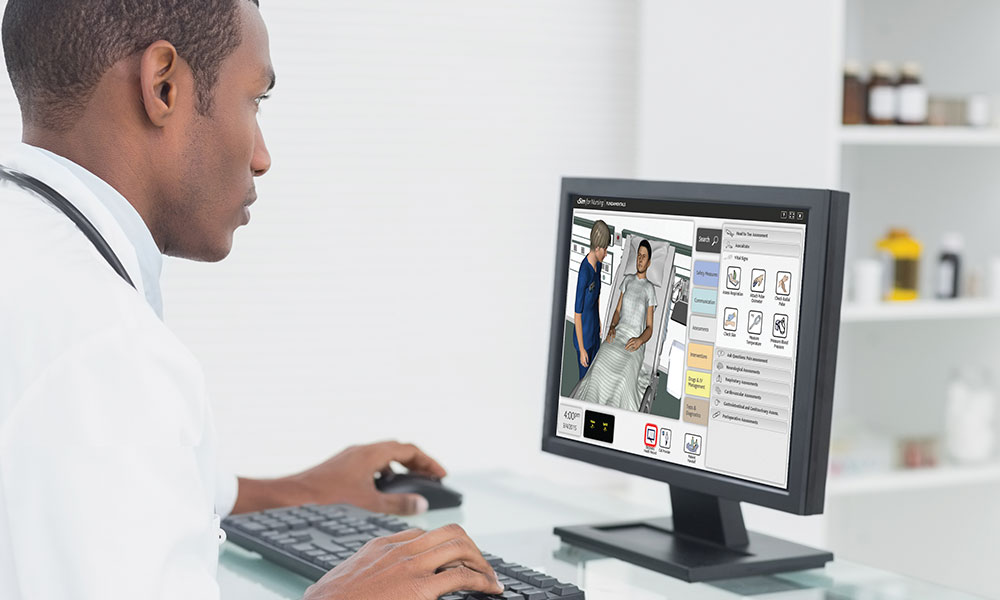 Develop clinical reasoning skills, competence, and confidence in nursing students with vSim for Nursing.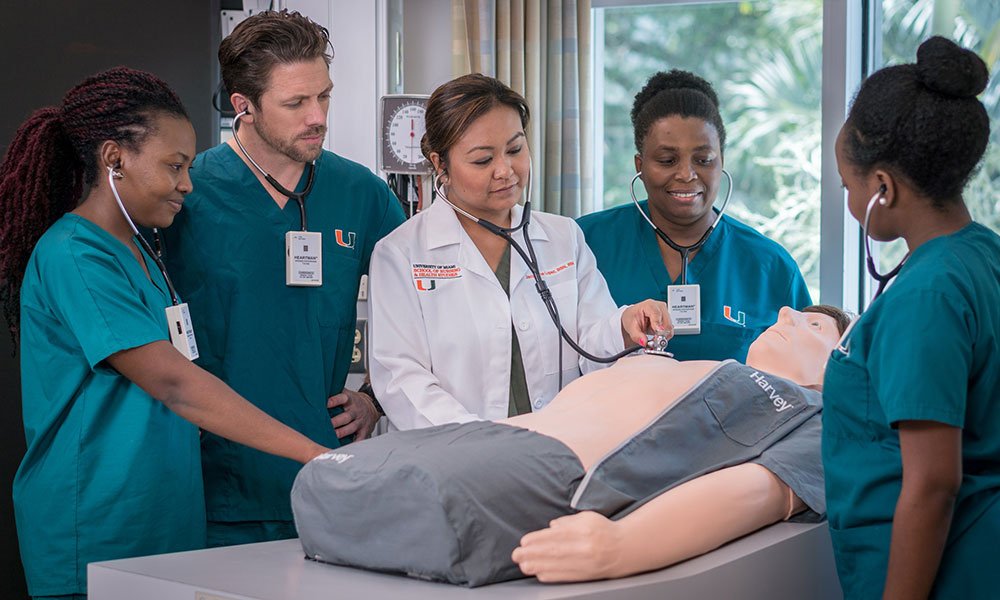 A proven simulation system to teach bedside cardiac assessment skills that transfer to real patients.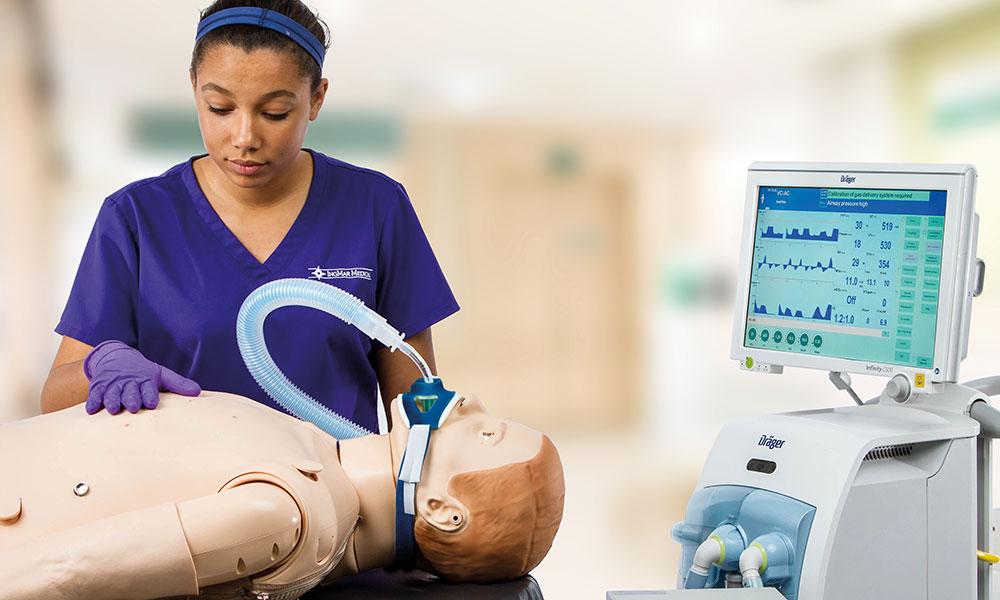 Run scenarios with a spontaneously breathing patient simulator supported on a ventilator.
References
*This scenario was developed by: © 2019 EMSIMCASES.COM and the Emergency Medicine Simulation Education Researchers of Canada (EM-SERC) This work is licensed under a Creative Commons Attribution-ShareAlike 4.0 International License.