Educational Services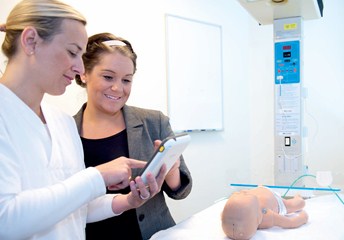 Educating future healthcare providers is a huge responsibility. Laerdal Educational Services provides instructor-led, hands-on courses to help you deliver this important education. Laerdal classes are held at one of Laerdal's training site, at a conference room or at your facility. Courses range from introductory training to simulator operations to scenario programming and implementation.
Courses and training opportunities are available for all skill levels. Classes are designed to increase your ability to operate, teach and evaluate learning objectives using Laerdal simulators.
Laerdal Educational Services also offers consulting, training and custom development to help with your simulation needs.