Nursing Kelly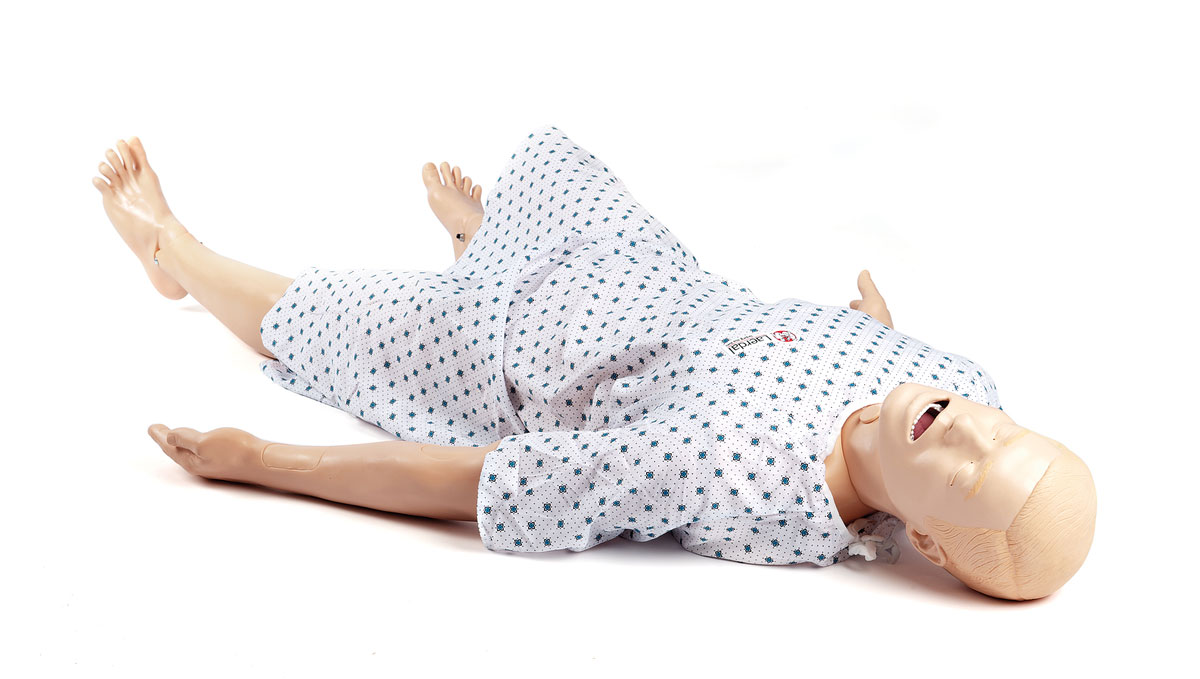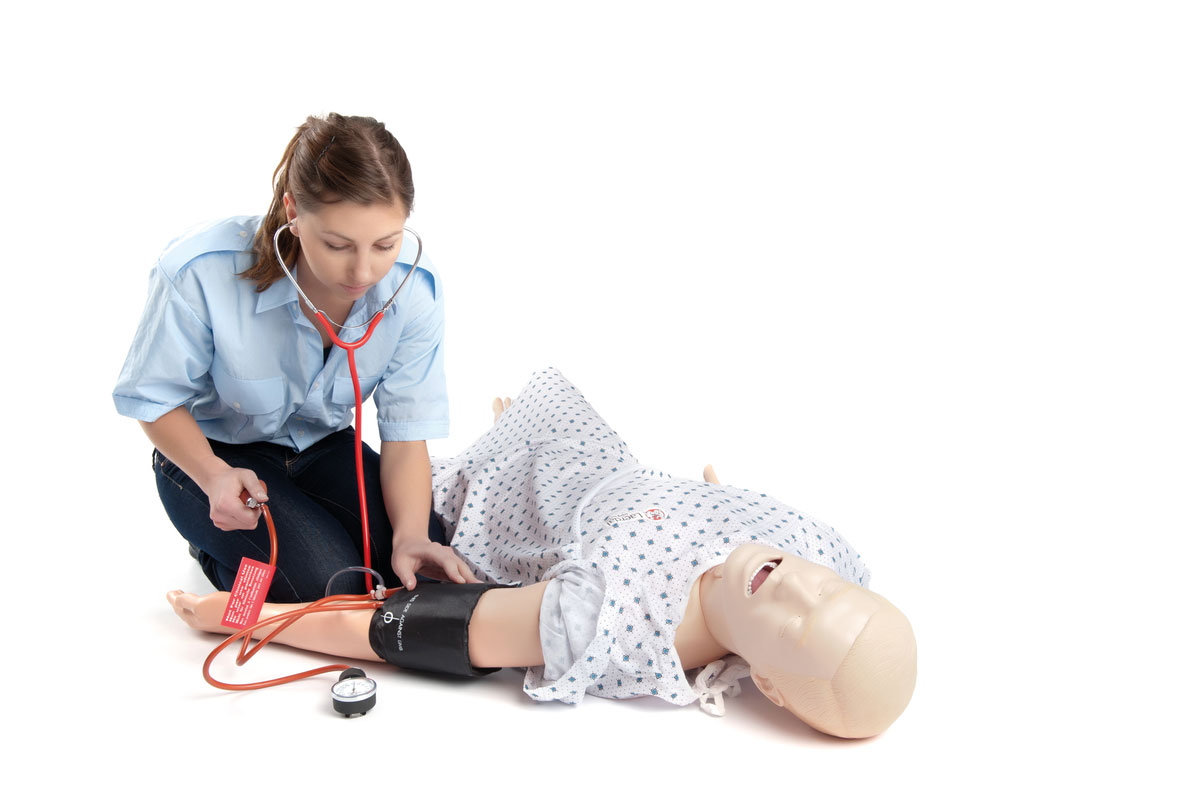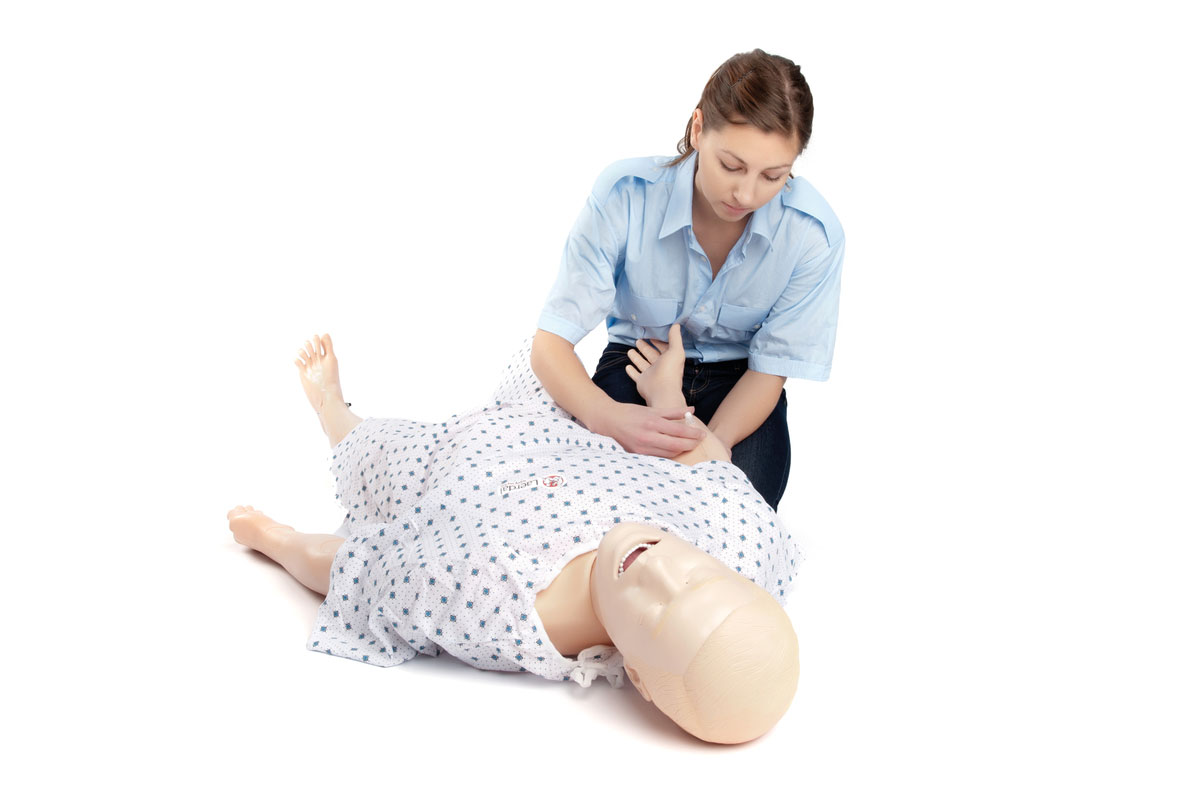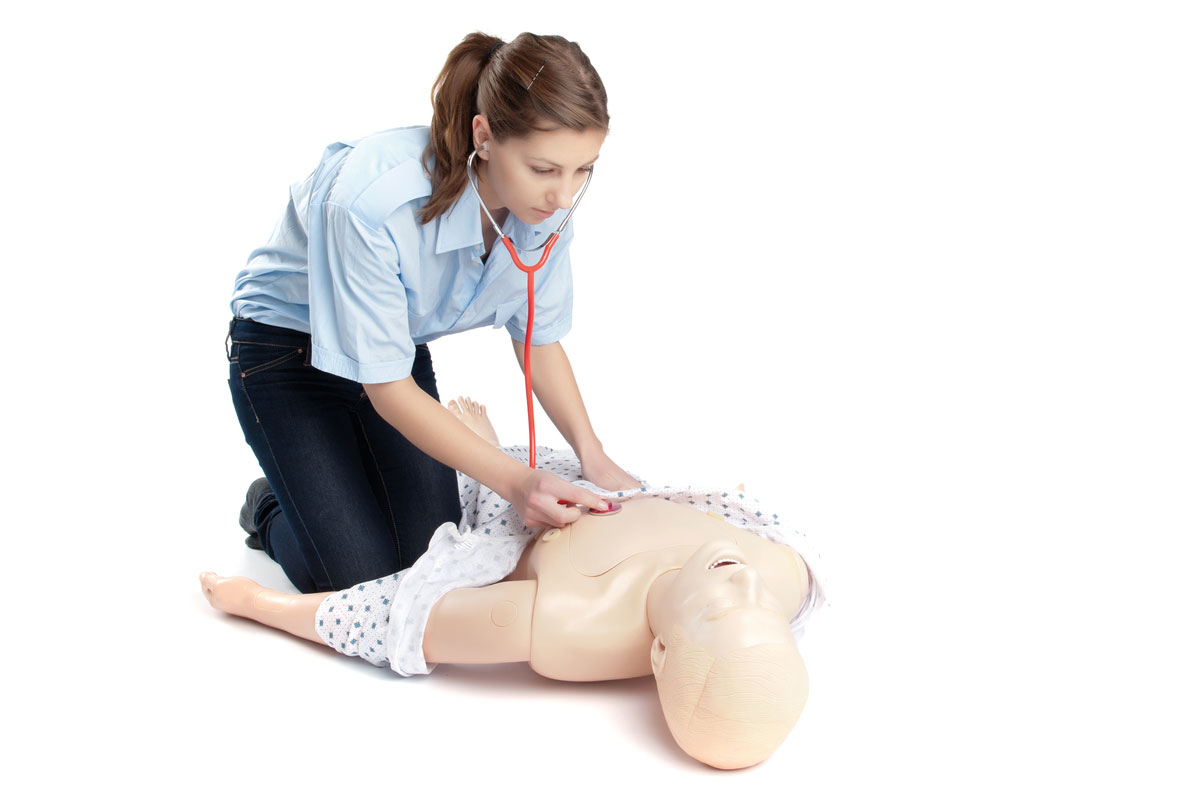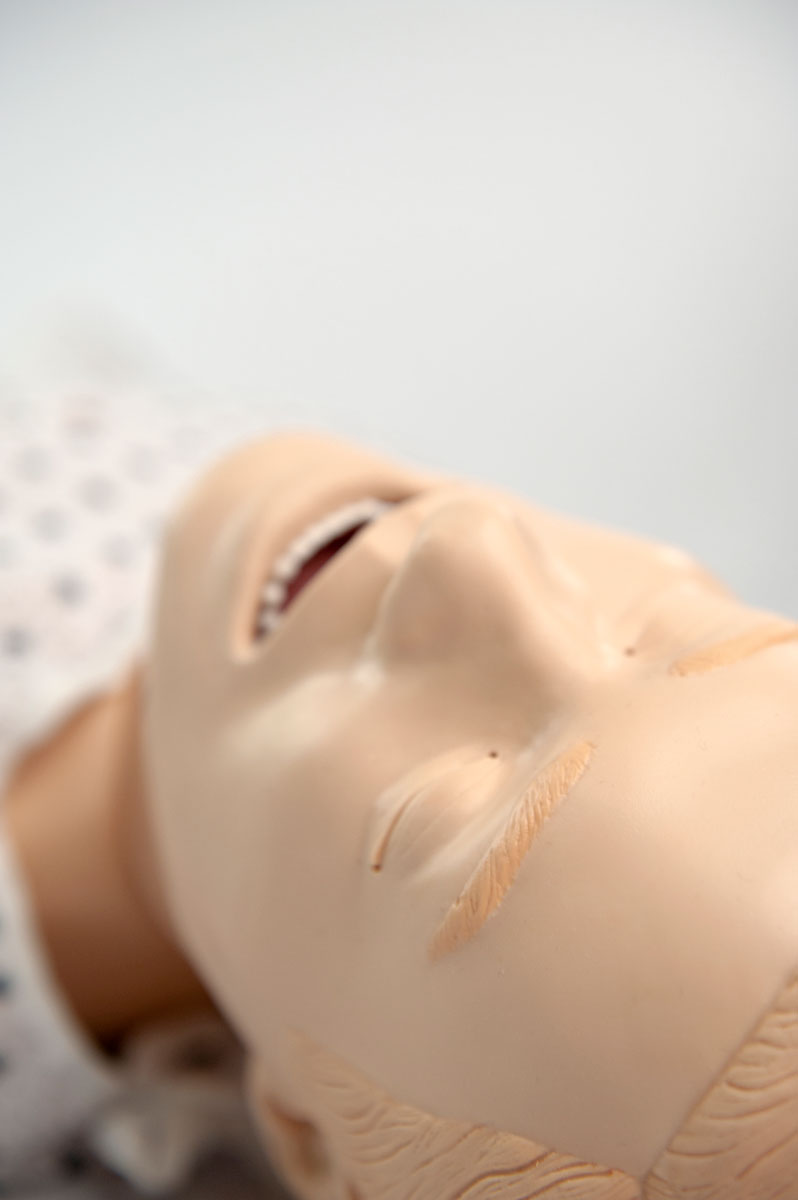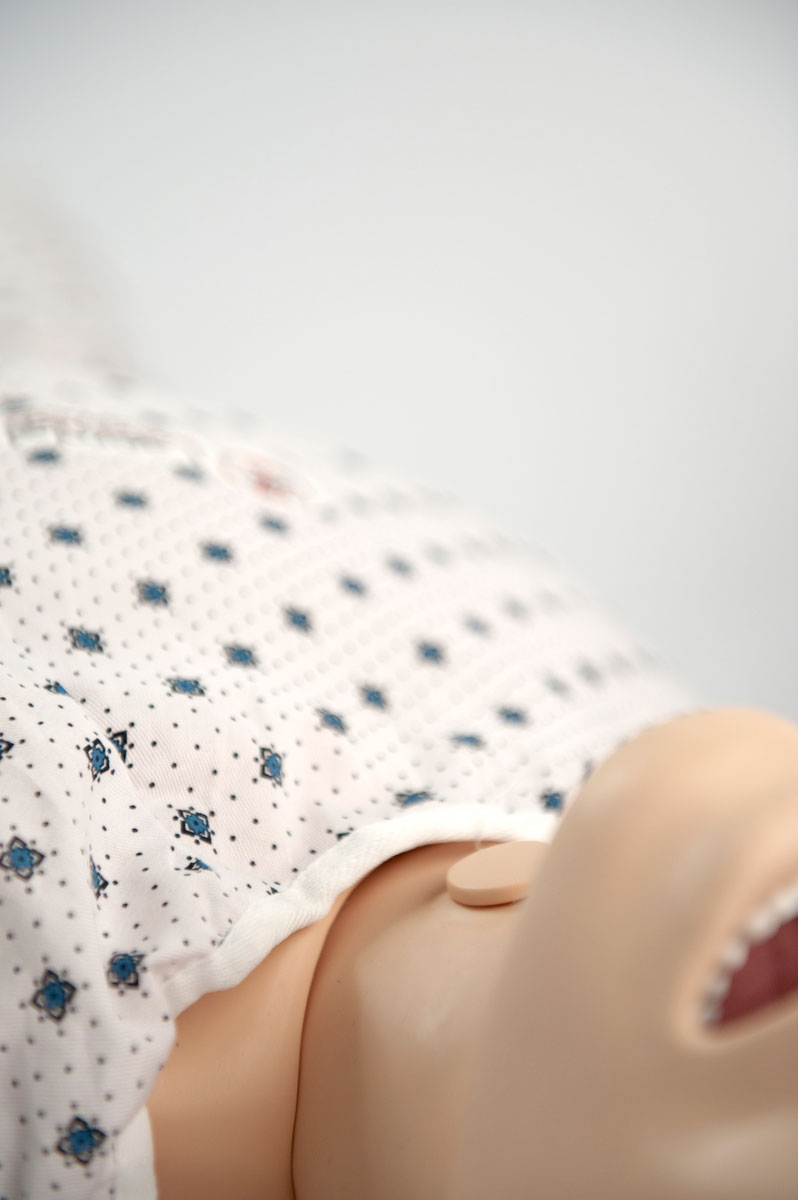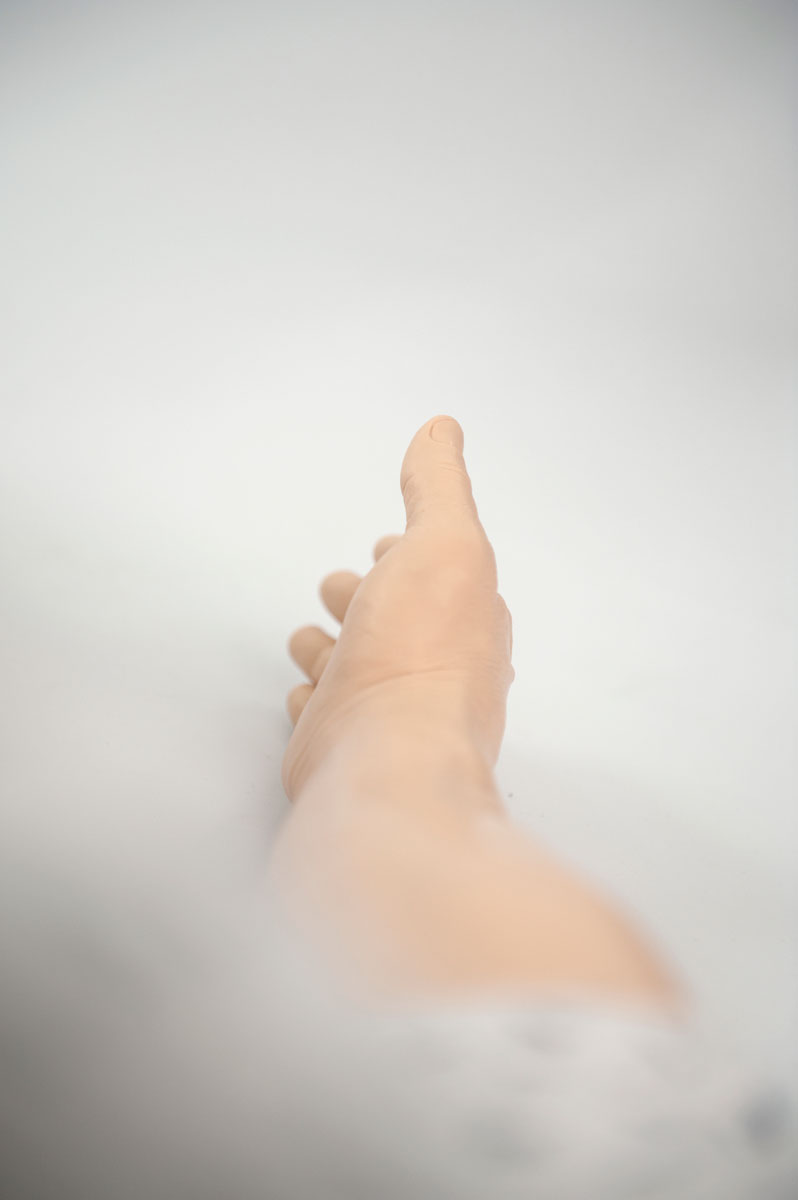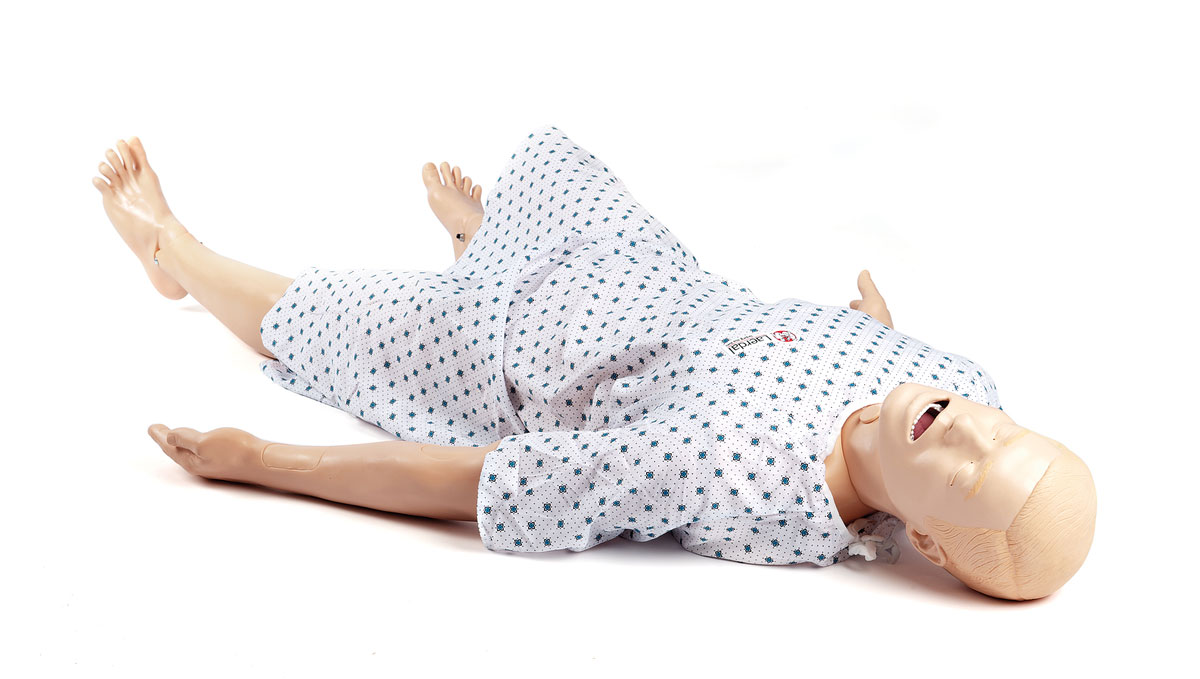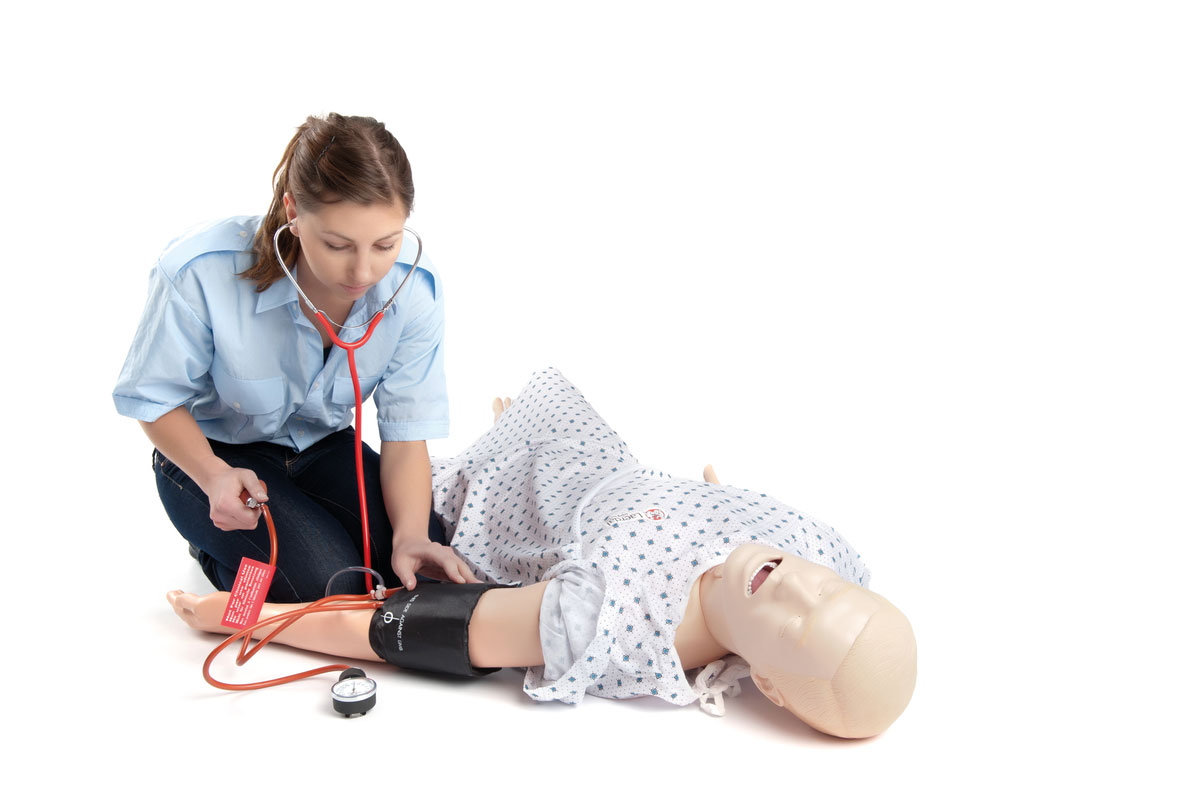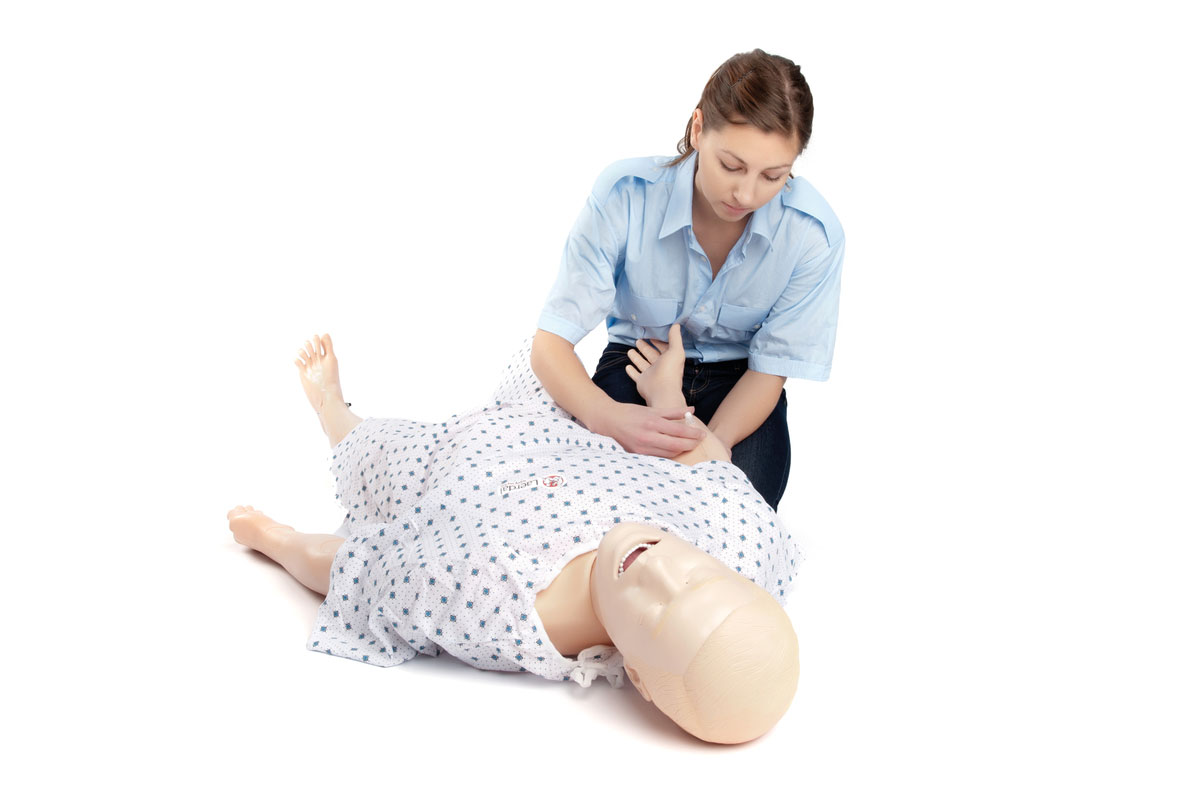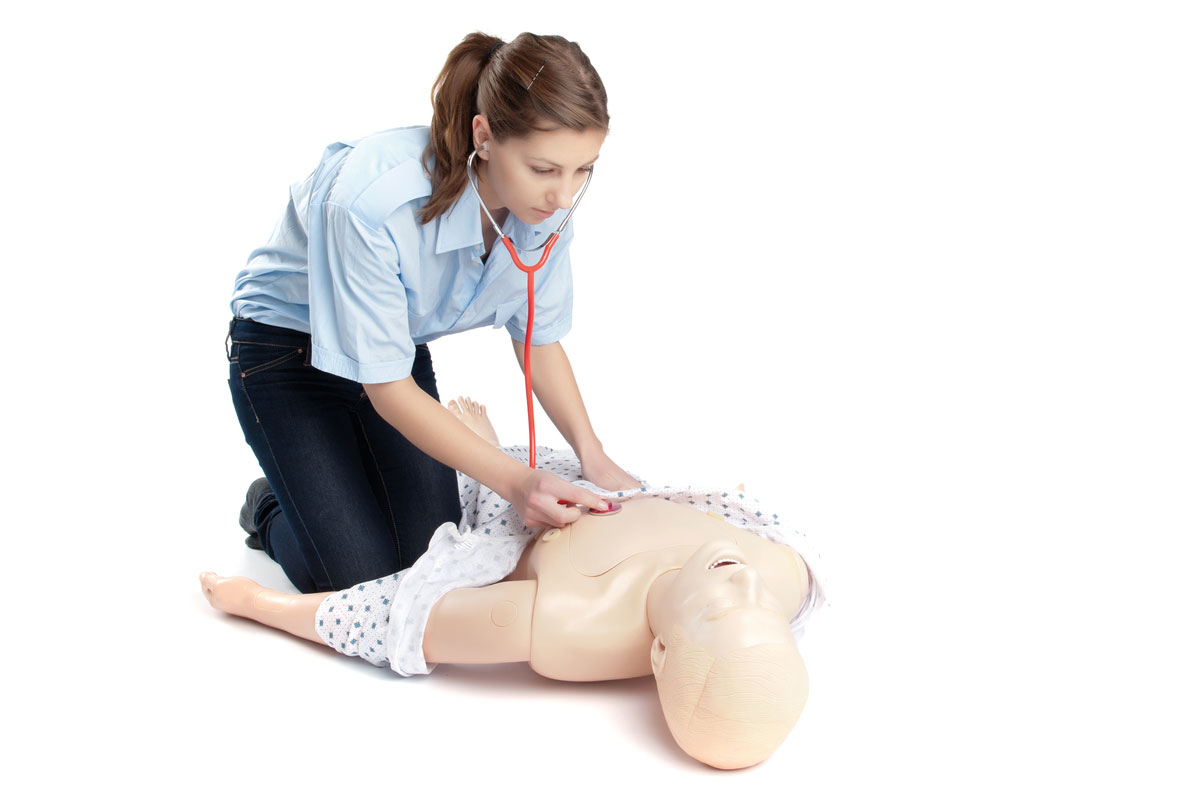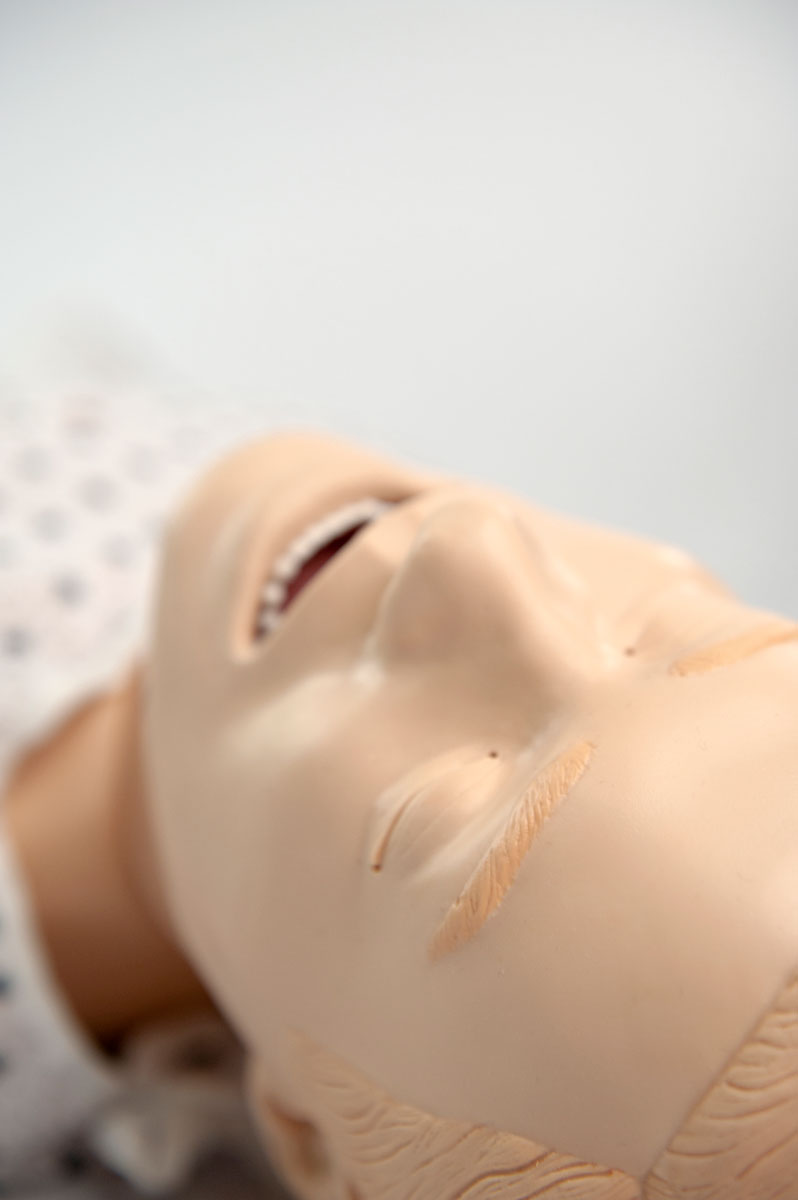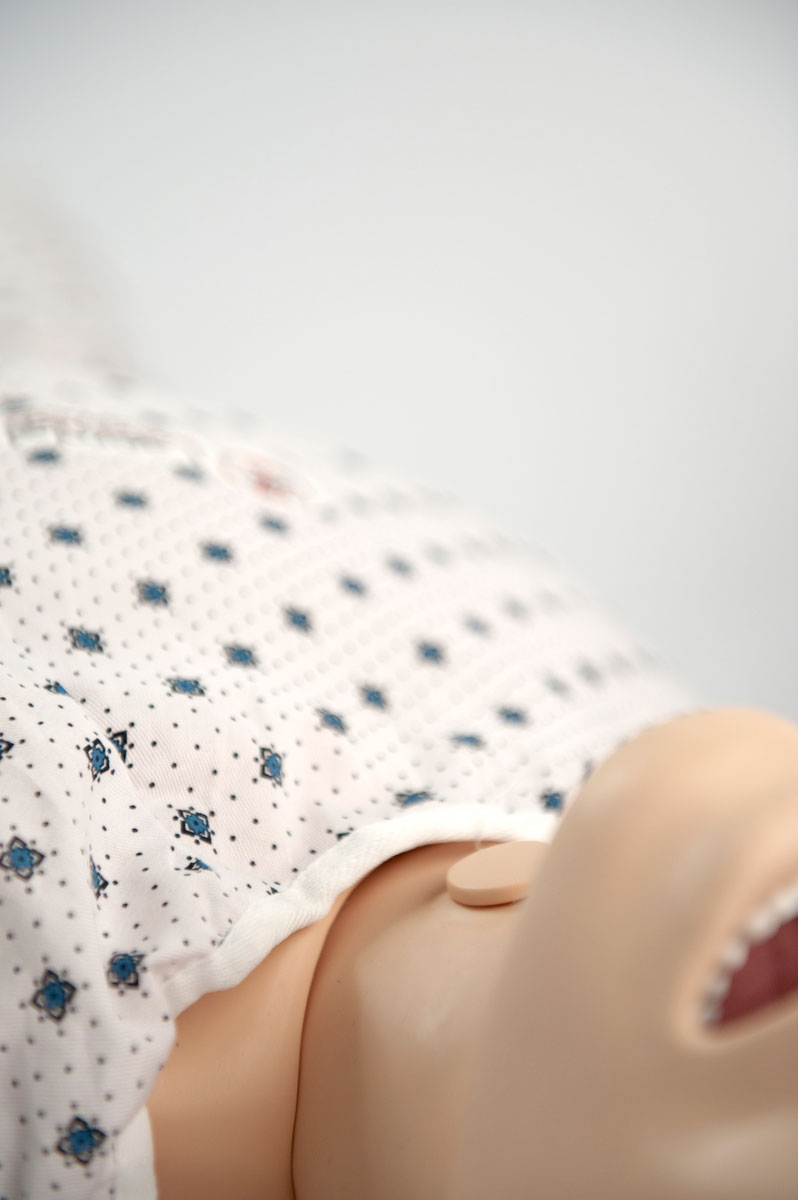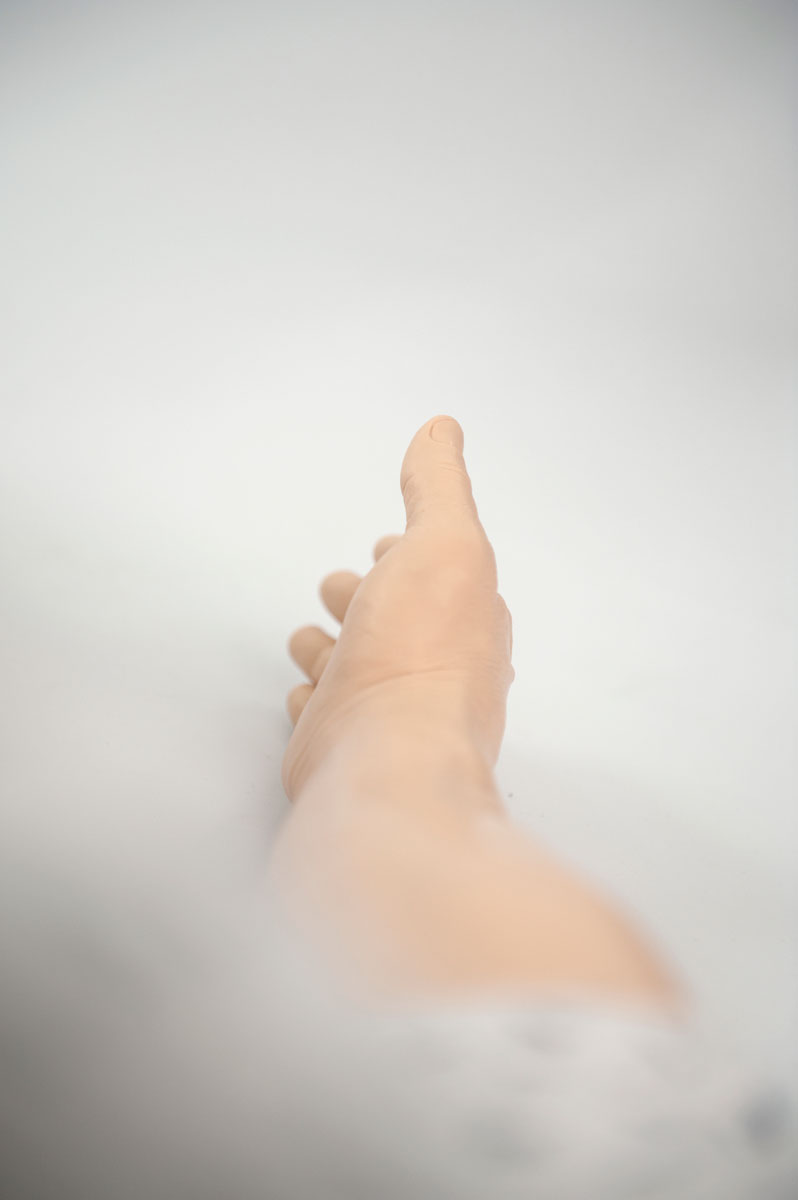 The manikin for the training of skills for in-hospital professionals
Nursing Kelly: Simple, Effective Patient Care
With realistic anatomical features Nursing Kelly provides the optimum training experiences for a broad range of clinical skills practice.Nursing Kelly allows students to perform assessments and interventions thereby developing those critical thinking skills necessary in a healthcare environment.
Simulation in Nursing Scenarios from Industry Leaders
Integrate pre-programed simulation content designed to provide participants with deliberate clinical training with a focus on specific learning objectives, geared toward in hospital patient care.
Building Competencies
Nursing Kelly is educationally effective for clinical training from basic to advanced patient care and management skills. This flexible manikin platform allows multiple accessory modules to be added including wound assessment and treatment, NBC module replacement skin and vein system
Improving Patient Safety
The challenge to deliver continuous and consistent quality patient care requires proper training, accurate assessments, interventions, and clinical decision-making skills to ensure the best patient outcomes. By incorporating consistent simulation scenarios available on Scenario Cloud, instructors can easily integrate simulation into their clinical training curriculums helping learners make and correct their clinical errors without adverse consequences.
Effective Simulation-based Training
Utilizing Nursing Kelly for simulation-based training allows students to perform patient assessments and interventions and refine communication and critical thinking skills to ultimately help improve patient outcomes.
Nursing Kelly allows learners to practice standard patient care techniques such as airway, breathing, cardiac and circulation management.
Realistic Manikin Features
Educationally effective for training core in-hospital skills, targeting those skills specific to hospital care providers. Nursing Kelly is designed to meet the training requirements for basic to advanced patient care and helps facilitate delivery of consistent simulations into nursing curriculums.
These include but are not limited to:
Airway:
Oral and nasal intubation
Insertion, securing and care of endotracheal tubes
Tracheostomy care and tracheal suctioning
Circulation:
Blood Pressure measured by auscultation of Korotkoff sounds
Unilateral brachial and radial pulses synchronized with ECG
Variable systolic and diastolic pressures
Articulating IV Arm for peripheral intravenous therapy and site care
Other Features:
Normal and abnormal bowel sounds
Subclavian IV, various ostomy and chest tube openings
Interchangeable male and female genitalia for urinary catherterization
Interchangeable stoma sites depict colostomy, ileostomy and suprapubic cystotomy
Subcutaneous and intramuscular injection sites
Making Simulation Easier with the SimPad PLUS System
Nursing Kelly operated via the SimPad PLUS System will improve your ability to deliver highly effective simulation based training and achieve your learning objectives.
SimPad PLUS System features:
Handheld, intuitive touchscreen remote for easy 'pick up and play' experience
Operate on-the-fly or utilize Scenarios and Themes for consistent simulation training
Optimal data capture for quality debriefing
Mobile - teach anywhere
Optional patient monitor provides clinical realism
Nursing Kelly is a full-body, lifelike manikin designed to teach all skills from basic patient handling to advanced nursing, including the measurement of noninvasive blood pressure and the auscultation and recognition of normal and abnormal heart, lung and bowel sounds.
Nursing Kelly SimPad PLUS Capable Includes:
Adult, Full-body Male Manikin
Multi-Venous IV Training Arm
Blood Pressure Training Arm
Hospital Gown
Manikin Lubricant
Assembly Tool Kit
* SimPad PLUS System (204-30001) required for operation. Sold separately.
Nursing Kelly is available in Light, Tan, and Brown Skin Tones:
Features:
Patient Care
Head with anatomical landmarks, trachea, and esophagus, along with simulated lungs and stomach, allow the practice of many procedures:
Irrigation of the eye and ear (simulated)
Application/instillation of medications in the eye, ear and nose including nasal packing
Mouth and denture care procedures
Insertion and suctioning of oropharyngeal and nasopharyngeal airways
Insertion, securing, and care of endotracheal tubes
Tracheostomy care and tracheal suctioning
Various oxygen delivery procedures
NG tube insertion, care, medication administration, and removal
Gastric lavage and gavage
Subclavian, jejunostomy and Hickman catheter openings (placement only)
Manually generated carotid pulse
Injection sites include deltoid, bilateral thigh, gluteal and ventrogluteal
Full range of motion for realistic patient handling
Interchangeable stomas depict colostomy, ileostomy and suprapubic cystotomy
Colostomy may be irrigated and will retain an indwelling catheter
Rectum with reservoir for enema procedures
Fingers and toes are spread to allow bandaging
Interchangeable Male and Female Genitalia
Can be attached to urinary and colon reservoirs via connector valves
Complete urinary catheterization
Female genitalia capable of vaginal douching
Will retain indwelling or straight catheter
Enema procedures may be performed using fluid for realistic return
When used with manikin, fluid may be used for realistic return
Urinary valves give the natural resistance felt when catheterizing
Anal valves simulate the internal anal sphincter
Articulating IV Training Arm
Allows peripheral intravenous therapy and site care
Rotates at deltoid
Venipuncture is possible in the antecubical fossa and dorsum of the hand
Accessible veins include median, basilic and cephalic
Replaceable skin and infusible vein system
SimPad PLUS System Capabilities
A SimPad PLUS System is required for operation of the Nursing Kelly SimPad Capable. The SimPad PLUS System is sold separately. See the SimPad PLUS System page for more information.
Sounds
Heart sounds synchronized with programmable ECG
Auscultated lung sounds synchronized with breathing rate, 0 - 60 BPM
Individual lung or bilateral sound selection
Normal or abnormal bowel sounds
Vocal sounds – computer-generated sounds, mixed with voice input (via microphone sold separately)
Heart Sounds
Synchronized with programmable ECG
Aortic Stenosis
Friction Rub
Austin Flint Murmur
Diastolic Murmur Mi Stenosis
Systolic Murmur
Mitral Valve Prolapse
Opening Snap @ 70 msec
Normal Heart Sounds
Lung Sounds
Synchronized with breathing rate, 0 – 60 bpm
Individual lung or bilateral sound selection
Coarse Crackles
Fine Crackles
Pneumonia
Stridor
Wheeze
Pleural Rub
Rhonchi
Normal Breath Sounds
Bowel Sounds
Normal and abnormal bowel sounds
Borborygmus
Hyperactive Bowel
Hypoactive Bowel
No Sound
Normal Bowel
Vocal Sounds
Computer-generated sounds, recorded vocal sounds and real-time voice input (via headset, sold separately)
Cough
Vomit
Moan
Scream
SOB Breathing
Yes
No
Blood Pressure / Pulses
Articulating blood pressure arm for auscultated and palpated blood pressure simulation
Korotkoff sounds synchronized with ECG
Korotkoff sounds volume control in 10 steps, 0-9
Systolic and diastolic pressure may be set individually in steps of 2mmHG
Systolic 0-300mmHG, Diastolic 0-200 mmHG
Auscultative Gap, with on/off feature
Pressure accuracy +/- 4mmHG
Calibrate function to adjust pressure sensor and cuff gauge
Palpated pulse simulator controls brachial and radial pulses
Pulses only active when palpated
Pulses synchronized with programmable ECG
Pulse strengths dependent on Blood Pressure
SimPad PLUS Required for operation.
Logging / Scenario Function
Download log files and student data to a PC
All interventions, vital signs, and notes are time stamped and will be captured in the SimPad data log
The SimPad log files can be viewed on the SimPad device or on a PC for post-simulation reflection and debriefing
Download log files and student data to a PC using SimViewer. Two versions available:
Optional Accessories:
Various wounds can be added to male patient care manikins for realism in wound assessment and patient care scenarios.
Lifelike arm reproduction with infusible arteries designed for training the proper arterial puncture procedure for blood gas analysis
Patient Monitor (Optional)
Touchscreen simulated patient monitors provides concise clinical feedback for physiological parameters.
The monitors color screen is configurable and provides multiple simulated parameters, each presenting multi-level alarms.
Simulated parameters include HR, ECG, SpO2, BP, RR, Temperature, and etCO2.