Nursing Anne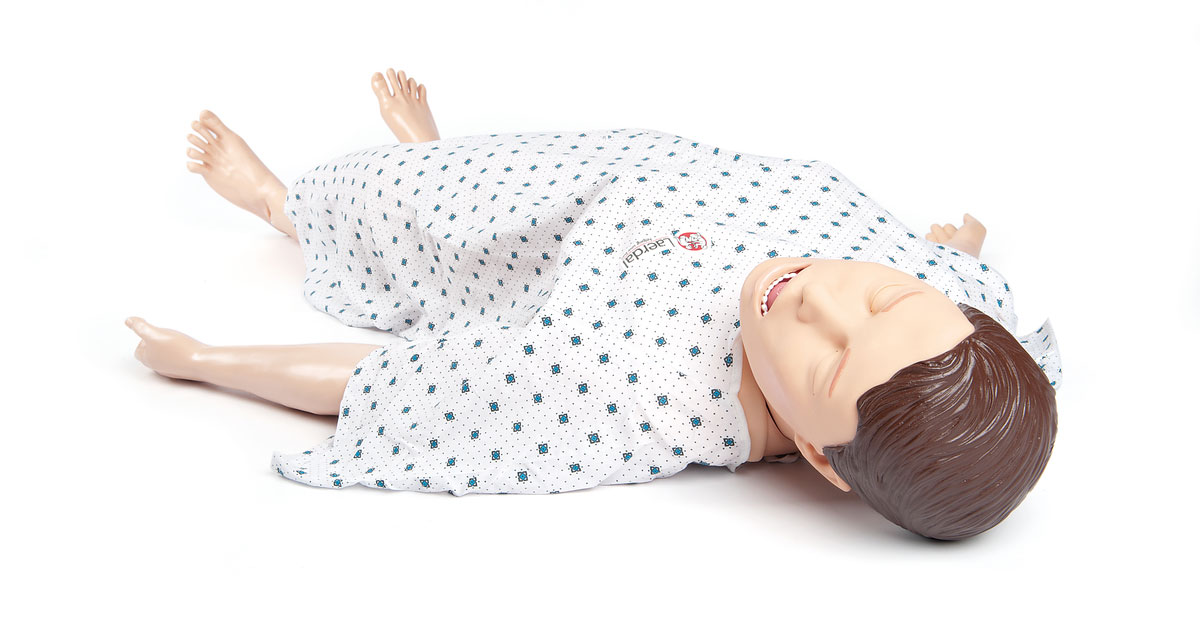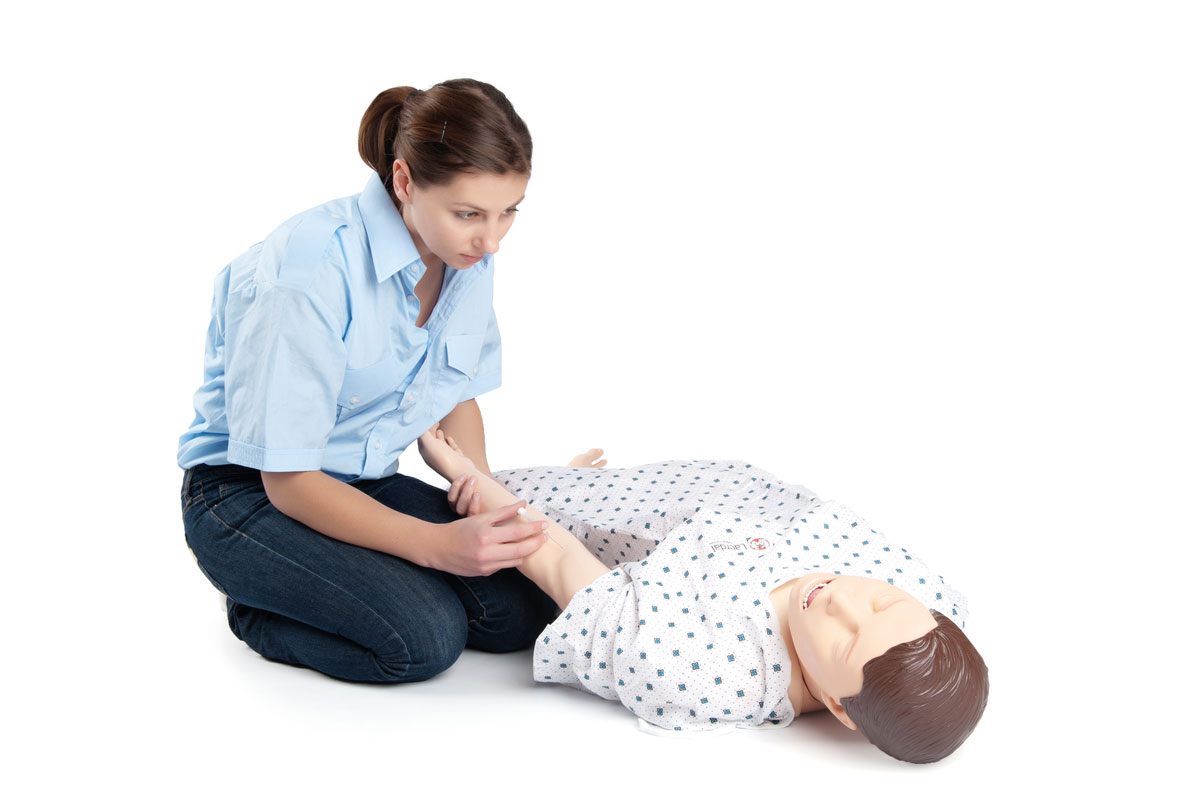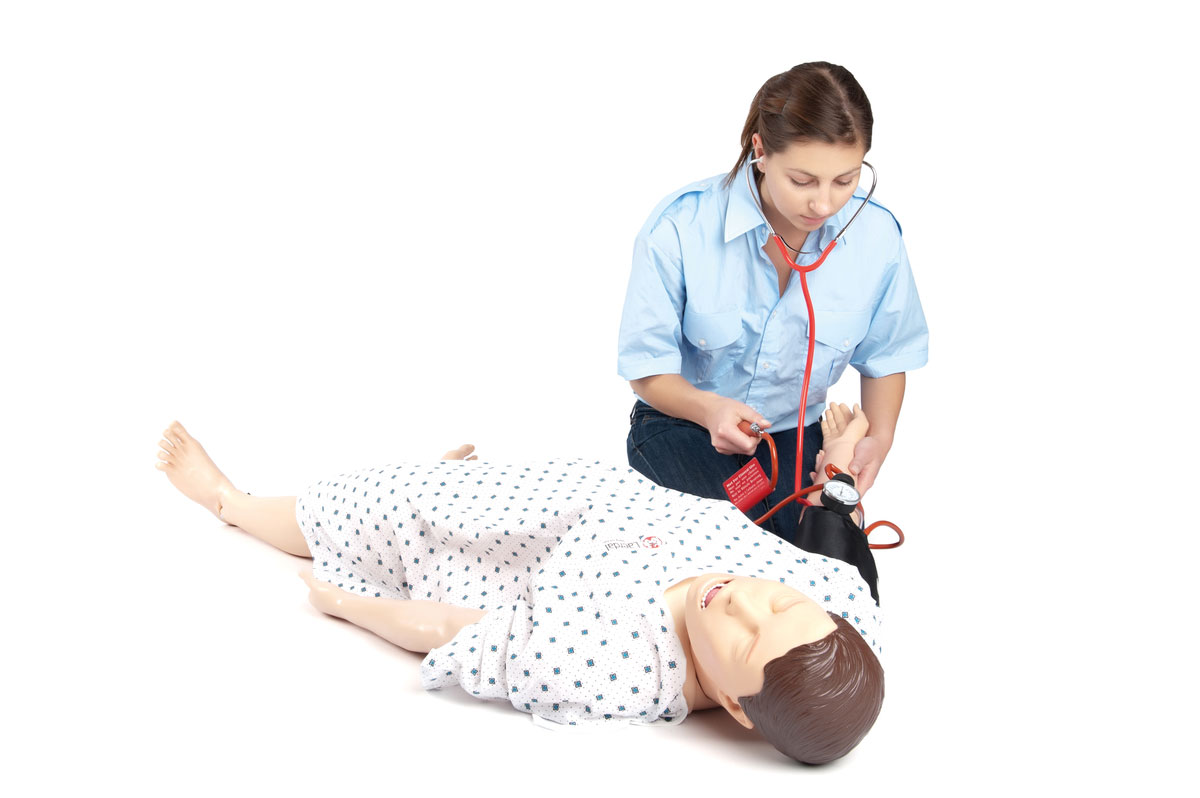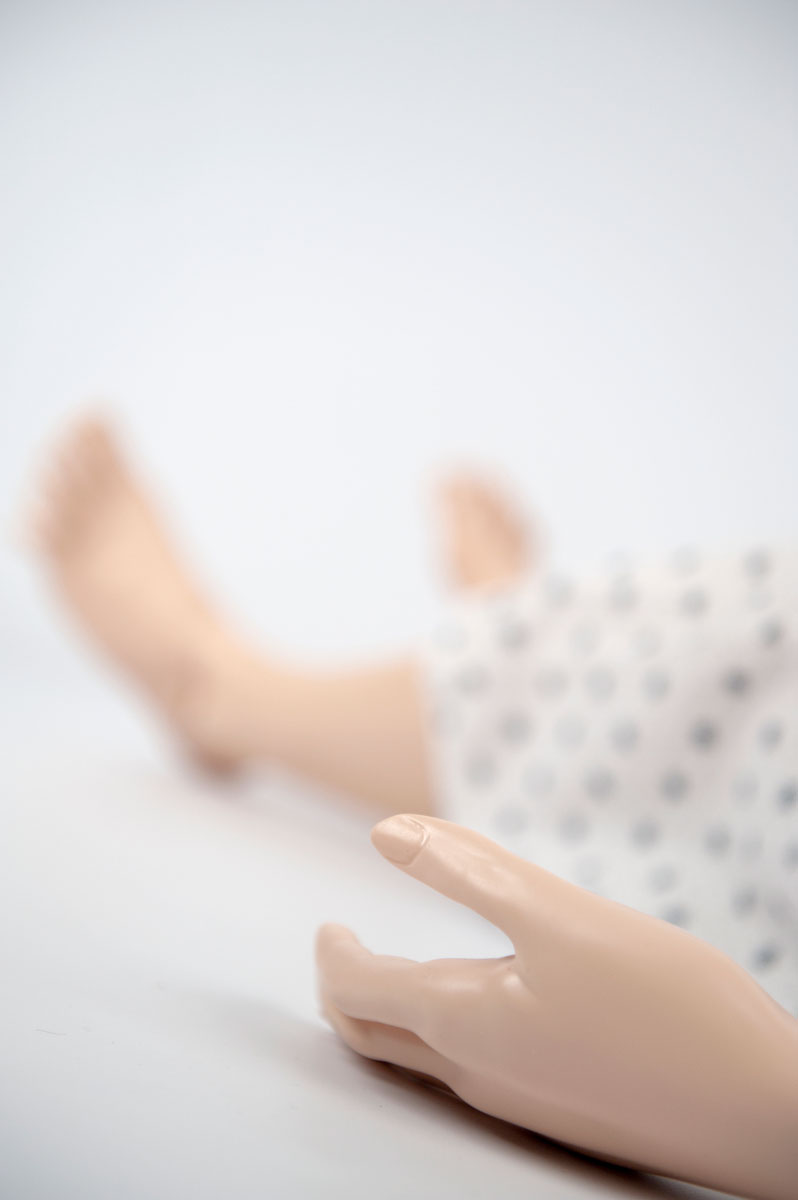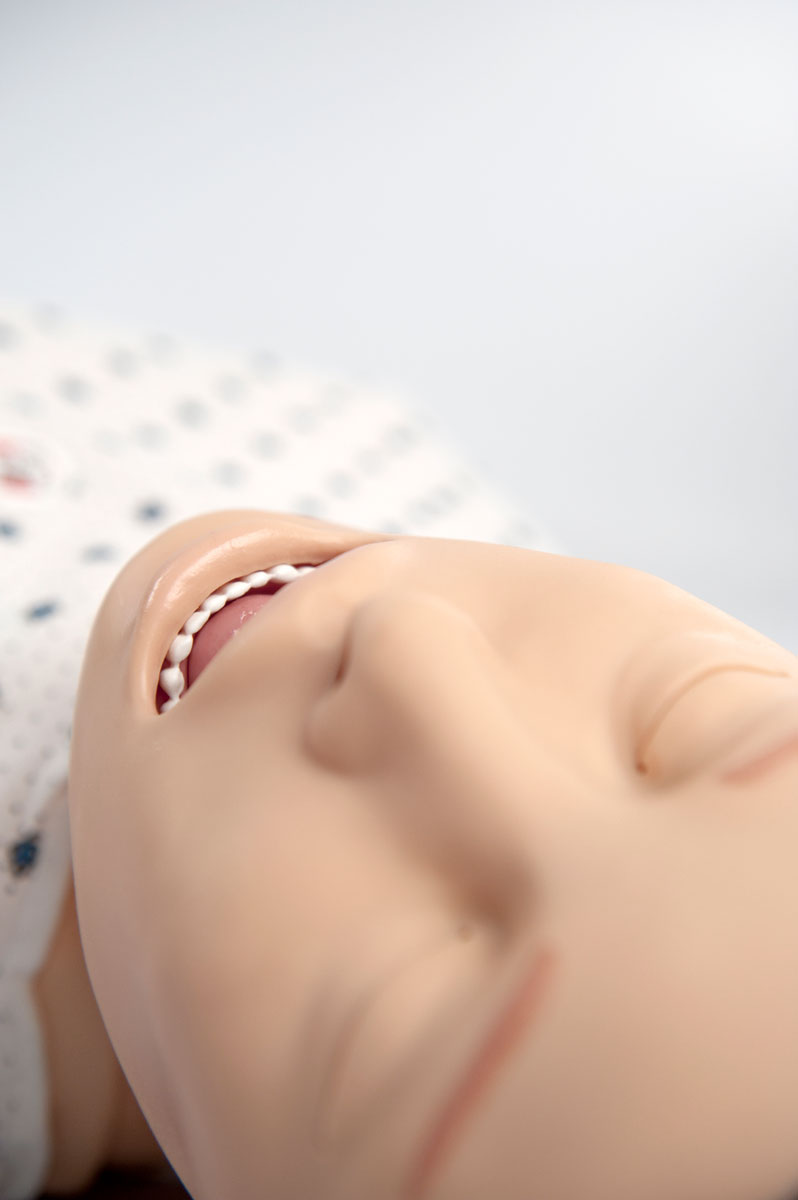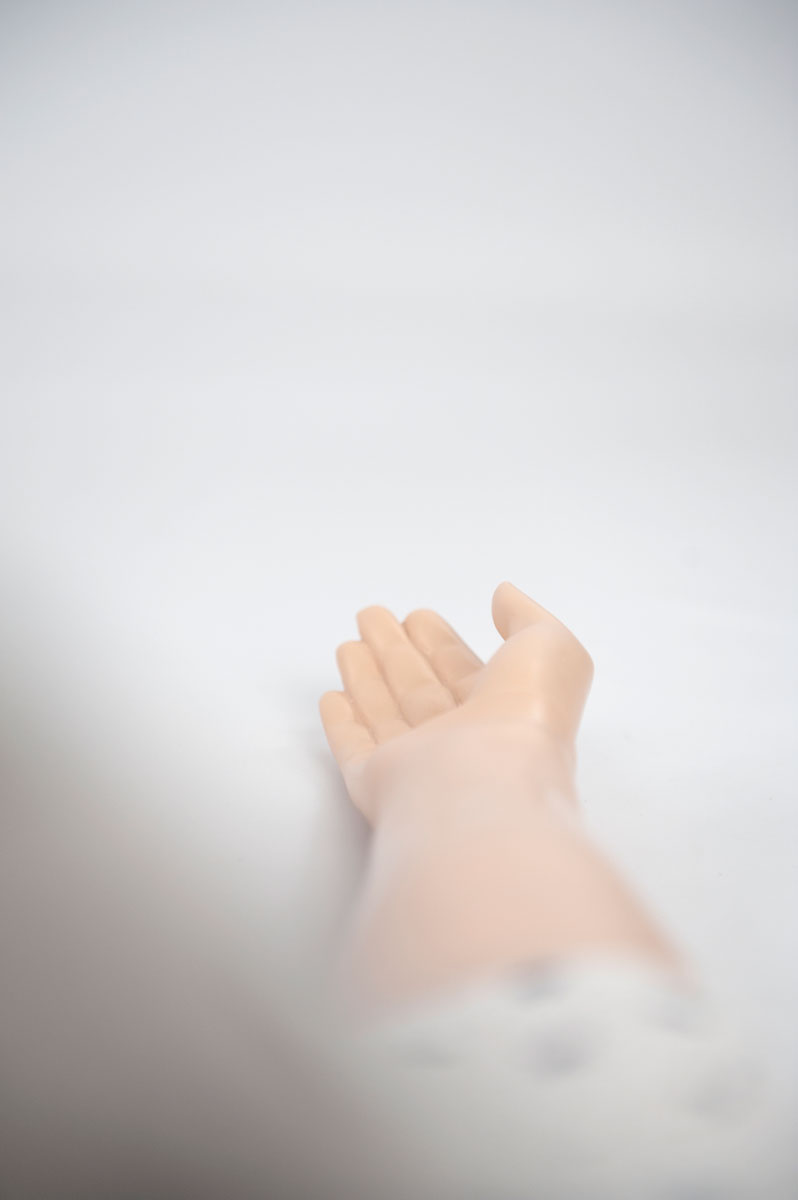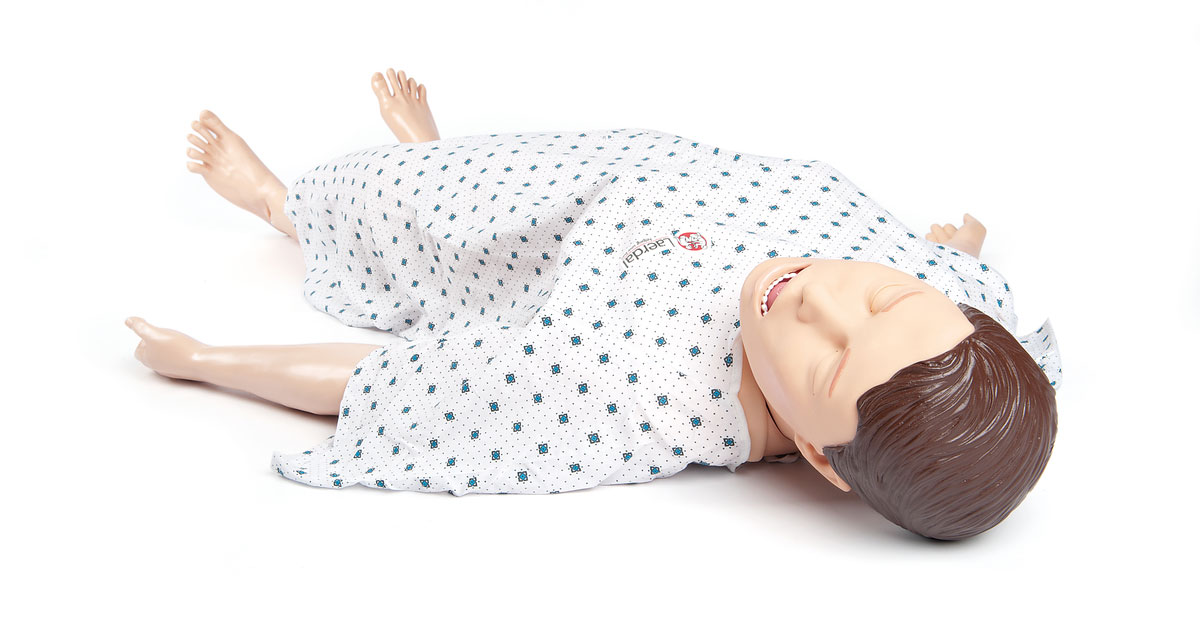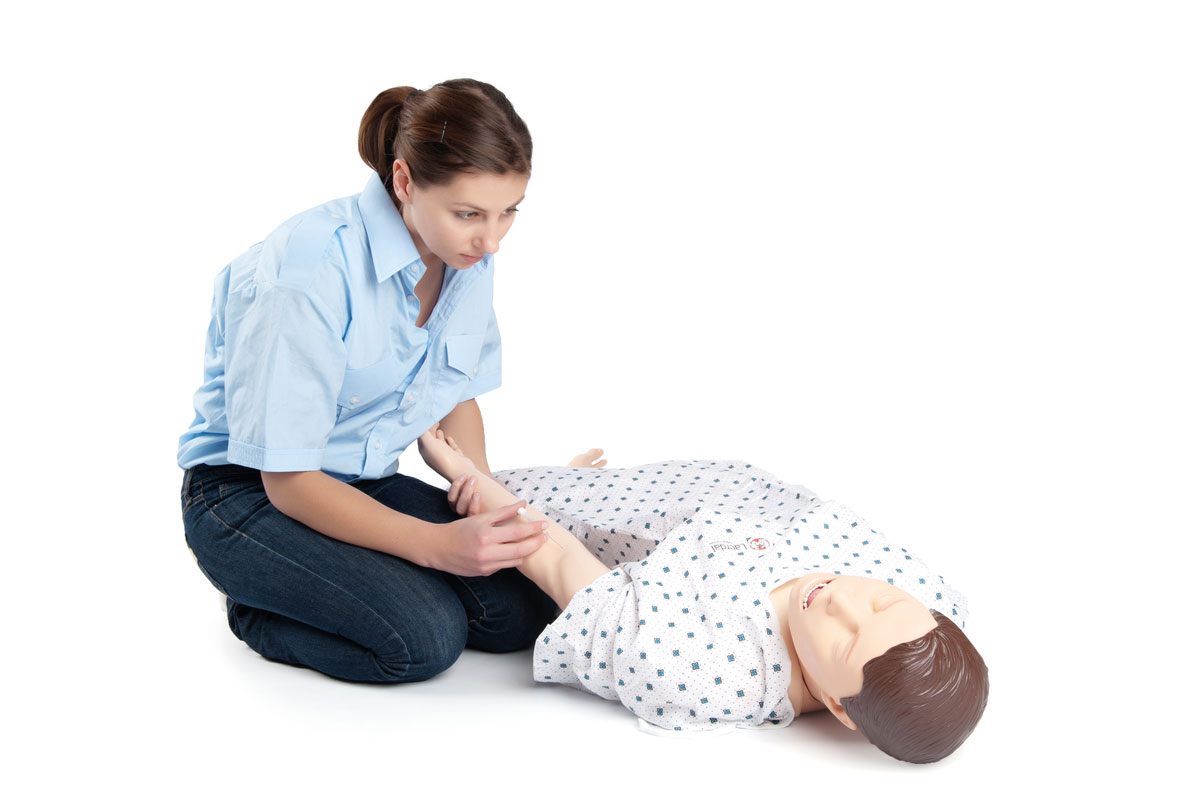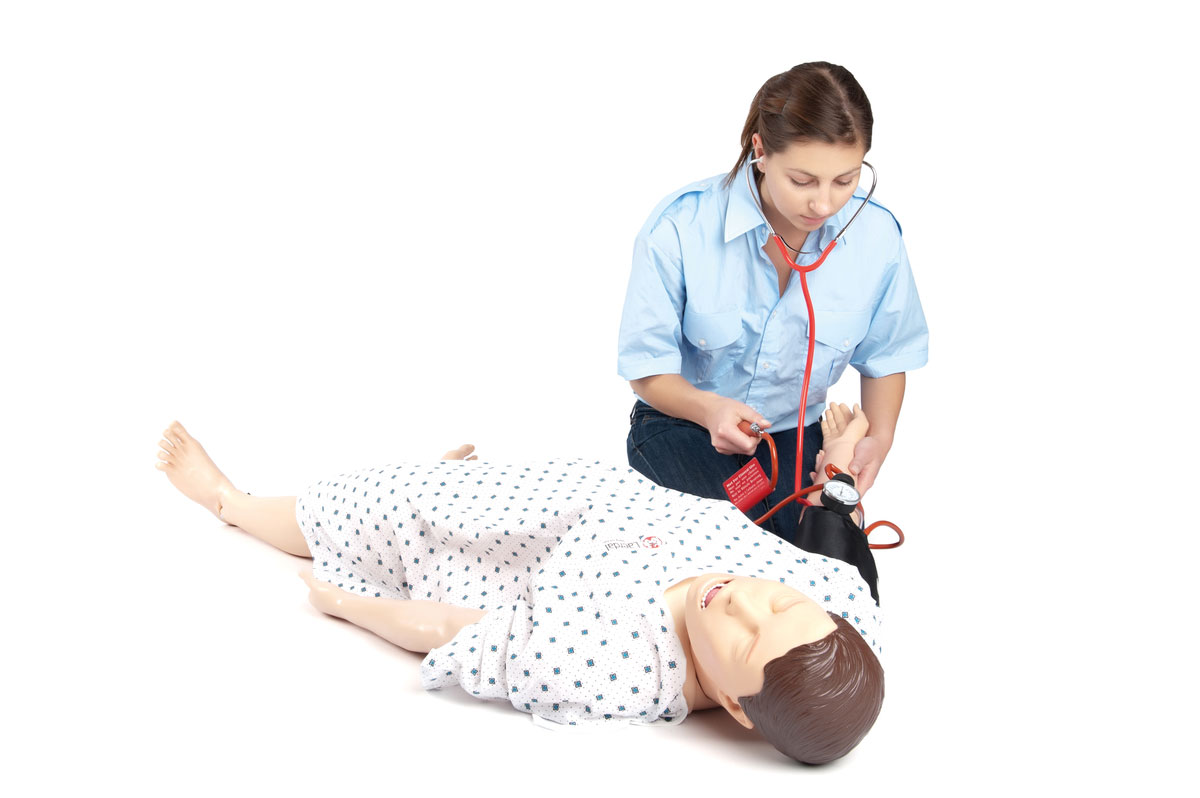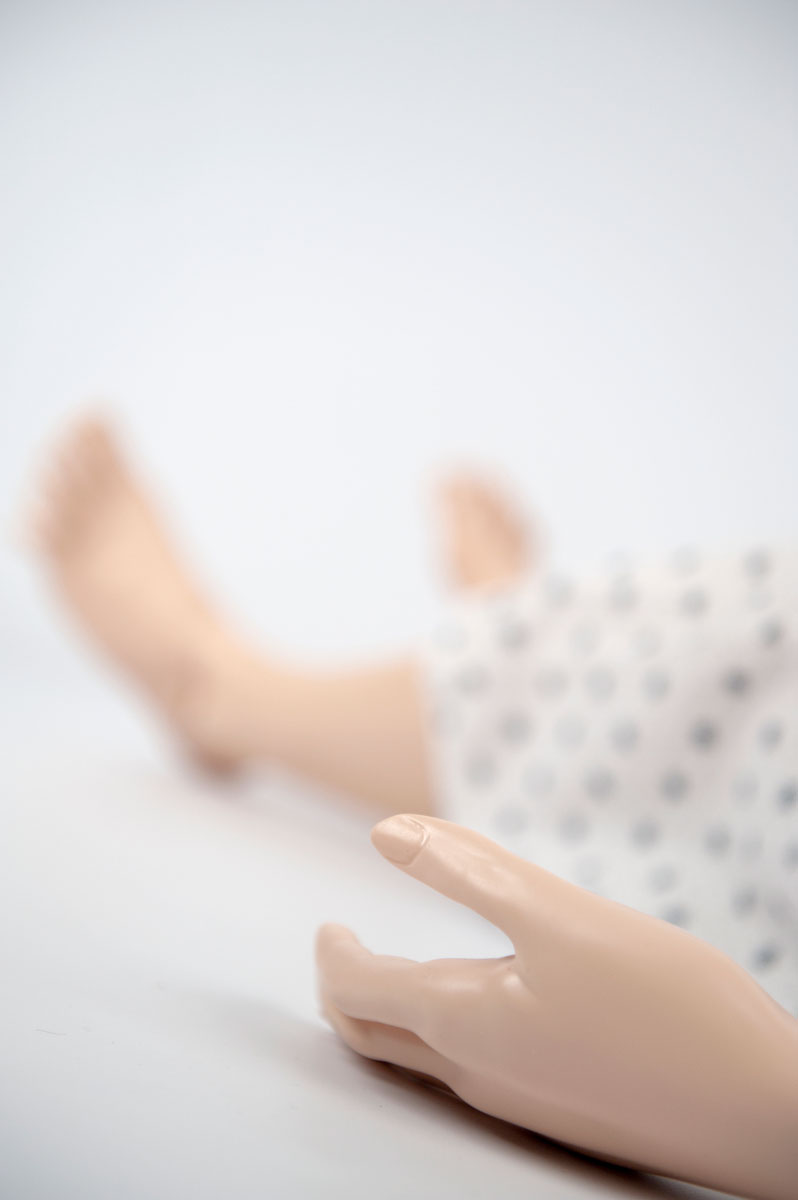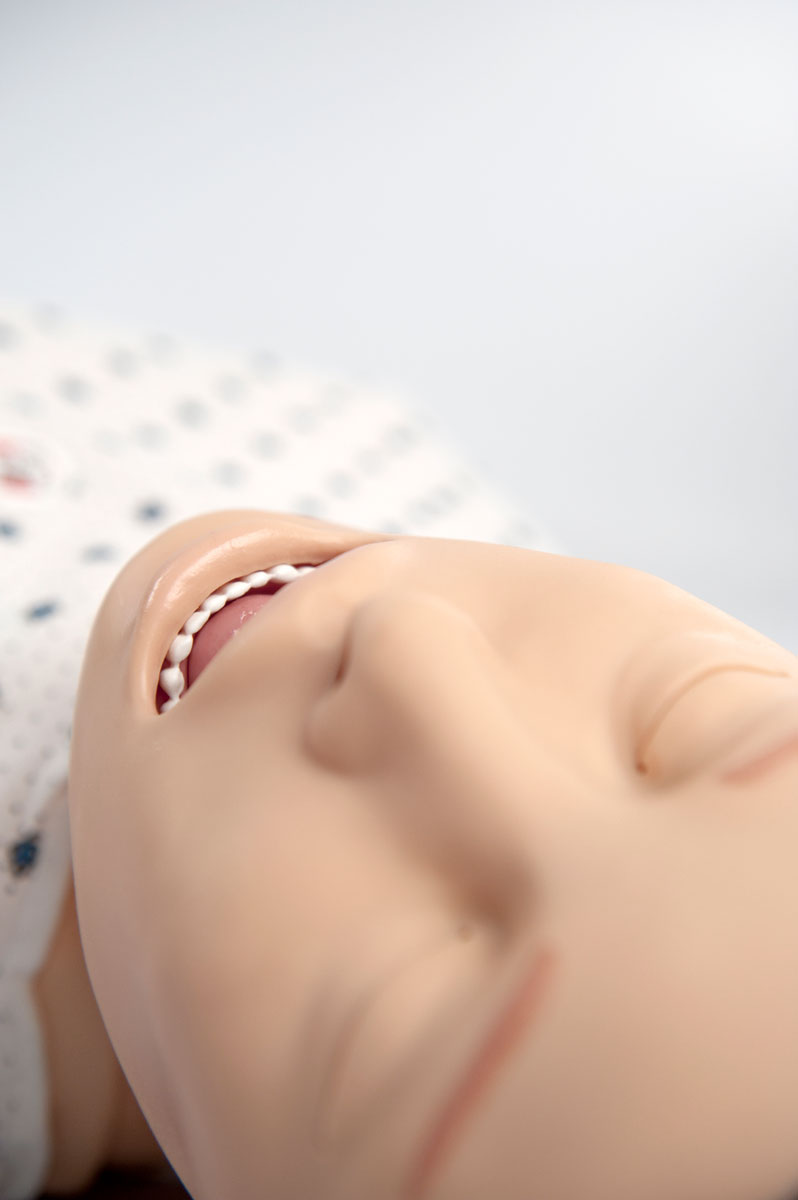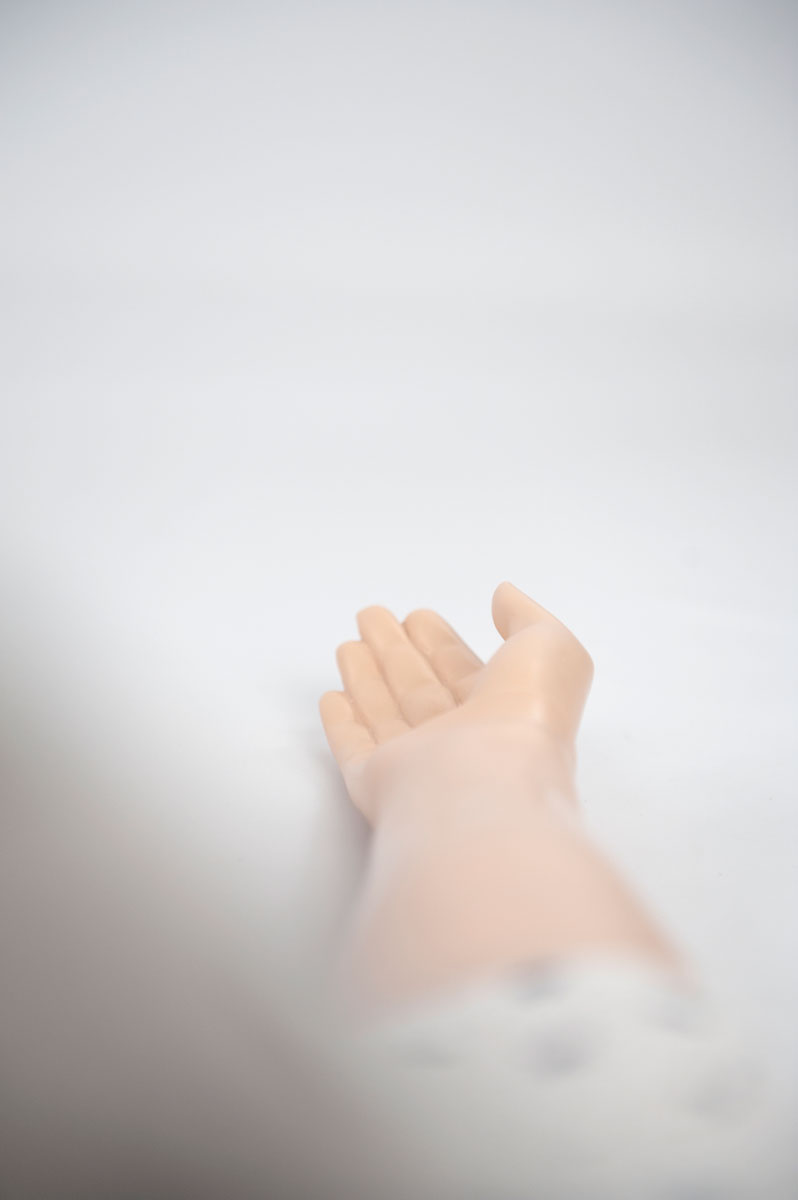 Simulazione e pratica procedure di valutazione e assistenza del paziente
Nella sezione "Risorse Prodotto" è possibile scaricare gratuitamente due scenari National League for Nursing in Italiano.
Manichino a corpo intero riprodotto con grande fedeltà anatomica, dotato di articolazioni realistiche

Testa con reperi anatomici, trachea ed esofago, nonché polmoni e stomaco simulati che consentono l'esercitazione di svariate procedure:

Irrigazione dell'occhio e dell'orecchio (simulati)

Applicazione/instillazione di farmaci nell'occhio, nell'orecchio e nel naso, nonché tamponamento nasale

Operazioni di igiene della bocca e dei denti

Inserimento delle vie aeree orofaringea e nasofaringea e relativa aspirazione

Inserimento, ancoraggio e igiene di tubi endotracheali

Igiene della tracheotomia e aspirazione tracheale

Svariate procedure di somministrazione dell'ossigeno

Inserimento, igiene, somministrazione di farmaci e rimozione del sondino nasogastrico

Lavanda gastrica e tecnica di "gavage"
Inserimento, igiene e rimozione di tubo nasoenterico ed esofageo

Pulsazione carotidea generata manualmente
Varie aperture di stomia e possibilità di inserimento del tubo per la manutenzione e igiene del sito
Nursing Anne
Igiene della tracheotomia e aspirazione tracheale
Inserimento delle vie aeree orofaringea e nasofaringea e relativa aspirazione
IV
Manichino a corpo intero riprodotto con grande fedeltà anatomica, dotato di articolazioni realistiche
SimCenter renderà la vostra esperienza in simulazione più semplice e gratificante che mai. Sia per i novizi della simulazione che per gli sviluppatori più avanzati, SimCenter dispone di tutti gli strumenti e servizi per aiutare ogni utilizzatore a realizzare pienamente il suo potenziale.
SimCenter offre anche facile accesso a contenuti sulla simulazione validati da esperti di tutto il mondo – così da poter beneficiare della loro esperienza e ricevere il massimo da qualsiasi opportunità di apprendimento. Tutto ciò fornito in un sistema completamente integrato che include:
SimStore™
SimDeveloper™
SimManager™
SimView
NursingAnne is a manikin designed for scenario-based trainingfor the care and management of a wide variety of in-hospital patients. Anne is an efficient, effective, flexible manikin for clinical training in women's health and may be used for optional modules for obstetrics, post-partum, wound assessment and care.
Features:
Patient Care
Head with anatomical landmarks, trachea, and esophagus, along with simulated lungs and stomach, allow the practice of many procedures:
Irrigation of the eye and ear (simulated)
Application/instillation of medications in the eye, ear and nose including nasal packing
Mouth and denture care procedures
Insertion and suctioning of oropharyngeal and nasopharyngeal airways
Insertion, securing, and care of endotracheal tubes
Tracheostomy care and tracheal suctioning
Various oxygen delivery procedures
NG tube insertion, care, medication administration, and removal
Gastric lavage and gavage
Subclavianand Hickman catheter openings (placement only)
Manually generated carotid pulse
Injection sites include deltoid, bilateral thigh, dorsal gluteal and ventral gluteal
Full range of motion for realistic patient handling
Abdominal plate with interchangeable stomalocationsdepicting colostomy, ileostomy and suprapubic cystotomy
Colostomy may be irrigated and will retain an indwelling catheter
Fingers and toes are spread to allow bandaging
Interchangeable Male and Female Genitalia
Can be attached to urinary and colon reservoirs via connector valves
Urinary valves give the natural resistance felt when catheterizing
Complete urinary catheterization
Female genitalia capable of vaginal douching
Will retain indwelling or straight catheter
Anal valves simulate the internal anal sphincter
Enema procedures may be performed using fluid for realistic return
When used with manikin, fluid may be used for realistic return
Articulating IV Training Arm (Left)
Allows peripheral intravenous therapy and site care
Venipuncture is possible in the antecubital fossa and dorsum of the hand
Accessible veins include median, basilic and cephalic
Replaceable skin and infusible vein system
SimPad® PLUS System Capabilities
A SimPad PLUS System is required for operation of the NursingAnne SimPad Capable. The SimPad PLUS System is sold separately. See the SimPad PLUS System page for more information.
Sounds
Heart sounds synchronized with programmable ECG
Auscultated lung sounds synchronized with breathing rate, 0 - 60 BPM
Individual lung or bilateral sound selection
Normal or abnormal bowel sounds
Vocal sounds – computer-generated sounds, recorded vocal sounds and real-time voice input (via headset, sold separately)
Heart Sounds
Synchronized with programmable ECG
Aortic Stenosis
Friction Rub
Austin Flint Murmur
Diastolic Murmur Mi Stenosis
Systolic Murmur
Mitral Valve Prolapse
Opening Snap @ 70 msec
Normal Heart Sounds
Lung Sounds
Synchronized with breathing rate, 0 – 60 bpm
Individual lung or bilateral sound selection
Coarse Crackles
Fine Crackles
Pneumonia
Stridor
Wheeze
Pleural Rub
Rhonchi
Normal Breath Sounds
Bowel Sounds
Normal and abnormal bowel sounds
Borborygmus
Hyperactive Bowel
Hypoactive Bowel
Fetal Normal 140 BPM
FetalBrady 100 BPM
FetalTachy 200 BPM
No Sound
Normal Bowel
Vocal Sounds
Computer-generated sounds, recorded vocal sounds and real-time voice input (via headset, sold separately)
Cough
Vomit
Moan
Scream
SOB Breathing
Yes
No
Blood Pressure / Pulses
Articulating blood pressure arm (right)for auscultated and palpated blood pressure simulation
Korotkoff sounds synchronized with programmable ECG
Korotkoff sounds volume control in 10 steps, 0-9
Systolic and diastolic pressure may be set individually in steps of 2mmHg
Systolic 0-300mmHg, Diastolic 0-300 mmHg
Auscultative Gap, with on/off feature
Pressure accuracy +/- 2mmHg
Calibrate function to adjust pressure sensor and cuff gauge
Palpated pulse simulator controls brachial and radial pulses
Pulses only active when palpated
Pulses synchronized with programmable ECG
Pulse strengths dependent or independently set
Brachial pulse off when BP cuff pressure is above 20mmHg
Radial pulse off when BP cuffpressure is above systolic BP level
Scenario / Logging Functions
Utilize SimDesigner, a PC software tool, for creating Automatic Mode Scenarios with States, Interventions, Trends and Handlers
Utlilze Theme Editor, a PC software tool, for developing Manual Mode Themes with States and Interventions
Upload Scenarios and Themes from a PC via a USB or download scenarios directly from SimStore.
Download log files to a PC (using SimViewer software) to view/print/save or import to SimView and SimManager
All interventions, vital signs and notes are time stamped and will be captured in the SimPad data log
The SimPad log files can be viewed on the SimPaddevice or on a PC for post-simulation reflection and debriefing
Nursing Anne SimPad Capable Includes:
Adult, Full-body Feale Manikin
Female Multi-Venous IV Training Arm - Left
Female Blood Pressure Training Arm - Right
Hospital Gown
Manikin Lubricant
Assembly Tool Kit
NursingAnne is available in Light, Tan, and Brown skin tones.
Optional Accessories:
Wound Care & Assessment Set
- Various wounds can be added to male patient care manikins for realism in wound assessment and patient care scenarios.
- Wound Care Set also available in brown and tan skin tones

Fundus Skills and Assessment Upgrade Module
- Features the normal anatomy of the status-post or post-partum abdomen designed for training fundus assessment and massage skills.
-Fundus Skills and Assessment Modulealso available inbrown and tan skin tones

Mastectomy Upgrade Module
-A post-operative left total mastectomyfor practice ofnursing interventionsincluding assessment, dressing change and drain care
-Mastectomy Modulealso available inbrown and tan skin tones

Breast ExamUpgrade Module
- Facilitates training in the recognition of breast disorders, sizes of nodules and relative locations found during breast examinations.