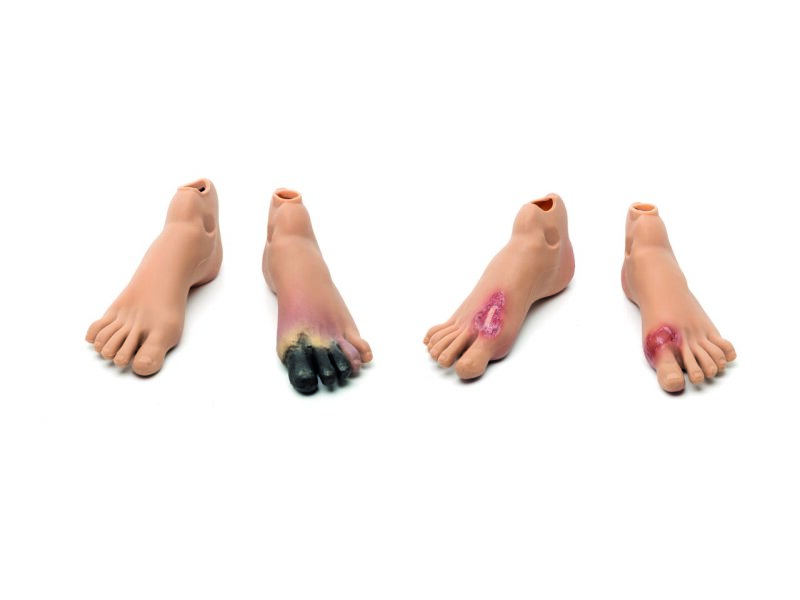 320-25550-M
Staged Wound Feet Set-M NAS
Expect Shipping Delays
4 x staged feet in Medium skin tone. For the identification, care and maintenance of Diabetic OR Pressure Ulcer/Bed Sore feet.
This product is not available to purchase online
Overview
Staged Wound Feet Set-M NAS
Includes: 4 feet, each representing one of 4 stages of deterioration aligned with Diabetic and Pressure Sore criteria.