Ir a la sección
Descripción general
Contáctenos
Tienda
Real-World, Evidence-Based Scenarios
Adaptive, interactive virtual simulations with integrated curriculum resources and personalized feedback provide a full simulation learning experience for every student to promote confidence and competence in patient-centered care. The vSim for Nursing | Pharmacology solution features the following virtual patient simulation scenarios, authored by the National League for Nursing:
Danielle Young Bear – Managing Pain Medication for Chronic Low Back Pain
Harry Hadley – Managing IV Antibiotic Therapy in the Hospitalized Patient with Reduced Renal Function
Jermaine Jones – Managing Adverse Effects of Antidepressants, Anxiolytics, and Alcohol
Juan Carlos – Treatment of Hypoglycemia in a Hospitalized Patient with Type II Diabetes
Junetta Cooper – Management of Nitroglycerin Administration for the Treatment of Angina Pectoris
Mary Richards – Management of Digoxin Toxicity in a Patient with Heart Failure
Rachael Heidebrink – Anticoagulation Bridge Therapy for Patient with a Pulmonary Embolism
Suzanne Morris – Management of Gastrointestinal Infection Due to Adverse Effect of Peptic Ulcer Treatment
Toua Xiong – Managing Inhalation Medication for a Patient with COPD (Emphysema)
Yoa Li – Management of Morphine Overdose in a Hospitalized Patient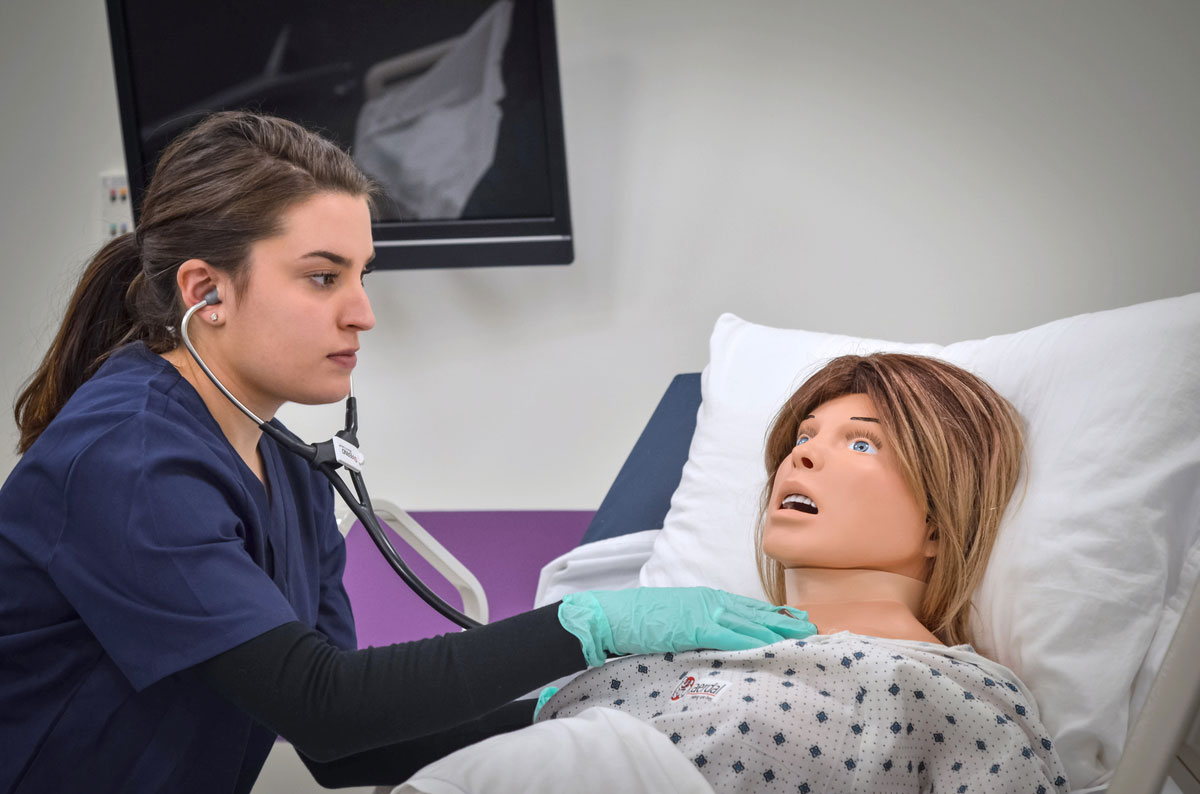 Atención centrada en el paciente
Los estudiantes de enfermería desarrollan habilidades de razonamiento clínico mediante la asignación de prioridades y la implementación de acciones con varias dimensiones, entre las que se incluyen:
Medidas de seguridad – Procedimientos de práctica segura
Comunicación – Interactuar con el paciente mediante preguntas que generan respuestas de texto y sonido.
Evaluaciones – Realizar evaluaciones físicas concretas
Intervenciones – Realizar acciones con el paciente para mejorar su estado de salud
Fármacos y manejo intravenoso – Administrar medicamentos según las prescripciones del profesional sanitario
Pruebas y diagnósticos – Realizar pruebas de diagnóstico o laboratorio para respaldar las decisiones clínicas
Buscar - Buscar interacciones disponibles para realizarlas con el paciente
Registro electrónico de salud - Hacer referencia a las prescripciones del profesional sanitario y la información del paciente para incluir en la toma de decisiones
Llamar al profesional sanitario - Solicitar información adicional durante el escenario
Transferencia del paciente - Finalizar el escenario en cualquier momento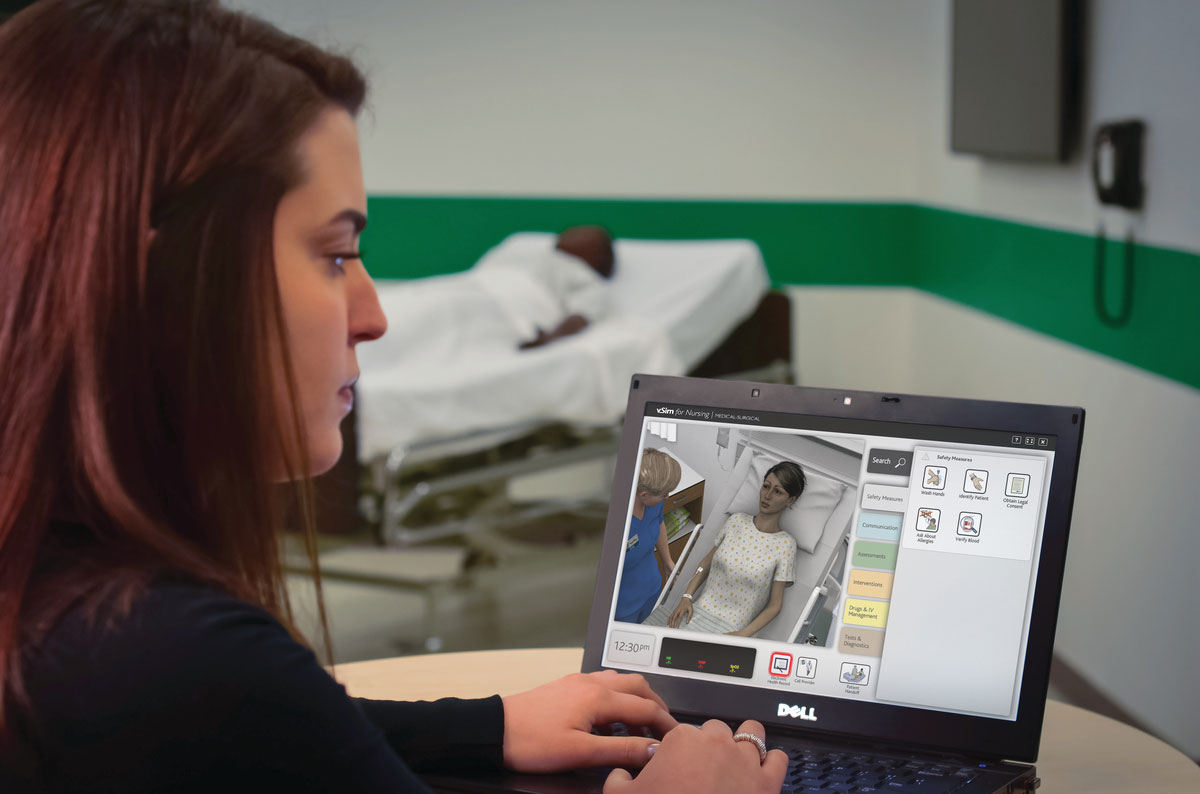 Aprendizaje único y personalizado
vSim for Nursing permite que cada estudiante tenga una experiencia diferente con el paciente. Mediante el registro de las interacciones durante el escenario de atención al paciente, se genera un registro de información personalizada que se adapta a la experiencia de cada usuario. Cada vez que un estudiante repita el escenario, recibirá un registro de información personal donde se describirán sus opciones de razonamiento clínico.
Puntuación de vSim – Información inmediata calculada según la gravedad de los errores
Principal oportunidad de mejora – Identificar las áreas clave en las que centrar la atención
Vista básica - Revisar una línea de tiempo con las acciones de los estudiantes con información y soluciones
Vista detallada - Ver el estado del paciente en el momento en que el estudiante realizó una acción
Recursos gratuitos de vSim for Nursing
Guías para la integración en planes de estudios
¿Está pensando en implementar vSim for Nursing en su plan de estudios actual? Descargue estas guías gratuitas sobre enseñanza de la enfermería para conocer las prácticas recomendadas a la hora de integrar las simulaciones virtuales en su programa de enfermería.


Contáctenos
No hay productos disponibles en esta categoría