Top 3 Products to Improve NICU Performance
Enhance your neonatal simulations and improve your learners' performance in the NICU
Healthcare providers working in the Neonatal Intensive Care Unit (NICU) are entrusted with the smallest and most vulnerable patients. Due to the nature of any emergency situation that can arise in this environment, the training that providers receive needs to be specialized and address the anticipated increase in emotional stress.
Simulation is one proven method of clinically and emotionally preparing individual healthcare providers as well as interdisciplinary teams for acute emergencies. However, as many experts will attest, not all simulations are created equally. The planning, design, and equipment all impact whether learners leave the training with increased confidence and competence.
Here, we share 3 products that can enhance your neonatal simulations – and subsequently improve your learners' performance in the NICU.
[E-Book] A Collection of Practical Tips and Tools
Using Simulation to Improve Team Performance in Your NICU
Learn how you can use simulation to achieve high-reliability status with your NICU team.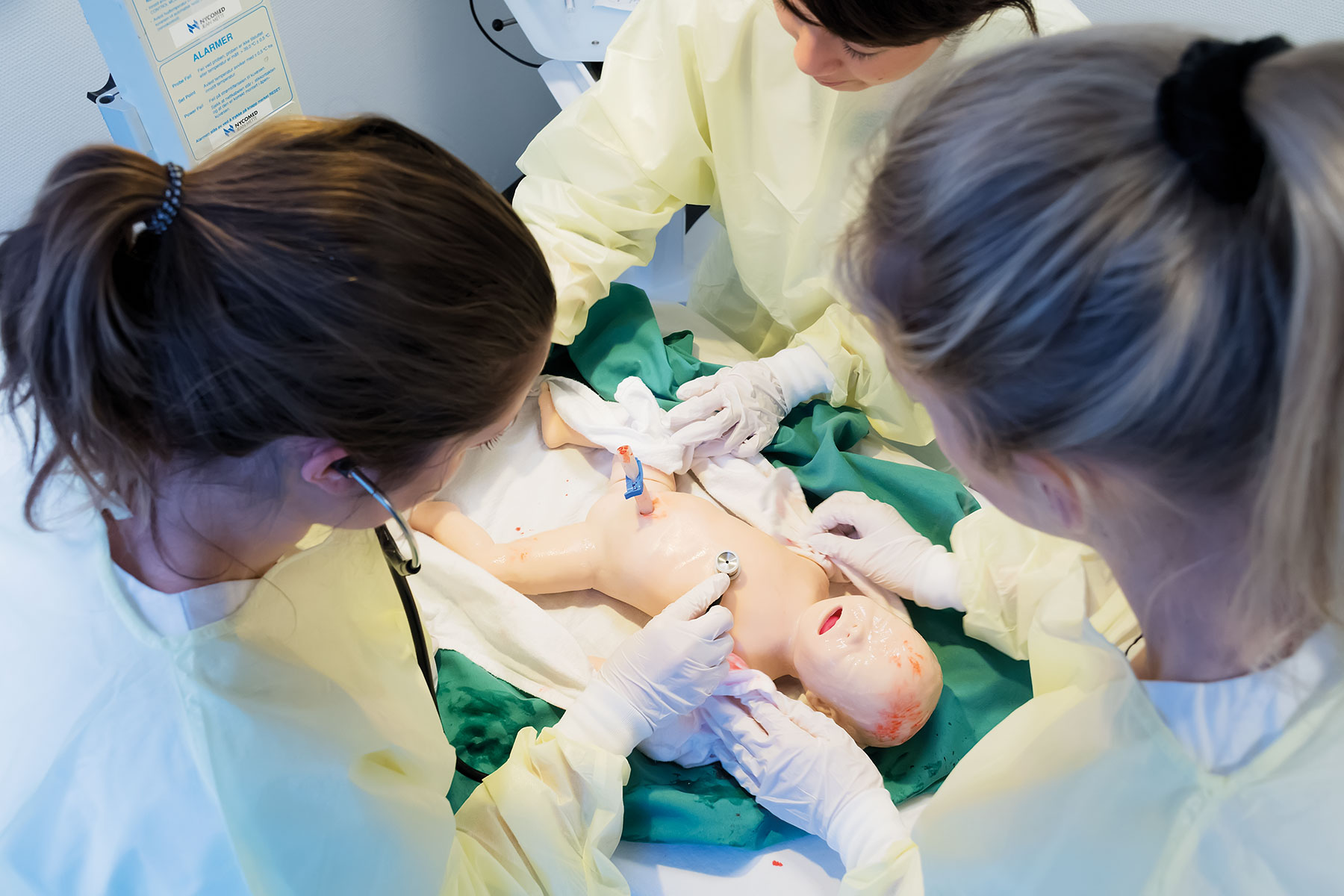 An Infant Simulator with Life-like Clinical Feedback
Healthcare professionals who work in the NICU are almost always required to maintain the American Academy of Pediatrics (AAP) Neonatal Resuscitation Program (NRP®) provider status. In order to develop the necessary skill set in a provider, it's important to use a simulator that is designed to meet the specific learning objectives of neonatal resuscitation protocols.
SimNewB®, a newborn tetherless simulator co-created with the AAP, was developed with a focus on a neonate's first ten minutes of life. With this anatomically accurate simulator, learners can train for critical interventions, such as lung recruitment maneuvers and advanced airway management.
For a provider, the ability to feel the appropriate level of resistance when performing airway management procedures makes simulation training come to life. And the more realistic the training is, the more confident a provider will be to perform lifesaving skills in an emergency.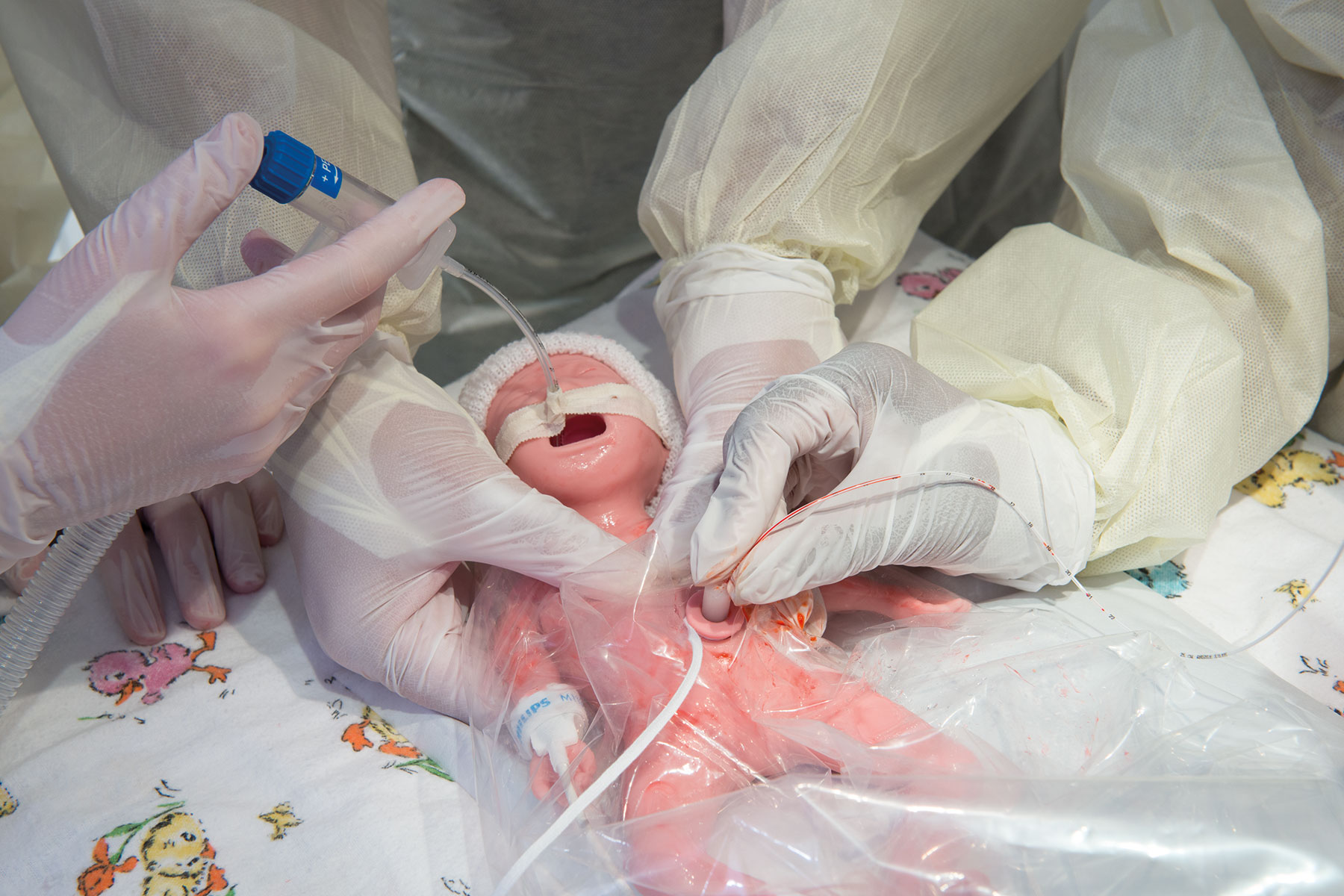 A Realistically Proportioned Preterm Manikin
In the United States, preterm birth rates have continued to increase since 2015.1 Healthcare providers in the NICU know that premature birth and its complications are the largest contributors to infant death. For this reason, it is critical to incorporate preterm birth cases in your neonatal simulation training.
Hands-on skills practice helps to strengthen a learner's ability to assess, diagnose, and treat preterm infants as part of a team. Premature Anne™ a realistically proportioned 25-week preterm manikin developed in collaboration with the AAP, can improve the hands-on experience. The manikin can be used as part of a high-fidelity simulation when paired with SimPad PLUS or used as a task trainer to strengthen skills.
Including Premature Anne in your simulations enables healthcare providers to prepare for emergencies in the tiniest patients. They can master the precision of tasks and procedures, without putting a real preterm patient in danger.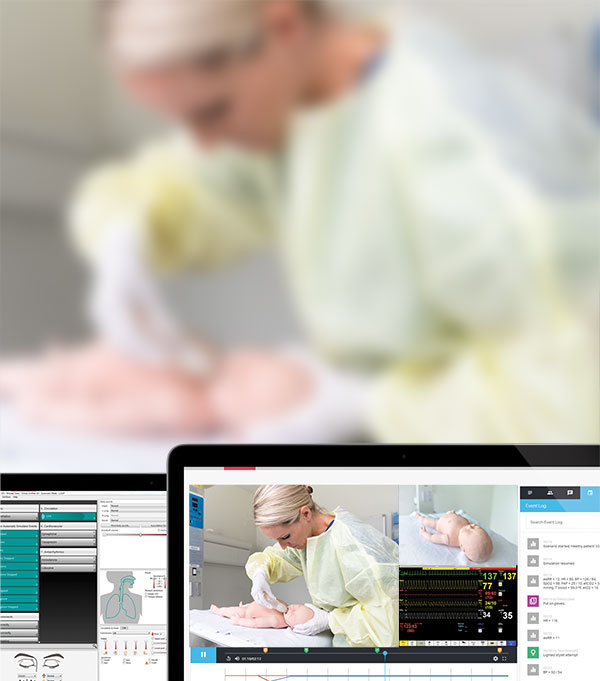 A Smart, All-in-one Video Debriefing Solution
Simulated training in a high-stakes environment – like the NICU – typically includes rapid decision-making, prompt execution of clinical tasks, and a certain degree of adrenaline. All of these things are what bring the simulation to life and mimick reality for a learner. However, fast-paced training experiences can also lead learners to miss small details or deny some of the actions they took.
By incorporating a video debriefing tool, both educators and learners are able to playback the scenario and ensure they recall events as they actually occurred. This is when the most valuable learning can happen – when learners are able to reflect on their actions and decide whether they were correct during the course of treatment.
SimCapture is not only a powerful video debriefing tool, but also a complete learning management solution. It allows educators and facilitators to effectively manage, record, and assess simulation training by capturing all data in a single web-based interface. For those in the NICU looking to further enhance the benefits of their simulation debrief, SimCapture is worth considering.
Explore These Products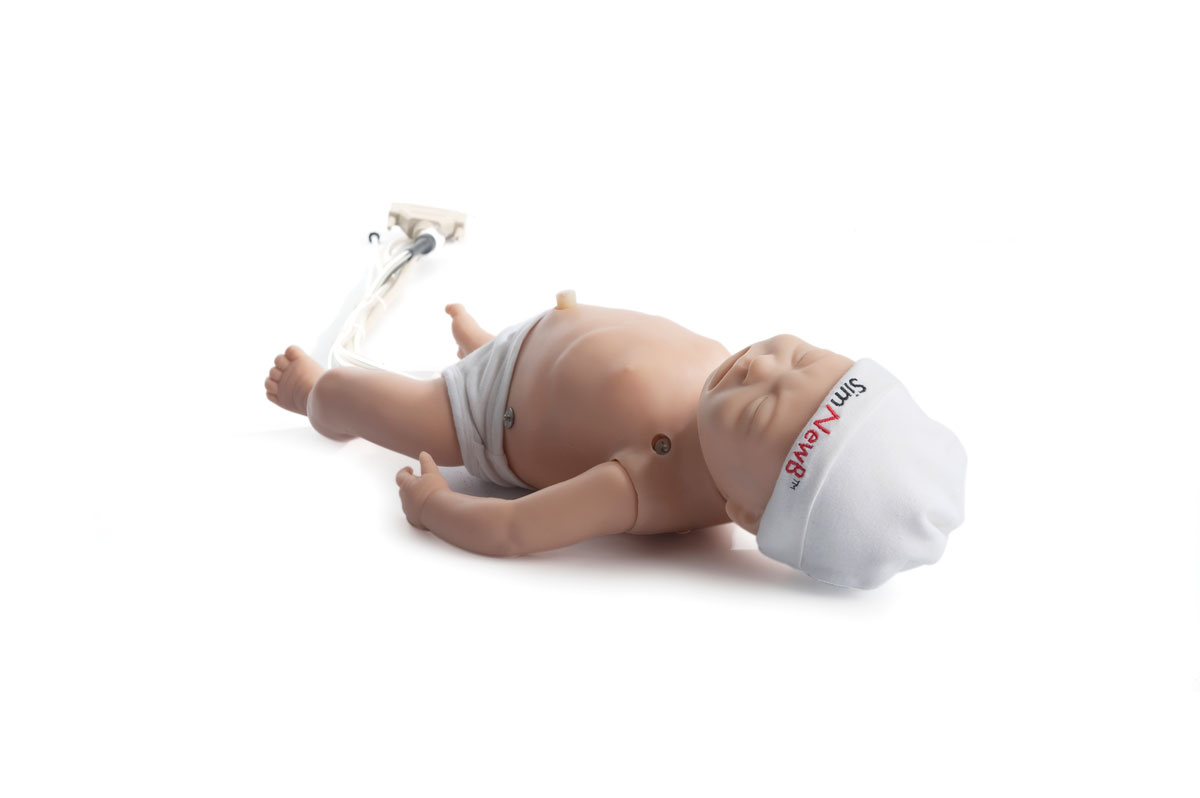 De SimNewB is een draadloze simulator van een pasgeborene die in samenwerking met de American Academy of Pediatrics...
De SimNewB is een draadloze simulator van een pasgeborene die in samenwerking met de American Academy of Pediatrics is ontwikkeld. De simulator is ontworpen om de reanimatie van pasgeborenen te verbeteren en om aan de specifieke...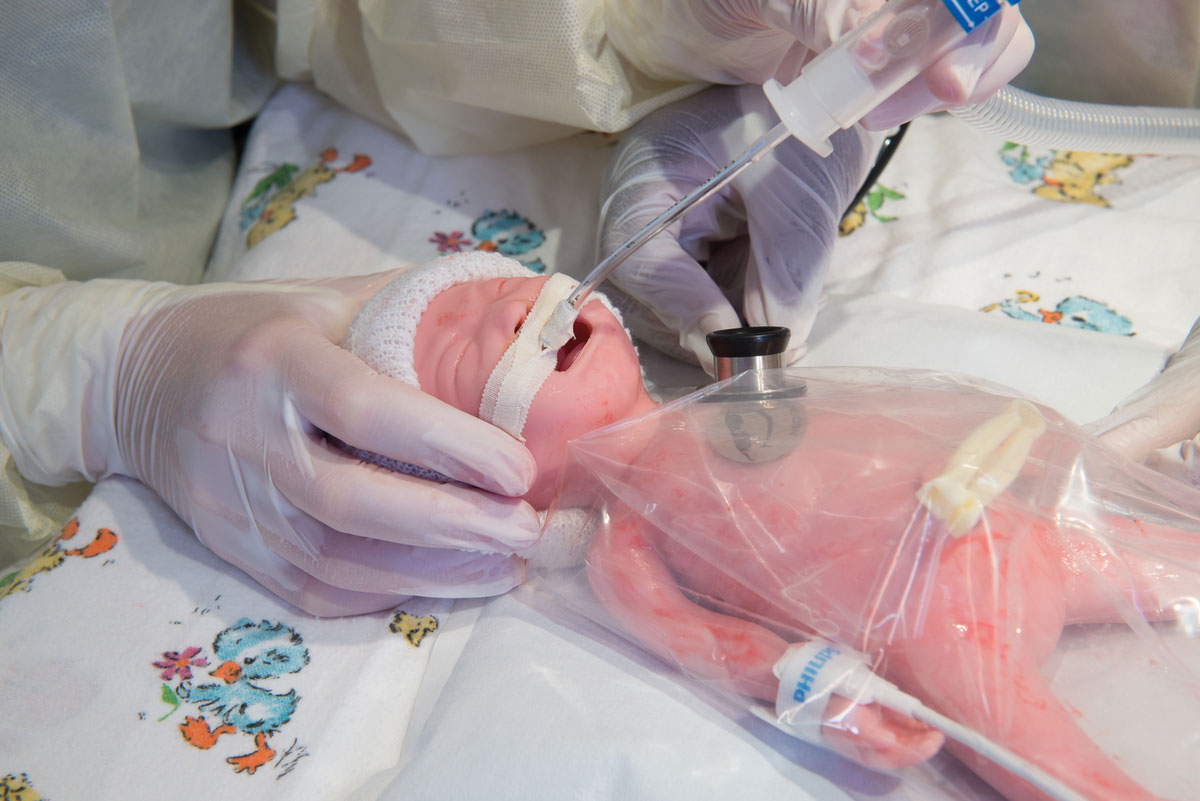 Premature Anne is een 25-weken prematuur van 750 gram, welke is ontwikkeld in samenwerking met de American Academy...
Premature Anne is een 25-weken prematuur van 750 gram, welke is ontwikkeld in samenwerking met de American Academy of Pediatrics (AAP). Ze is ontworpen om professionals in de gezondheidszorg te trainen in de juiste zorg en de reanimatie...
Want more content like this?
Sign up for Laerdal Medical email updates. You can identify your interests and receive new educational content, updates, event information and more.
References
March of Dimes. (2018). 2019 March of Dimes Report Card. Retrieved from https://www.marchofdimes.org/mission/reportcard.aspx