Laerdal Suction Unit (LSU)
The Laerdal Suction Unit (LSU) is a portable, powerful and highly reliable suction unit designed for optimal preparation in emergency situations.
The LSU is available as a reusable or semi-disposable option, depending on your requirements.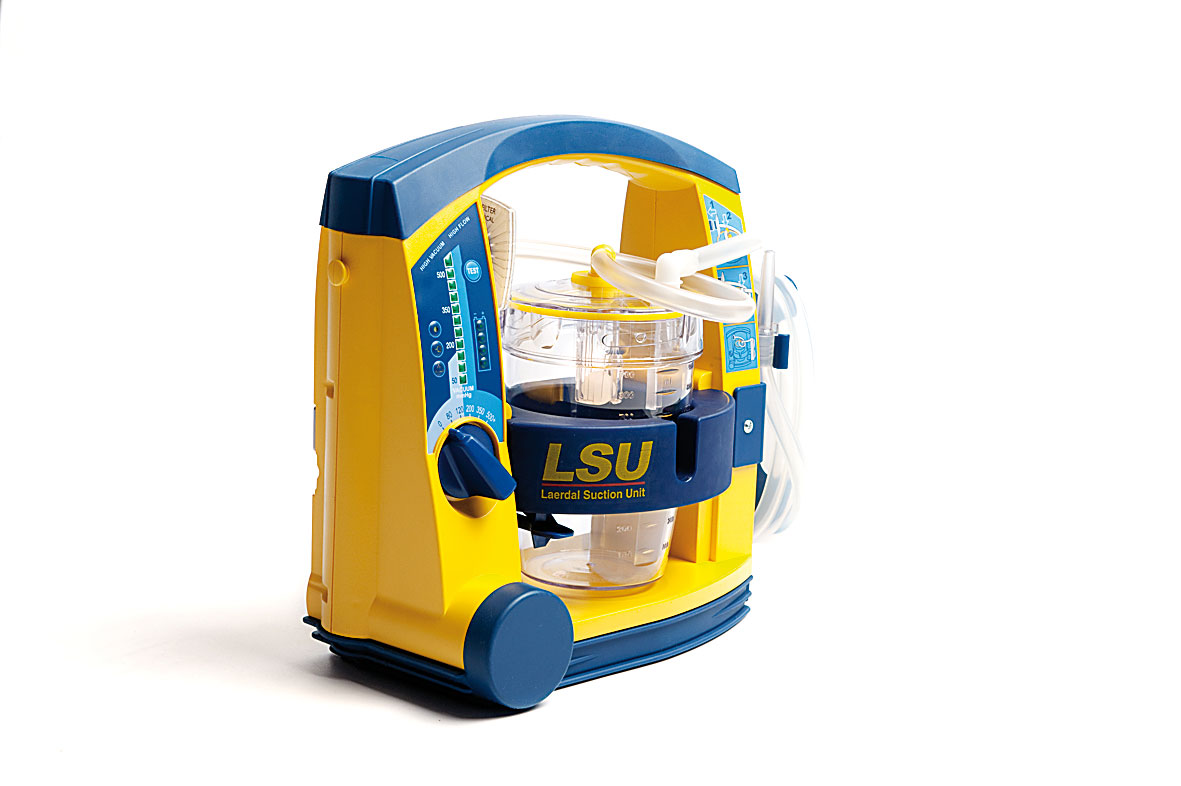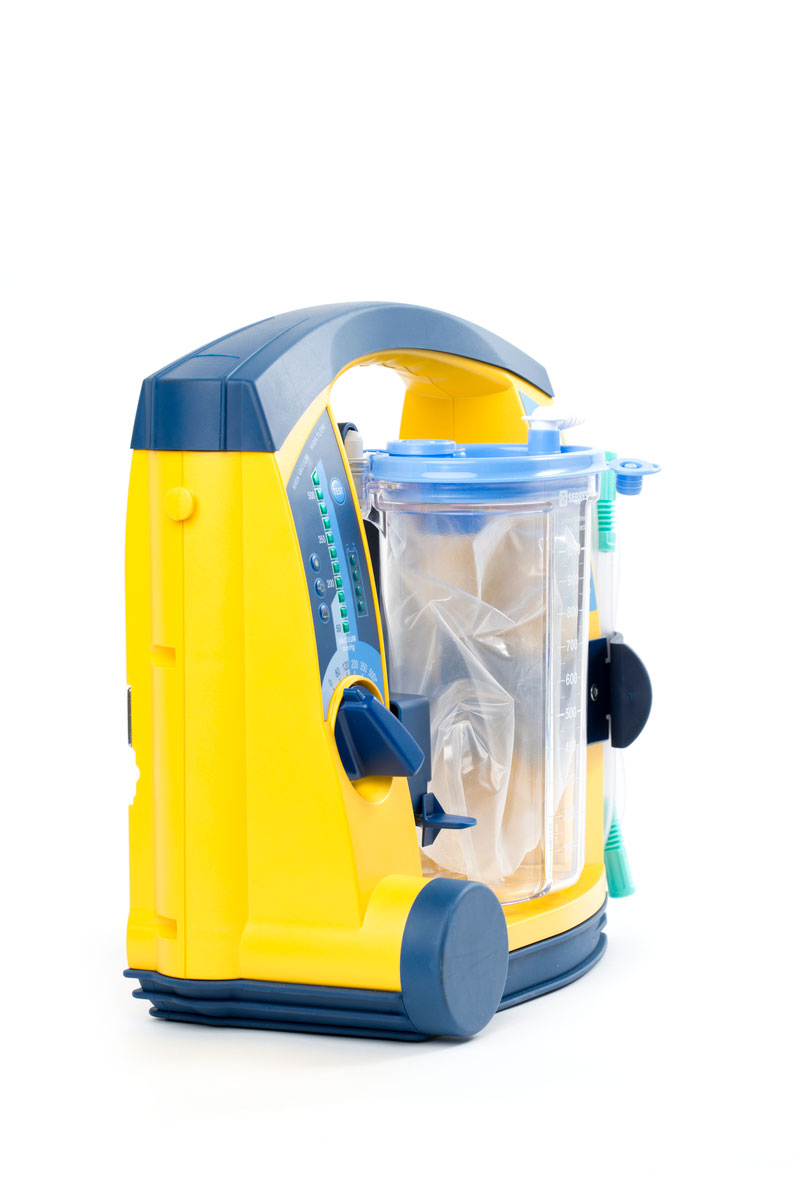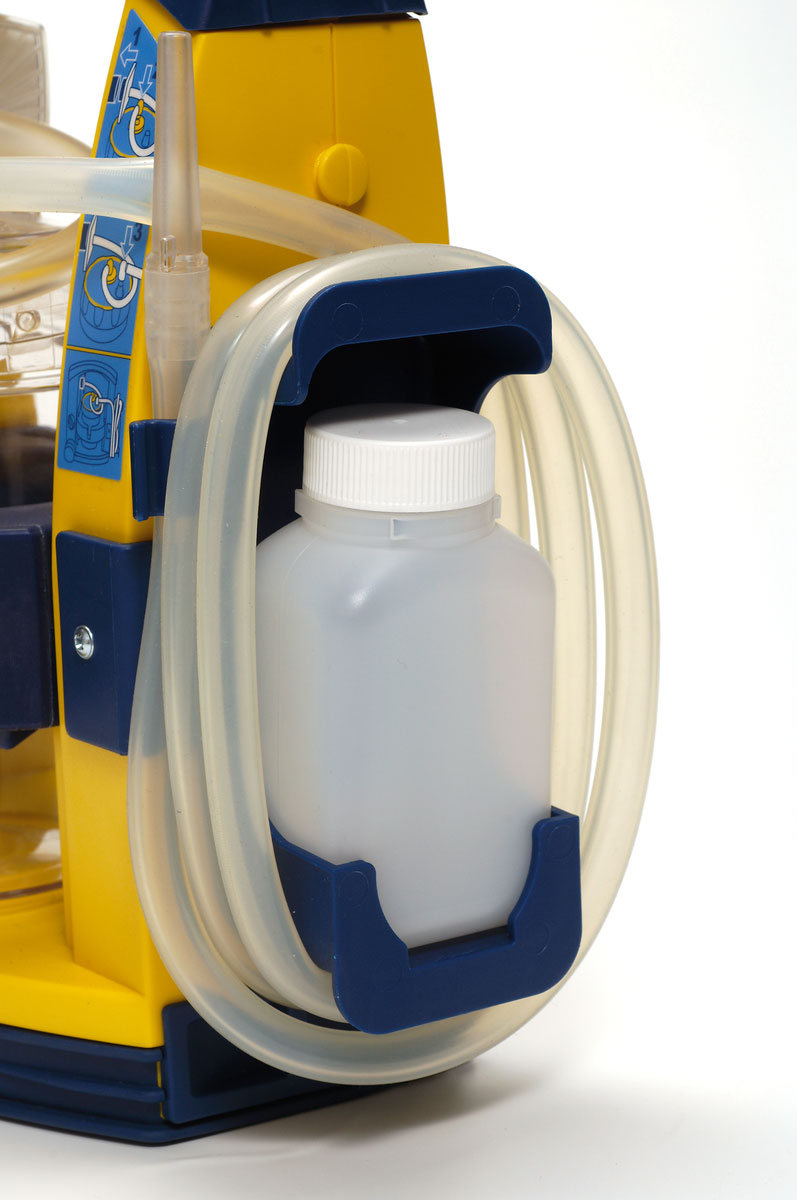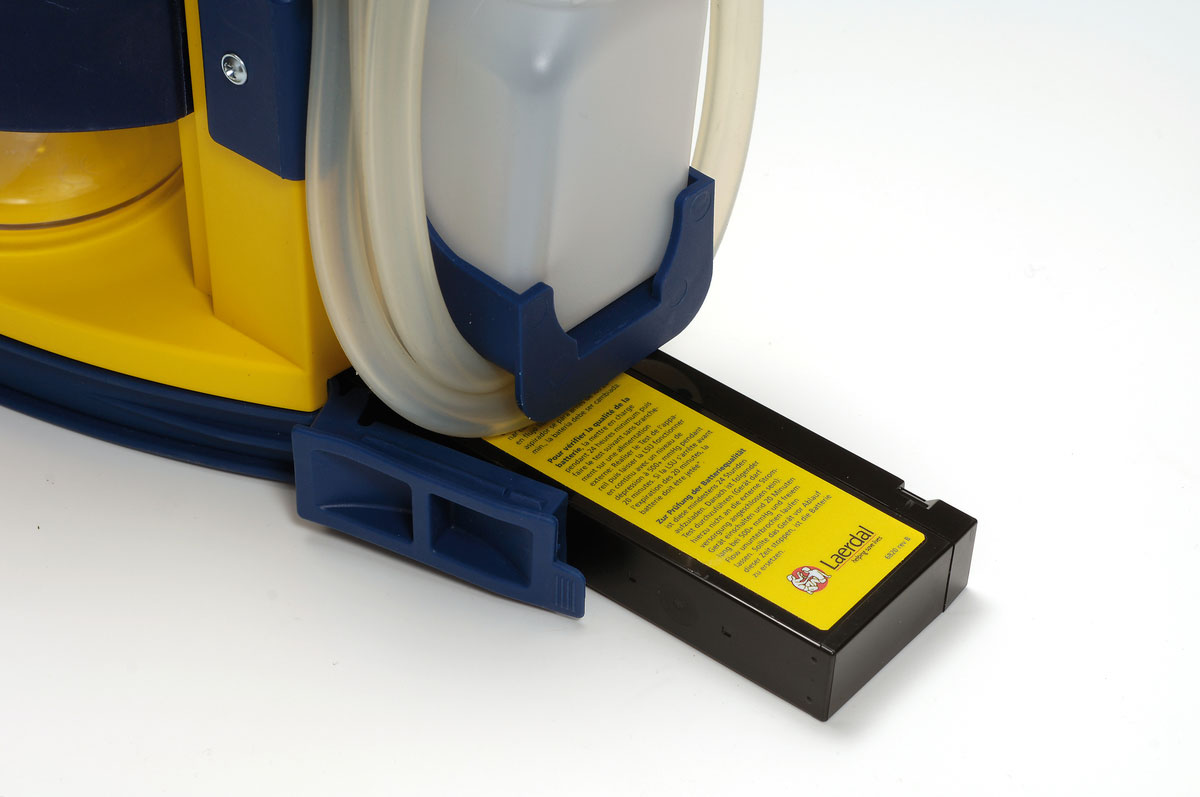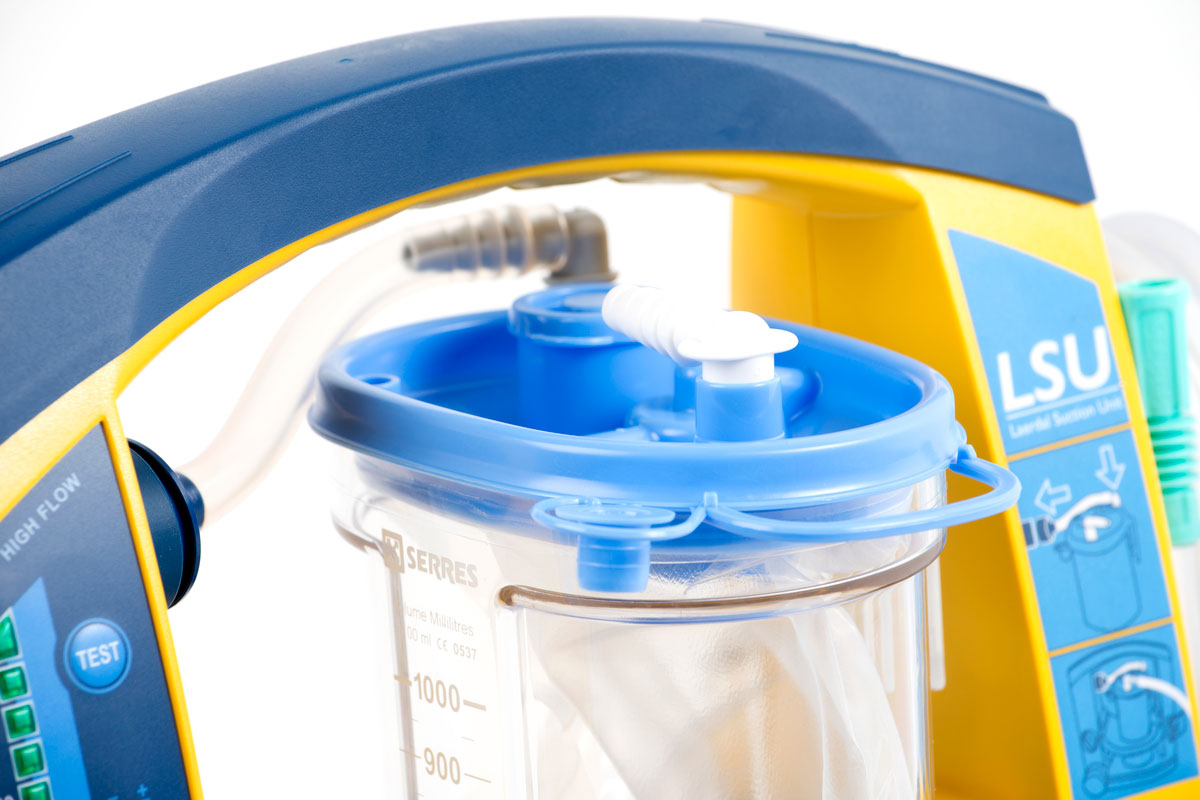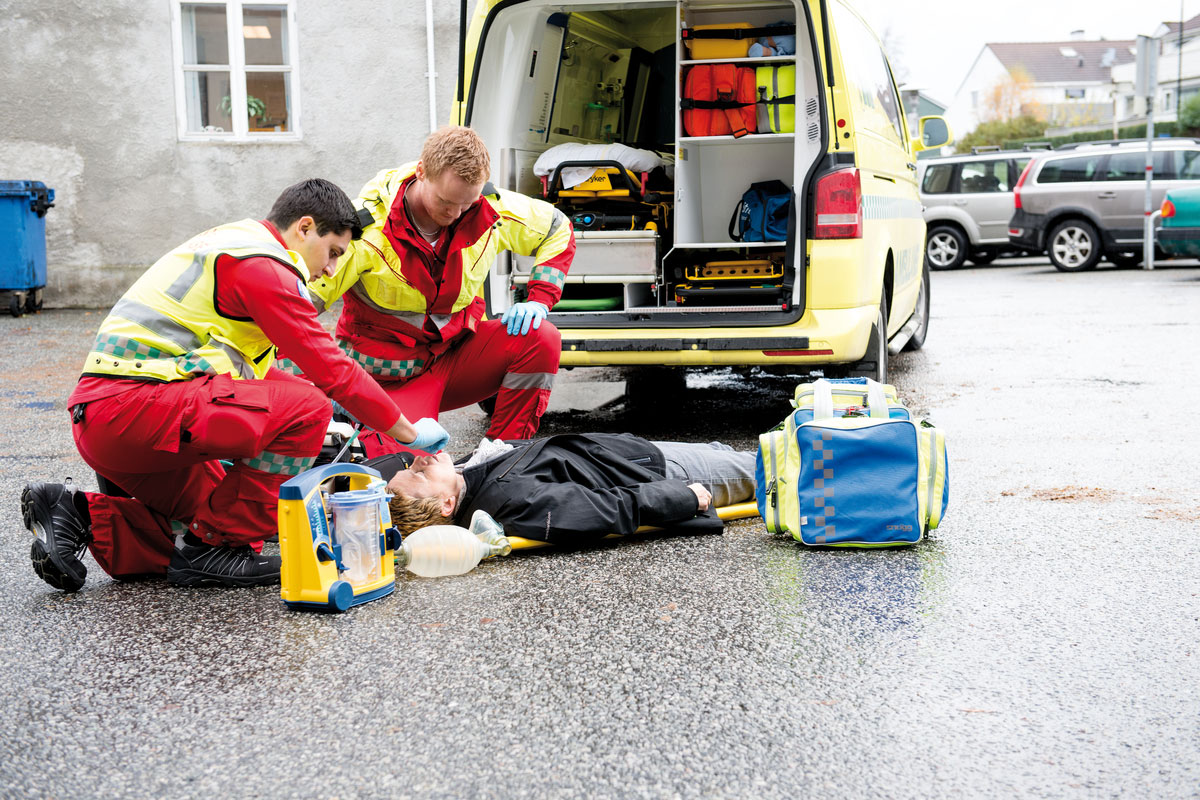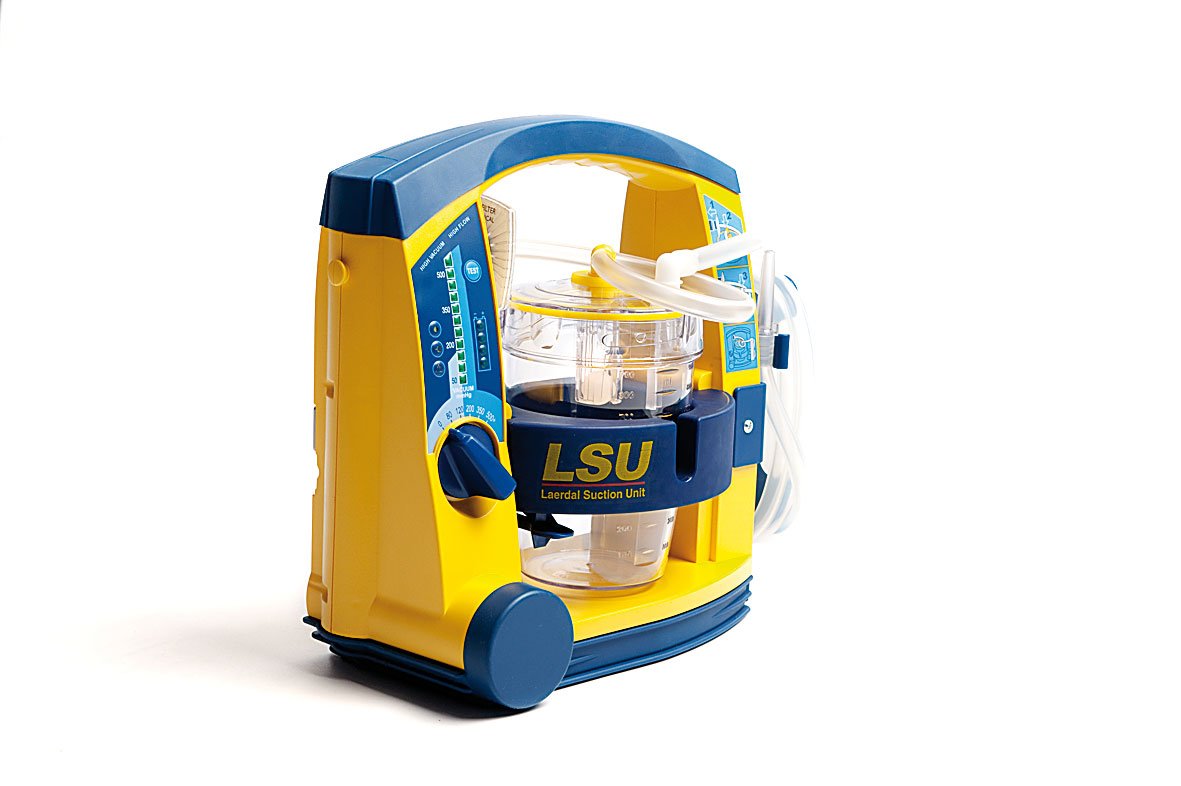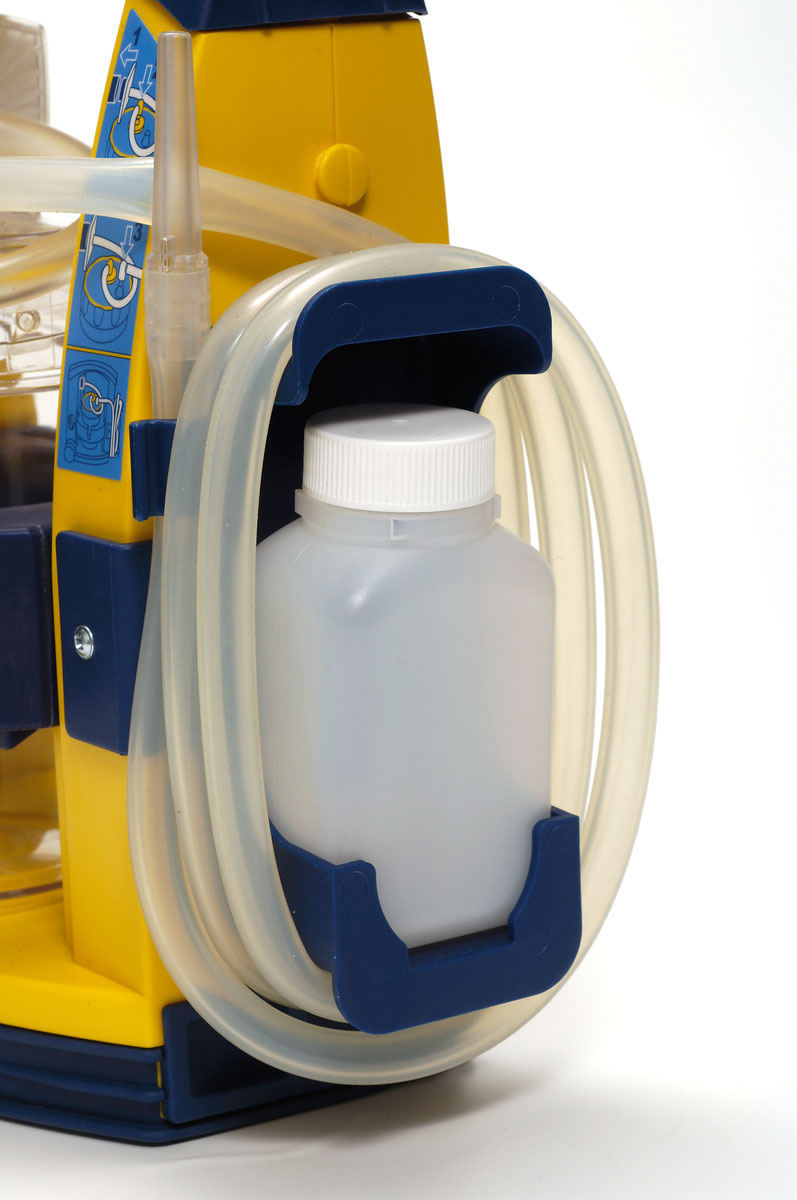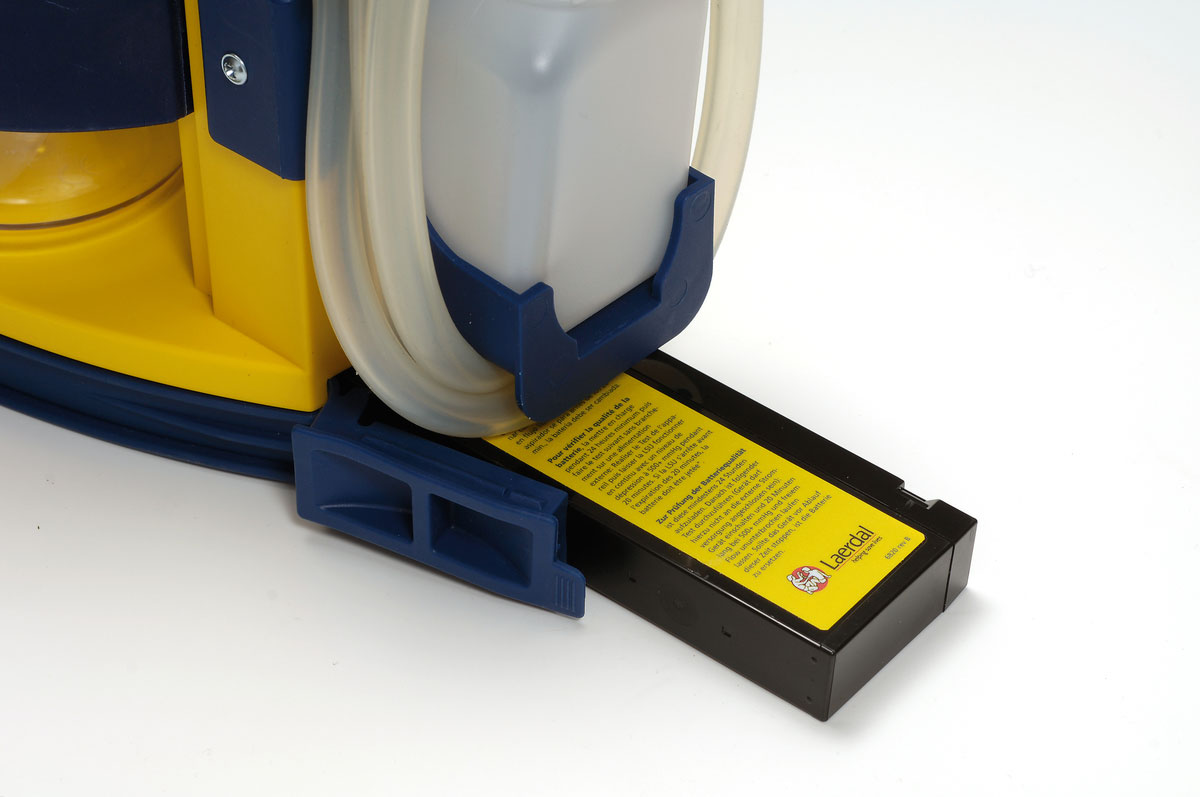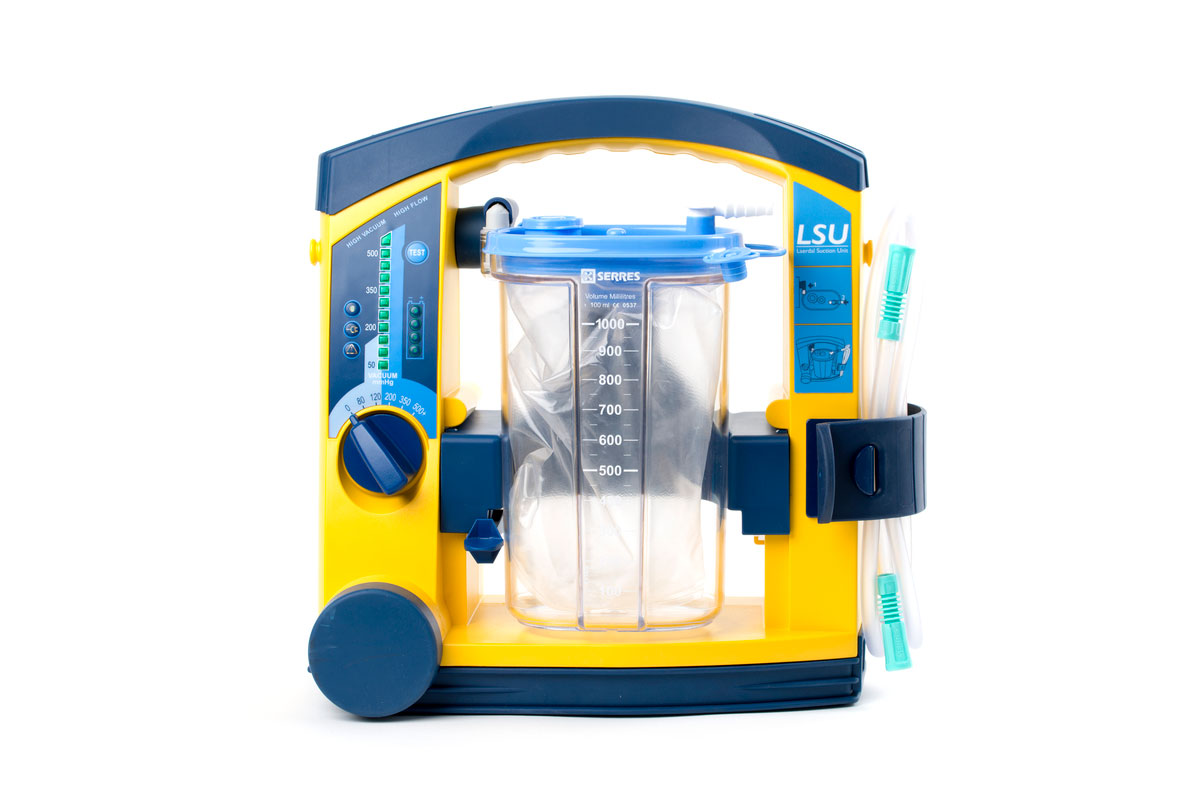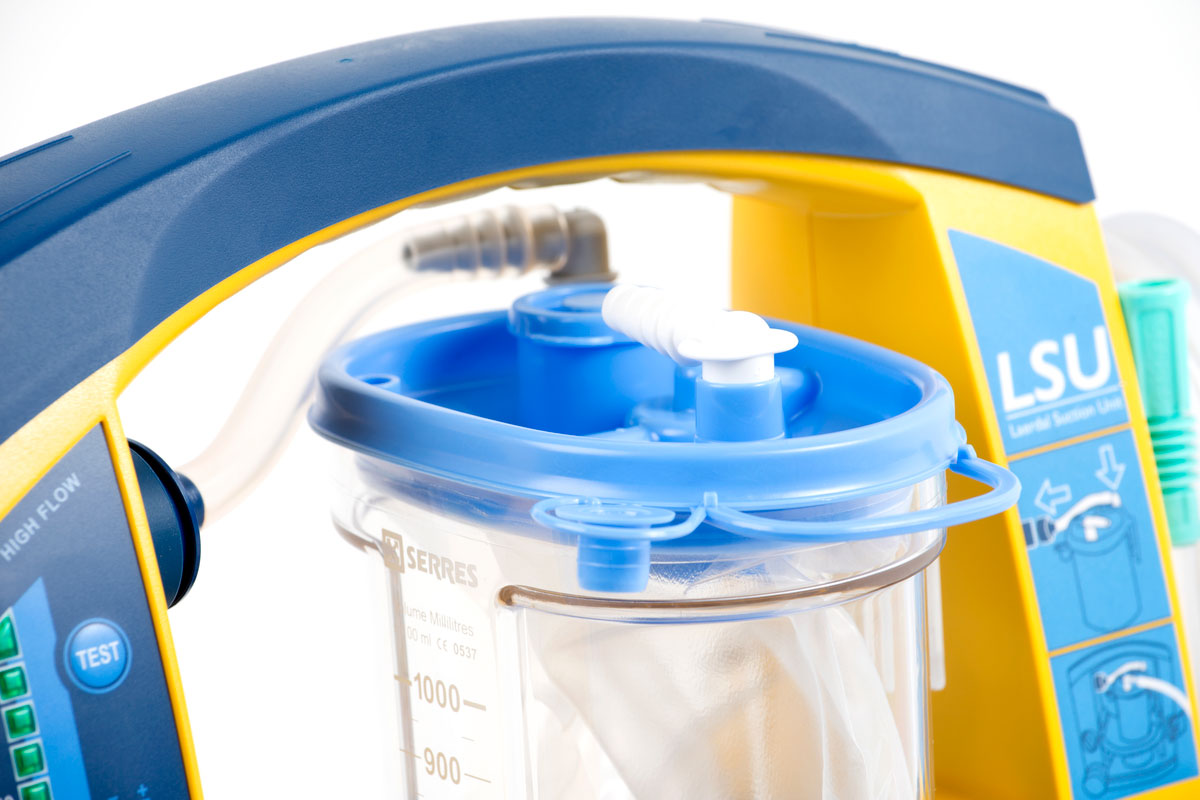 The Laerdal Suction Unit (LSU) sets the standard
The Laerdal Suction Unit is used all over the world by countless providers as it is:
Powerful and effective


Prepared for emergency situations


Effective at improving patient safety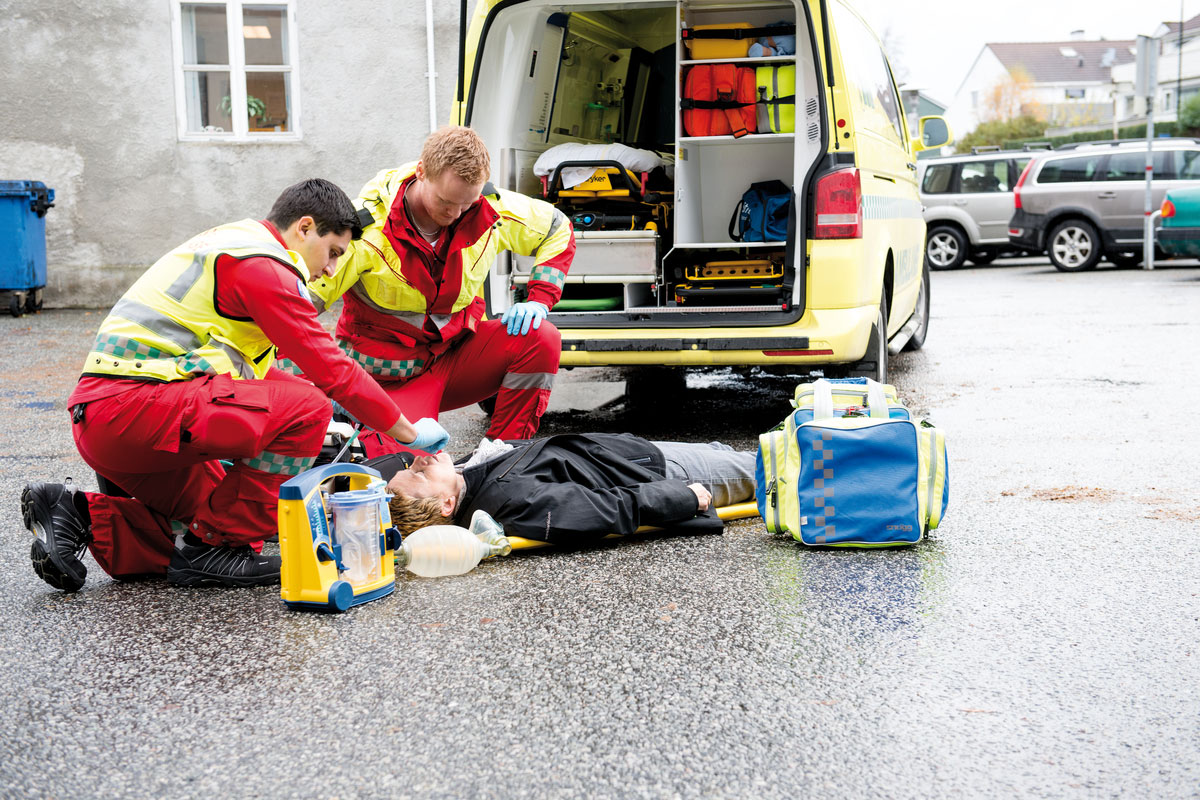 How to use and run a device test on the LSU as well as assembly, disassembly and cleaning guidance.
With completely reusable parts
With a reusable canister and disposable liner to avoid contact with contaminates.
The suction unit's quiet running and shock & splash proof design makes it an excellent option in nearly all settings. In extreme situations, the LSU can reach a vacuum of 500 + mmHg and has a flow rate of >25 LPM, exceeding International Standards.
Prepared for emergency situations
For the assurance you need, the LSU device test will tell you in 10 seconds whether the LSU is ready for use in the field. The test includes four important requirements for the LSU to pass.
Blockage in the suction system
Vacuum build-up efficiency
Maximum achievable vacuum level
Air leakages in the pump system

As the Laerdal Suction Unit automatically charges when connected to an external power source, and charges to 80% after just 3 hours, it is ready for use when needed.

Effective at improving patient safety
For ease of use in difficult situations, the LSU has a built in suction indicator, with colour coding, to help ensure the correct vacuum strength is selected for children.

This feature, combined with the extra-large dial for ease of use with large gloves, the LSU enables providers to quickly select the correct amount of suction for any given situation.
The display also monitors:
Power ON Indicator
External Power Indicator
Battery level Indicator
Vacuum Indicator
Failure Mode Indicator: LED is lit if a malfunction has been detected
Techincal and performance
CE marked - This product is in compliance with the essential requirements of Council Directive 93/42/EEC Medical Device Directive, as amended by Council Directive 2007/47/EC, class IIa
Features
One-hand-grip design
3 canister options:

Bemis Disposable Canister systems (USA only)
Serres Suction Bag Canister system
Laerdal Resuable Canister system

Easy to convert between the canister systems
High efficiency filter kit
HEPA rated bacterial filter
Does not contain latex
Big vacuum regulator dial
LED display for use day or night
TEST - Device Diagnostics program
Children vacuum range area (marked in blue) on the control panel
No-tools-necessary field changeable battery
Rechargeable Battery, NiMH, 12 VDC 2 Ah
External Battery Charger
12V DC Power-cord for connection to vehicle connection
5 year limited warranty (excluding the canisters, tubing systems and battery. Battery = 90 days)
Performance
High flow / High vacuum
Air Flow: >25 LPM (free flow)
Vacuum - Max.: 500+ mmHg (67 kPA)
Vacuum - Range: 80 - 500+ mmHg (11 - 67 kPa)
Battery run time: Approximately 45 minutes (free flow) - 30 minutes for the US model
Noise level: 46 - 56 dBA (80 - 500 mmHg)
Dimensions / weight
Dimensions: 31.5 cm x 33 cm x 16 cm (12.4" x 13" x 6.3")
Weight: 4 kg (8.9 lbs)
Canister capacity: 1000 ml and 1200 ml

As Laerdal's option for manual suction, the V-VAC Manual Suction Unit enables effective suction without batteries....
As Laerdal's option for manual suction, the V-VAC Manual Suction Unit enables effective suction without batteries. The V-Vac manual suction unit is easy to use with its one handed grip, combined with adjustable stroke vacuum for high...
Specifications
General
IP rating

Available

Latex free

Available

Medical device classification

Available

Size

Available

Weight

Available
Suction
Air flow

Available

Battery charge time

Available

Battery operation time

Available

Battery type

Available

Canister capacity

Available

Charging options

Available

Decible noise level

Available

Device Test (diagnostic check)

Available

Disposable canister options

Available

External battery charger

Available

External power operation

Available

High vacuum high flow

Available

Power cord

Available

Reusable canister options

Available

Vacuum range

Available

Vacuum settings

Available

Wall bracket

Available