Go to section
Overview
Download & Services
Contact us
Shop
Saving time – saving lives
For some patients, time is the most critical factor. Not only for survival but also for bed days, recovery and long-term health.
Use SimMan Vascular to follow a simulator from an incident at home, in the ambulance, to the emergency room, and to the cath-lab to help improve both protocols and patient's outcome.
Acute endovascular simulator for quality improvement
Studies conducted in cooperation with Laerdal Medical have shown that a 15-minute reduction in "door to needle" time can reduce convalescence up to one month. As it turns out, hospitals that focus on quality improvement also improve patient outcomes as well as business results.
SimMan Vascular is created to let clinicians diagnose and treat the patient simulator through the entire pathway while using the same equipment and techniques they use in their daily work. Inside the cath-lab, clinicians can use endovascular tools, including catheters and guidewires. Separate controllers for balloon inflation and contrast material injection are also provided.
Completely wireless, self-contained, rugged and reliable, SimMan Vascular delivers immersive in-situ training when and where it is needed. And, you control everything with LLEAP - Laerdal's simulation software.
Quality improvement in healthcare
From door to needle
Start-to-end simulation
Follow SimMan Vascular as training moves from a pre-hospital to in-hospital recovery environment. Optimize the patient pathway and perform continuous improvements for critical care patients.
Cross-team training
Conduct quality improvements for a range of specialties with only one manikin. Utilize real-time scenarios targeting every team, from EMS to nursing, medicine, and surgery.
Improved protocols
SimMan Vascular allows hospitals to improve processes and update protocols. This way, they make progress for patient recovery as well as hospital economy.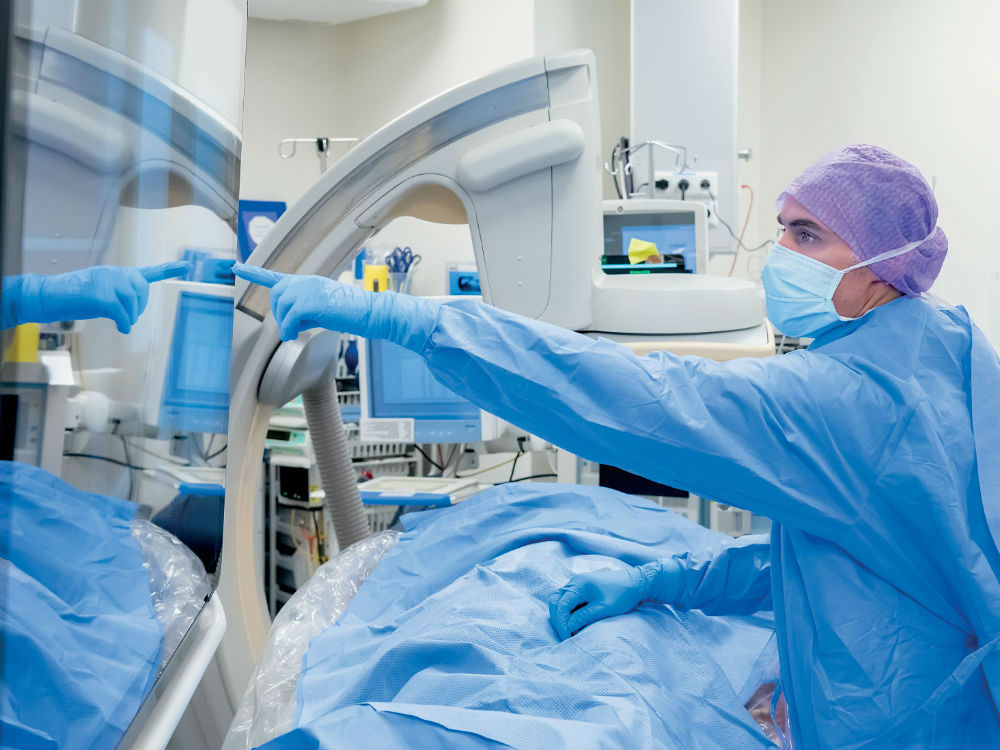 Seeing is believing
Realistic cath-lab procedures
Use your own equipment
Implement best-practice in your cath-lab, and use the actual tools and equipment you would in a real-life situation. This is safe learning for students and experienced professionals. It also creates safer surgical procedures for future patients.
Catheter and stenting
Practice on critical procedures such as passing and rotating wires as well as injecting contrast media.
Low-dose fluoroscopy
SimMan Vascular allows for teams to train on quicker and safer procedures. A quicker procedure means less use of x-ray and contrast media.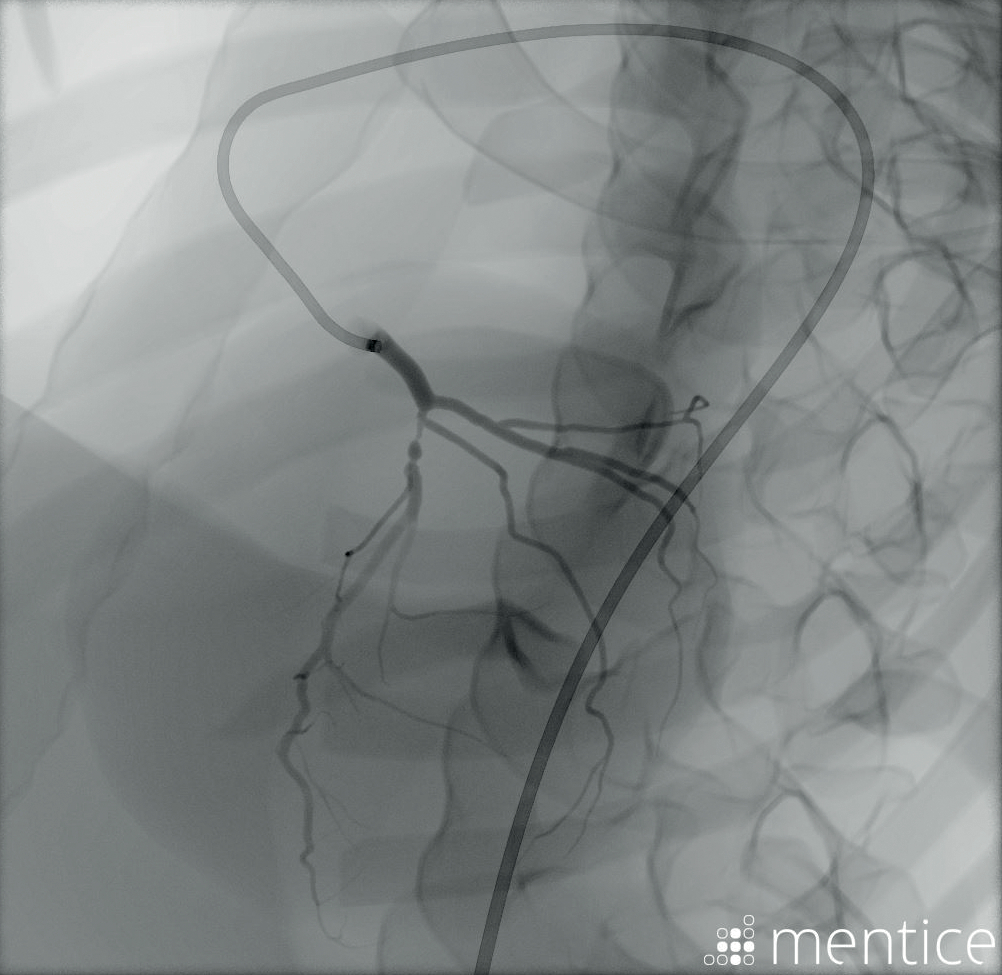 A new standard for endovascular simulation
Immersive realism
Mentice software included
SimMan Vascular is made in cooperation with Mentice, the world leader in virtual reality‐based interventional medical simulation solutions. Their VIST software has been integrated to work within Laerdal's LLEAP simulation software.
Close to real-life situation
Add realism by combining real endovascular tools with simulated images on the monitor. Using advanced 3D video imagery, the Mentice software mimics what learners would see on real fluoroscopy screen.
Deliberate practice
Do it right. Then do it on a real patient. Research shows that simulation is 4 – 16 times less expensive than training on animals.
All Inclusive
SimMan Vascular is equipped with everything you need to plan, run and debrief simulation training - from the patient simulator to fluoroscopy monitor and a LLEAP license.
3 scenarios are included, with several more purchasable per category; stroke, cardiac arrest, and trauma.
Made with Mentice
Laerdal Medical cooperates with Mentice to provide the high-fidelity simulation experience behind SimMan Vascular.
Mentice is the global leader of simulation-based performance solutions for endovascular therapies.
Integrated Debriefing
Learner outcomes improve through structured debriefing after a simulation-based learning event. SimCapture seamlessly integrates with LLEAP (for PC and SimPad PLUS) providing a debriefing and assessment solution that captures audio, video, annotations, the patient monitor, and simulator data in a single web-based interface.