SkillReporter App
CPR skills training for healthcare professionals
Train to perfection with precision feedback
Designed and built for healthcare responders, the SkillReporter app offers a new level of precision training for treating infants, children, and adults in cardiac arrest.
With the powerful combination of SkillReporter and the QCPR Resusci manikins, instructors can now help healthcare responders train to perfection through psychomotor skills acquisition, classroom efficiency, and individual objective feedback.
Quality CPR feedback
The perfect match for Resusci QCPR manikins
Make learning stick with objective feedback. Easily connect to the manikins, and teach the parameters of high-quality CPR as defined by the AHA, ERC, and SRFAC in an engaging manner.
Do you have an earlier version of Resusci Anne QCPR? No problem!
Easily upgrade your manikins to make them app compatible.
The CPR timeline view enables users to get real-time CPR feedback and observe trends simultaneously.
Immediately debrief with a scrollable timeline and click to drill down into your scores to get additional data and insights.
Use detailed metrics to review chest compression performance.
Review ventilation metrics measured to the milliliter.
Get detailed insights on chest compression fraction, the most important parameter for high-performance CPR.
Select guidelines and customize individual feedback parameters.
Access saved results and reports, including saved CPR timelines and session information, plus export the sessions to view outside of the app.
Experience precise real-time feedback on each compression and ventilation.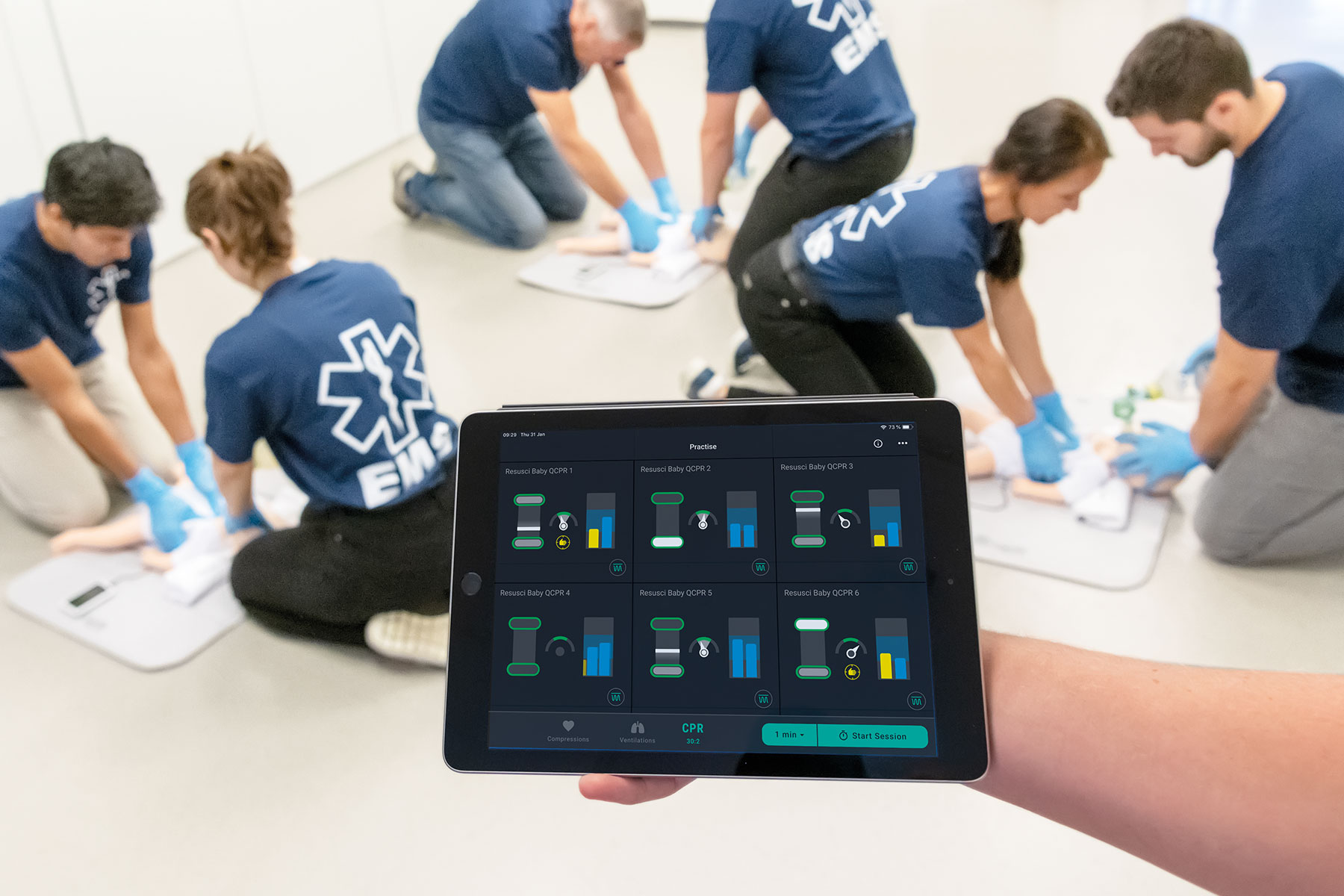 Instructor support
Easy to set up. Easy to use.
Free download
Download on iOS tablets (Android coming soon) and get immediate access to feedback and debriefing.
Quick and solid connection
Connect up to six manikins at the same time with Bluetooth Low Energy connection.
Localize protocols
Set up SkillReporter to support your local guidelines and protocols.
Actionable guidance
Measure to improve, repeatedly.
All vital parameters
Practice precise maneuvers with real-time feedback on each compression and ventilation.
Robust debriefing
See granular details on every performance. Give actionable and personalized advice, and export results for quality improvement initiatives.
Boost motivation and engagement
Use results to encourage individual learners and classes to outperform themselves in future sessions.

Do more with your data
There is no need to throw perfectly good data out the window. With SkillReporter, you can easily include it in your quality improvement program. Save and review session results, or export to excel.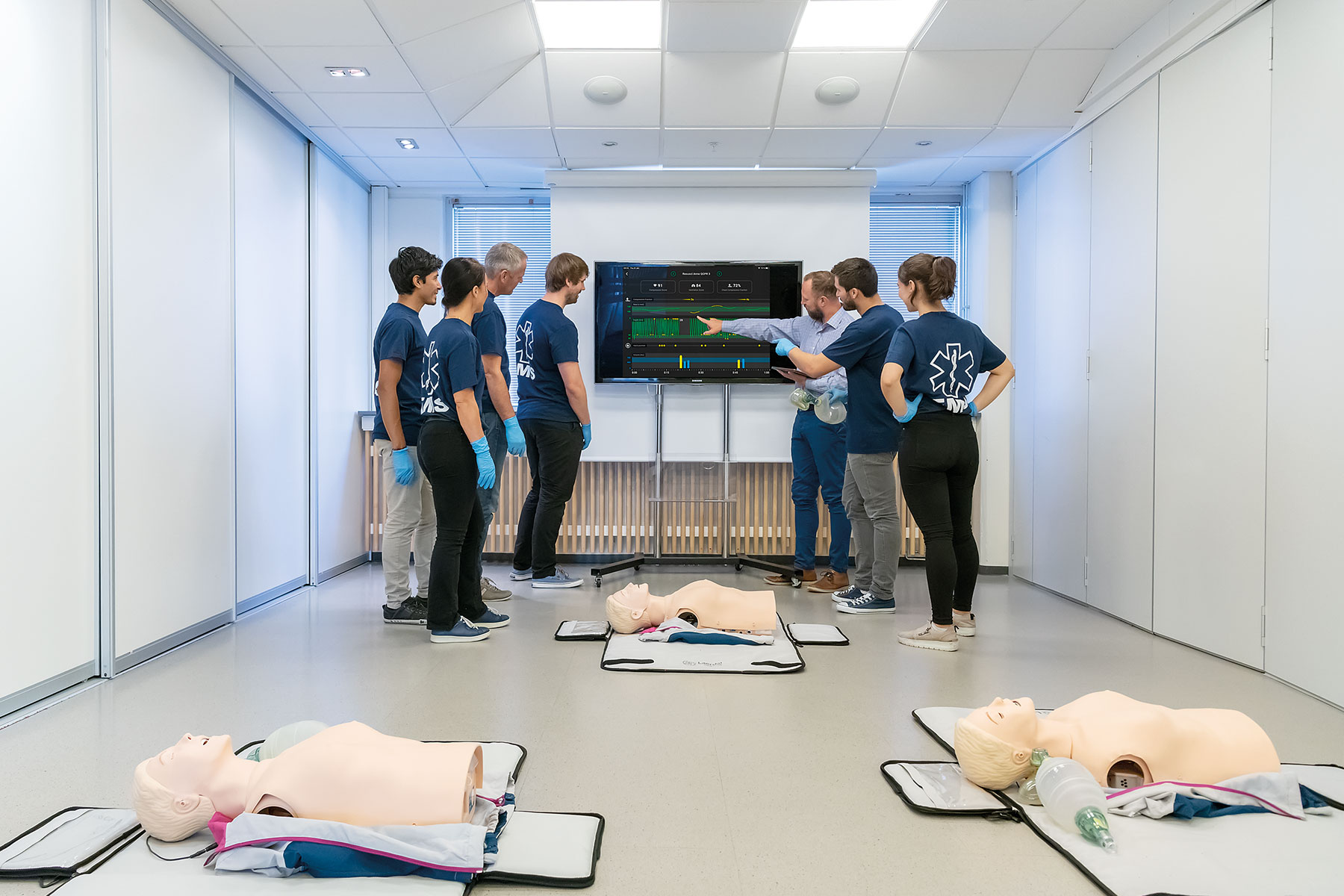 New features coming
– all inspired by you
With SkillReporter, future features will be based on user feedback and usage data. Download the app today, and influence the development of even more CPR training value.
Related Products
One Family. One Platform.
The latest generation of Resusci QCPR manikins are all app compatible via Bluetooth Low Energy and work with the same set of feedback options. Learn one Resusci QCPR manikin and know them all.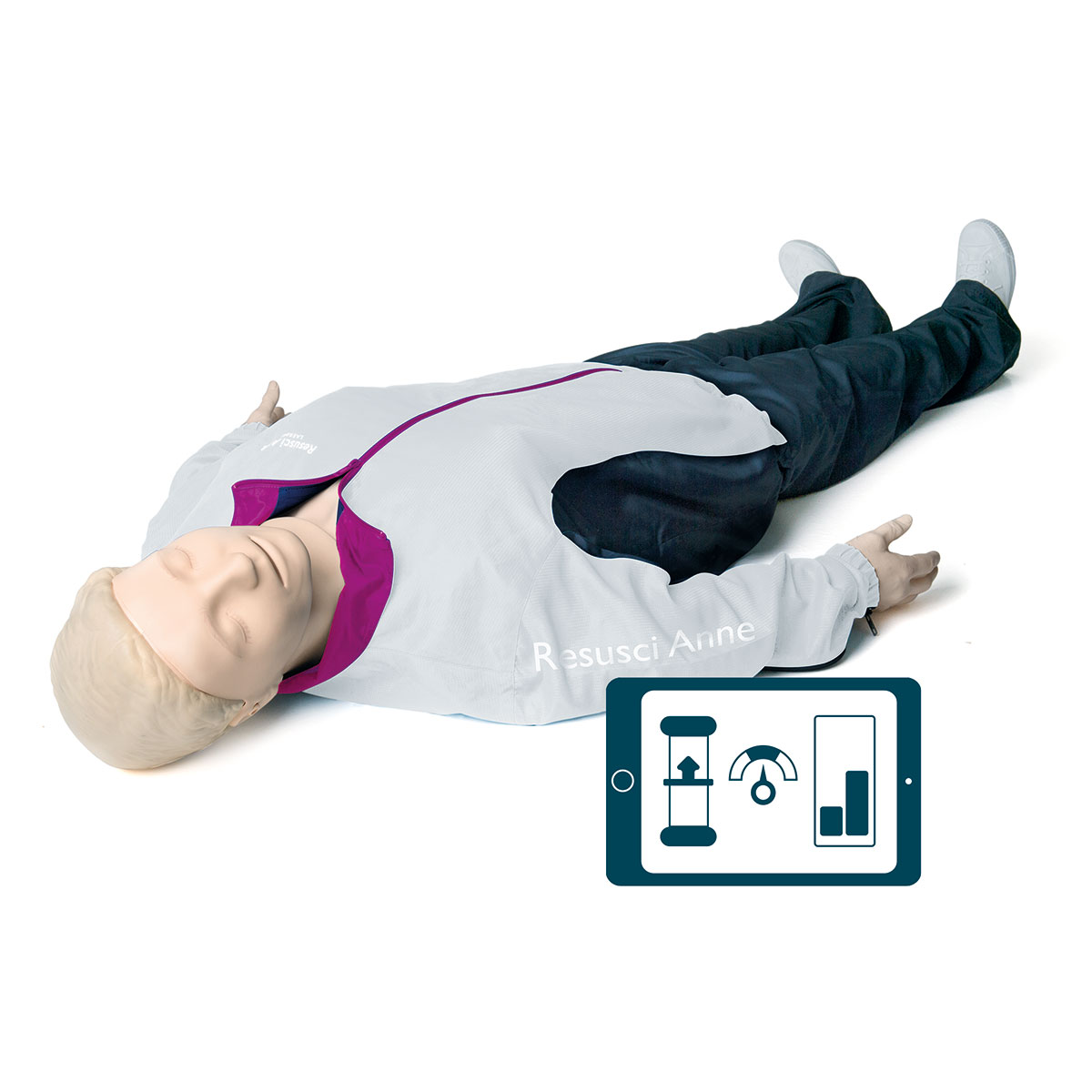 Resusci Anne QCPR helps elevate CPR training to a new level of precision and proficiency. By training with the...
Resusci Anne QCPR helps elevate CPR training to a new level of precision and proficiency. By training with the same protocols, equipment, and techniques used in real emergencies, professional first responders can perfect both individual...