Resusci Anne QCPR
High-performance CPR skills for first responders
Training to perfection
Resusci Anne QCPR helps elevate CPR training to a new level of precision and proficiency. By training with the same protocols, equipment, and techniques used in real emergencies, professional first responders can perfect both individual skills and teamwork.
Designed to be flexible and upgradable over time, Resusci Anne can help first responders train to perfection in a wide range of resuscitation skills.
A modern classic rebuilt for a digital future


The world's first resuscitation manikin is now smarter than ever. Now app-compatible, Resusci Anne QCPR enables precision training, gamified learning, and objective feedback.
Ready for thousands of training sessions

Rechargable battery
Just like your phone. With up to 35 hours of battery life.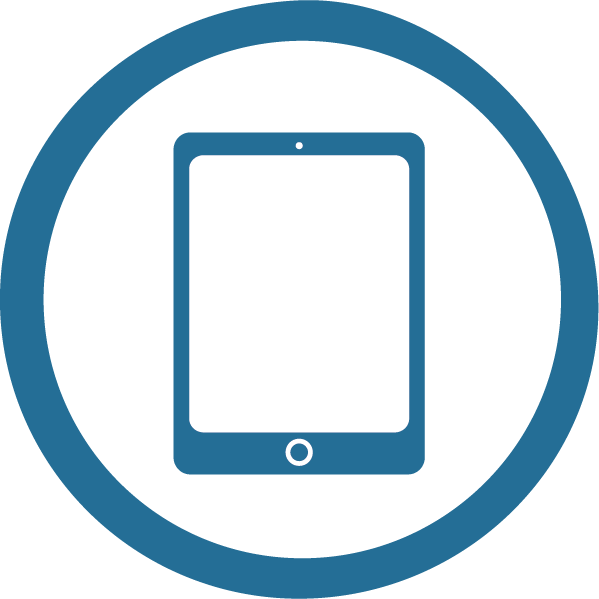 App Compatible​
Enjoy easy, efficient, impactful training sessions and do more with data.

Improved durability​
A new compression system is part of the most rugged and durable Resusci Anne ever made.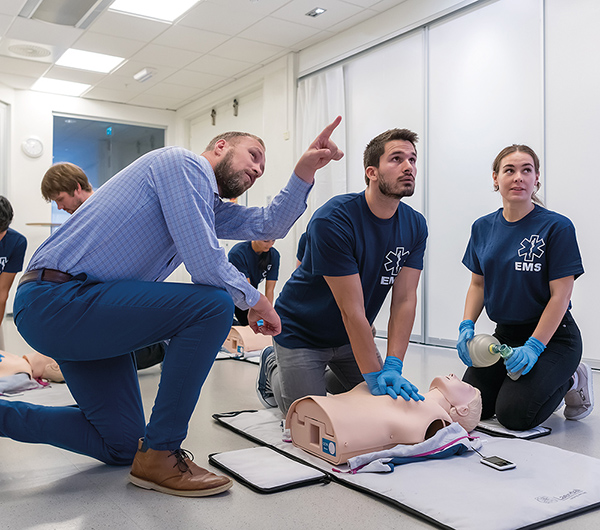 Skills Training
Hands-on precision for increased proficiency
Correct chest anatomy
Three available chest springs allow learners to recognize different chest stiffnesses and adjust their compression force accordingly.
Realistic airway handling
Train on correct use of supraglottic equipment with Resusci Anne's realistic airway head module.
Sensorized touch
Advanced feedback sensors help you provide accurate instructions to your trainees.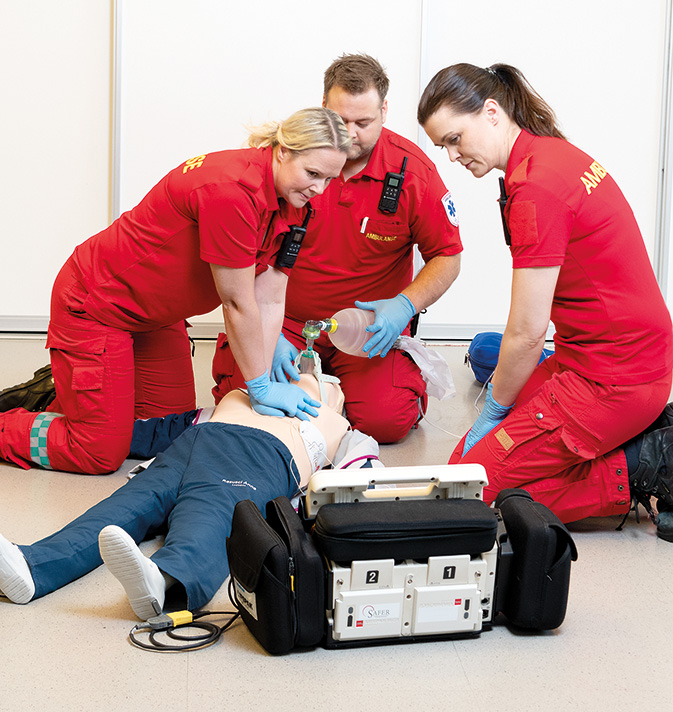 High-performance CPR
The best teams train as a team
Improve soft skills
Practice communication and teamwork in the safety of a simulated environment. The result is a skilled and confident first response team.
Measure team performance
Measure every CPR parameter, to get accurate feedback on compressions, ventilations, and more.
Designed for your team
Whether your team is three or ten, Resusci Anne QCPR can be used to train your first response team to improve hands-on time and CPR quality.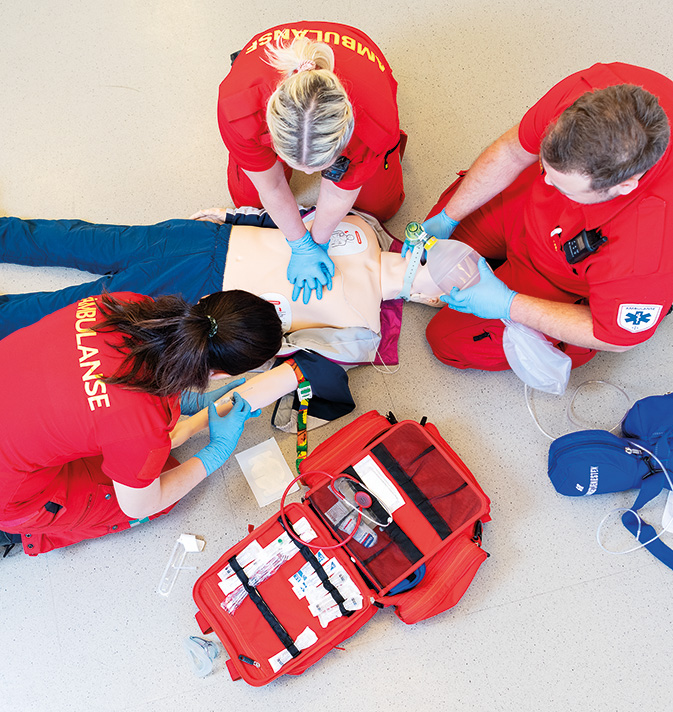 A modular platform
Future proof by design
Regardless of the starting configuration, users of Resusci Anne QCPR can easily add features with upgrade kits and accessories.
ShockLink defibrillation training system
Bleeding Control Legs
IV Arm
Trauma Module
Rescue Module
Resusci Anne QCPR can be utilized to help create new high-performance teams in a world impacted by COVID-19. The manikin enables teams to practice relevant skills, including team resuscitation in PPE, airway device management, and prone CPR.
Resusci Anne QCPR Manikin Selector
First, find the starting configuration that best meets your needs. From there you can customize your setup with accessories and feedback options.
Feedback devices
Objective feedback for better learning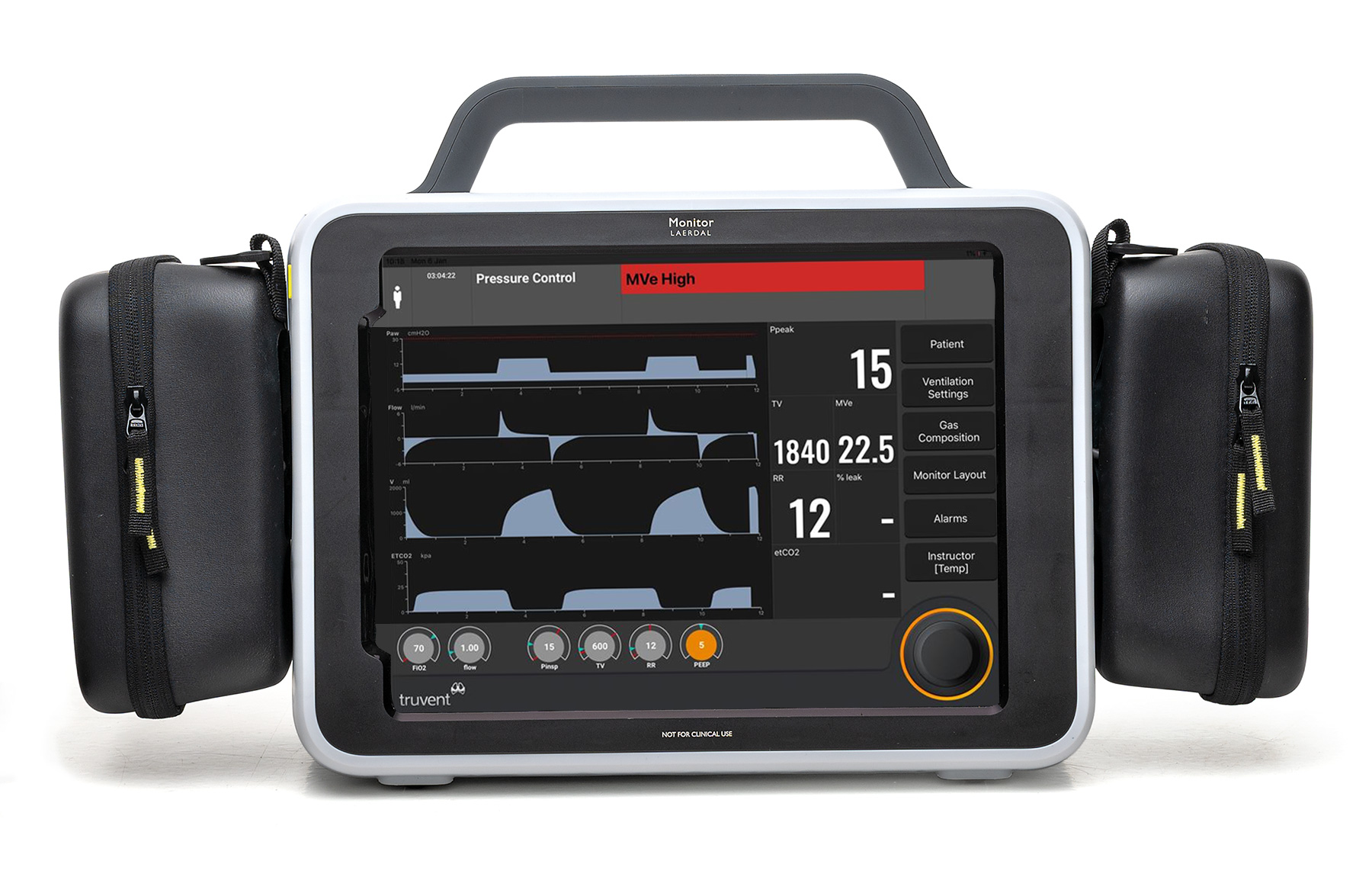 Monitor By Laerdal
Simulated defibrillator, patient monitor, or ventilator for realistic acute care training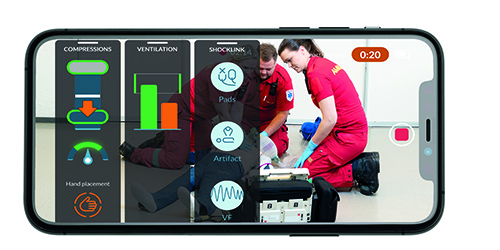 TeamReporter app
A mobile app designed for HP-CPR team training, featuring powerful video feedback, CPR timeline, and ShockLink connectivity.
SkillReporter App
CPR skills training for healthcare professionals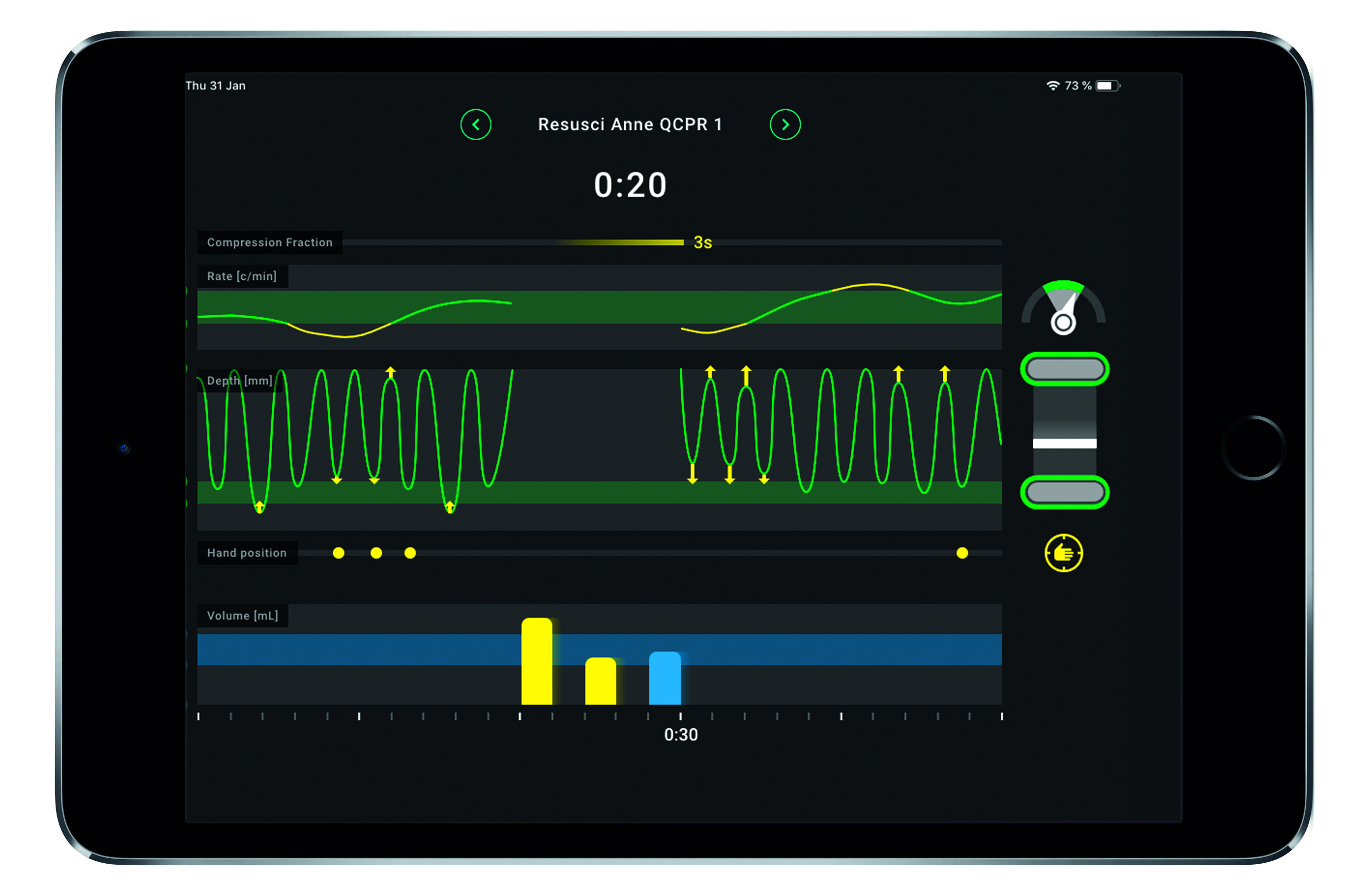 The CPR timeline view enables users to get real-time CPR feedback and observe trends simultaneously.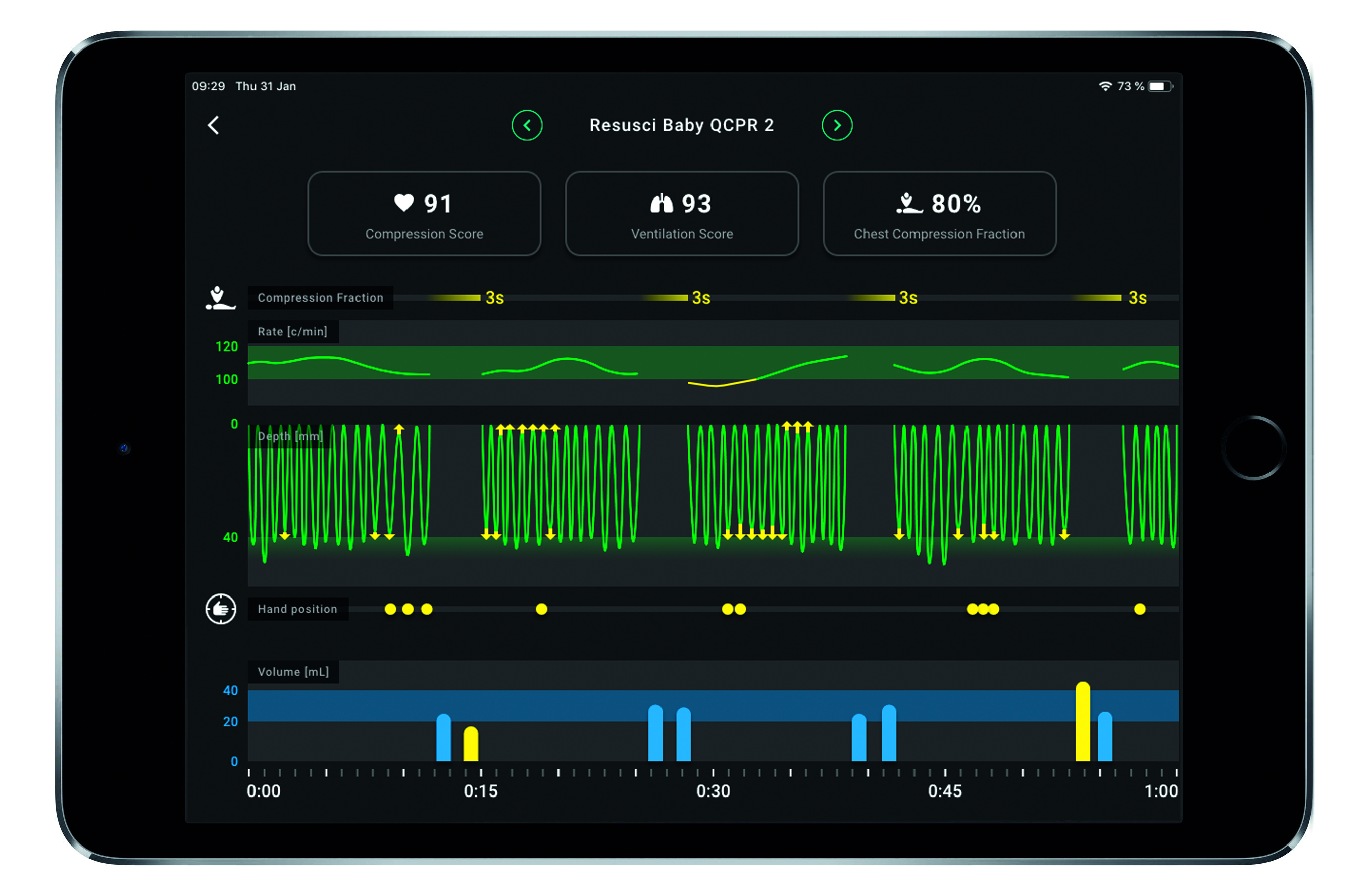 Immediately debrief with a scrollable timeline and click to drill down into your scores to get additional data and insights.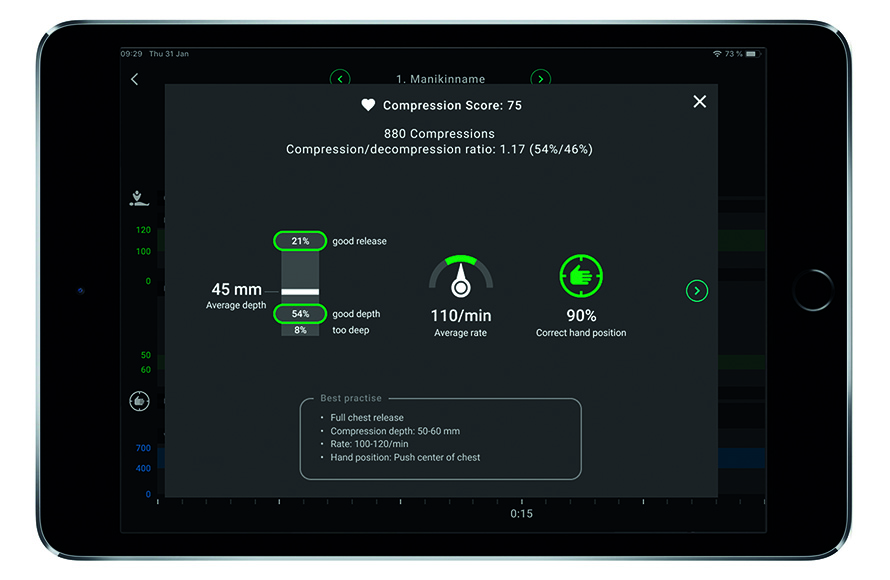 Use detailed metrics to review chest compression performance.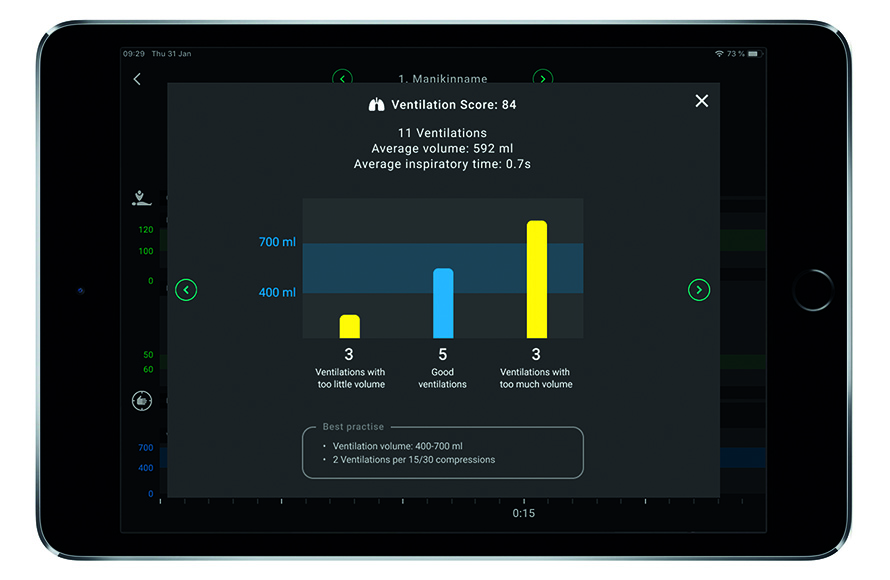 Review ventilation metrics measured to the milliliter.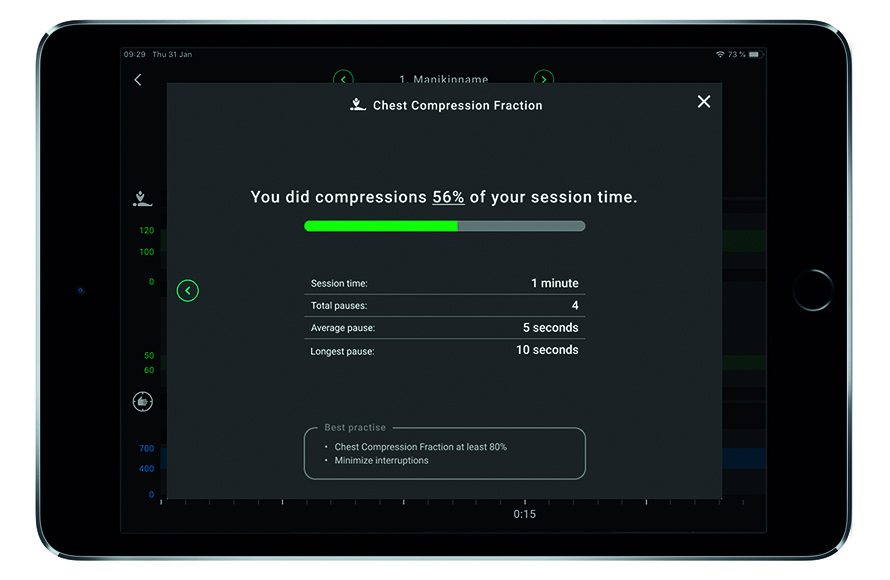 Get detailed insights on chest compression fraction, the most important parameter for high-performance CPR.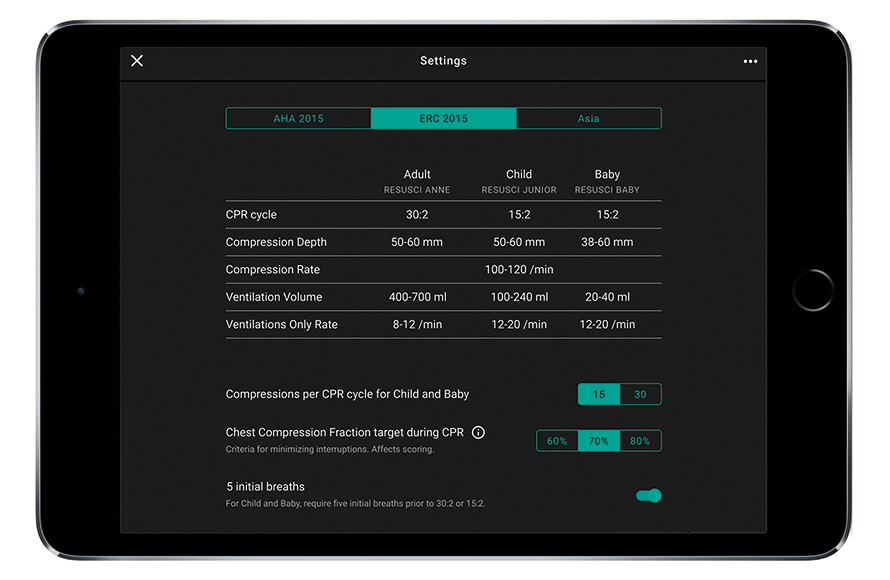 Select guidelines and customize individual feedback parameters.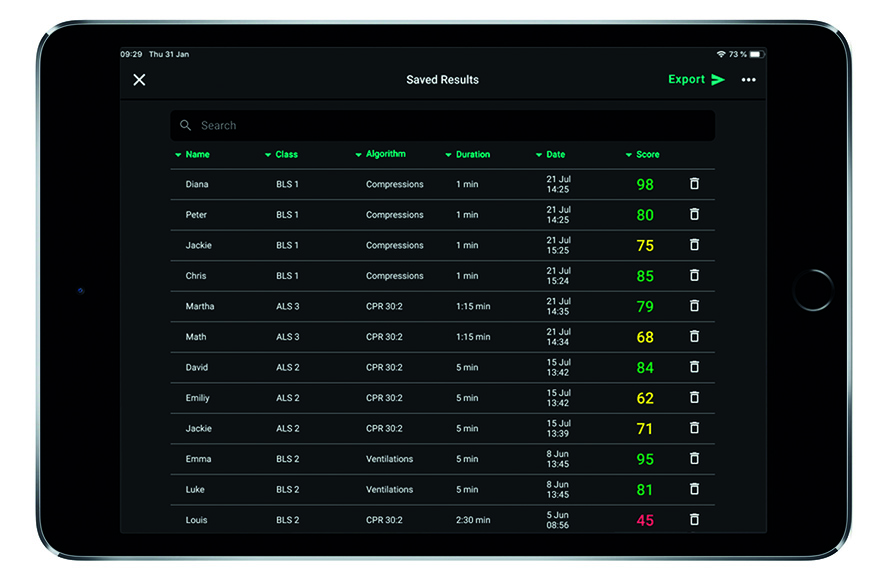 Access saved results and reports, including saved CPR timelines and session information, plus export the sessions to view outside of the app.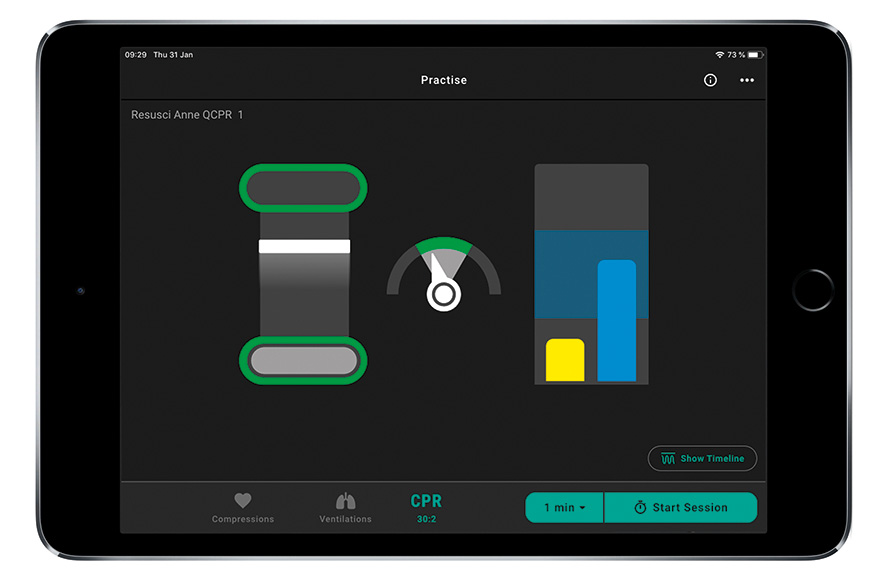 Experience precise real-time feedback on each compression and ventilation.
Related products
One Family. One Platform.
Resusci Anne QCPR is in the same product family as Resusci Junior QCPR and Resusci Baby QCPR. All three utilize the same wireless technology and work with the same feedback devices. Learn one Resusci QCPR manikin and know them all.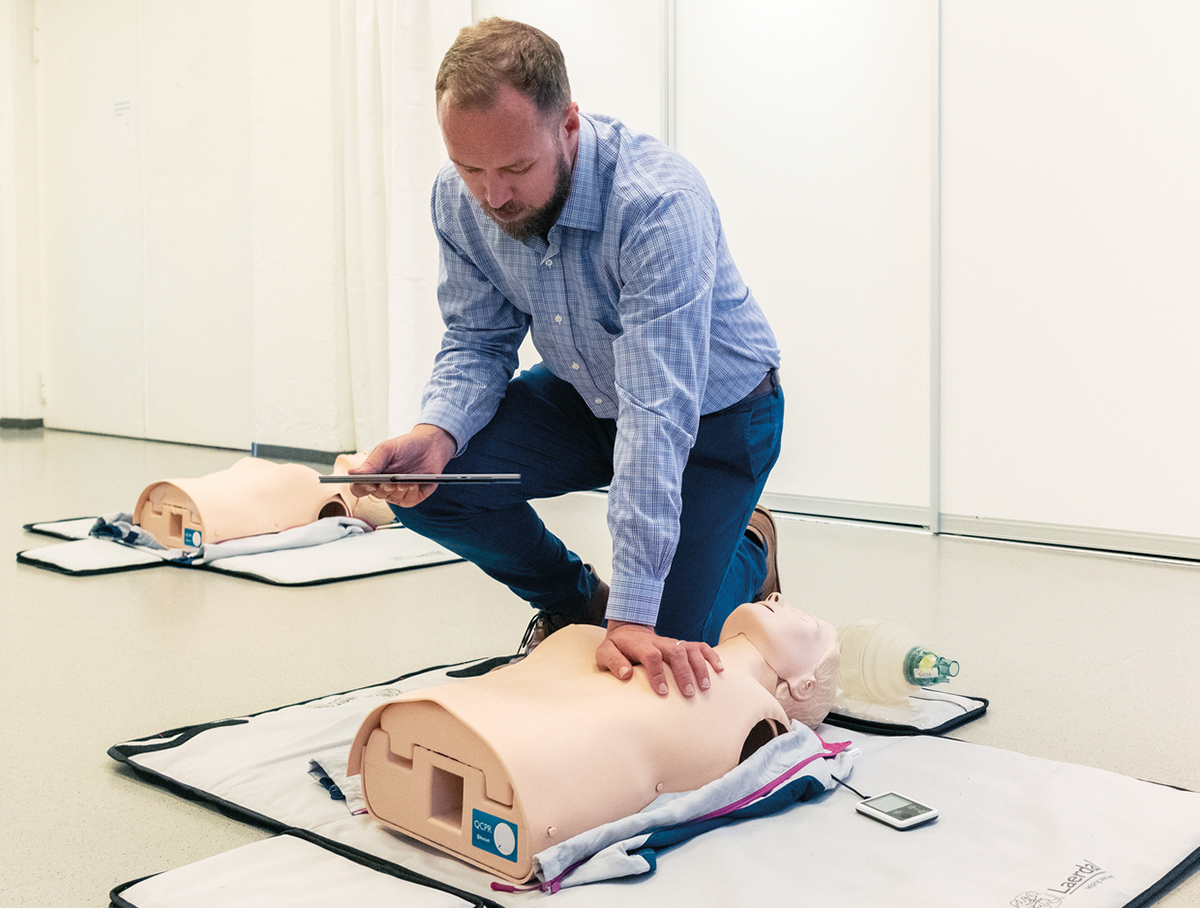 Upgrade Your Previous Generation Resusci Anne
Give your 2013 to 2018 Resusci Anne a tech-refresh with new electronics for app-compatibility, a rechargeable battery for increased efficiency, and more.