Curriculum Integration Guide
Modular Skills Trainer
Nursing education guide designed for Faculty for best practices on integrating skills practice with the Modular Skills Trainer into your nursing program
Download the Modular Skills Trainer Faculty Guide for Curriculum Integration
What is the Modular Skills Trainer Curriculum Integration Guide?
The Curriculum Integration Guide provides Faculty with strategies for using the Modular Skills Trainer for skills practice in programs across all types of nursing education. The guide provides ideas on how to integrate the Modular Skills Trainer into existing curricula and enhance current teaching strategies.
The Curriculum Integration Guide is authored by the National League for Nursing in partnership with Laerdal Medical and is based on feedback from faculty members who provide instruction in a wide array of classroom, clinical, lab, and simulation settings.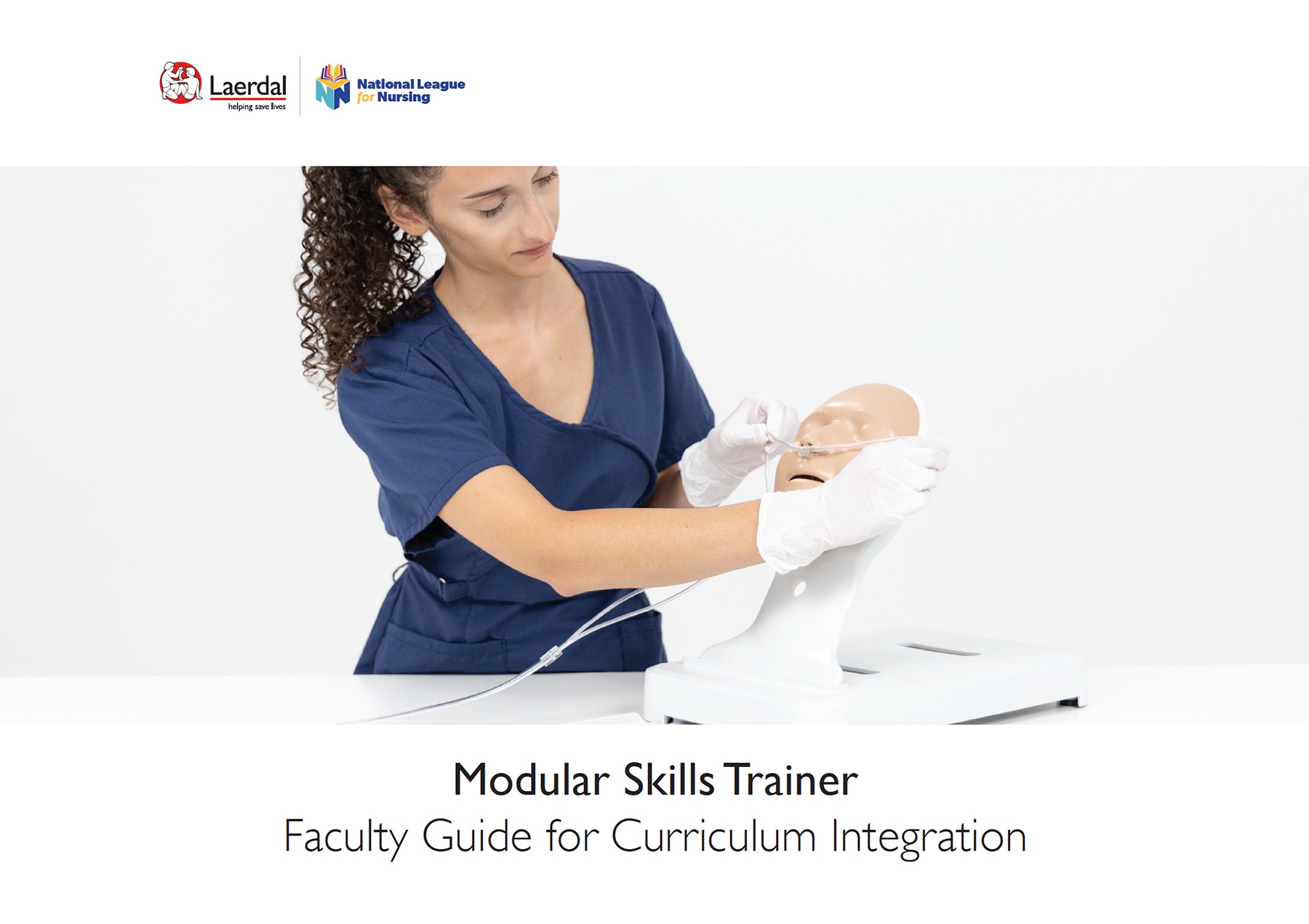 Take your nursing program's training further with the Modular Skills Trainer and Free Curriculum Integration Guide designed for Faculty.