Laerdal Compact Suction Unit® 4 (LCSU® 4)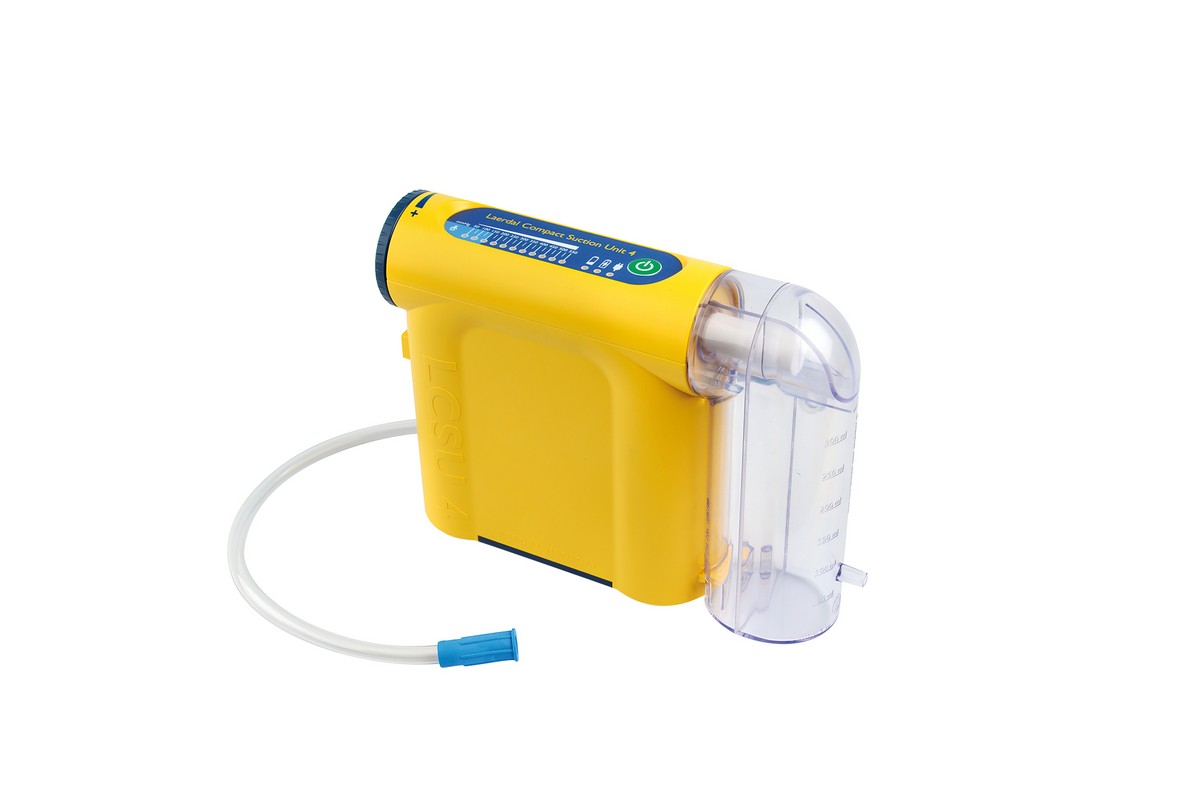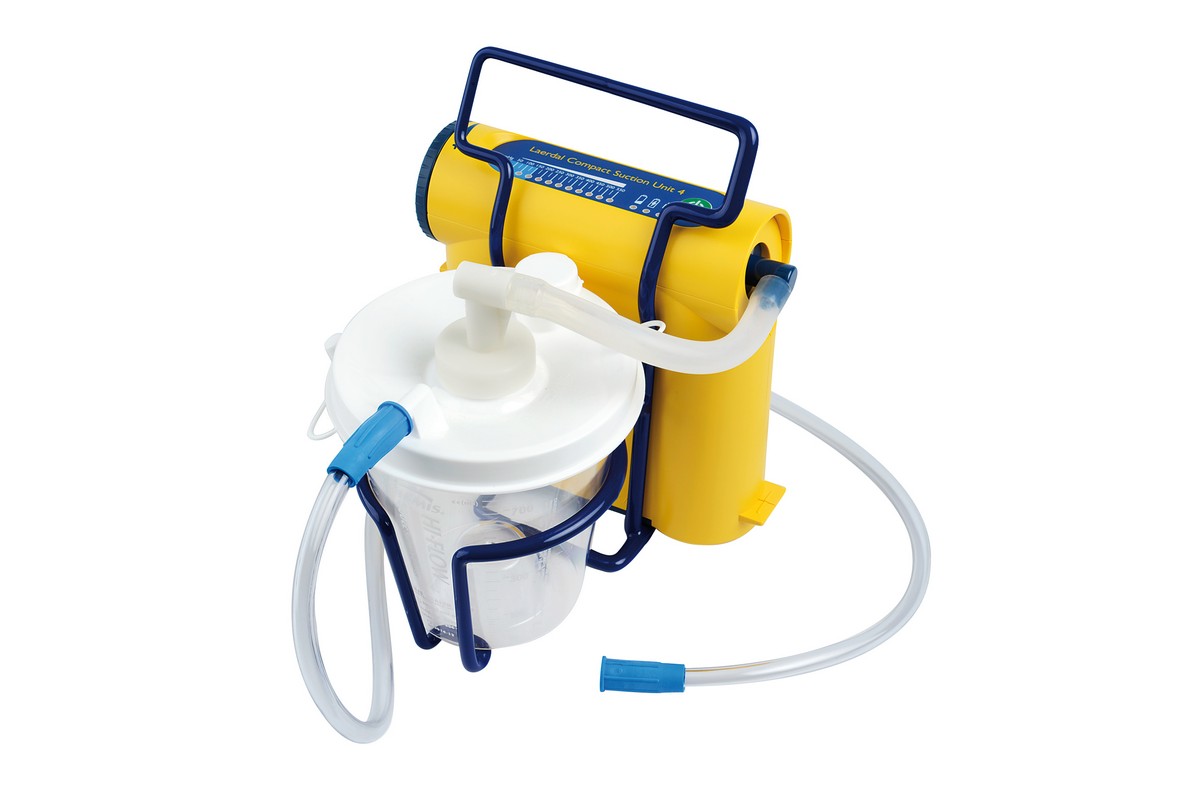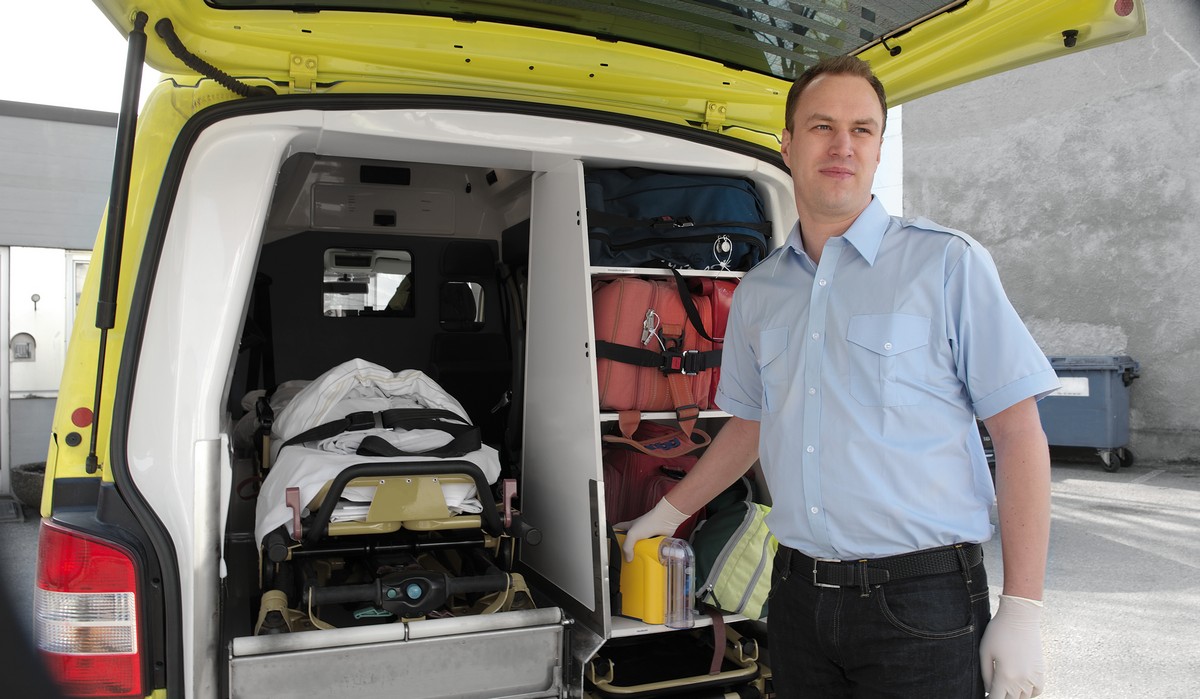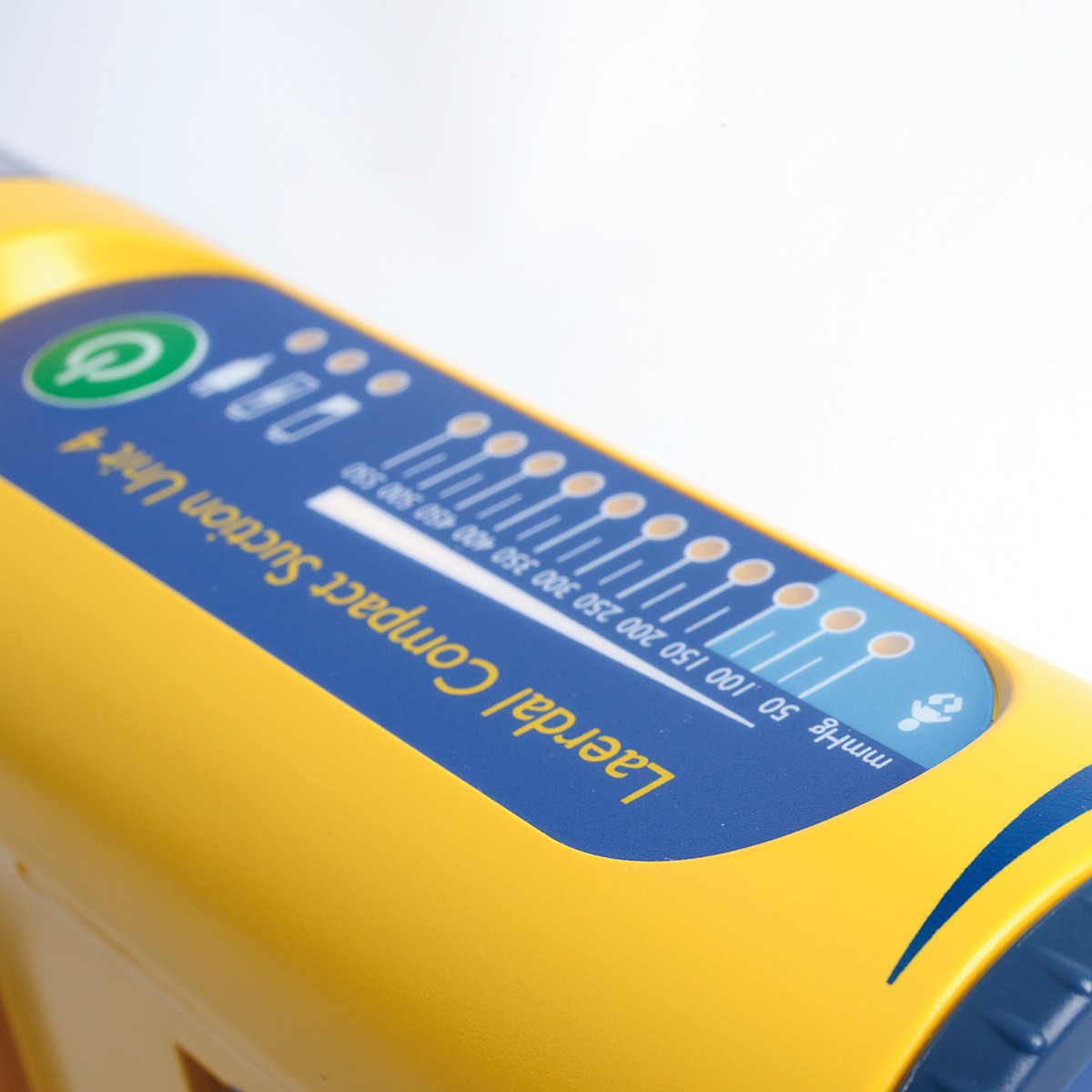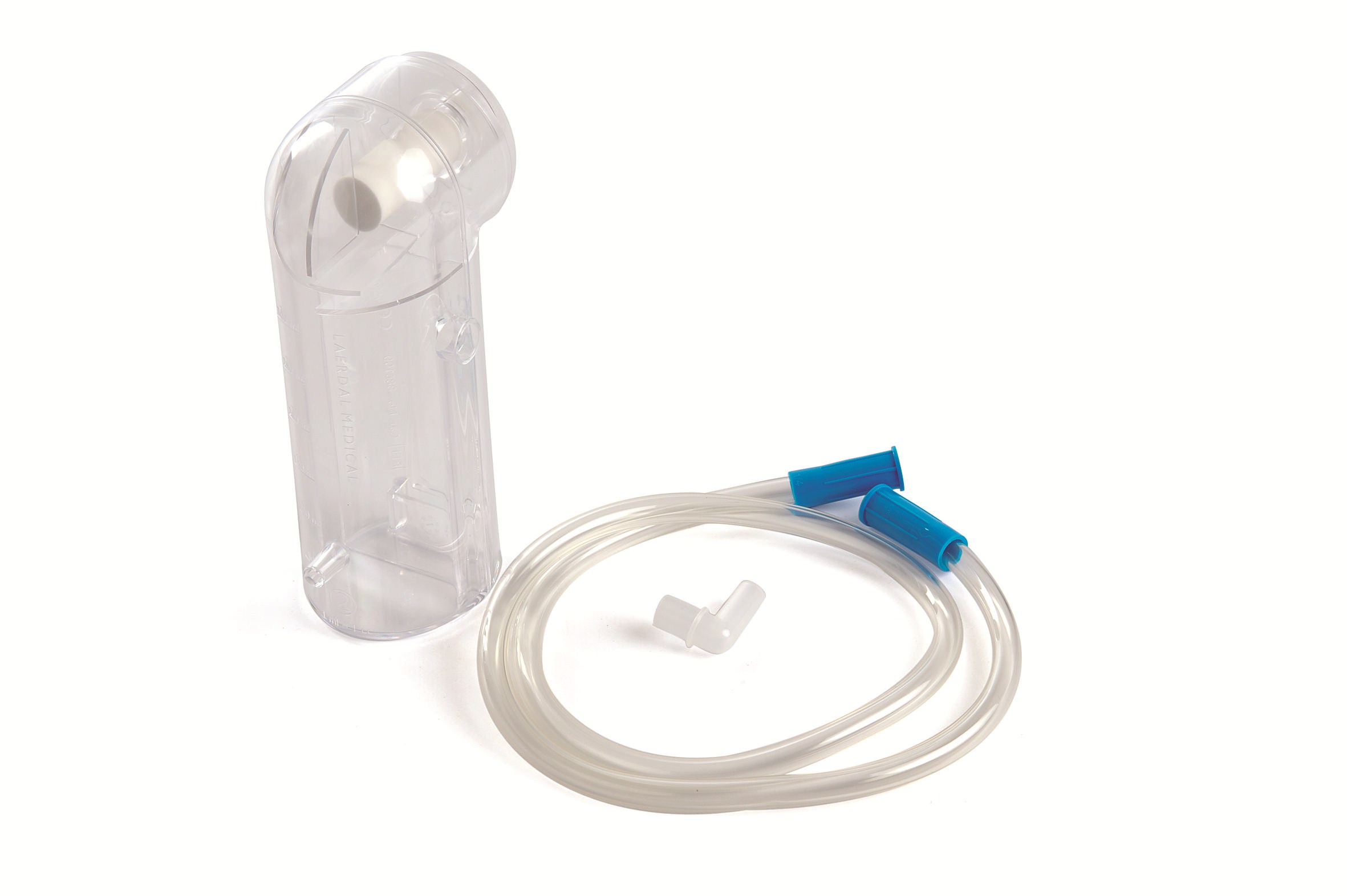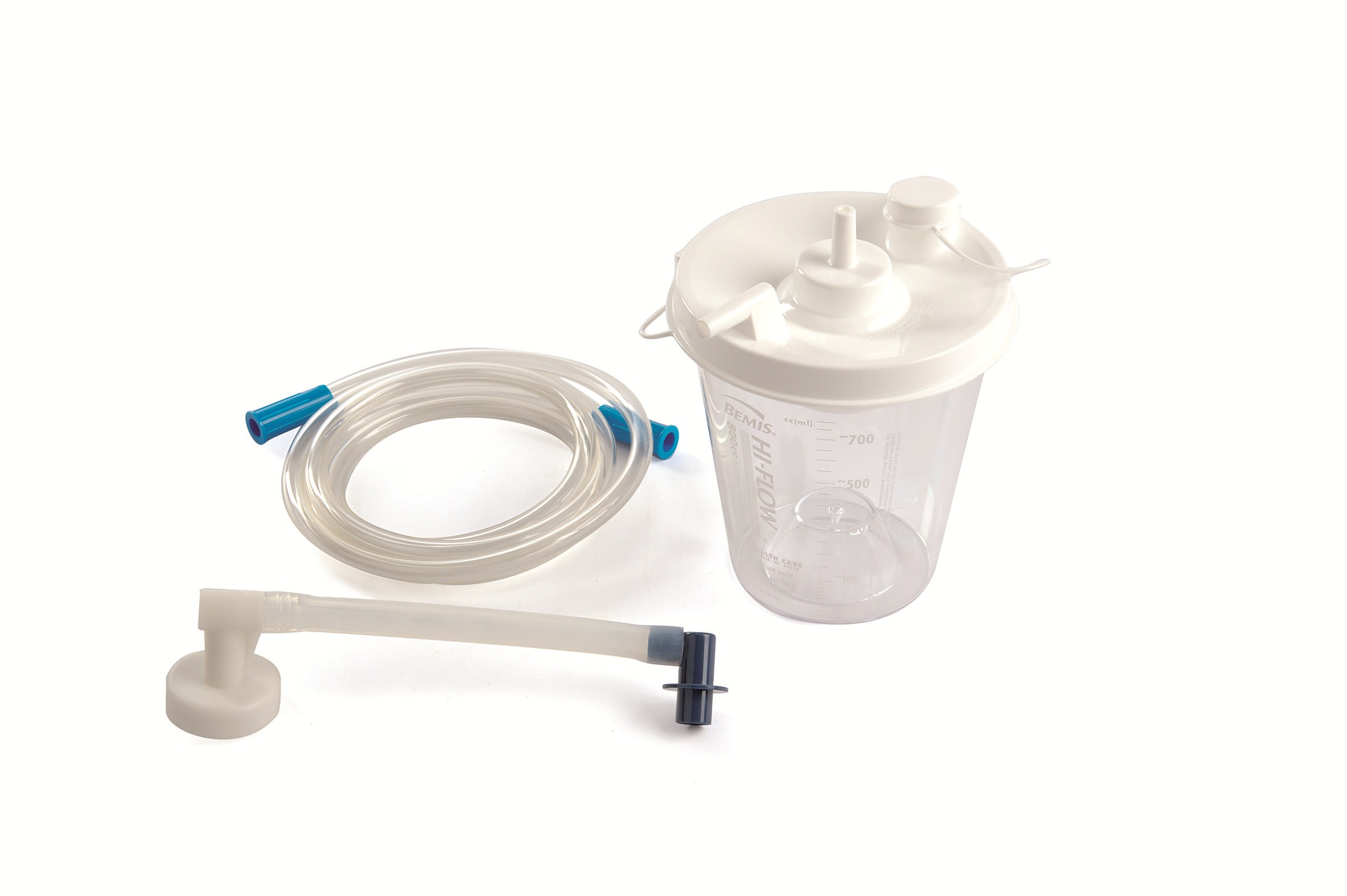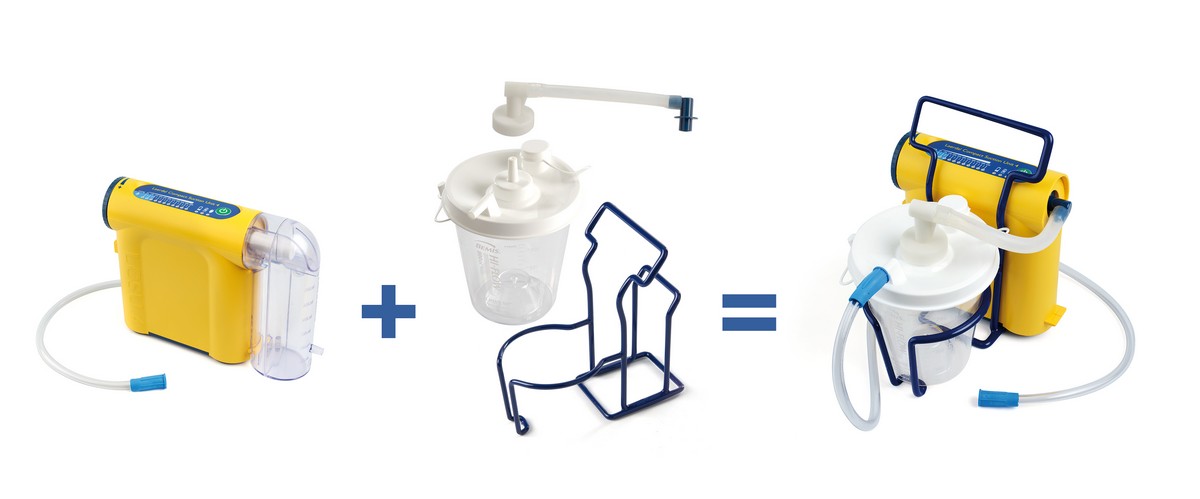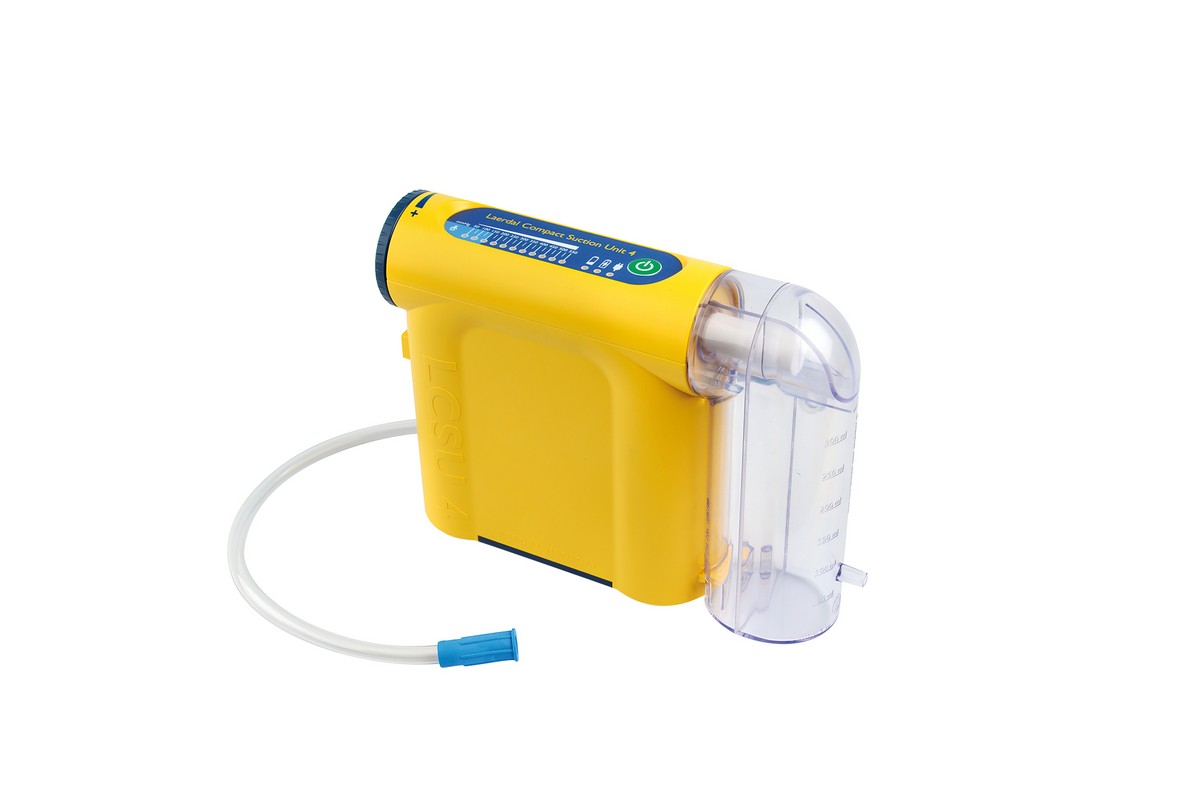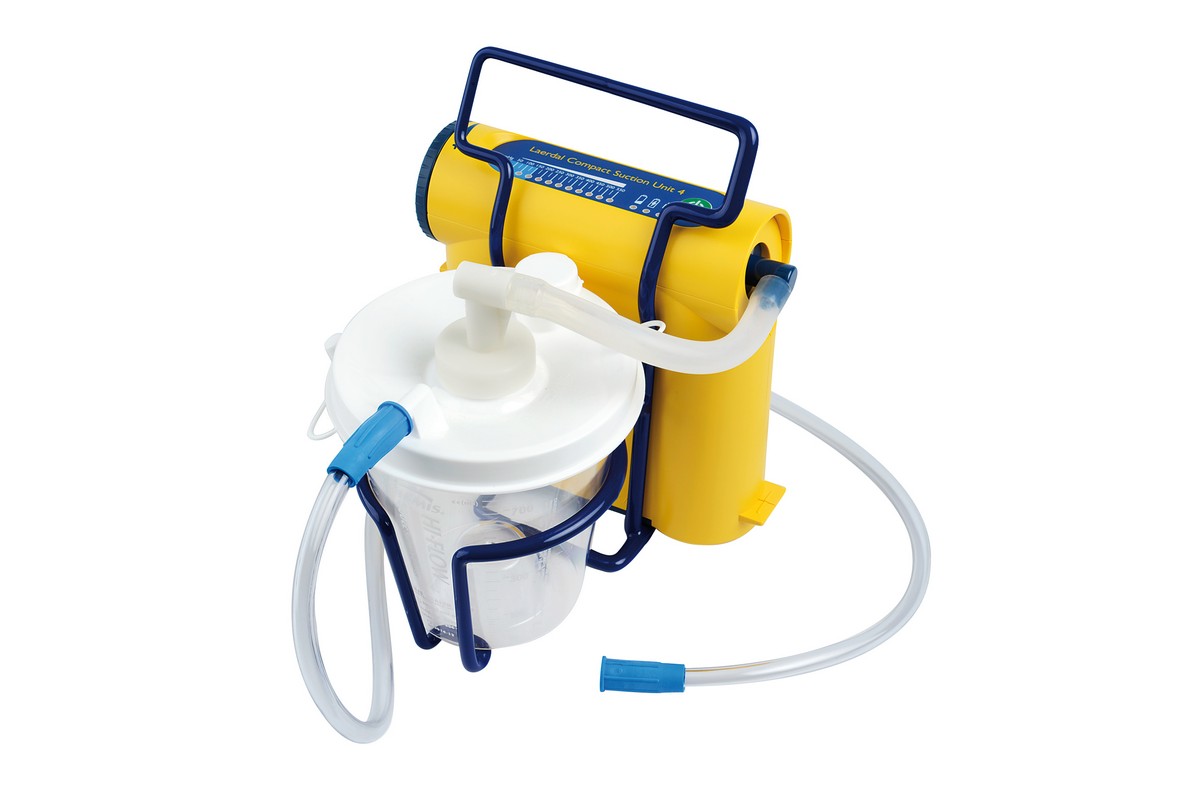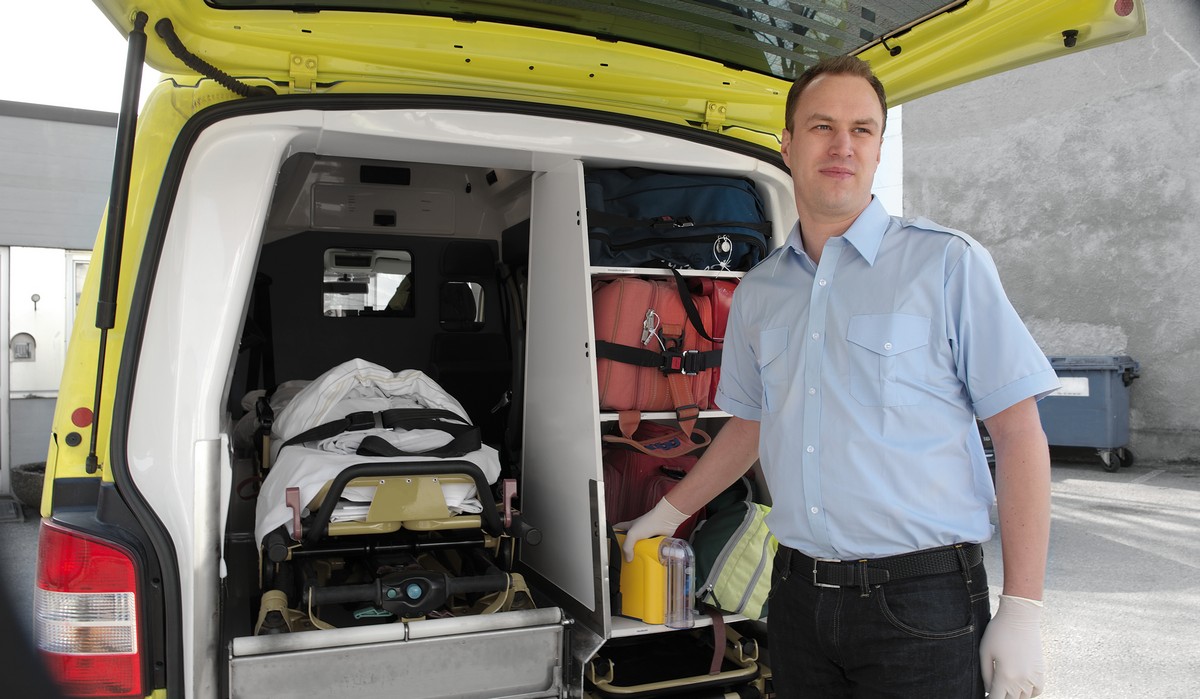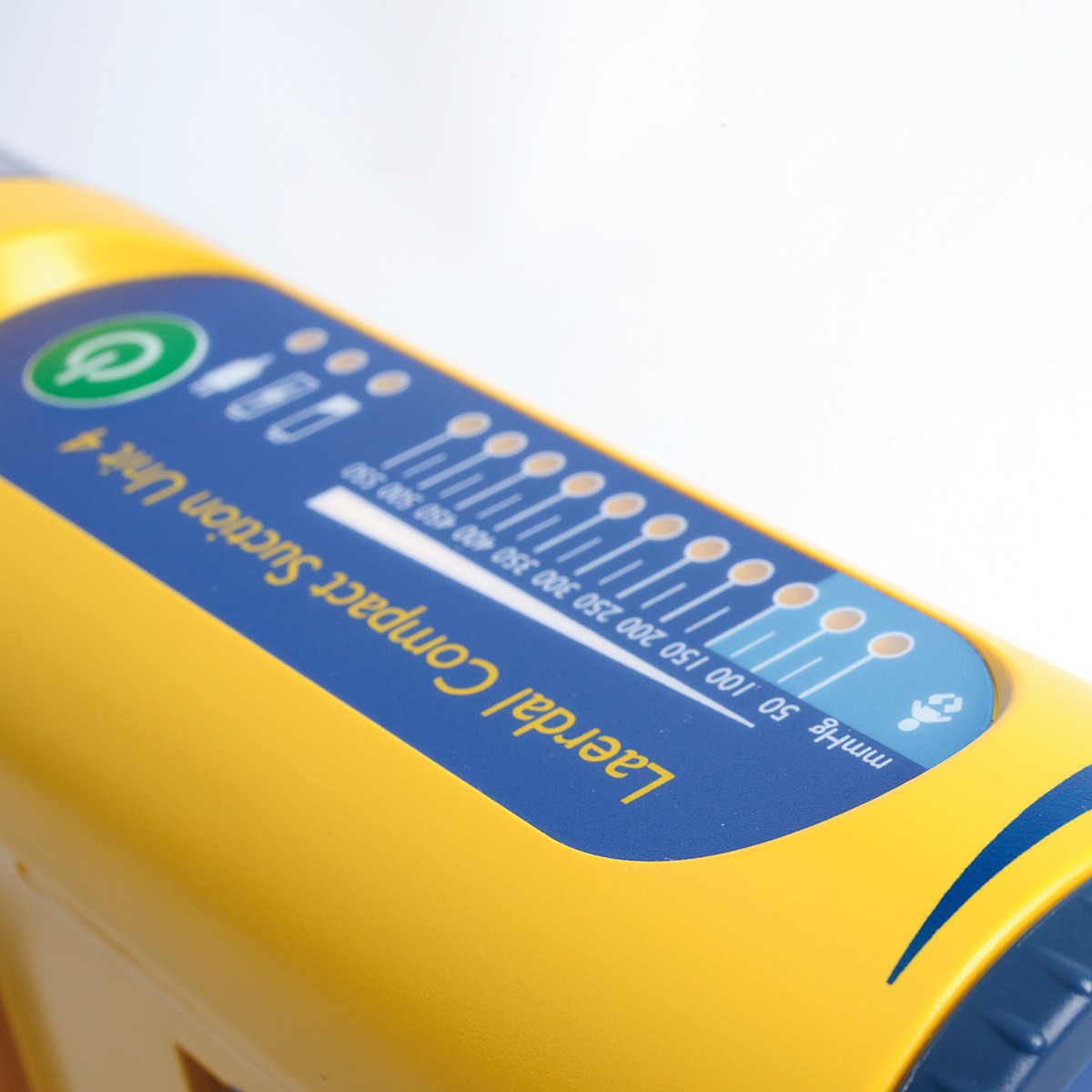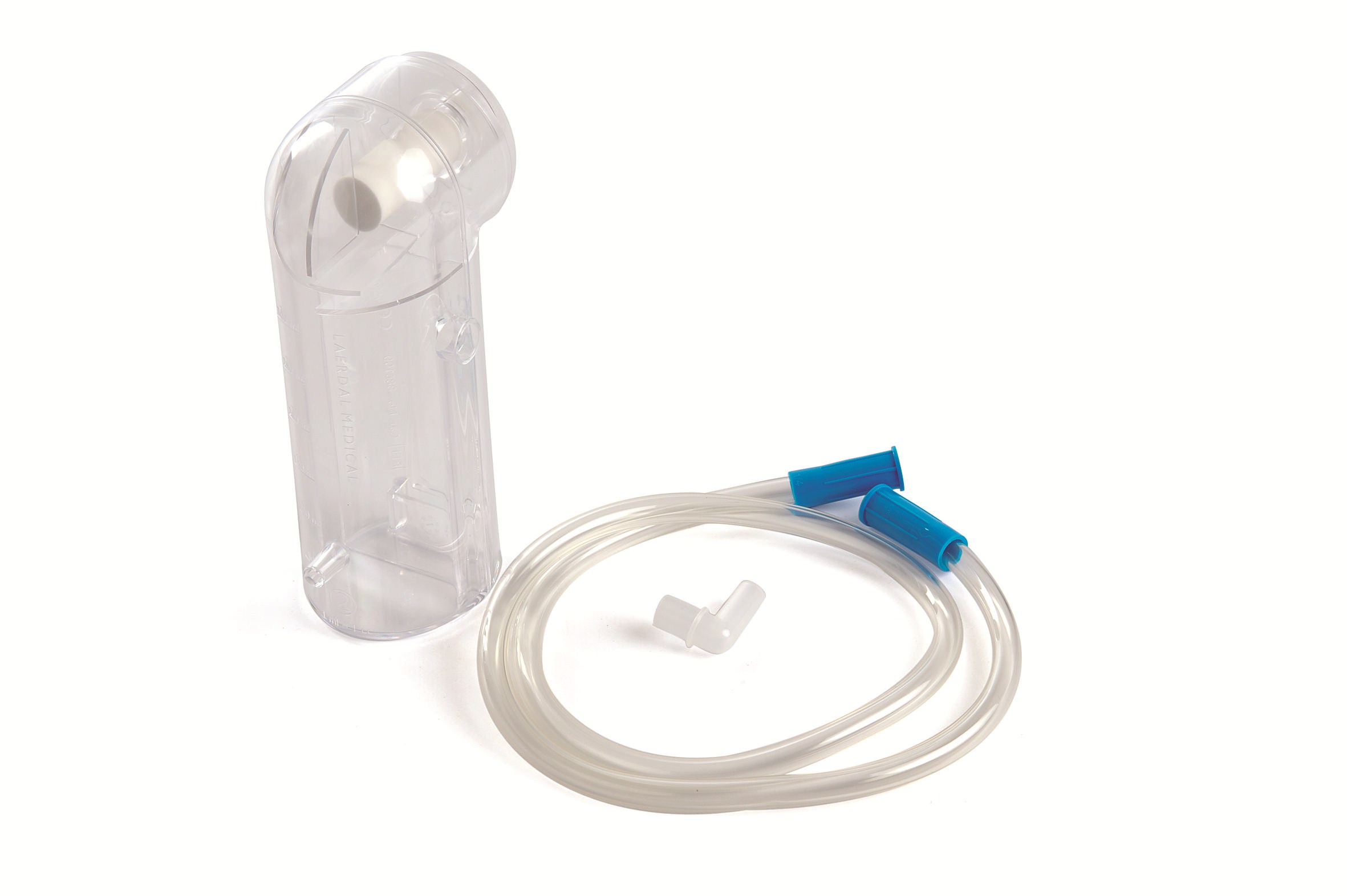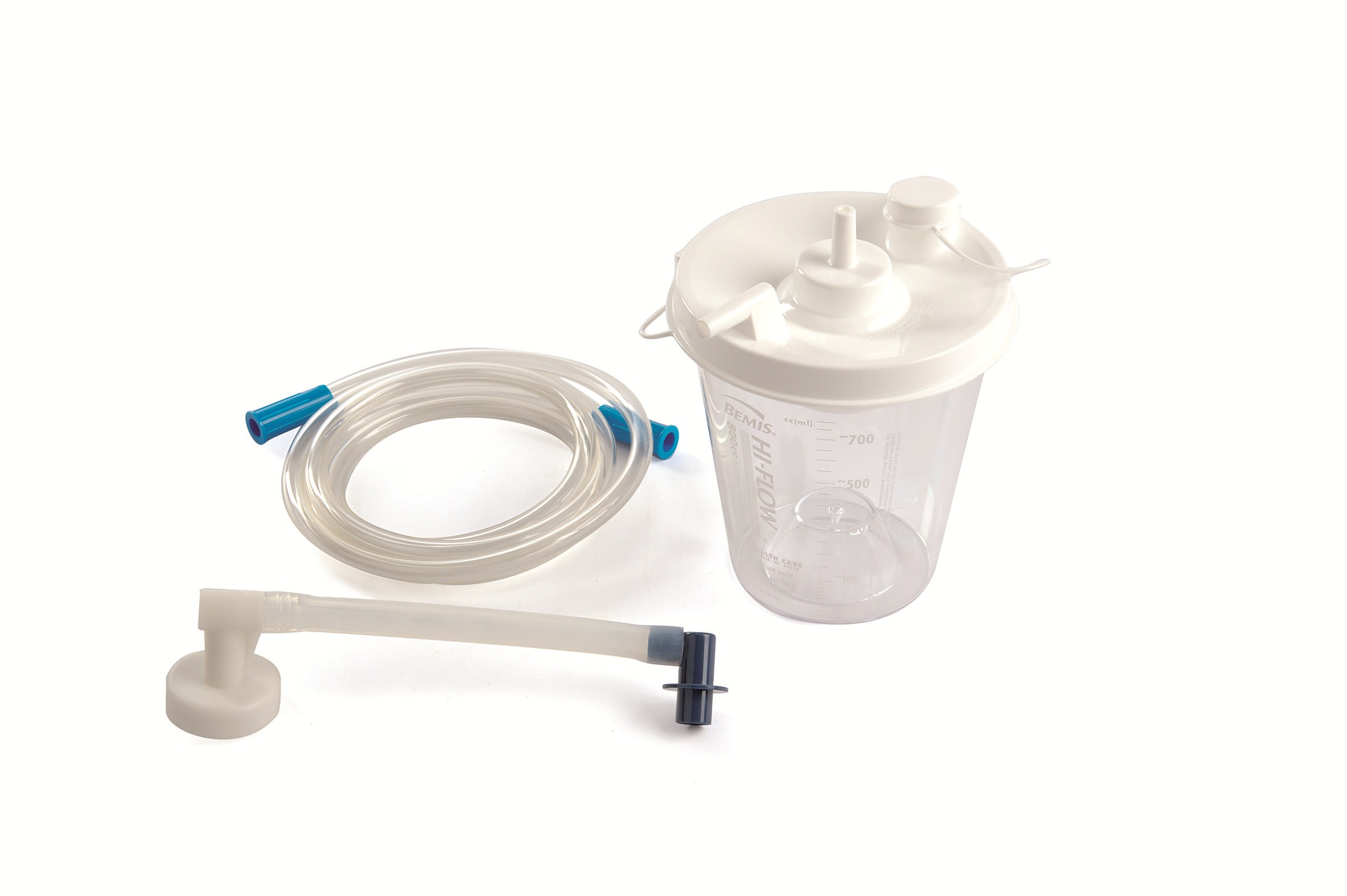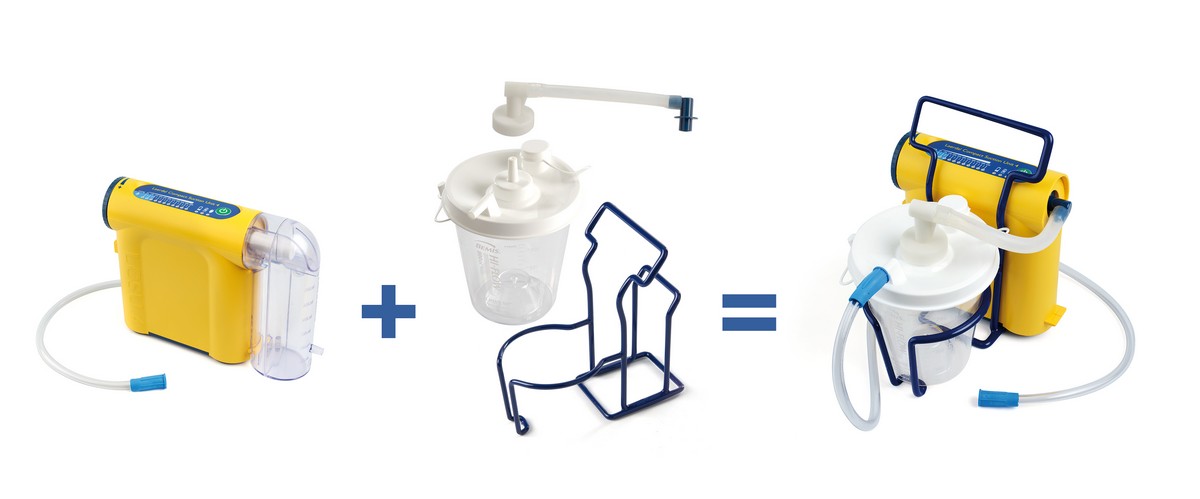 Laerdal's LCSU® 4 suction unit combines rugged design with lightweight portability, an essential tool for every first responder.
Watch LCSU 4 in Action
Small & Lightweight
| | |
| --- | --- |
| 300 ml - 3.3 lbs | 800 ml - 4.3 lbs |
| | |
Unique Click-in-Place Canister
No vacuum tube between the canister and the suction pump is necessary - just click-in-place and go. A clean and efficient solution, a used canister canbe replaced quickly with a new one when suctioning is completed. The canister is sealed, with an internal filter. The filter automatically stops suction/flow when the canister is full or the filter becomes saturated if the unit tips onto its side during use. Once wet the filter forms a gel which prevents ingress of fluid into the pump.
800 ml Canister
When extra suction volum is needed, an alternative LCSU 4 version is available. This version has a 800ml Canister supported by a Wire Stand bracket. The Canister is disposable, it can not be cleaned. The Canister has an internal filter in the lid and mecanical shutoff valve that protects against contamination and overflow. To increase filtration efficiency the Vacuum Tube may be replaced with a High Efficiency Filter Kit. The Kit is used in situations where there is a high risk of cross-contamination.
Easy to change Canister capacity
Each version can easily be converted to the other canister option by ordering additional parts.
Convert to 800 ml Canister - Purchase "800 ml Disposable Canister w/tubing" (Cat. No 886102) and Wire Stand (Cat. No 886108)
Convert to 300 ml Canister - Purchase "300 ml Disposable Canister w/tubing" (Cat. No 886100)
CE marked - This product is in compliance with the essential requirements of Council Directive 93/42/EEC Medical Device Directive, as amended by Council Directive 2007/47/EC, class IIa
Features
One-hand-grip design
Small and lightweight
Click-in-place 300 ml canister, no vacuum tube needed
800 ml canister option when extra volume is needed
Disposable canister systems
Easy to convert between 300 and 800 ml canister version
Internal integrated filter systems for all canisters
High efficiency filter kit (for 800 ml solution)
HEPA rated bacterial filter
Latex free
Big vacuum regulator dial, with "clicking sound"
LED display for use day or night
Battery level indicator
Children vacuum range area (marked in blue) on the control panel
Arrows pointing the vacuum directions
Wire Stand for stability (for both versions)
High density carry bags
No-tools-necessary field changeable battery
Rechargeable Battery, NiMH 12 volt 1.6 Ah.
Battery run time: Approximately 45 minutes (free flow)
AC/DC Adapter Charger (100-240 V)
External Battery Charger
12V DC Power-cord for connection to vehicle connection
2 year limited warranty (excluding the canisters, tubing systems and battery. Battery = 90 days)
Multi languange Directions for Use (19 languages)
Performance
High flow / High vacuum
Air Flow @ Vacuum Inlet: 30 LPM (free flow) typical
Vacuum - Max.: 550+ mmHg (73.3 kPA)
Vacuum - Range: 50 - 550+ mmHg (6.7 - 73.3 kPa)
Dimentions
300 ml canister version: 18.5 cm x 26.2 cm x 8.12 cm (7.3" x 10.3" x 3.2")
800 ml canister version: 23.6 cm x 19 cm x 23.6 cm (9.3" x 7.5" x 9.3")