Modular Skills Trainer
Achieve skills mastery from anywhere
16-in-1 portable solution for skills practice
Versatile. Portable. Comprehensive Training
Build competence in sixteen different clinical skills with the redesigned Modular Skills Trainer. Designed to fit the needs of today's nursing schools, students can practice individually or in groups to transition from beginner to skills mastery.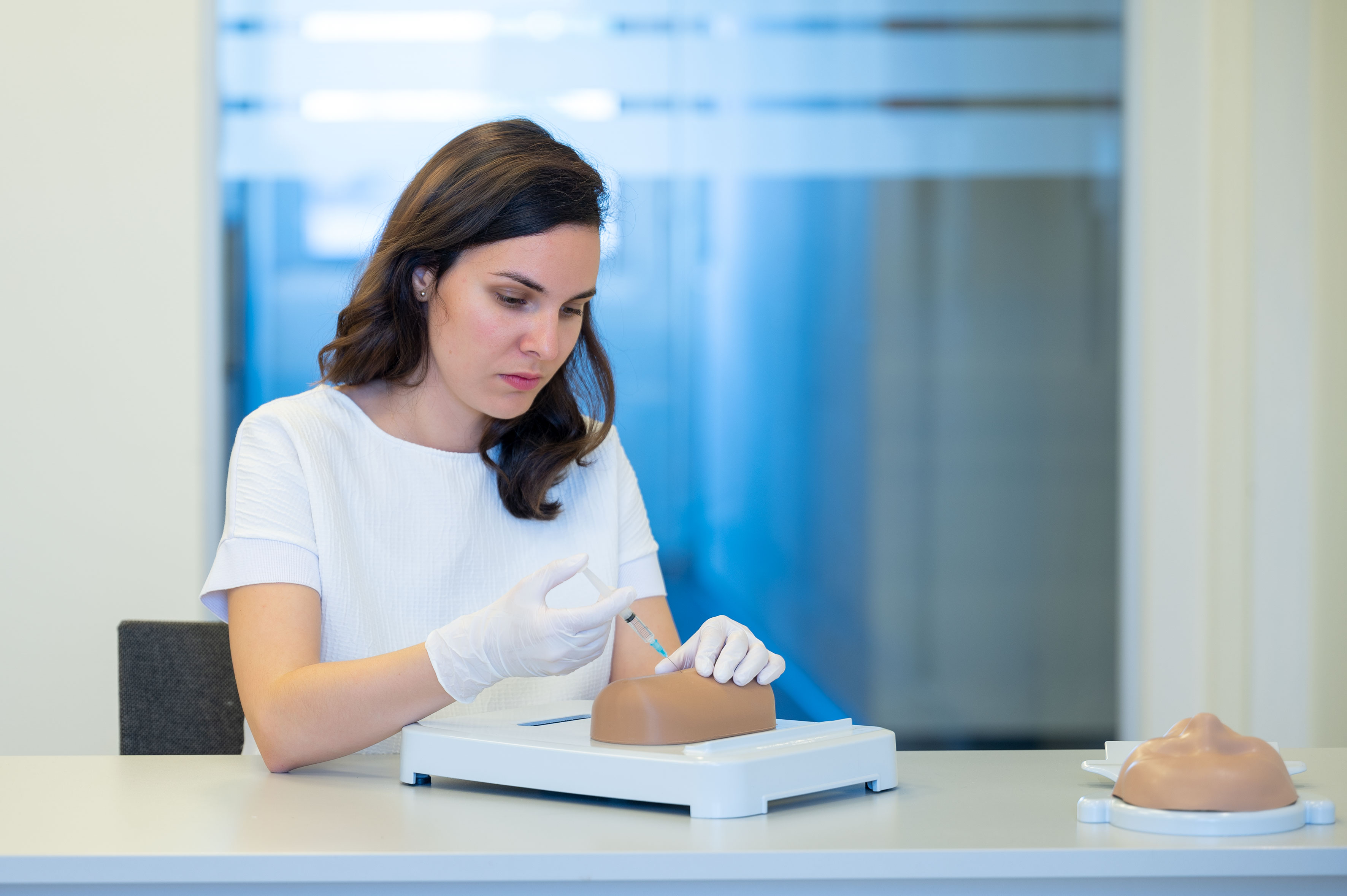 Practical Self-Learning
Independent Skills Practice
Learning development in any setting
Improve or validate skills competency for learners either in the classroom or remotely. Further enhance skills practice by combining the Modular Skills Trainer with SimCapture Enterprise's latest cloud based technology for measurable, learner-driven competence building from anywhere.
Interchangeable accessories for multiple training opportunities
Featuring 16 different clinical skills to train on, the Modular Skills Trainer is designed to fit the needs of today's nursing schools, providing learners with skills they are expected to perform on real patients. The interchangeable accessories come in different skin tones representing diversity in patients. Intuitive configurations ensure ease-of-use and storage for after training.
Practice right away
Requiring no electrical connectivity or additional hardware, this portable trainer is ready for learners to practice as soon as it's received.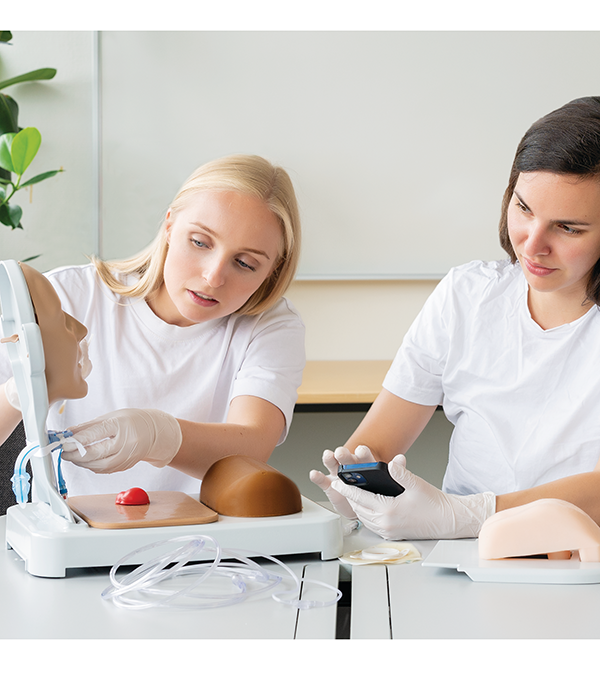 Gain skills competency together
Peer-to-Peer Training
Durable for repeated use
Constructed from lightweight recycled materials, the Modular Skills Trainer offers durability and longevity. The trainer and included accessories are easy-to-clean ensuring endurance through many peer-to-peer practice sessions.
Peer feedback
Observing a classmate allows students to identify recurring themes and pain points in their learning. Sharing specific feedback improves learning outcomes between peers without the need for an instructor to be present.
Practice a wide array of patient care skills:
• Nasogastric Tube Insertion
• Wound Care
• Tracheostomy Care
• Central Line Dressing Change
• Ostomy Care
• Urinary Catheterization & Enema
• Injections
• Intravenous Catheterization & Phlebotomy
• Suppositories (rectal & vaginal)
• Perineal Care
• Oxygen Therapy
• Nasal Swab
• G-tube Care
Add SimCapture Enterprise
A complete competence building solution for faculty and students
Deliver real-world skills training with measurable results by combining Modular Skills Trainer with SimCapture SimCapture Enterprise offers innovative, cloud-based tools designed to optimize learning with peer-to-peer or independent skills practice. Features including video self-recording, customizable content and peer-to-peer evaluations help in reducing the need for remediation while increasing pass rates.
Learn more about SimCapture
Free Modular Skills Trainer Resources
Curriculum Integration Guide
Are you considering implementing the Modular Skills Trainer into your existing curricula? Download this free nursing education guide for best practices and strategies on integrating this product into your nursing program.