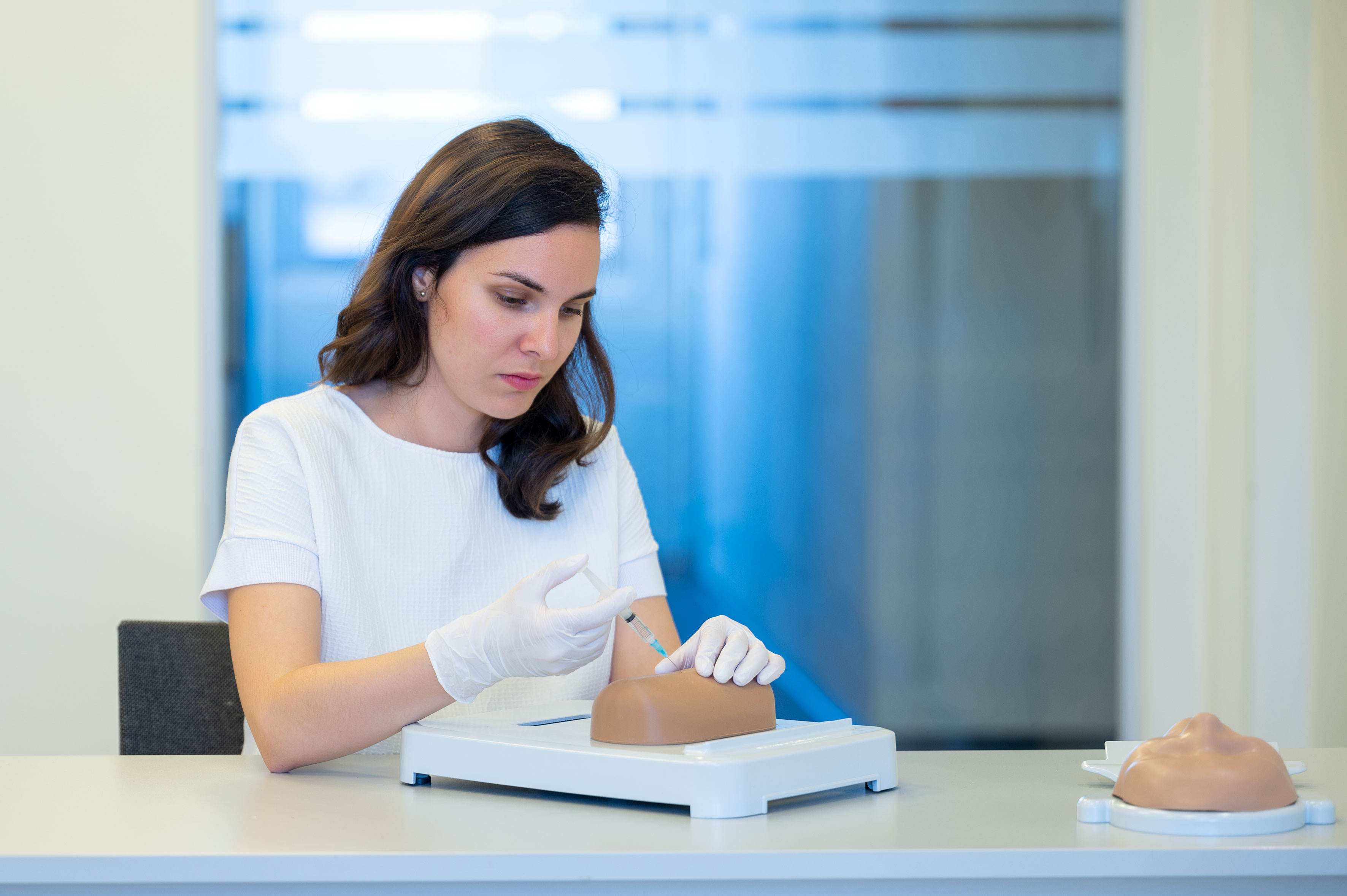 Practical Self-Learning
Independent Skills Practice
Learning development in any setting
Improve or validate skills competency for learners in remote, classroom, or blended learning settings by using the combined SimCapture for Skills with Modular Skills Trainer solution. Together, digital and modular technologies as part of one practical solution increase flexibility for students to complete measurable, learner-driven skills practice from anywhere.
Interchangeable accessories for multiple training opportunities
Featuring 16 different clinical skills to train on, the Modular Skills Trainer is designed to fit the needs of today's nursing schools, providing learners with skills they are expected to perform on real patients. The interchangeable accessories come in different skin tones representing diversity in patients. Intuitive configurations ensure ease-of-use and storage for after training.
Practice right away
Requiring no electrical connectivity or additional hardware, this portable trainer is ready for learners to practice as soon as it's received.