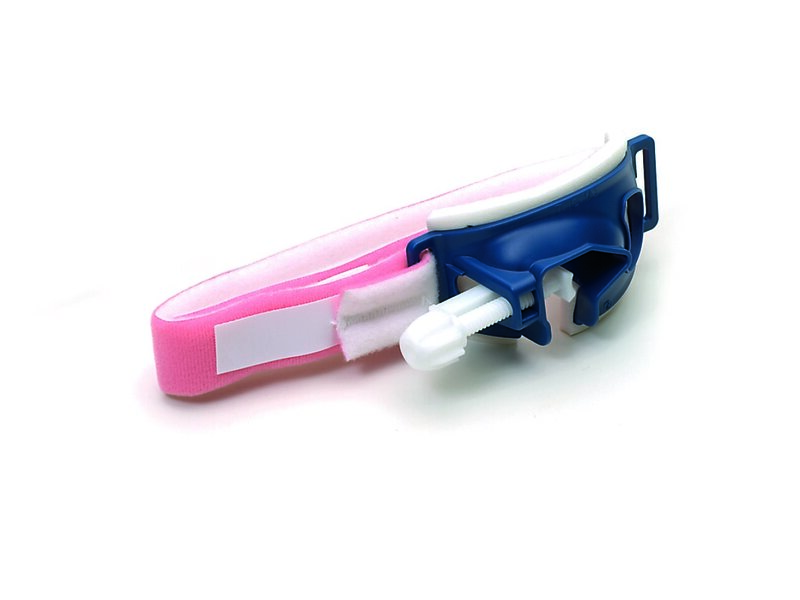 600-20000
Thomas Tube Holder Pedi
Save for later?
Sign in to add this item to your favourites list.
Overview
Designed to secure a range of advanced airway devices, Thomas Tube Holders are easy to apply and provide a reliable hold over tape fastening methods.
** Must be purchased in multiples of 25 **
Accommodates tube sizes
Tracheal tubes 4.3 mm – 15.8 mm (outer diameter) and supraglottic devices size 2-3
Screw to secure
Screw mechanism to secure tube clamp
Large mouthpiece surface area
Accommodates patients with removed dentures or facial trauma
Suction Port
Large opening allow for view of patient's mouth and lip colour
Easy access for suctioning and other oral care needs
Wide Head Strap
Pink strap for quick, easy identification of paediatric tube holder in an emergency.
Hook and loop padded strap provides secure and comfortable fit; even when wet
Pliable Bit Block
Unique construction to prevent the patient from biting or pinching the tube and restricting airflow. Pliable material to protect the teeth and gums.
Other specifications
REACH compliant
Material: PP (mounth piece), EPE (foam), Nylon (strap)
Latex-free
Non sterile
Disposable - for single use of no more than 24 hours
Operating temperature: -18˚C to 43˚C
Storage temperature: -34˚C to 52˚C
CE marked - this product is in compliance with the essential requirements of Council Directive 93/42/EEC as amended by Council Directive 2007/47/EC.
Compatible solutions
Learn more about related products to enhance your experience.