vSim® for Nursing Fundamentals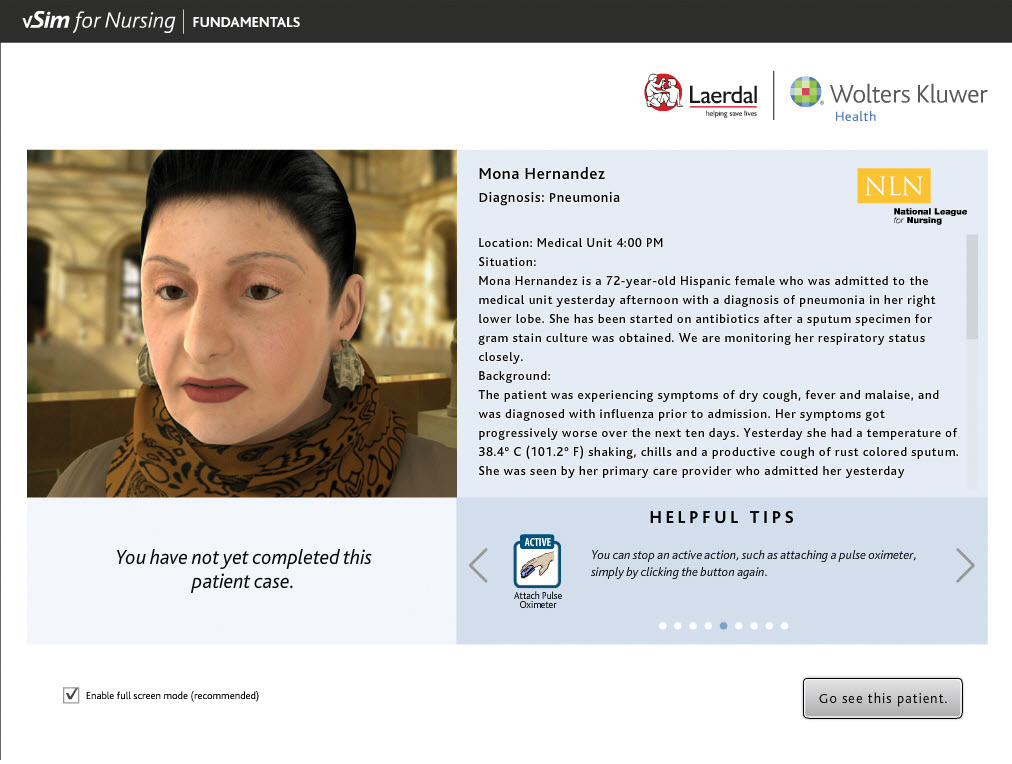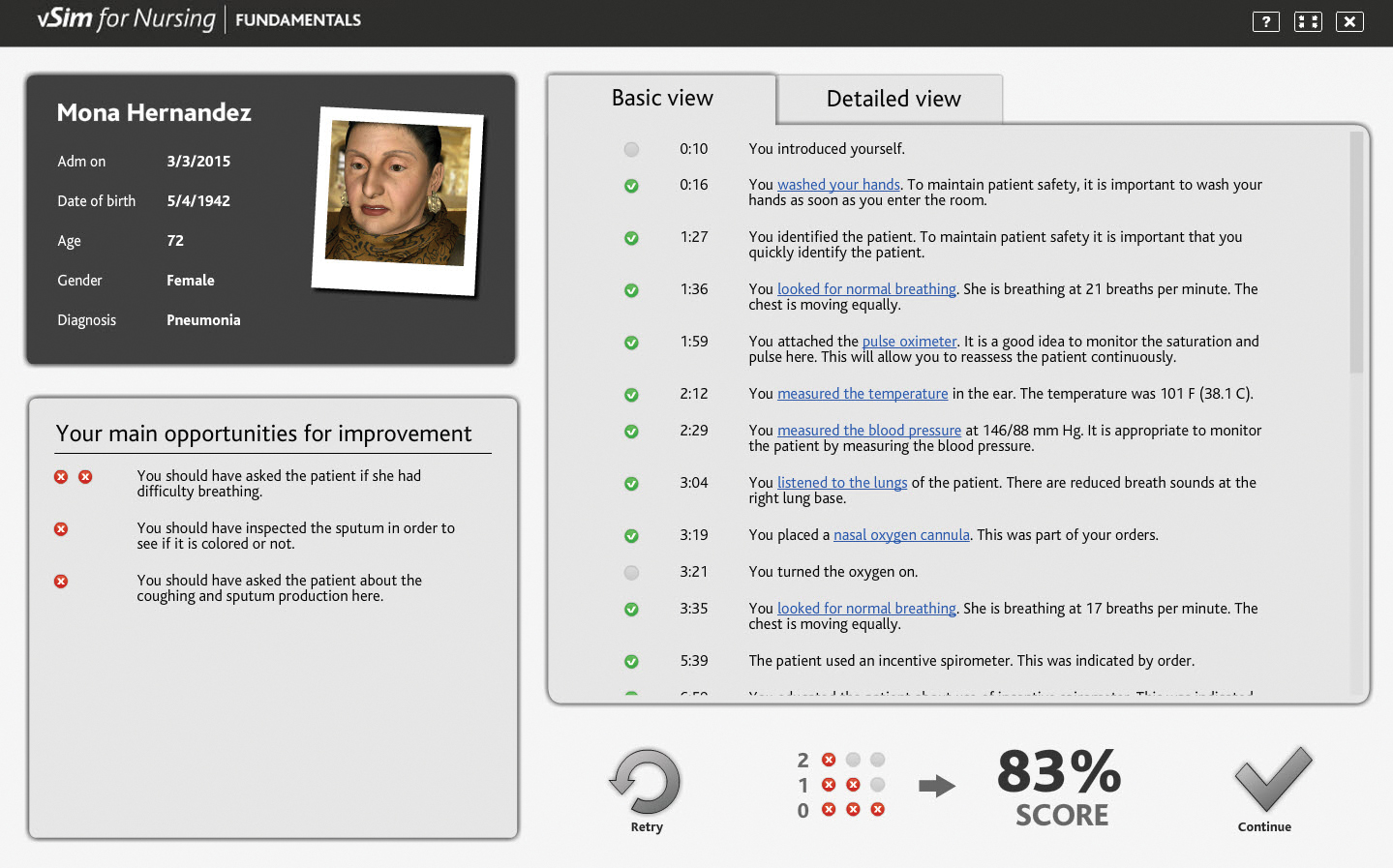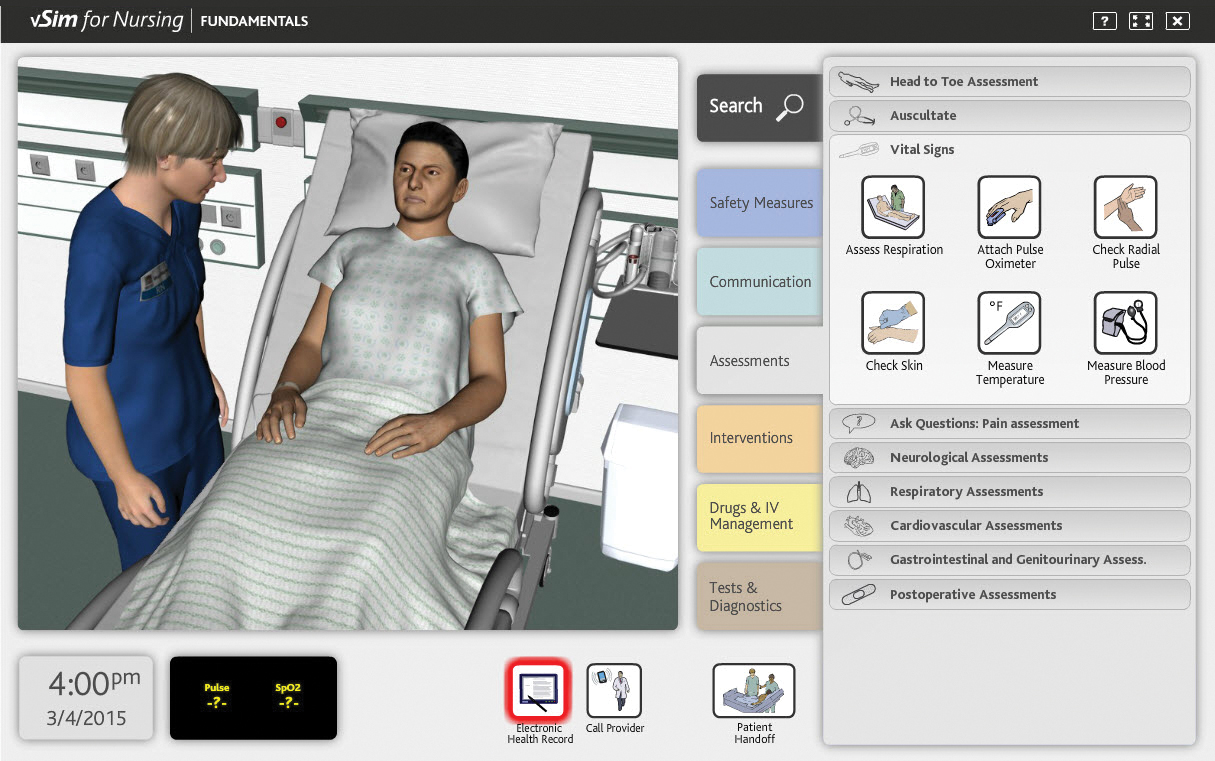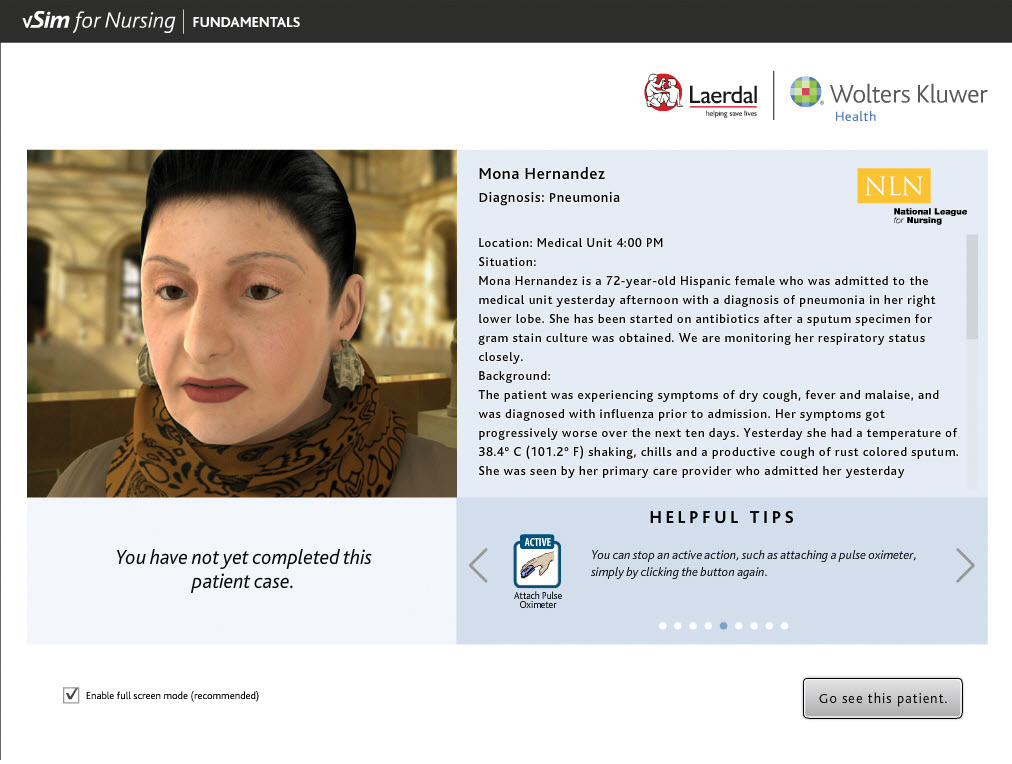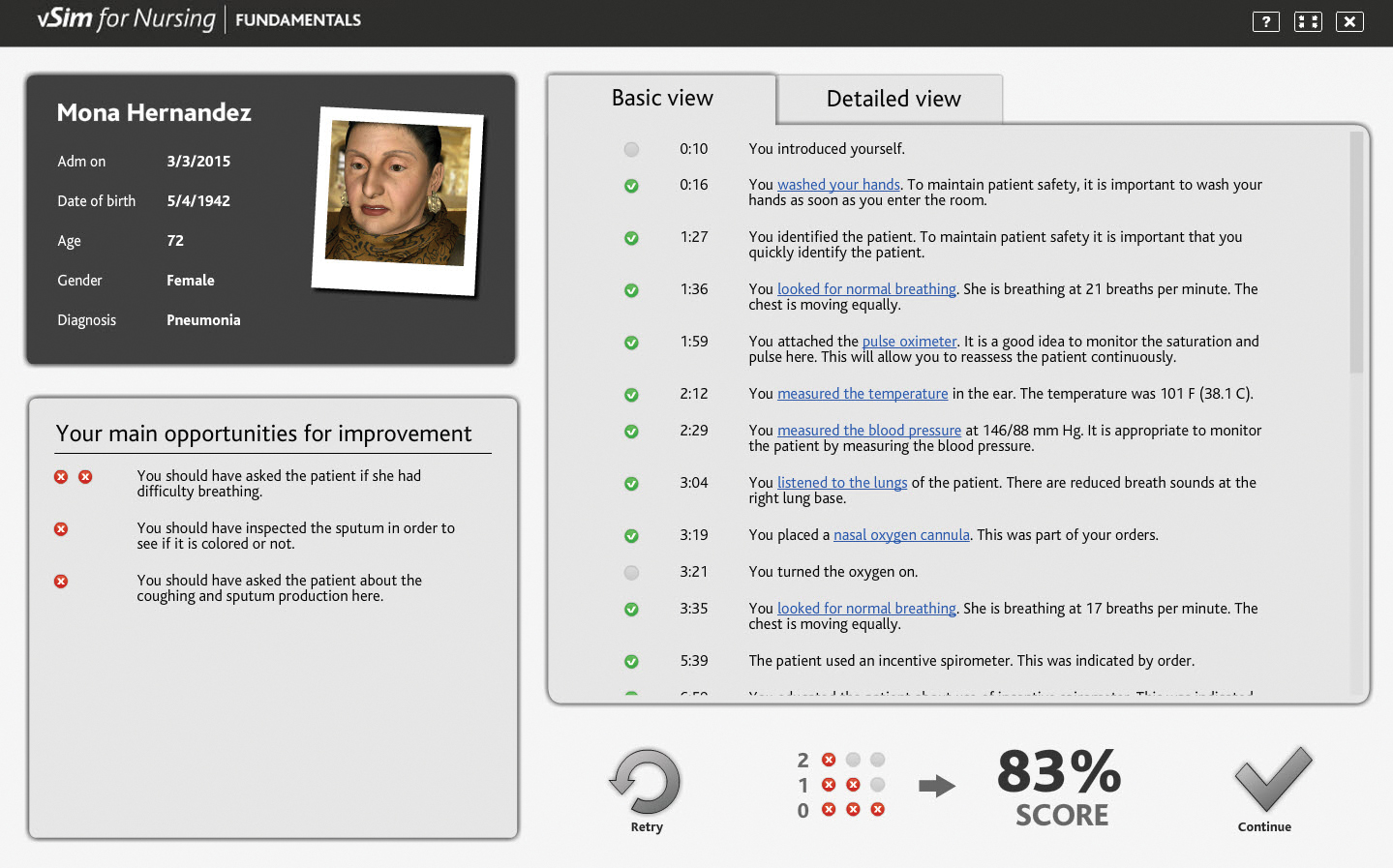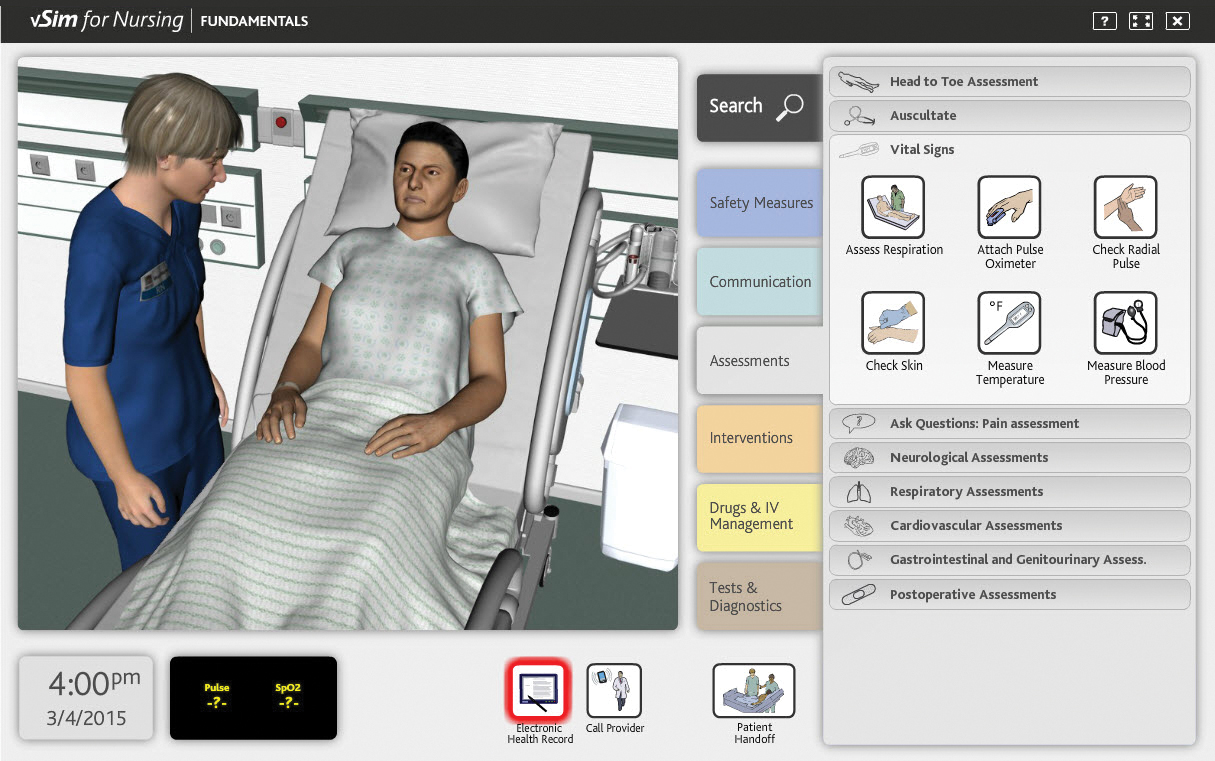 Designed to simulate real nursing scenarios, vSim® for Nursing allows students to interact with patients in a safe, realistic online environment.
Real-World, Evidence-Based Scenarios
Adaptive, interactive virtual simulations with integrated curriculum resources and personalised feedback provide a full simulation learning experience for every student to promote confidence and competence in patient-centered care. The vSim for Nursing | Fundamentals solution includes the following virtual cases, localised in collaboration with local organisations and schools, and based on scenarios authored by the National League for Nursing:
Nutrition
Activity
Asepsis and Infection Control
Skin Integrity: Wound Care
Urinary Elimination: Intermittent Catherisation
Bowl Elimination: Colostomy Care
Oxygenation
Fluids, Electrolytes, and Acid-Base Balance
Pain Management
Safety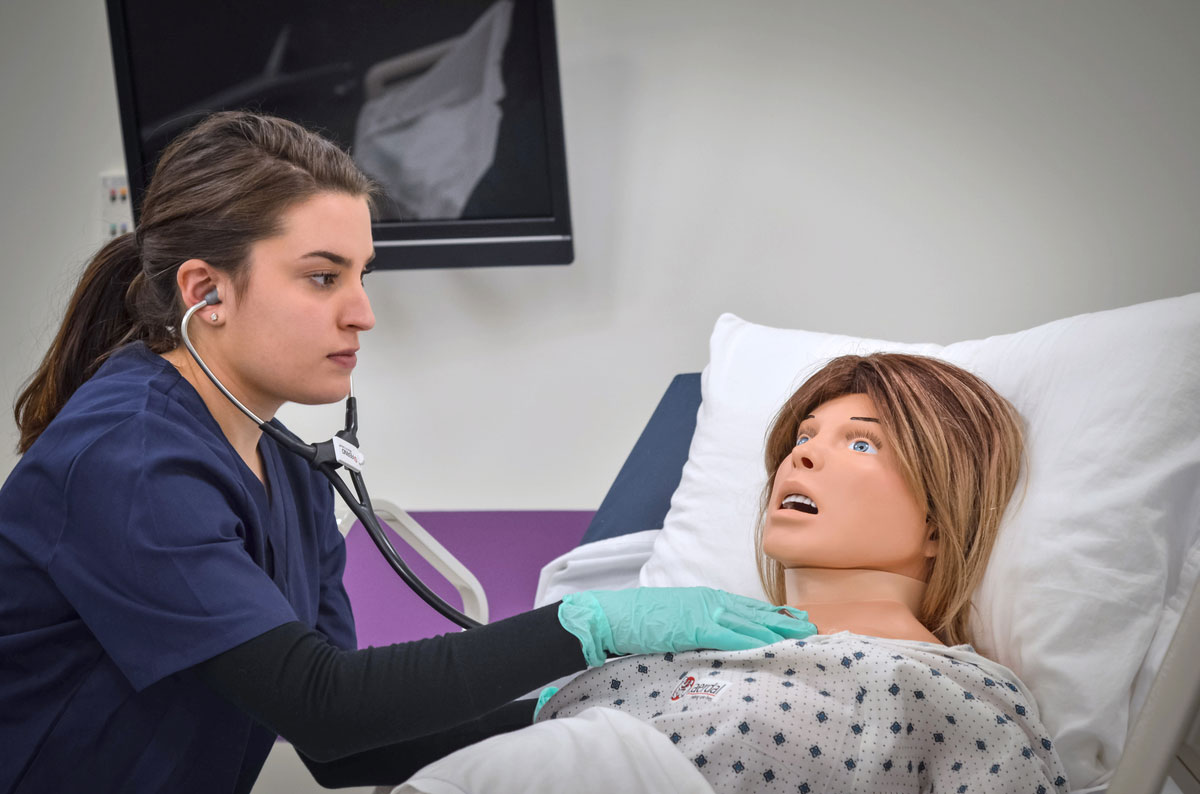 Patient-Centered Care
Nursing students develop clinical reasoning skills by prioritising and implementing actions within several dimensions, including:
Safety Measures – Practice safe procedures
Communication – Interact with the patient through questions that result in text and audio responses.
Assessments – Conduct specific physical assessments
Interventions – Take action with the patient to improve their health status
Drugs and IV Management – Administer medication according to provider orders
Tests and Diagnostics – Perform lab or diagnostic tests to support clinical decisions
Search - Find available interactions to take with the patient
Electronic Health Record - Reference provider orders and patient information to influence decision making
Call Provider - Request additional information during the scenario
Patient Handoff - End the scenario at any time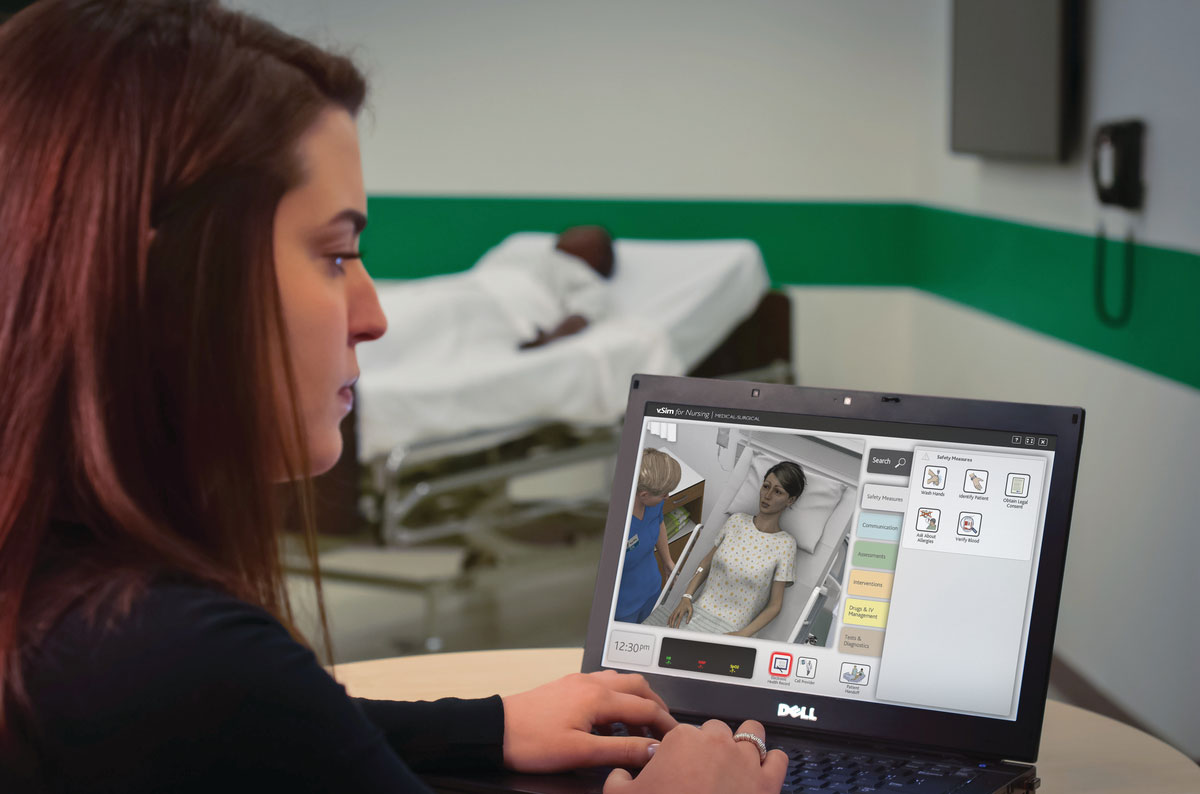 Unique, Personalised Learning
vSim for Nursing allows each student to have a different experience with the patient. By recording interactions throughout the patient care scenario, the personalised feedback log is generated, customised to the user experience, each time students repeat the scenario, they will receive a personal feedback log outlining their clinical reasoning choices.
vSim Score – Immediate feedback calculated based on severity of errors
Main Opportunity for Improvement – Identify key focus areas
Basic View - Review a timeline of student actions with feedback and remediation
Detailed View - View patient status at the time of student actions