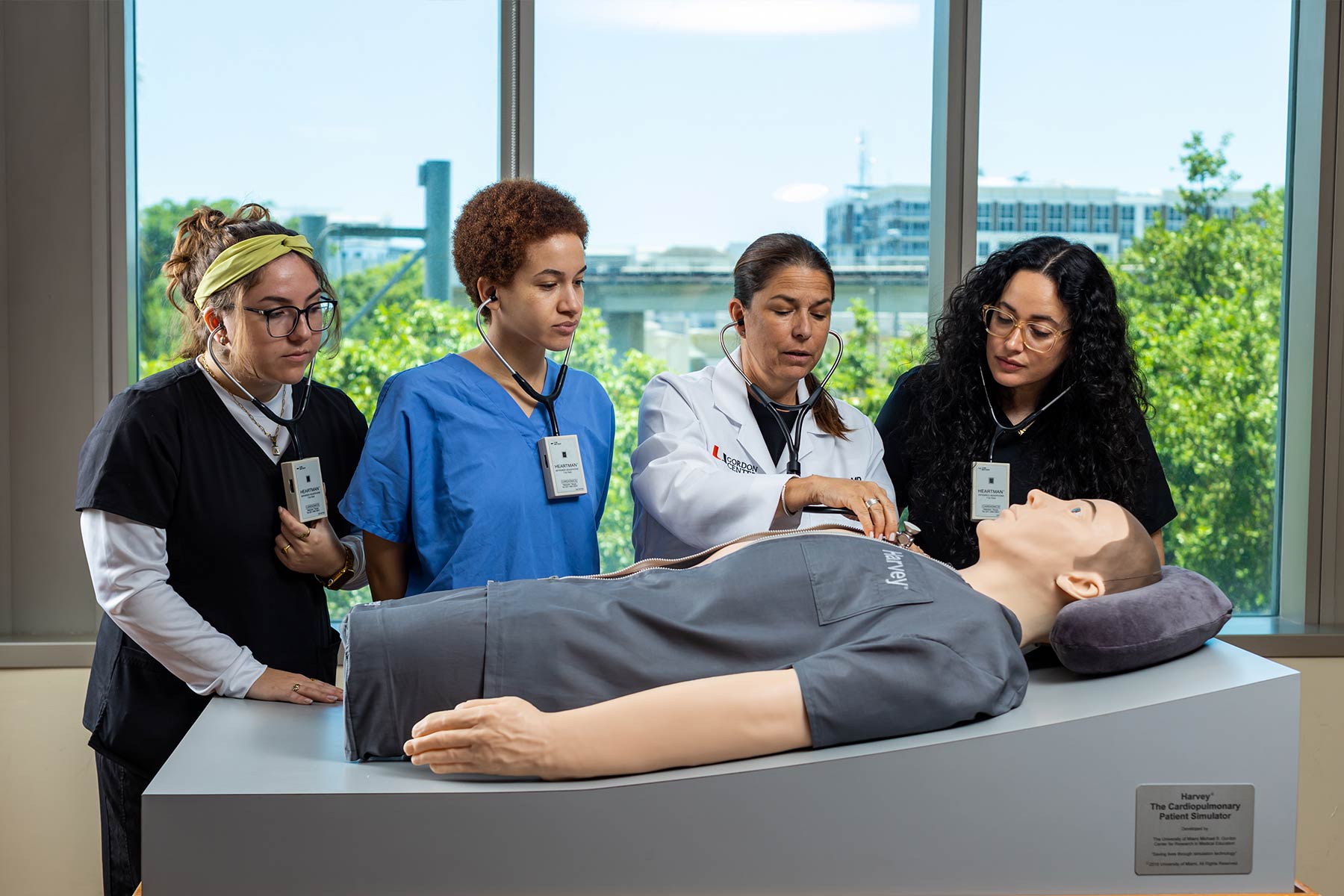 Designed for any Learning Environment
Harvey is portable and may be used in any environment in which a patient may be examined. Smaller groups with stethophones may learn without an instructor by using the slide programs or the UMedic system. If the area is only for Harvey, it should be about the size of a patient's small hospital room, so that space is available for "Bedside Rounds."

Harvey may also be used in Clinical Skills or Simulation Training Centers or SP training areas. Larger groups may learn in a lecture hall by using stethophones for auscultation and video projection for observing other physical findings.

Most importantly, the main location should be convenient for both students and the person-in-charge. Even though "Harvey" functions as a self-learning device, the nearby presence and availability of knowledgeable faculty and staff will further ensure a successful program.