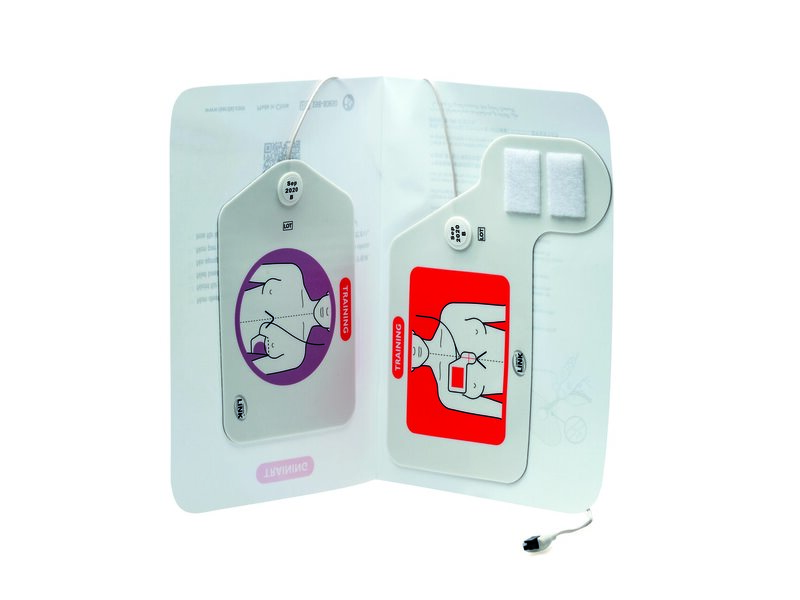 198-80850
ShockLink Training Pads, Zoll adapted rectangular
ShockLink Training Pads, Zoll adapted rectangular
This product is not available to purchase online
Overview
Contains:
1 set of pads with liner
The Zoll adapted ShockLink pads establishes connection between the SimPad/TeamReporter to the ShockLink via the Laerdal Link connection in the manikin. They have a velcro part catering for the "Real CPR", also called the CPR puck.
These pads look and feel of the Zoll clinical/training pads but have Shocklink functionality.
More information here: Using Shocklink with Zoll defibrillators
How to use "Zoll adapted Shocklink pads" with Laerdal LINK manikin
This video shows how to setup Zoll X series or Zoll AED Plus using ShockLink with Laerdal LINK manikins. The same setup can be used for most of ZOLL defibrillators, including R-Series.
In this setup the customer will use Laerdal LINK pads 198-80850 or the 198-80950.
Using SimPad SkillReporter/LLEAP and the TeamReporter app allow the user to control heart rhythms and ECG signals via ShockLink and get pad placement and shock events to the Laerdal device for debrief.