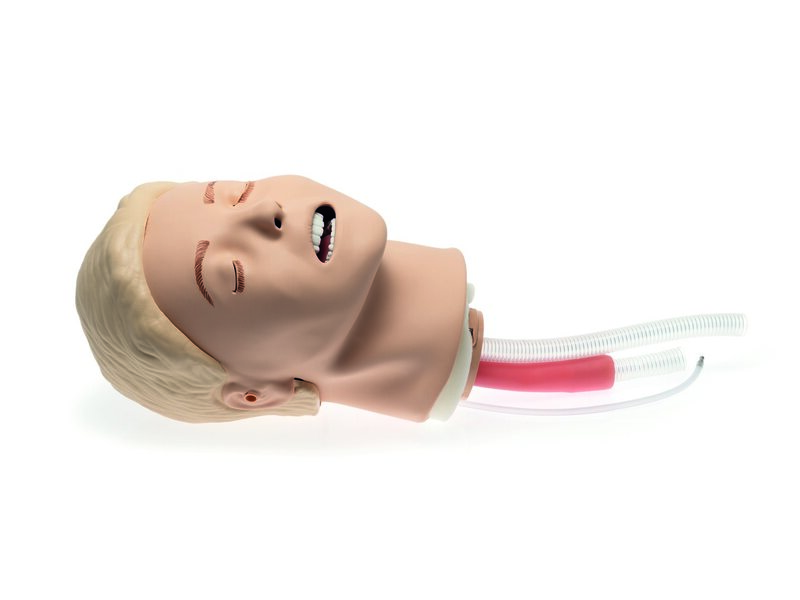 316000
Resusci Anne Airway Trainer Update Kit,
A do-it-yourself kit for replacing the standard Resusci Anne head with the Resusci Anne Airway Head.
Fecha prevista de envío 03/22/2024
Este producto no está disponible para su compra en línea
¿Guardar para más adelante?
Inicia sesión para agregar este elemento a tu lista de favoritos.
Descripción general
Enables training:
Supraglottic intubation techniques
EndoTracheal intubation techniques*
Cricoid pressure (Sellick maneuver)
Oropharyngeal and nasopharyngeal airway insertion
Bag-valve-mask ventilation
Head tilt/chin lift and jaw thrust maneuvers
Pupil assessment (normal, constricted, and dilated)
*Airway is anatomically correct down to the vocal cords. Seals when ventilating if tubes are inserted correctly.
What types of intubation devices and methods does the Resusci Anne Airway Head support?
Upgradable manikins:
Resusci Anne QCPR
Resusci Anne First Aid
Resusci Anne Basic (discontinued)
Resusci Anne SkillGuide (discontinued)
Resusci Anne QCPR (pre-2018) (discontinued)
The upgrade kit includes:
Airway Head, Lung, Stomach, Resusci Anne Eye Set, 1 can Airway Lubricant, Installation Guide
Soluciones compatibles
Comprar como parte de un paquete