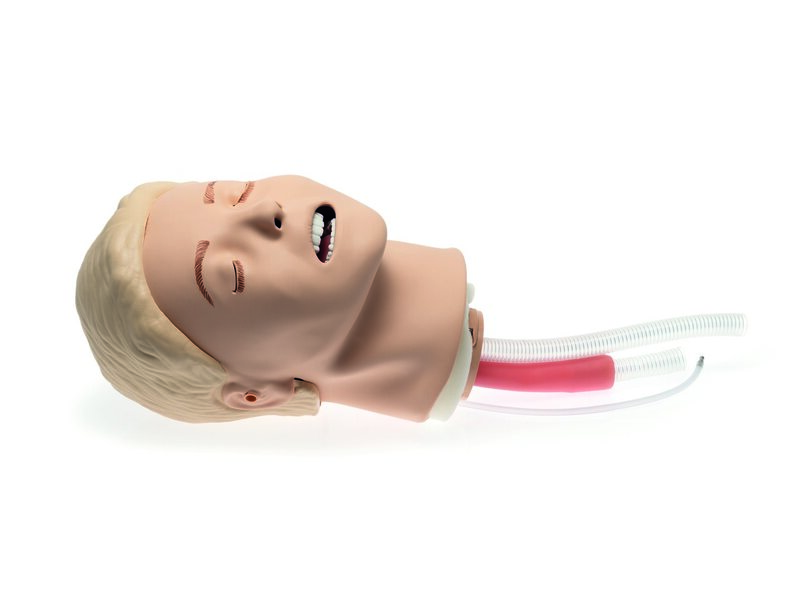 316000
Resusci Anne Airway Head Upgrade Kit
13.299,00 kr.
Pris ekskl. moms
16.623,75 kr.
Pris inkl. moms
På lager
Husk dette produkt?
Føj dette produkt til en liste og find det nemt igen.
Oversigt
A do-it-yourself kit for replacing the standard Resusci Anne head with the Resusci Anne Airway Head.
Enables training:
Supraglottic intubation techniques
EndoTracheal intubation techniques*
Cricoid pressure (Sellick maneuver)
Oropharyngeal and nasopharyngeal airway insertion
Bag-valve-mask ventilation
Head tilt/chin lift and jaw thrust maneuvers
Pupil assessment (normal, constricted, and dilated)
*Airway is anatomically correct down to the vocal cords. Seals when ventilating if tubes are inserted correctly.
What types of intubation devices and methods does the Resusci Anne Airway Head support?
Upgradable manikins:
Resusci Anne QCPR
Resusci Anne First Aid
Resusci Anne Basic (discontinued)
Resusci Anne SkillGuide (discontinued)
Resusci Anne QCPR (pre-2018) (discontinued)
Contains:
1 Resusci Anne QCPR Airway Head
1 Stomach bladder
1 Set of screw, cable tie and cable tie anchor
1 Resusci Anne Eye Set
1 Can Airway Lubricant
How to Upgrade from a Standard Head to Airway Head?
Kompatible løsninger
Få mere at vide om relaterede produkter, der kan forbedre din oplevelse