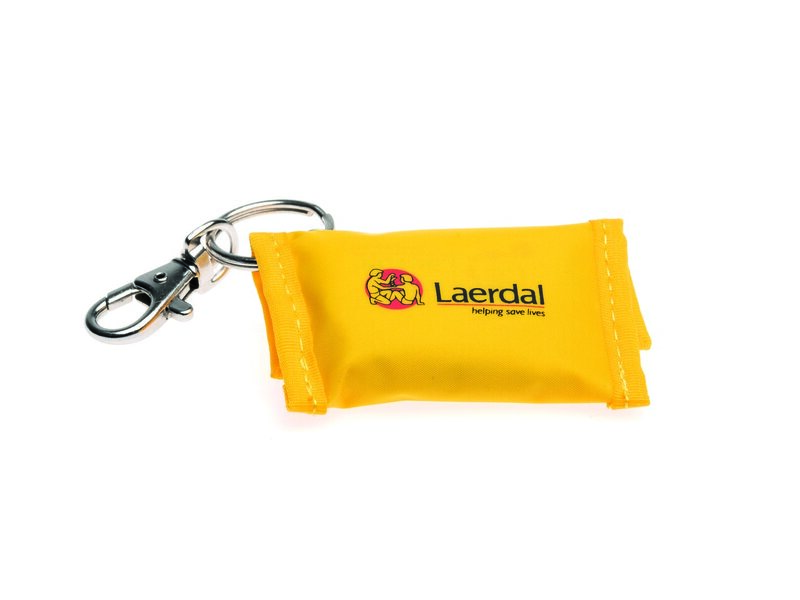 460008
Keyring w/LFS x 25 Yellow.
Small on size and price... Big on protection when you need it!
Este producto no está disponible para su compra en línea
Descripción general
Key Ring clips on belt loop or handbag, and fits in pocket.
Offering protection to both rescuer and victim when used by CPR trained rescuers. Ideal for carrying every day, for inclusion with corporate CPR training courses, and in first aid kits.
Helps overcome hesitation to start resuscitation
Helps prevent direct contact with victim's mouth, nose and face
Plastic sheet and 3M™ Filtrete™ hydrophobic filter helps prevent possible contact with victim's saliva or blood
Bi-directional filter, and imprinted graphic directions for use
Fits into wallets, pockets, small handbags and first aid kits
Available in a small soft pouch with key chain, or in a convenient wallet-size package
Latex-free
This product comes with 25 Face Shield / Key Rings in Yellow