Technical Services
Services & Programs
Prolong the life-span of your simulation equipment with follow-up services from Laerdal Technical Services.
No matter how large or small your training program is, it is essential that your equipment is optimized in order for you to meet your goals and objectives.
We offer comprehensive technical service programs to meet your specific product and training needs. Our Technical Services team can also support the build-out and operation of your clinical lab. With professionally trained technical engineers around the globe, we are here to help.
It's not about technology. It's about trust.
We know you have made a big investment – and we are here for you every step of the way. We want to make things easy for you. We make sure your equipment is performing optimally so you can spend your time where it's needed most – training.
Our professionally trained Technical Service Engineers are here to help you with everything from product installation and preventive maintenance, through troubleshooting and repairs.
It's our people who empower you to be your best. People like Berge, one of our experienced Technical Services Specialists.
This is what I love about simulation – Preparing you for the worst but giving you the confidence that you are able to do what is expected.
How it works
Path to peak performance utilizing educational and technical services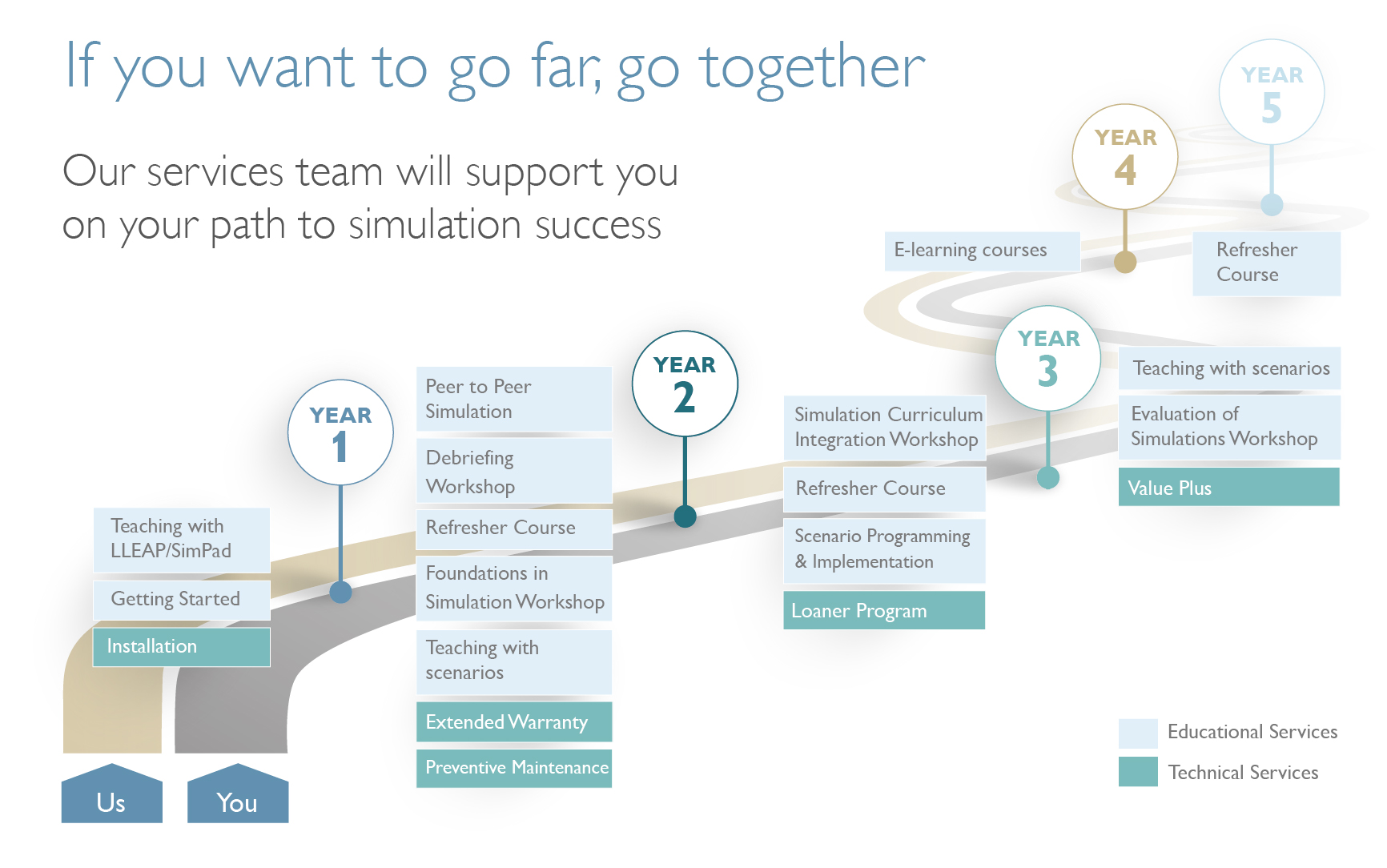 Providing training services around the globe
Providing quality healthcare is a journey. We walk with you on that journey. We have the experience and expertise plus the size and scale to ensure you get the support you need. With Laerdal Services, everyone benefits – the instructors, the learners, and most importantly the patients.
160
Technical and Educational Service Specialists
Want to learn more about simulation?