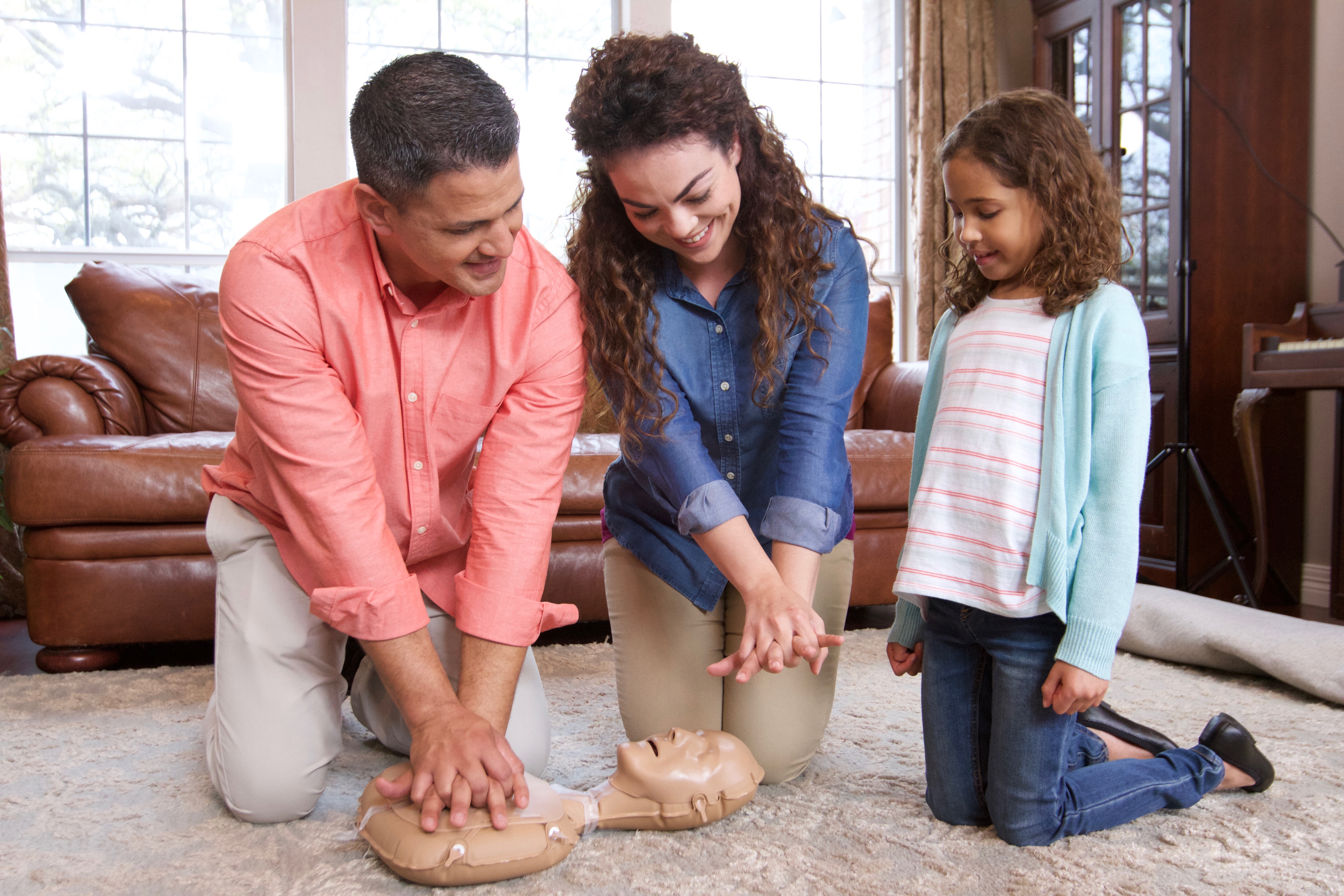 Adult & Child CPR Anytime®
CPR Anytime® allows users to learn skills anywhere, from large group settings to the comfort of their own homes.
This kit is designed to be shared among close family and friends. For every kit distributed, it is estimated that 2.5 additional people are trained. In fact, some CPR Anytime programs report that as many as 7-8 additional people per kit receive training.