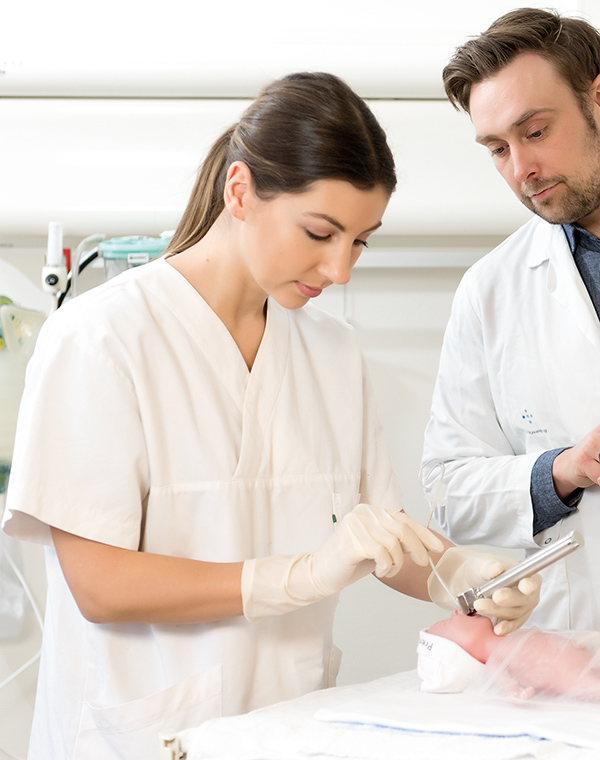 Perfecting skills
Premature Anne Task Trainer
True likeness
Premature Anne is an authentic representation of a 25-week-old baby including an exact replica of airways and body size. The design provides realism to procedures such as a right stem intubation.
Refine intricate skills
Complete more intricate skills training like ET insertion. To further the true-to-life approach, the umbilicus is true in representation and cannulation draws simulated blood flashback.
Train wherever, whenever
Designed to be used right away, the Premature Anne Task Trainer doesn't require additional assembly or power source. Learners gain the opportunity to practice skills on their own timetable.