Prise en main
Services éducatifs
Prenez un bon départ avec votre programme de simulation grâce à cette formation sur place d'une journée traitant à la fois des sujets éducatifs et du simulateur.
Tout ce dont vous avez besoin pour prendre un bon départ
Si vous êtes novice en simulation ou avez besoin de vous former à l'utilisation d'un nouveau simulateur, cette formation est faite pour vous. Cette formation vous présente les fonctions de base de votre simulateur.

La formation inclut l'apprentissage des procédures de démarrage et d'arrêt, la navigation dans l'application dédiée au formateur, les opérations relatives aux outils de pilotage et au moniteur patient ainsi que les différentes fonctionnalités de votre simulateur.

Sujets abordés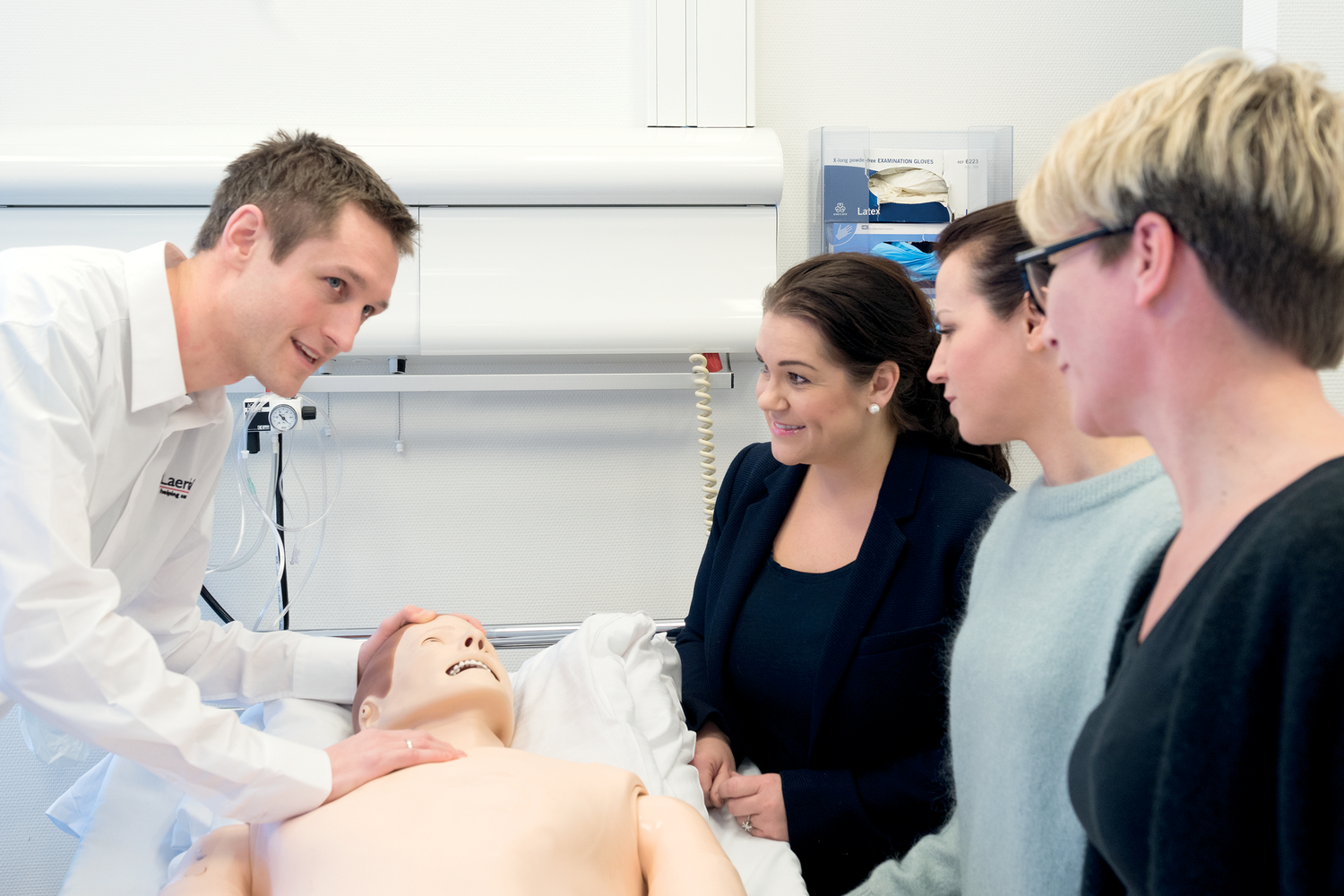 Fonctions opérationnelles générales
Composants du système
Fonctionnalités du simulateur
Procédures de démarrage et d'arrêt correctes
Exécution des simulations à l'aide du moniteur patient
Systèmes de débriefing
Modes de fonctionnement du logiciel Learning Application
Bénéficiaires de la formation

Operators
After this course, everyone new to simulation or with a new simulator will be ready to take the position head-on. You will also get familiar with the Laerdal Learning software and learn how to get your simulators ready for training.

Facilitators
Understanding the features of your simulator helps you to start using your system for simulation-based scenario training. This course benefits you most if you are new to simulation or have invested in a new simulator.

Administrators
As a simulation administrator, you need to ensure that everyone knows the basic features and functions of the equipment so they can get up and running quickly.
I liked the hands-on training and it was great to practice our skills afterwards to see if we grasped the information.
Présentation de la formation
Ce cours d'une journée, pouvant compter jusqu'à huit participants, est dispensé dans votre établissement par l'un de nos ingénieurs-services.
Our people are committed to your success
Providing quality healthcare is a journey. We want to walk with you on that journey. We have the experience and expertise, plus the size and scale, to ensure you get the support you need. With Laerdal Services, everyone benefits – the instructors, learners, and most importantly the patients.
It's our goal to understand your goals for your simulation program. We want to know your specific learning objectives, your challenges, and how you want your program to evolve over time.
Our people empower you to be your best. People like Danny, one of our experienced Educational Service Specialists.
After completing the Getting Started Course you will understand the basic functions of your simulator. If you have a SimPad platform simulator, the next step is the Teaching with SimPad course. If you have a computer-based simulator, the Teaching with LLEAP course is right for you.
Once you are confident with your simulator operating system, the Teaching with Scenarios course will teach you how to use your system with pre-programmed scenarios and how to measure your training for evaluation and debriefing.