New INACSL Standards Put Preparation in Focus
Healthcare Simulation Standards of Best Practice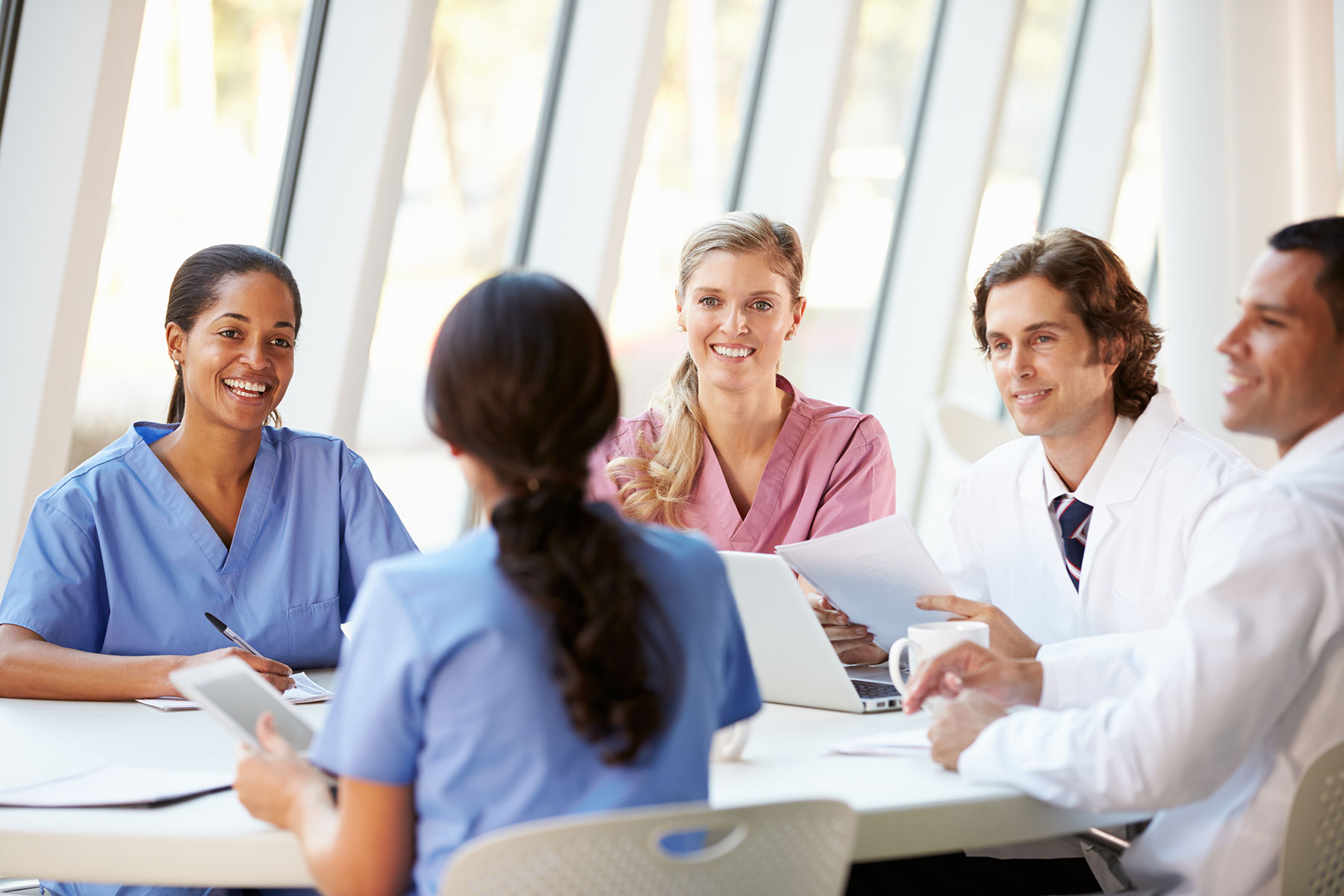 Better Preparation = Better Training
Experience is a large part of being skilled and proficient in any endeavor. Simulation training in healthcare allows for medical staff to gain invaluable experience and refine lifesaving techniques. Though, with all practice, the effectiveness is directly related to the standard and guidelines with which it is undertaken.
To accomplish this mission, the International Nursing Association for Clinical Simulation and Learning (INACSL) has developed (and continuously updates by evidence of the recently released fourth edition) best practices for any healthcare simulation to thrive.
As a global resource, these standards are translated into multiple languages and can be readily adapted for asset availability.
Changes to the Guidelines
The global pandemic and new developments in both the technical and medical fields have required rapid acclimatization. For starters, the standards have undergone a name change and will, moving forward, be known as Healthcare Simulation Standards of Best Practice.
This change newly spotlights Professional Development and Prebriefing, and updated Simulation Design, Facilitation, Debriefing, Operations, Outcomes & Objectives, Professional Integrity, Simulation-Enhanced-IPE, and Evaluation of Learning and Performance.
The standards consist of ten measures with each being key to ensuring the highest fidelity in Simulation-Based Experiences (SBE), respectively. But this piece will examine three that stand out as being particularly crucial with regards to preparation for simulation training. Better prepared learners gain further benefit from SBE and gain knowledge that will help to save lives.
The Standard set forth by INACSL also suggest that organization and adaptability are the most vital elements in the simulation environment. Practitioners should be mindful that "simulation-based experiences require purposeful and systematic yet flexible and cyclical planning."
The following are adapted from the INACSL Standards, which can be found in full here.
1. Organization and Adaptability
The first criterion in the standard highlights the impact that organization and adaptability offer in simulation. A lack of resources is overcome through purposeful and systematic professional development, making use of the network of experts. SBE should be designed in consultation with content experts and simulationists knowledgeable in best practices in simulation education, pedagogy, and practice.
Required Elements to fulfill this principle:
Simulation designers should have formal or informal training in simulation pedagogy and practices.
Suggested methods for developing competency include (but are not limited to):

Joining professional simulation organizations.
Incorporating the Healthcare Simulation Standards of Best PracticeTM (HSSOBPTM).
Literature survey and review.
Mentorship and networking.
Formal coursework or certification.
Simulation conference attendance or workshops.
Continuing education offerings focusing on pedagogy or andragogy.

Be knowledgeable of ethical standards of simulation-based experiences and adhere to the Healthcare Simulationist Code of Ethics (Follow the HSSOBPTM Professional Integrity).
Content experts should have a general knowledge of simulation and scenario design principles, debriefing methods, and evaluation approaches.
Follow the HSSOBP™ Professional Development.
2. Using Fidelity to Create Realism
By utilizing thought leaders in consultation to further professional development, it also increases the authenticity of the practice. Training more closely aligned with the actual experience of treating a patient leads to better preparation. Which is specifically detailed in the sixth criterion in the standard: Use various types of fidelity to create the required perception of realism.
Required Elements to fulfill this principle:
Design the simulation through attention to physical, conceptual, and psychological aspects of fidelity that can contribute to the attaining objectives. Specifically, this is less about specific "reality" and should instead focus on representing stimuli and cues that would typically be present to drive decision-making and action. These aspects of fidelity must be considered from the perspective of the learners.

Physical (or environmental) fidelity relates to how realistically the physical context of the simulation-based activity compares to the actual environment in which the situation would occur in real life. Physical fidelity includes such factors as the patient(s), simulator/manikin, standardized patient, environment, equipment, embedded actors, and related props.
Conceptual fidelity ensures that all elements of the scenario or case realistically relate to each other so that the patient makes sense as a whole to the learner(s) (e.g., vital signs are consistent with the diagnosis). To maximize conceptual fidelity, cases or scenarios should be reviewed by the content expert(s), and pilot tested before use with learners.
Psychological fidelity maximizes the simulation environment by mimicking the contextual elements found in clinical environments. Some examples include an active voice for the patient(s) to allow realistic conversation, noise and lighting typically associated with the simulated setting, distractions, family members, other health care team members, time pressure, and competing priorities. Psychological fidelity works synergistically with physical and conceptual fidelity to promote learner engagement.
Develop the simulation using the appropriate types of fidelity that create the required perception of realism that will allow learners to engage in a relevant manner.
Fidelity should also be broken down to focus on patient, facility, and scenario. This framework would be used in conjunction with the concepts of physical, conceptual, and psychological fidelity to create the highest possible fidelity in each element of the simulation.

As appropriate, use moulage to replicate features or characteristics of the patient situation and when possible, select manikins that respectfully represents the race and culture of the patients in the scenario to promote the sensory perceptions of learners and support the fidelity of the scenario.
It is important to reiterate the distinction between fidelity and modality or technology. These terms are independent of one another and need to remain so. High technology does not necessarily equate to high fidelity, and any single modality (manikin, task trainer, etc.) may or may not be high-fidelity without caveat. Not every simulation requires the highest fidelity of realism. Determinations about the degree of fidelity and the implementation of this fidelity need to be determined through the examination of several factors. These factors may include, but are not limited to:

Learner level
Learning objectives
Available time and resources
Available equipment
Desired learning outcomes
Clinical significance
As the ideal simulation environment is designed through consultation with experts, it's quite expected that learners and other, less experienced practitioners may feel overwhelmed. Proper preparation is important and familiarizing with both the environment and methodology is crucial to a positive simulation and learning environment. This need is reflected in the eighth criterion: Create a prebriefing plan that includes preparation materials and briefing to guide participant success in the simulation-based experience.
Required Elements to fulfill this principle:
Prebriefing should be developed according to the purpose and learning objectives of the simulation-based experience.
Consider the experience and knowledge level of the simulation participant when planning the prebriefing.
Develop preparation materials to assure that participants are prepared for the experience and can meet the scenario or procedural objectives based on the experience's needs assessment and purpose.
Convey important information to participants regarding expectations, agendas, and logistics before beginning the simulation-based experience.
Conduct a structured orientation to the simulation-based learning environment including the modality.
Establish a psychologically safe learning environment during the prebriefing.
Follow the HSSOBP™ Prebriefing: Preparation and Briefing
With all standards of science, there is no guarantee without testing and consultation. It's vital for institutions to make use of public resources, such as INASCL, as well as private entities to prepare their simulation labs for learning. Planning in collaboration with the advice of experts, keeping a close view on replicating authenticity in simulation, and prebriefing learners provide learners with the best chance for successful simulation learning.
The International Nursing Association for Clinical Simulation and Learning (INACSL) is the global leader in transforming practice to improve patient safety through excellence in health care simulation. INACSL is a community of practice for simulation where members can network with simulation leaders, educators, researchers, and industry partners. INACSL also provides the INACSL Standards of Best Practice: Simulation, an evidence-based framework to guide simulation design, implementation, debriefing, evaluation, and research.