Adult IO Leg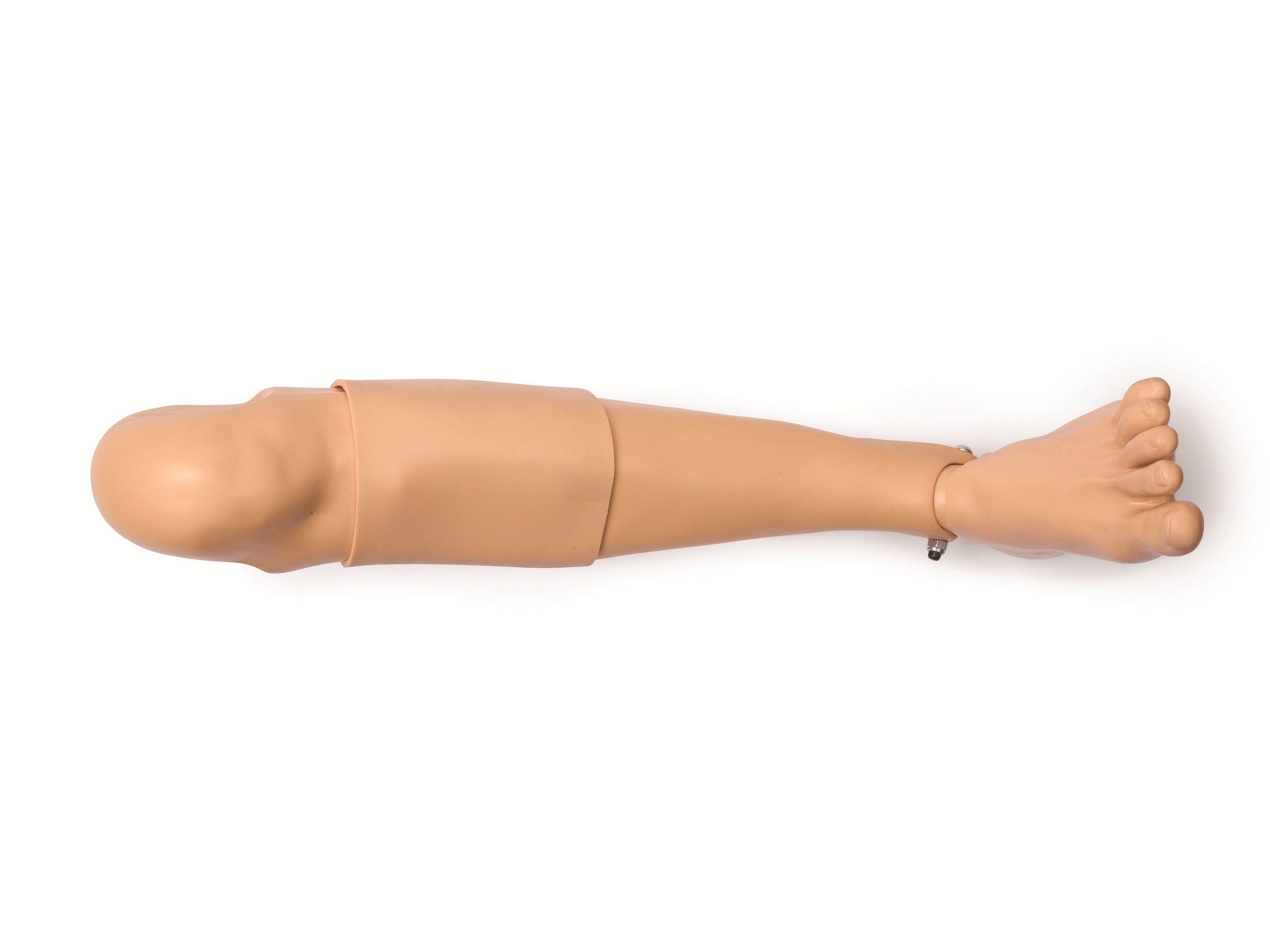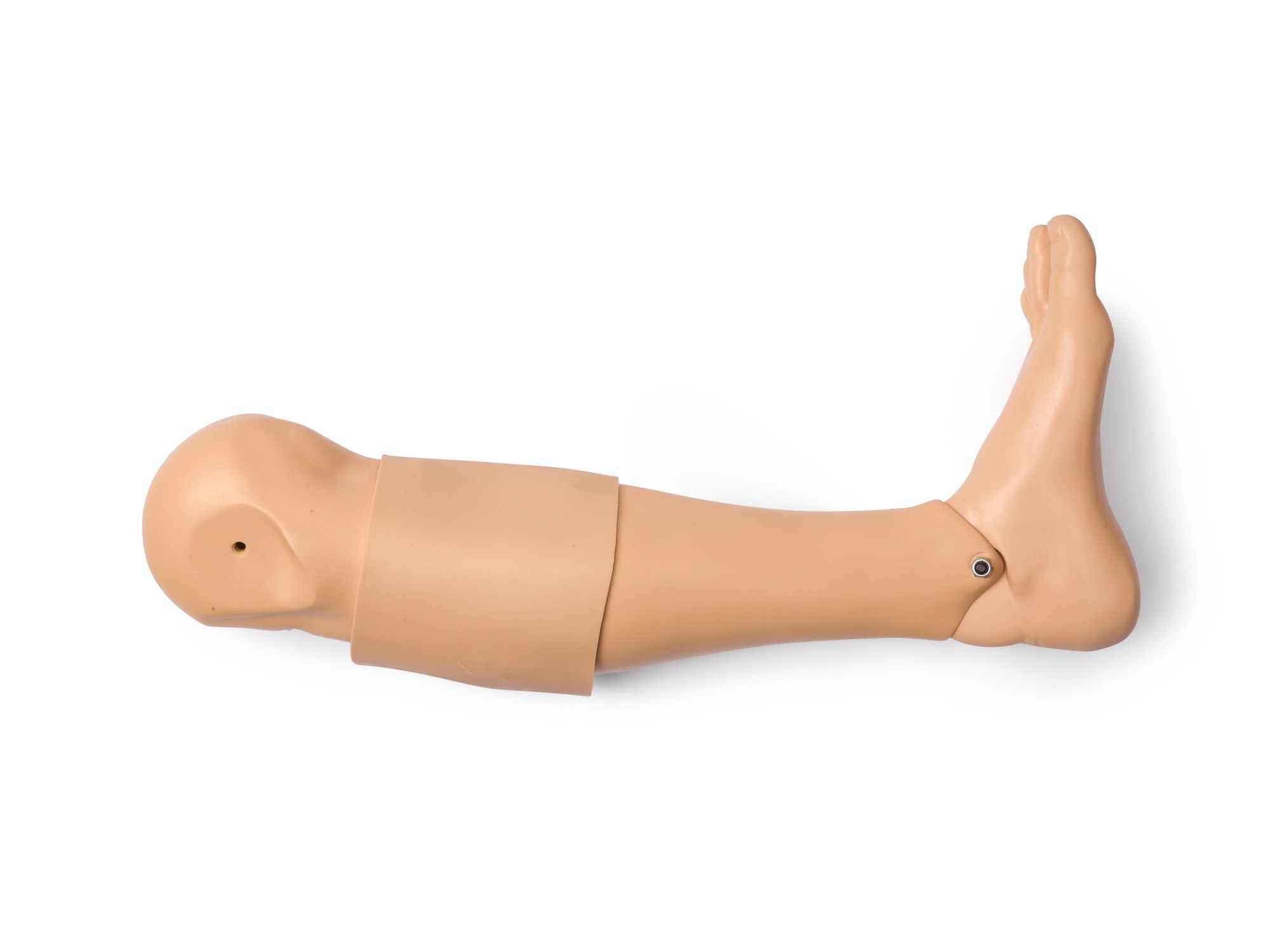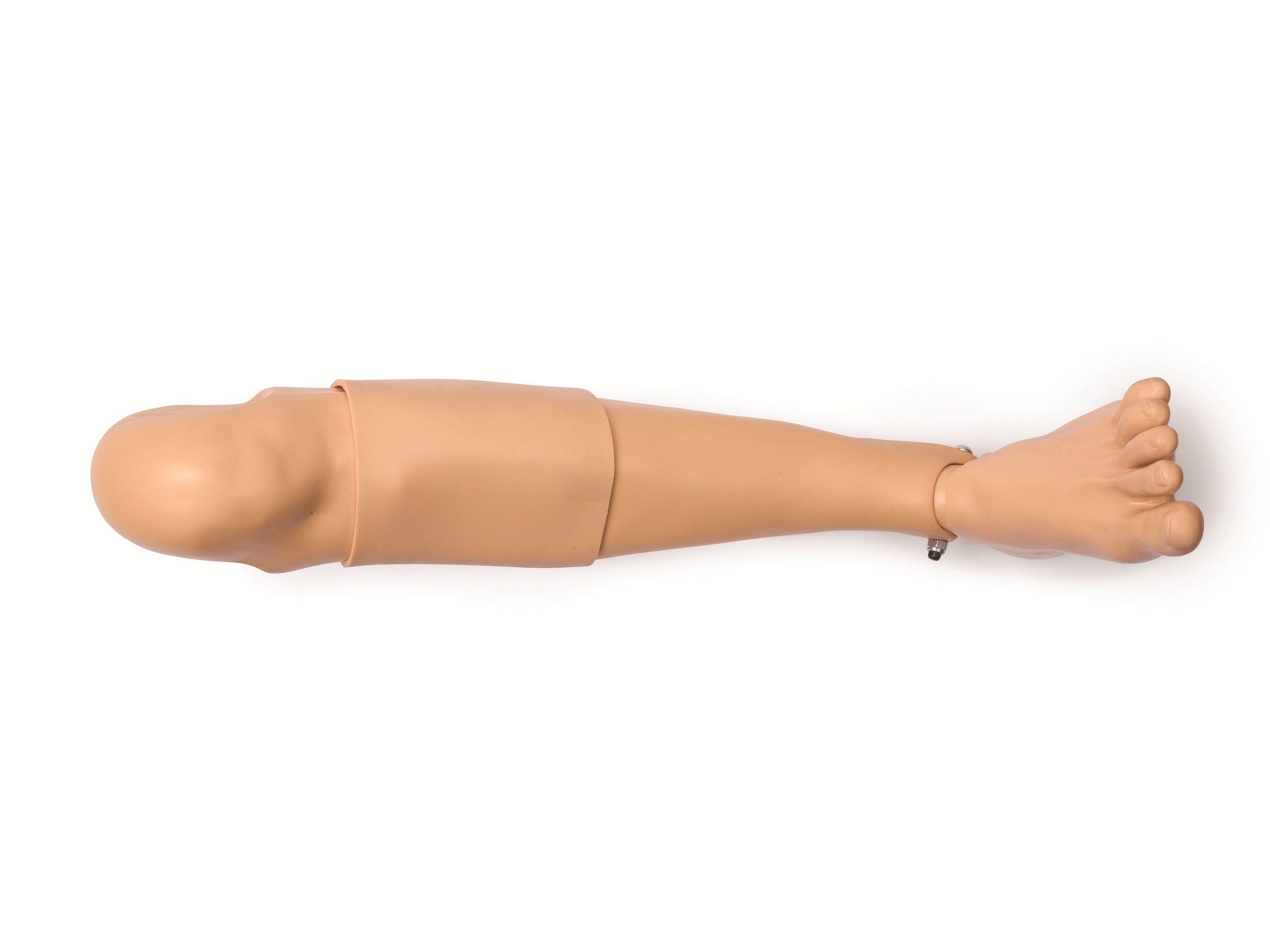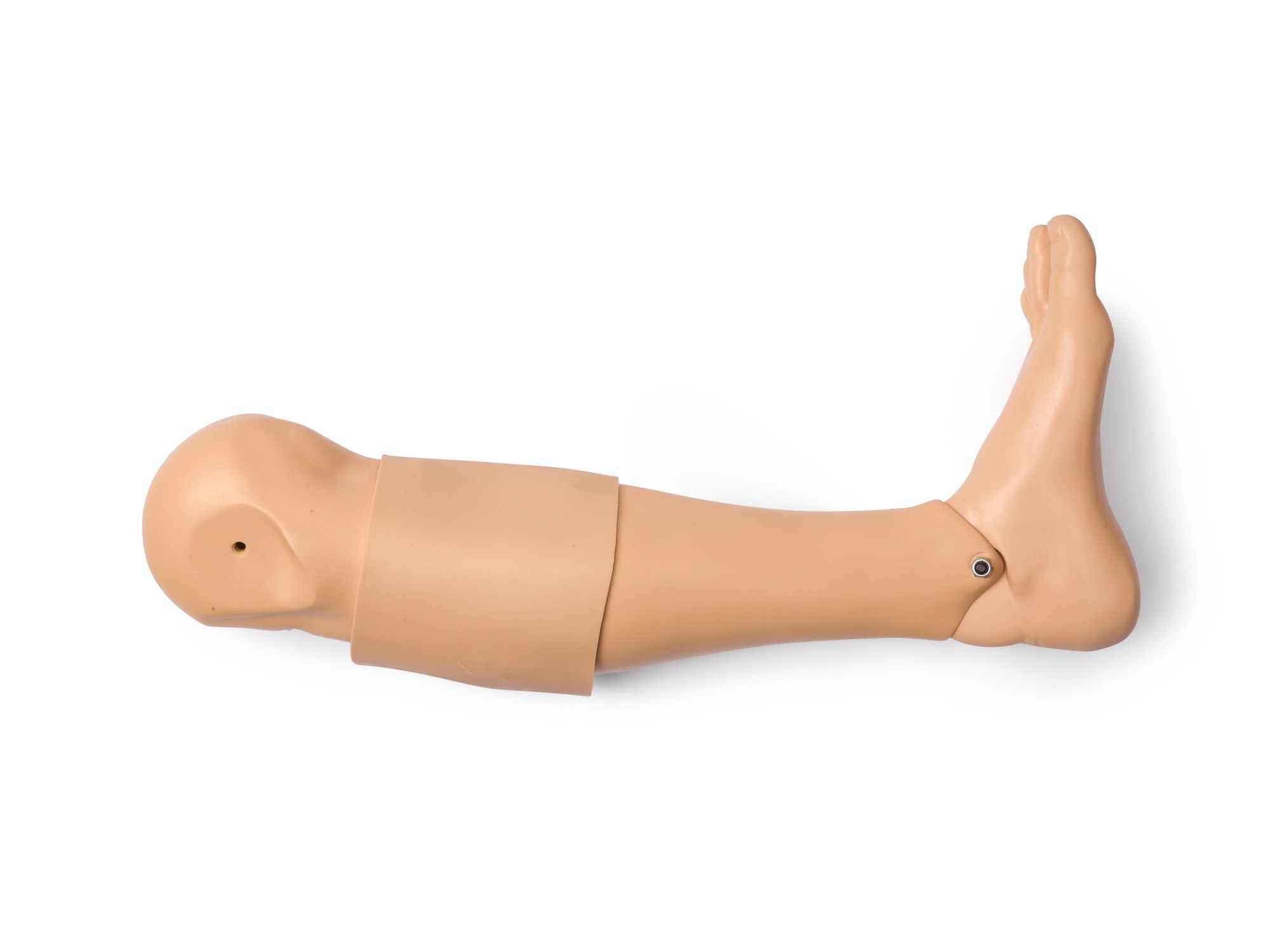 Lifelike leg with simulated tibia designed for practicing intraosseous needle placement, medication and fluid administration and infusion.
Benefits:
Palpable landmarks at the proximal tibial tuberosity site facilitate proper site location.
Simulated tibia provides realistic resistance as needle enters the bone marrow cavity.
Simulated marrow can be aspirated for verification of needle placement.
Medication administration and volume infusion supported up to 1000ml.
Features:
Leg can be used as stand-alone trainer or articulated to the Laerdal SimPad PLUS Adult Manikin series.
Lifelike leg with replaceable tibial IO module.
Leg skin cover with hook and loop fasteners for rotation of injection site & ease of skin change.