HeartStart® FRx Trainer (Produkt wurde eingestellt)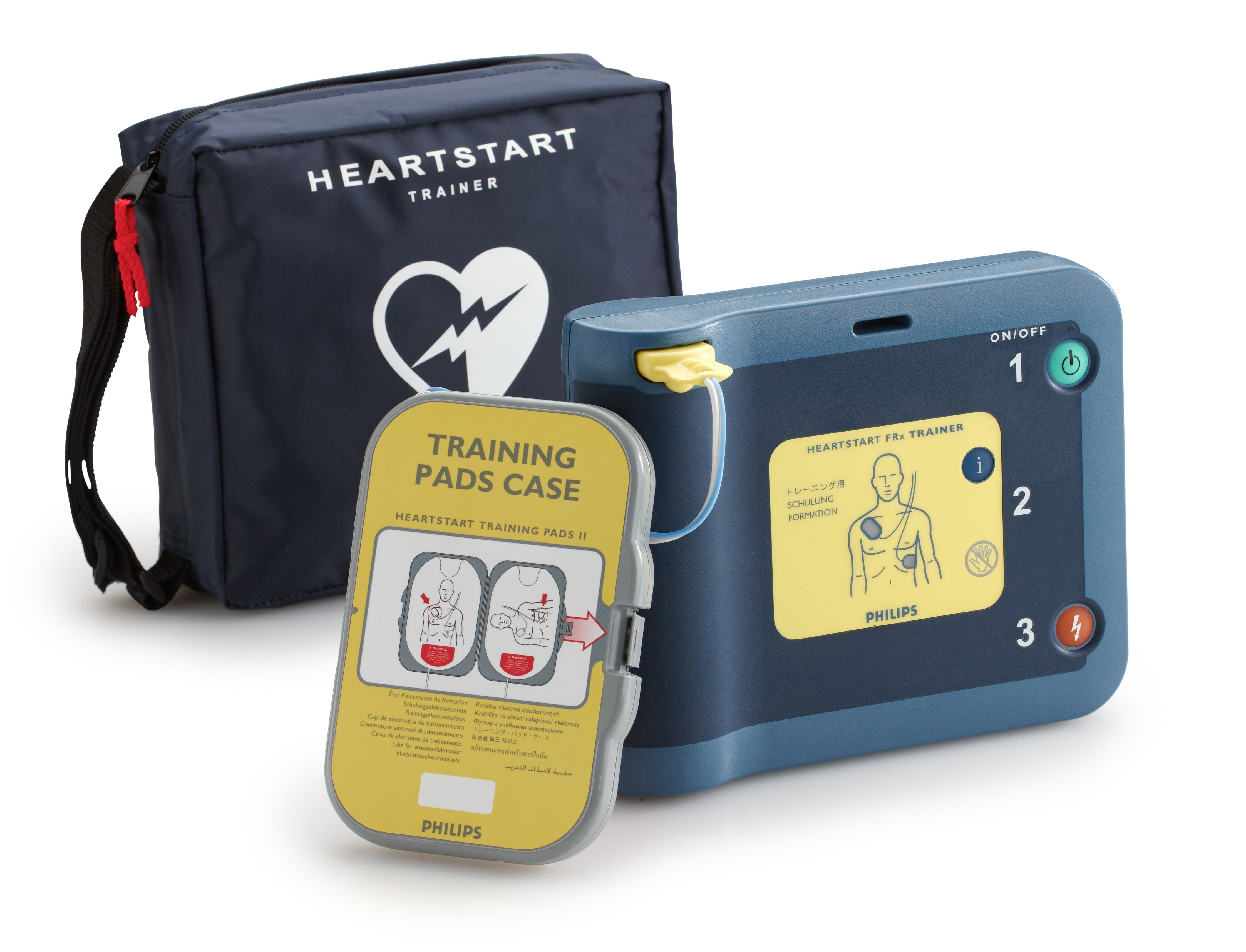 Dieses Produkt wurde eingestellt. Verbrauchsmaterialien und Ersatzteile sind erhältlich.
Similar to the FRx defibrillator to improve training
Clear, calm voice instructions match those of the HeartStart FRx defibrillator. The unit resembles the actual defibrillator, yet is sufficiently different to avoid inadvertent use in an emergency.
Realistic scenarios help you prepare for the real thing
Preconfigured sudden cardiac arrest scenarios simulate how the FRx AED will operate during a real-life cardiac arrest event. Training for both adult and infant/child CPR is included.
Instructional configuration options for realistic training
Works with internal and external pads and adapters, allowing instructors to provide clues to pad placement, resulting in more realistic training. Also, accepts Infant/Child Key for pediatric defibrillation training and pediatric CPR coaching.
Reusable training pads for quick and easy learning
The training pads resemble defibrillation pads for a realistic training experience, yet are sufficiently different to avoid inadvertent use in an emergency. Easy switching between adult and infant/child pad cartridges. The pads are reusable.
HeartStart FRx Trainer (861306) comes with nylon carrying case, one set of Adult Training Pads and one External Manikin Adapter Strip for use with standard manikins.
Defibrillator model
861306
Dimensions
2.8" H x 8.3" W x 8.3" D
Weight
2 lbs. with batteries
Batteries
4 AA cells
Training Scripts
Eight preconfigured scripts based on common training scenarios
Replacement Items and Accessories

Replacement carrying case M5087A
External manikin adapter for use with all manikins (10 pack) M5089A
Internal maninkin adapter for use with little annetm and RESUSCI® ANNE CPR MANIKINS M5088A