Faculty Development – ​​The development of teaching skills
Where experience is lacking, the method is needed!
Do you want to introduce or further optimize "simulation-based learning"?
Perhaps you are just about to embark on the exciting task of starting simulation-based teaching in your company or refining processes, but you do not yet know exactly where to start. You need the proper method that will lead you to your goal.
In order to enable students to successfully care for and/or medically treat patients, the competence of teachers to teach in a practice-oriented manner is of crucial importance. Assuming that "teaching" can be learned, it is, therefore, essential to specifically promote the competencies for planning, accompanying, and evaluating simulation training of teachers. And this is exactly where our Laerdal team can provide you with targeted support.
The studies or training of an educator or teacher in the healthcare sector usually do not include practice-oriented learning units in "simulation-based teaching", so this competence of teaching has to be acquired only in the later course of the professional activity through possible further education and training. It demonstrates the importance of company-driven, needs-based continuing education initiatives to prepare healthcare teachers to use simulation training.
Our services and strategy workshops
Who is involved in the planning and implementation? And how do you achieve long-term development and integration of all contributors?
In order to take the first step from the "innovative idea" to the successful and sustainable "implementation", there are a few things that should take into account in the ongoing process. Knowing the essential success drivers and how to focus on them is necessary. Our workshops support you in individual analysis and defining critical development processes. Here you can find out which steps you and your team need to think through and specify the best way to be ready to start implementing your simulation project.
Once the initial phase has been completed and the course of the process is thus clearly defined, the next steps must be taken, during which we will also support you continuously.
You show us your goals - we will show you how to get there!
Participant feedback on the workshops:
"Most of us were not even aware of the complexity of a simulation before the workshop. We thought "you do that on the side" (Maren Succo, teacher at the Burgstrasse Vocational School, Hamburg)
"During the workshop, we had the good feeling of being "taken by the hand" / going on the journey together and starting the process. The scope of tasks surrounding the simulation has increased significantly, that became clear to me again, but it has also been made manageable by structuring our target groups and responsibilities" (Bernd Wallner, teacher at the Burgstrasse Vocational School, Hamburg)
"After the workshop, it was clear: We can now "straighten our backs" for our simulations - we are aware that it just doesn't just work on the side and that our initiative must also be evaluated accordingly. We are now working intensively in the project group on the implementation and, above all, the implementation of simulations as an integral part of the new training plan" (participant wishes to remain anonymous)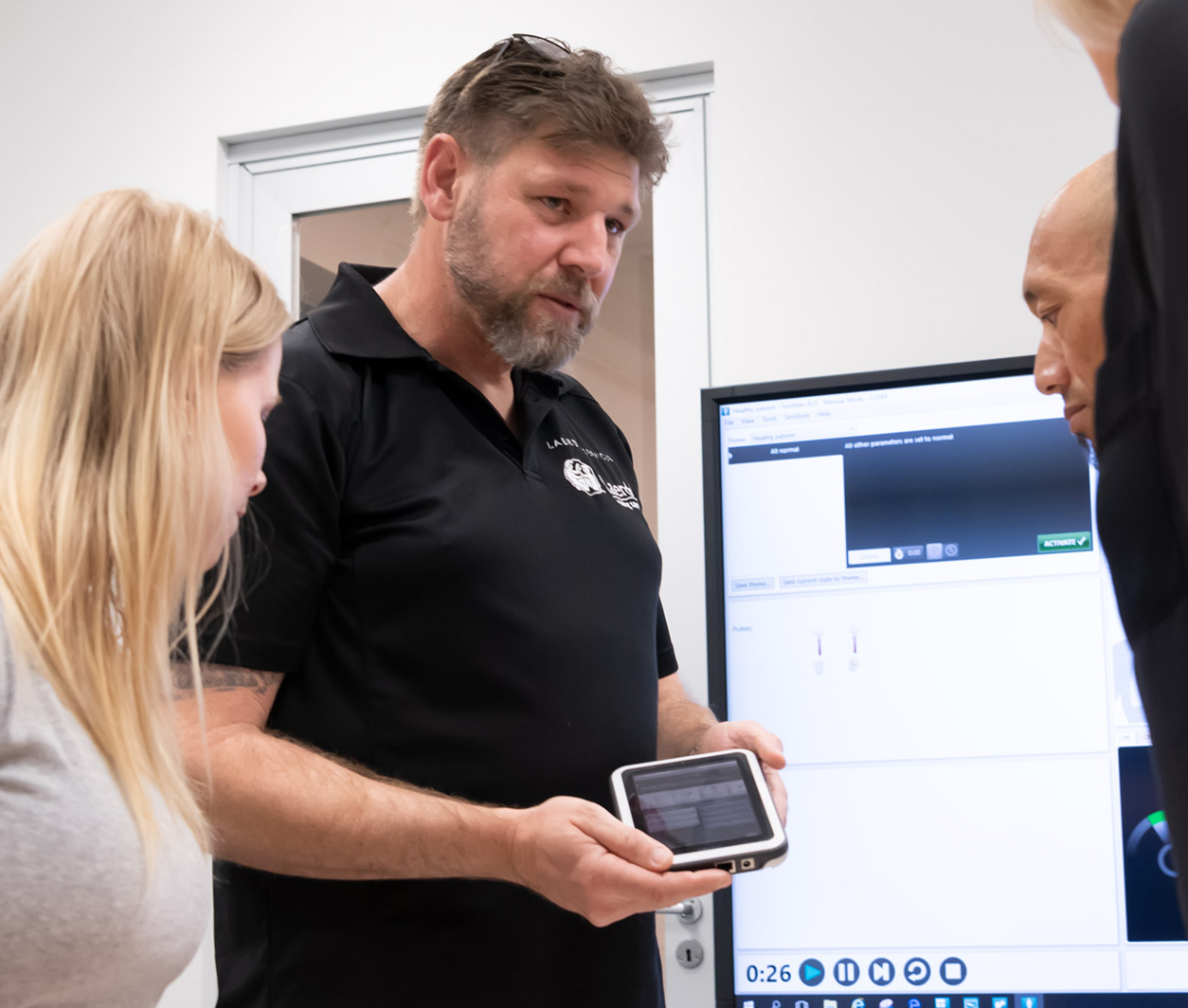 Perhaps you have been involved in the planning and implementation of "simulation-based teaching" for some time and are wondering how to get your project really rolling?
Then you can look forward to proven procedures, practical examples and inspiration. We pick you up from where you are, analyze existing challenges together with you, develop your training goals, define milestones and work with you to implement the concept.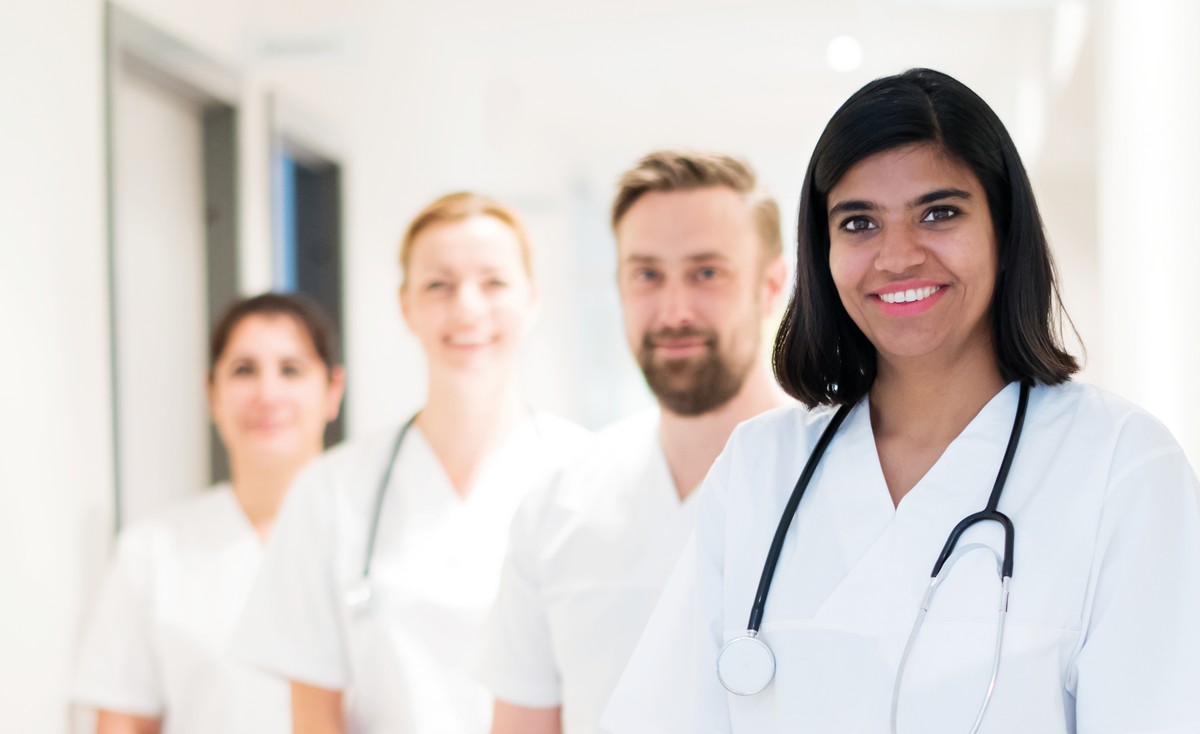 What are the challenges in implementation?
"Yes, I can do it! " – the goal has been named, the simulator to be used in the future has been ordered, the appropriate teaching staff has been selected for implementation and they have even been trained in handling the training model. Now let's get started!
Despite an already packed rucksack full of knowledge and practical experience, there is still a great danger that you will not achieve your plans or that you will not be able to implement goals in your working environment in a sustainable manner. Why is that?
Personnel developers and trainers in companies know the problem that the formula "knowledge + good will = implementation in practice" often does not work. 1
Transfer research also assumes that only 10-30% of what is learned in training is implemented in everyday work in the long term. 2
1 vgl. Alke, 2008, S. 15
2 Kauffeld, 2010, S. 4, Baldwin/Ford, 1988, S63-105