Buy V-VAC™ Manual Suction Unit
As Laerdal's option for manual suction, the V-VAC Manual Suction Unit enables effective suction without batteries. The V-Vac manual suction unit is easy to use with its one handed grip, combined with adjustable stroke vacuum for high or low suction. The V-VAC manual suction unit is an ideal solution for first responder emergency kits and as back up suction.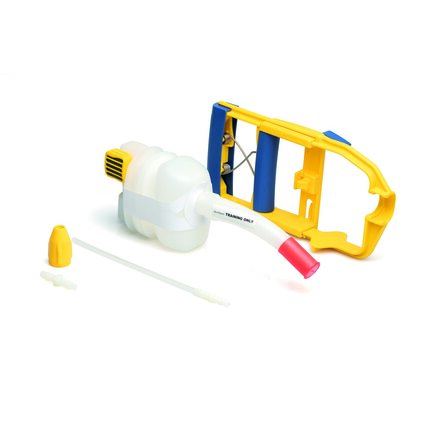 985100
Handle, 1 Training Cartridge with plug for emptying and cleaning, Catheter w/Adapter Tip and Double Male Connector.
Contact sales
985000
Handle, 2 Replacement Cartridges, Short Suction Catheter w/Adapter Tip, Double Male Connector and Directions for Use.
Contact sales