Advanced Stroke Life Support® (ASLS)
Webinar: Thursday, May 9
Live Webinar: Advanced Stroke Life Support® (ASLS)
Thursday, May 9, 2019 | 1:00 PM EST, 10:00 AM PST | Duration: 1 hour
Learn how to integrate a simulation-based, acute stroke curriculum into your training program.
This webinar will enable you to:
Explain the importance of incorporating prehospital and hospital-based acute stroke training into your institution's program
Identify the stroke syndromes that may be learned and assessed during simulation
Describe the Chain of Stroke Care and how the ASLS curriculum addresses each of the elements to maximize patient outcomes
Summarize the effectiveness of the ASLS curriculum for improving stroke diagnosis and management for pre-hospital and hospital-based providers
We will handle your personal contact details with care as outlined in Laerdal's Privacy Policy.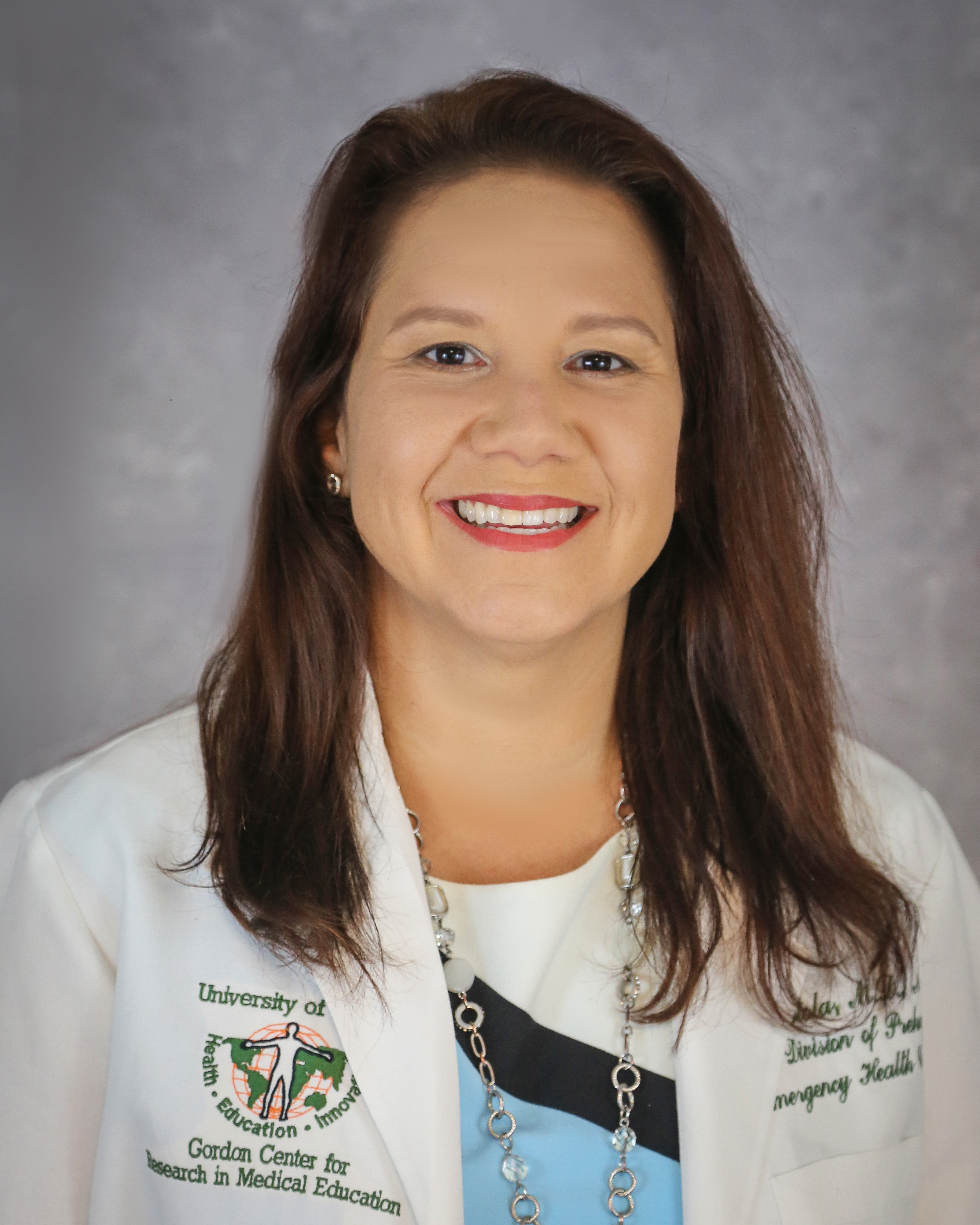 Presented by:
Dr. Ivette Motola, MD, MPH, FACEP
Dr. Ivette Motola is an Associate Professor of Emergency Medicine at the University of Miami Miller School of Medicine. She is also the Assistant Director of the Gordon Center for Research in Medical Education, and has served as Director of the Center's Prehospital and Emergency Healthcare Division for 12 years.
ASLS is a practical, hands-on, 8-hour course developed by experts in stroke, emergency medicine, prehospital care, and nursing education. Updated and improved continuously, the course is used to train thousands of EMS personnel, nurses, and physicians at hundreds of institutions across the U.S. and abroad.

Learn more about the course at asls.net.