COVID-19 Airway Management​
Helping you Prepare for COVID-19 Patients
We know that effective airway management can be critical for the treatment of severe COVID-19 cases, and we're here to help. From airway medical devices to airway management trainers, we're proud to provide solutions to help you prepare for COVID-19 patients.​
Medical Devices​ for Airway Management
With our knowledge ever increasing regarding the behavior of COVID-19, one thing that was learned early was the danger of droplets being aerosolized. This has put a focus on both personal protective equipment that is worn by healthcare workers (HCW), as well as safety features of the equipment they use. See below for some of the equipment best suited for this crisis.
Securing Airway Devices​
Our Thomas Tube Holders secure advanced airway devices, such as Endotracheal Tubes and Supraglottic Airway devices, after insertion into the trachea or oesophagus to reduce the risk of accidental extubation.
Skills Training for Airway Management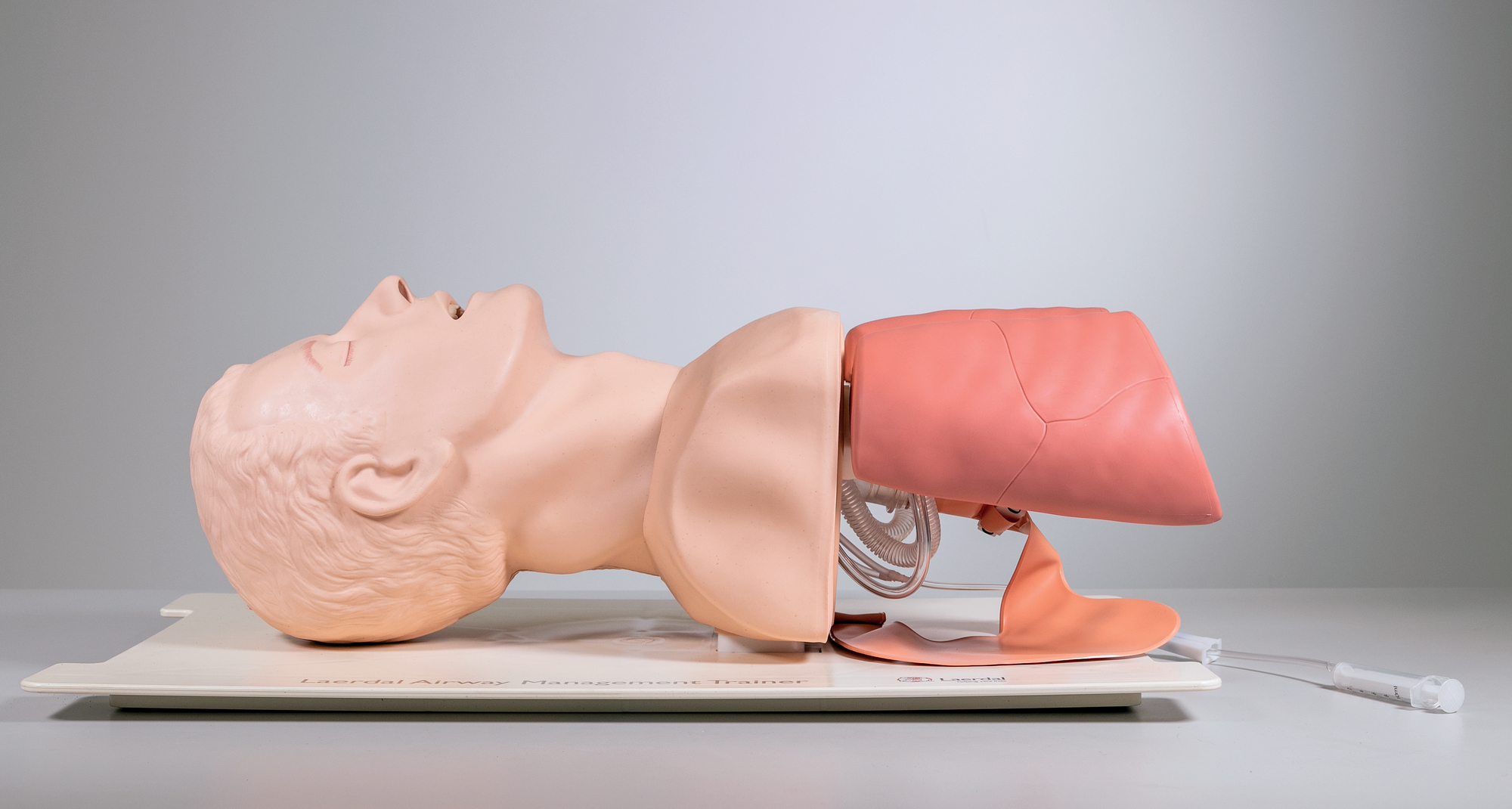 Laerdal's Family of Skills Trainers
Our airway management trainers are designed to aid in the teaching of basic and advanced skills, including recognition and techniques for an obstructed airway, newborn intubation, and surgical cricothyrotomy. Through repetitive practice, learners increase skill proficiency and confidence.​
Recommended Solution
Laerdal Airway Management Trainer
The Laerdal Airway Management Trainer realistically simulates an adult airway, and the lifelike upper torso and head can be used to demonstrate and practice intubation, ventilation and suction techniques. In addition, it can be used to demonstrate upper airway bronchoscopy and bronchoscopy guided endotracheal intubation.​
​