ShockLink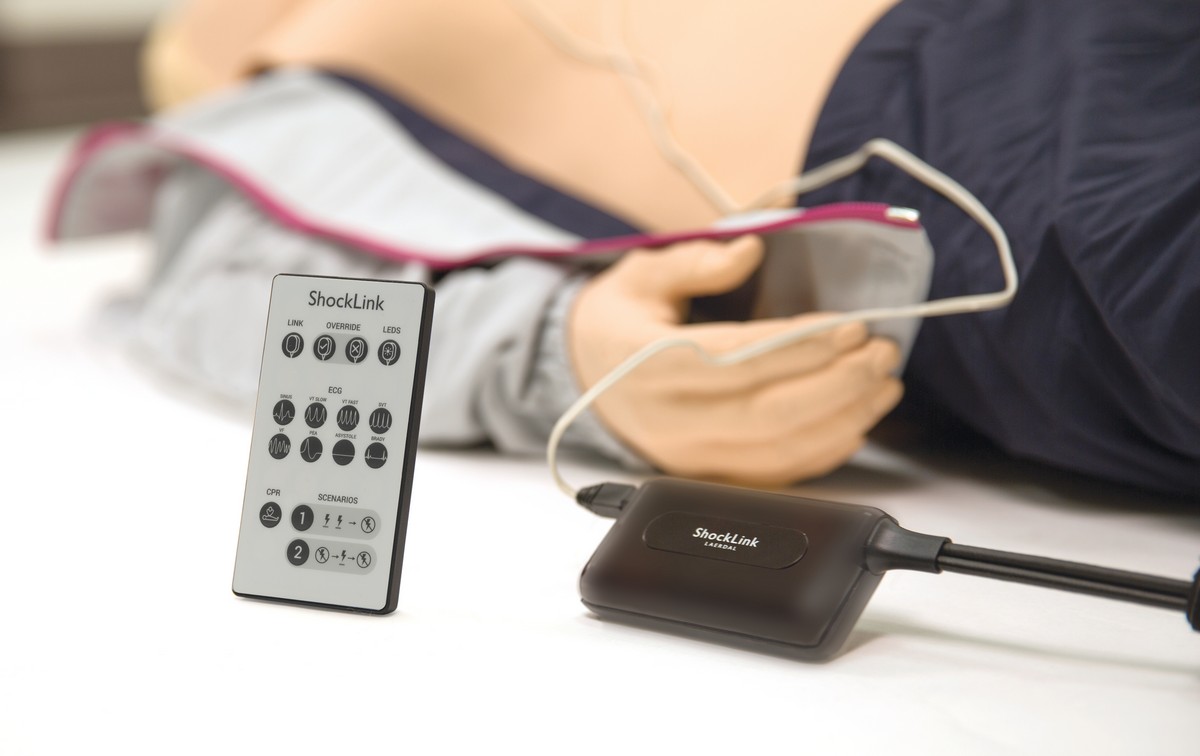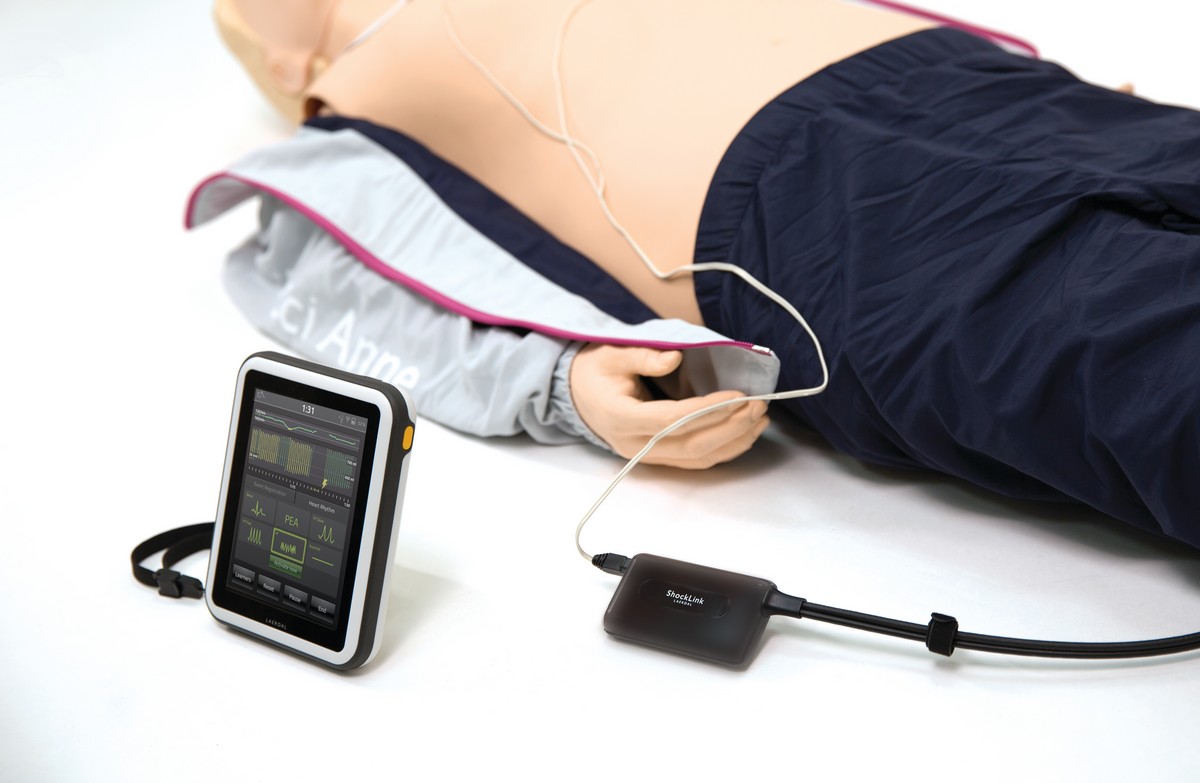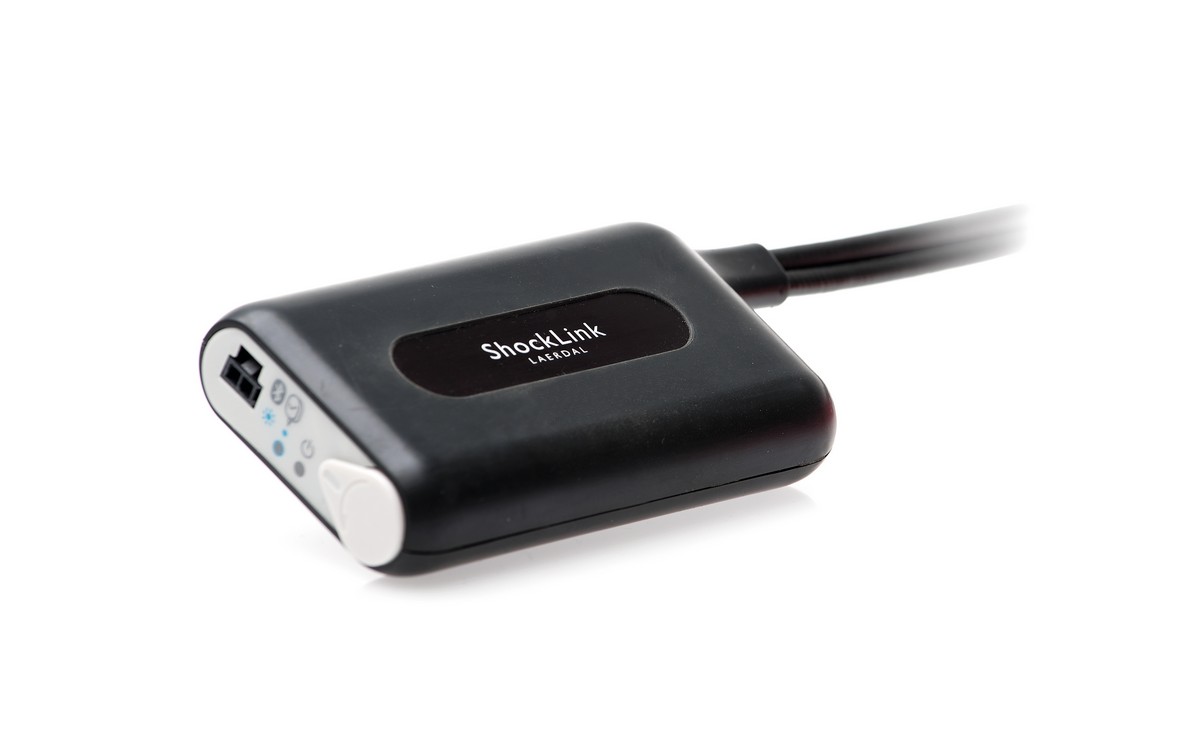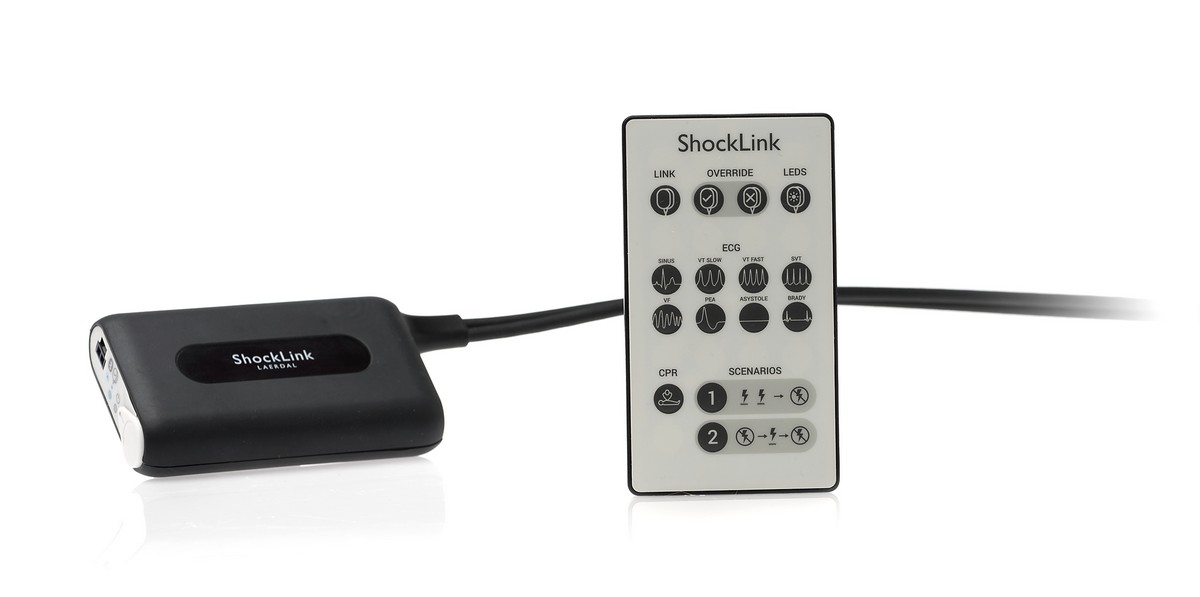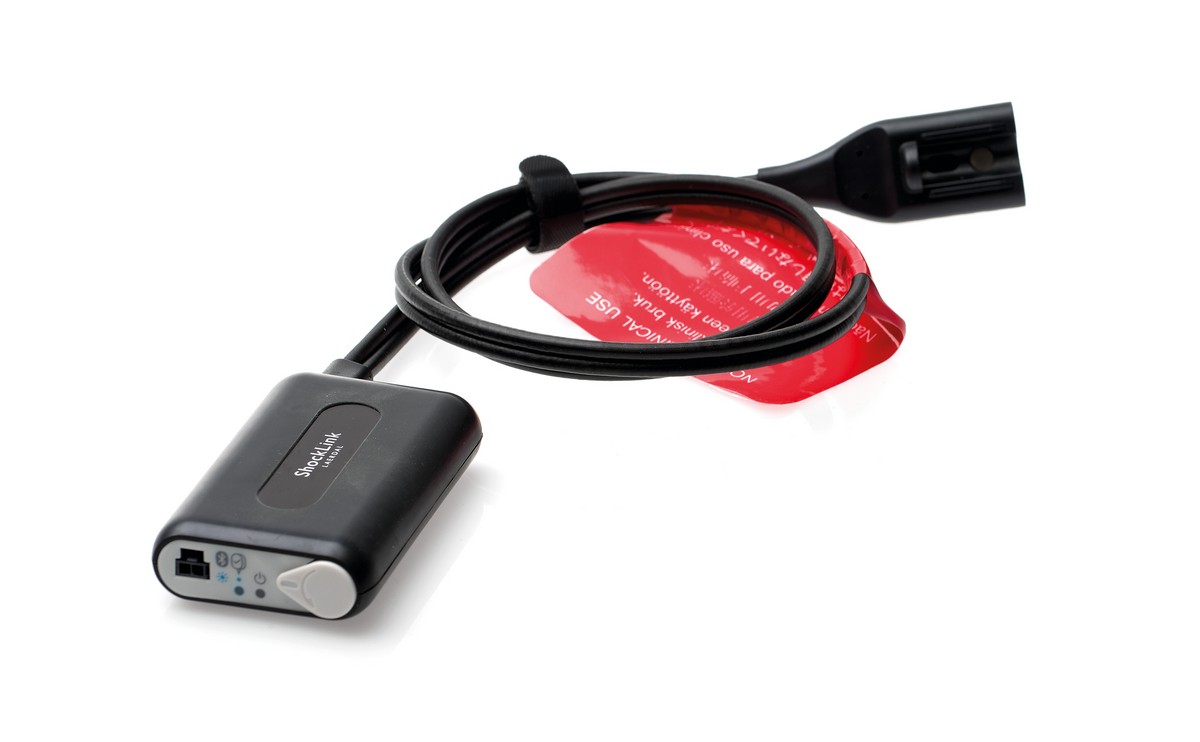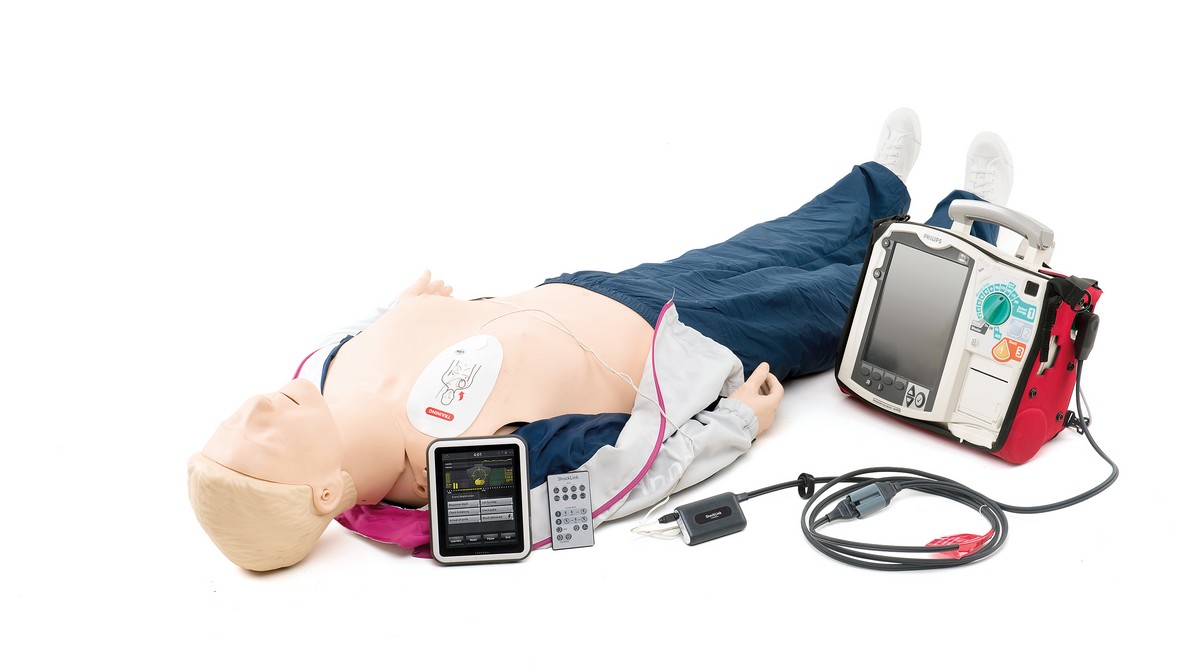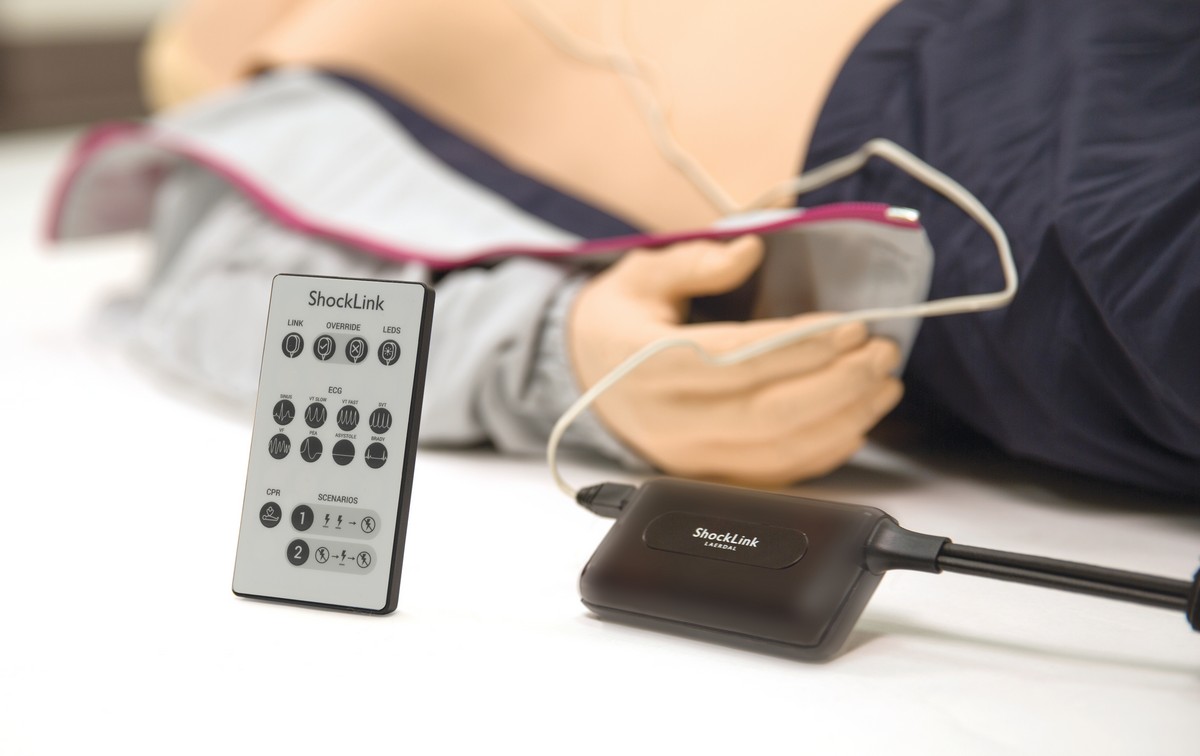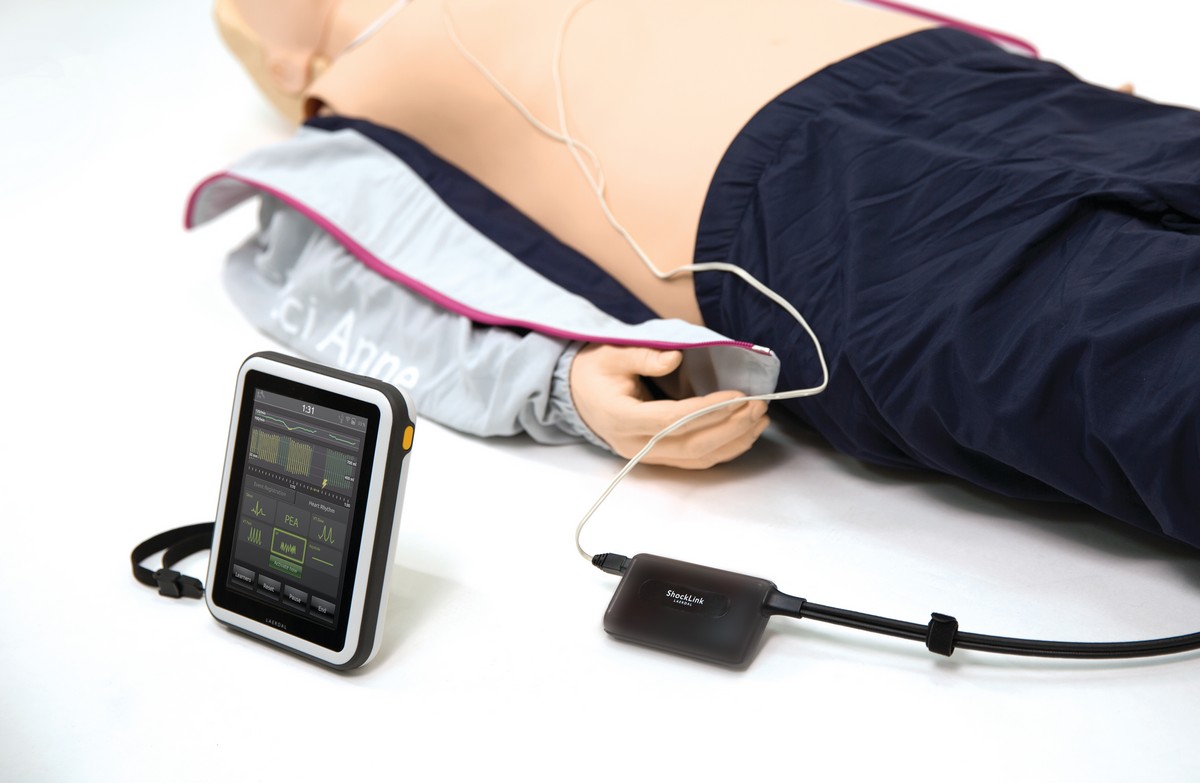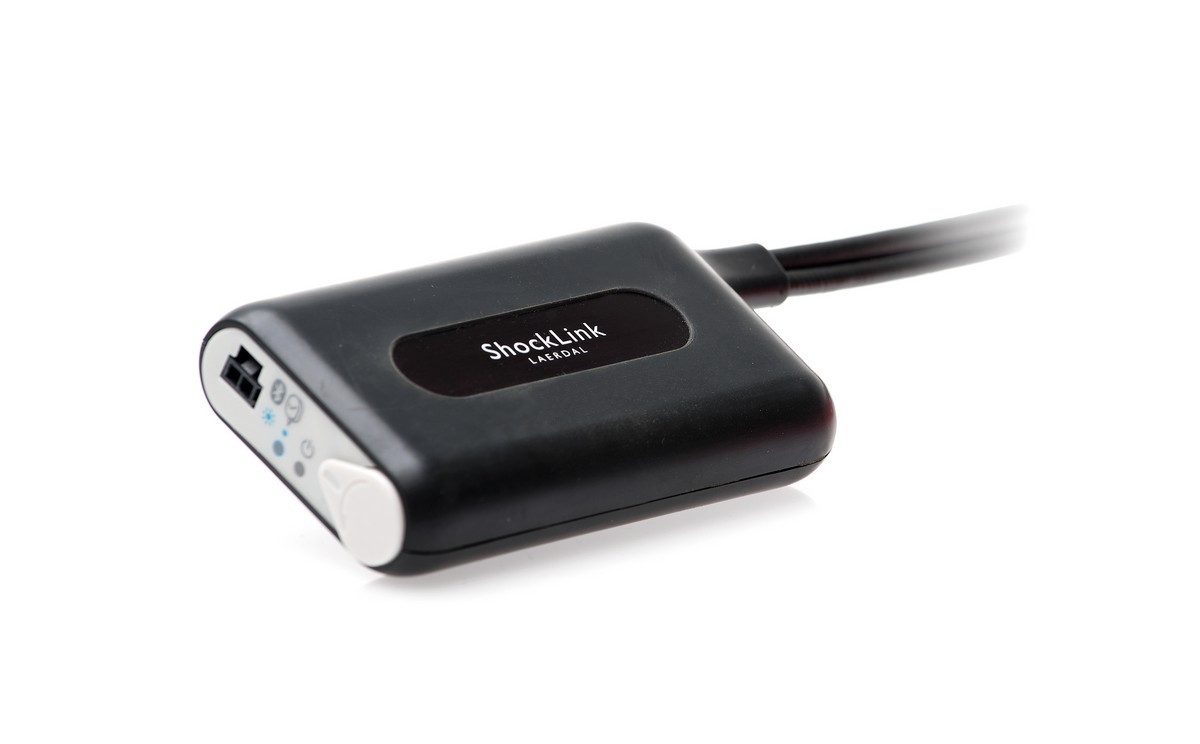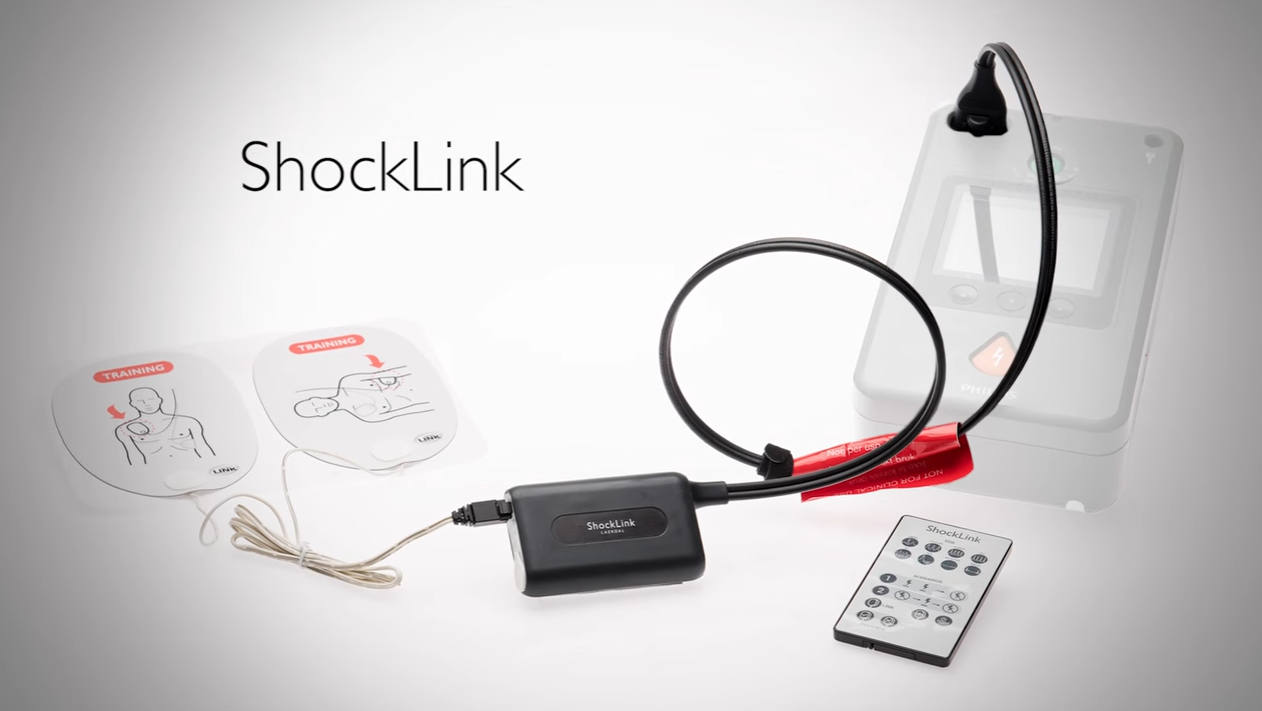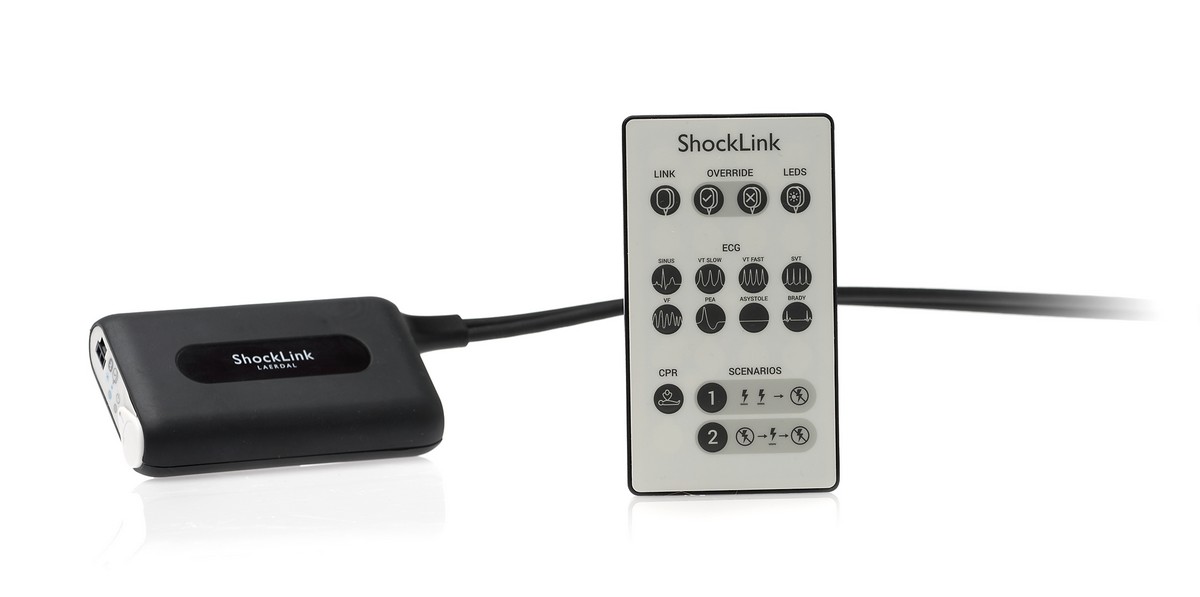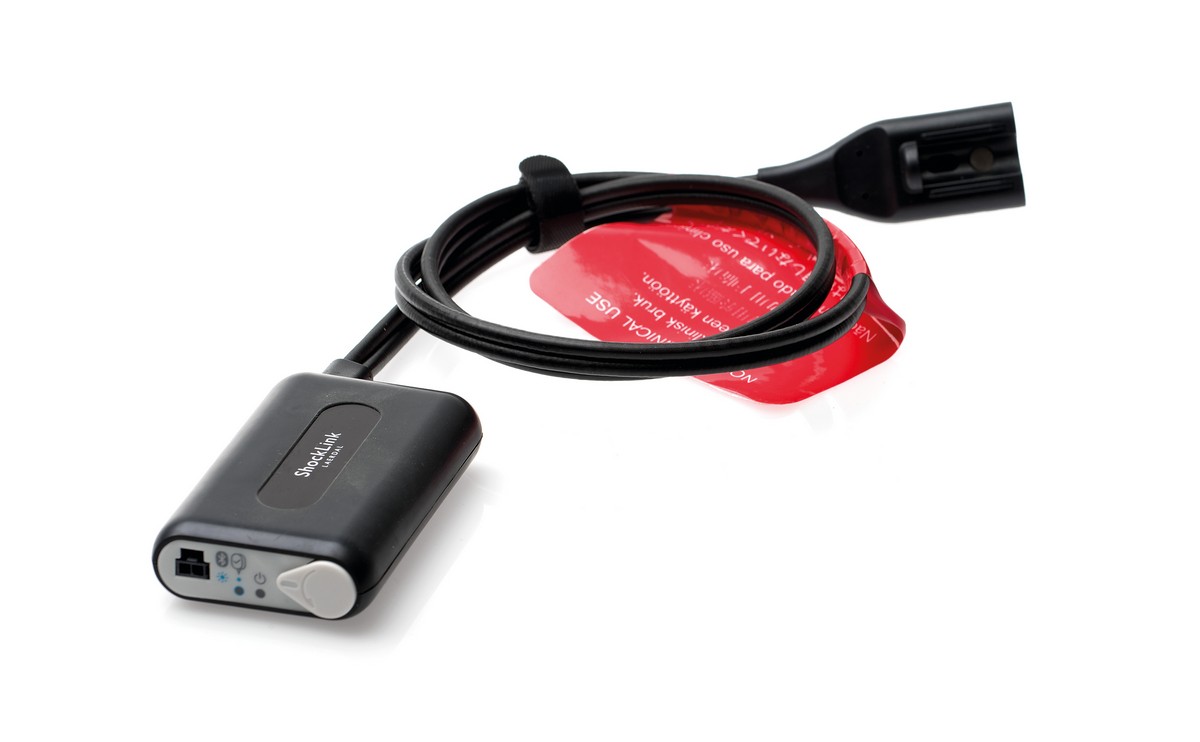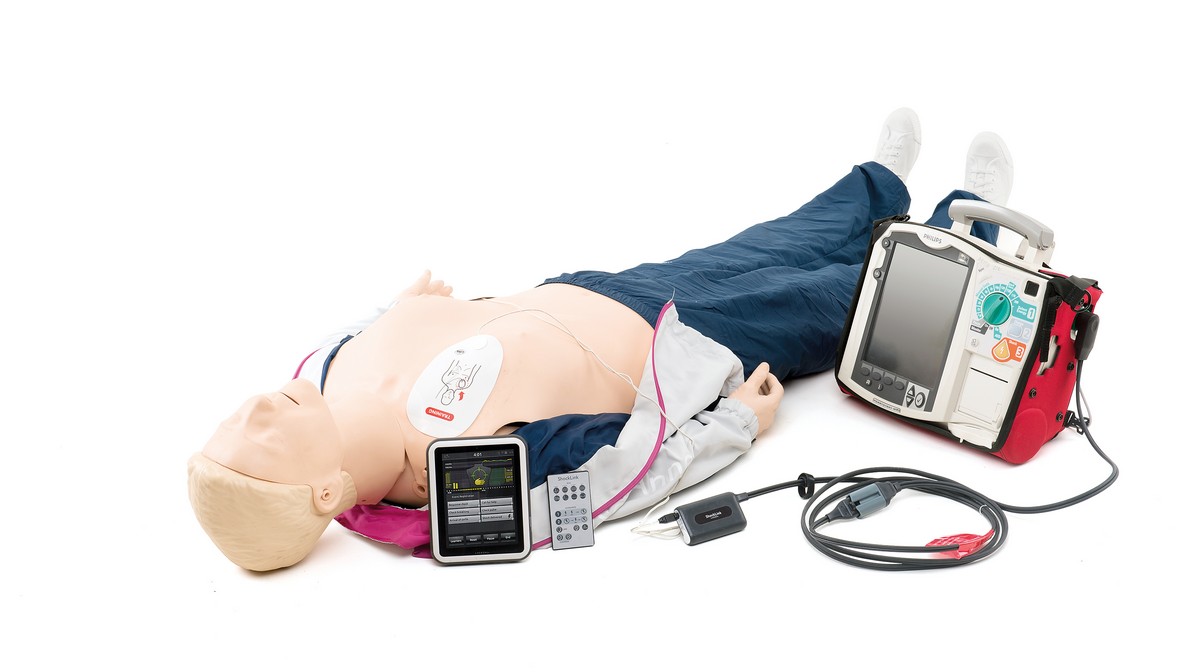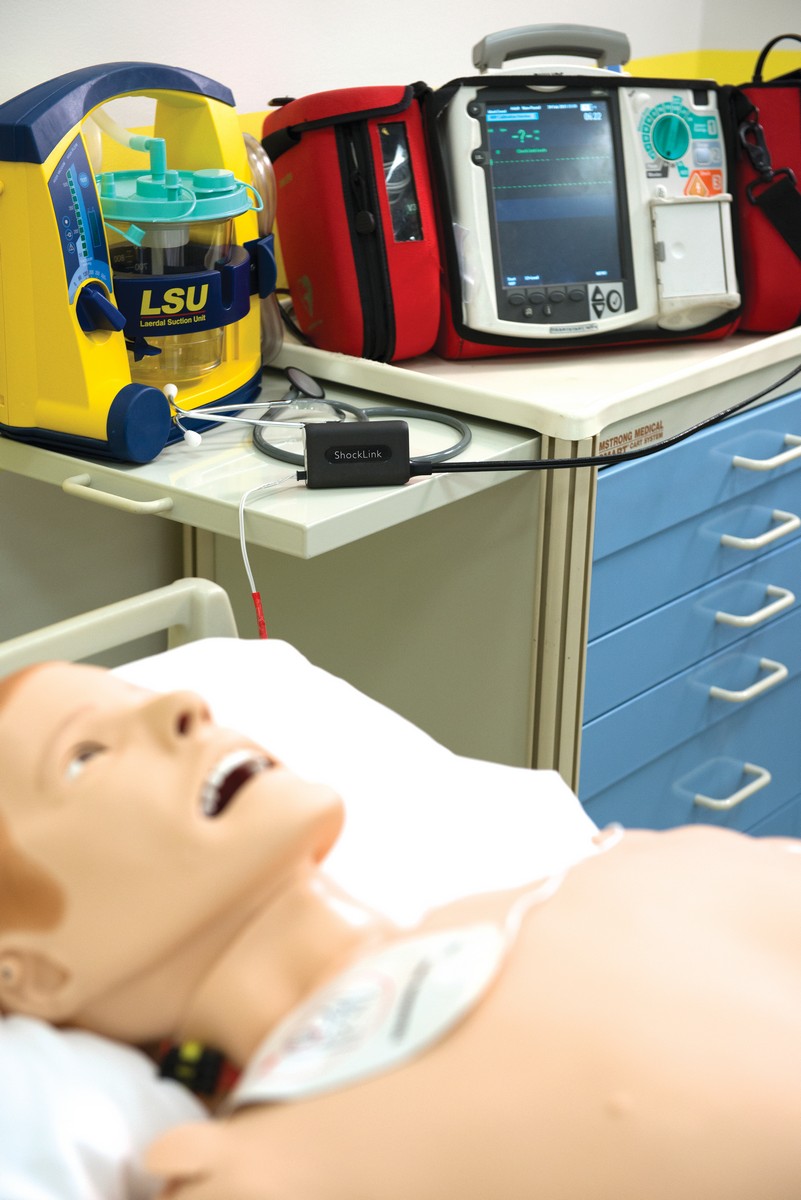 La technologie ShockLink vous permet d'effectuer vos formations avec un défibrillateur réèl sans avoir recours à des mannequins d'entraînement spécifiquement conçus pour recevoir un choc réèl.
Très simple d'utilisation, il vous suffit de connecter le cable ShockLink à votre défribrillateur réèl et de le relier aux électrodes de formation Shocklink. Vous pourrez ensuite utiliser votre défibrillateur sur n'importe quel mannequin de formation: le choc électrique délivré par le défibrillateur sera absorbé par le cable ShockLink.
Efficient and cost effective defibrillation training
ShockLink connects most commonly used defibrillators to the majority of current CPR manikins or simulators, providing a comprehensive solution for realistic and standardised training.
During a scenario, different teams can easily train together as you can swap between different defibrillators efficiently.
With ShockLink, you no longer need to purchase a specific training model for your AED or a new CPR manikin, which reduces the cost of implementing live defibrillation training.
Train the way that clinical procedures are performed
Train with realistic defibrillator training pads (not studs) with all the key learning objectives from CPR-D training. The ShockLink remote control, or a SimPad SkillReporter, can be used to prompt changes to simulated heart rhythm scenarios.
Training and heart rhythms controlled using one of the following:
SimPad PLUS avec SkillReporter permet d'obtenir un feedback des gestes pratiqués pendant l'entrainement à la...
SimPad PLUS avec SkillReporter permet d'obtenir un feedback des gestes pratiqués pendant l'entrainement à la réanimation cardiopulmonaire sur un ou plusieurs mannequins en simultané (jusqu'à 6 mannequins). Le moniteur peut ainsi...
ShockLink Remote
ShockLink offers a complete solution for the Chain of Survival
Early defibrillation, within the first 5 minutes, is a key step in the Chain of Survival. With easier and more efficient training solutions more laypeople could be equipped to function as first responders in the community.
Research in Sweden has shown that improved outcomes in out of hospital cardiac arrest survival rates was due to an improvement in training in all steps of the Chain of Survival (European Heart Journal, September 2014). ShockLink could help facilitate this.