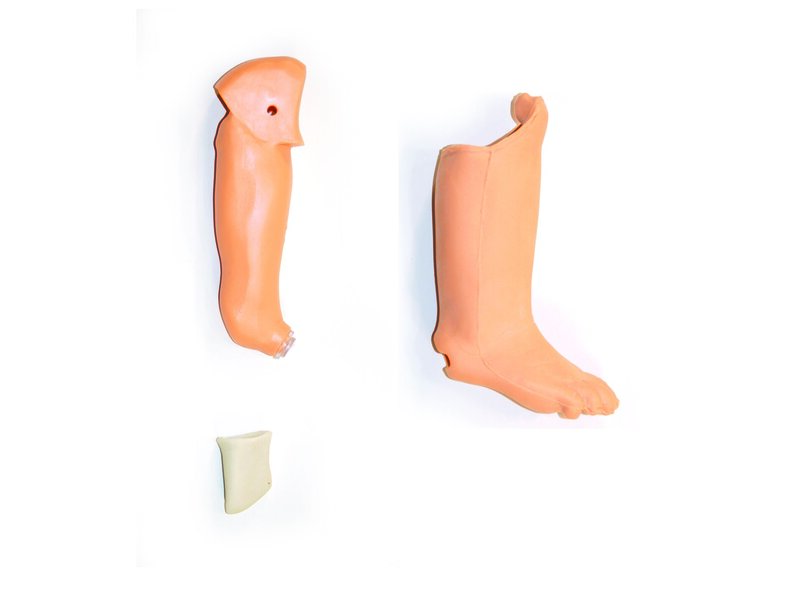 365-00201
INFANT I.O. LEG (S)
359,00 €
Prijs excl. BTW:
434,39 €
Prijs incl. BTW:
En stock
Bewaren voor later?
Meld je aan om dit item aan je favorietenlijst toe te voegen.
Overzicht
Lifelike reproduction of lower right leg allows students to master infant intraosseous infusion techniques
Lower right I.O. leg to fit Nursing Baby manikin features simulated tibia and anatomical landmarks at the tibial tuberosity and medial malleolus. Fluid may be infused for realistic flasback. Drain in heel connects to reservoir bag.
Includes: 1 Infant I.O. Leg Mandrel, 1 Foot Insert, 1 Infant Leg Sleeve and 1 Bottle Red Simulated Blood
*Attachment hardware not included.
Compatibele oplossingen
Meer informatie over gerelateerde producten om uw ervaring te verbeteren