ValuePlus Service Programs
Technical Services
Product performance directly impacts your training goals and objectives. Laerdal Technical Services provides the finest service and support for your program. For the ultimate in product protection and savings, the Laerdal ValuePlus™ Service Programs will maximize the value of your simulator.
The investment in your simulation training program was made with the purchase of Laerdal solutions! Protect that investment with Laerdal Technical Services. Combine a ValuePlus Service Program with your new simulator to receive a package of services that could include an extended warranty, preventive maintenance, and loaner equipment. Take advantage of the unparalleled support from the Laerdal Technical Services Team!
ValuePlus Program Options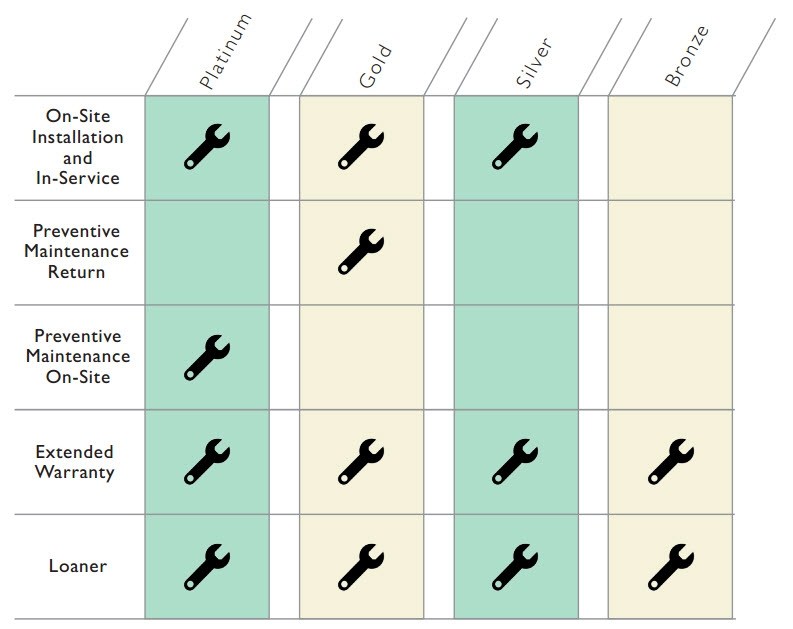 Simulators eligible for the ValuePlus™ program are:
SimMan® 3G, SimMan® 3G Trauma, SimMan® Essential, SimMom®, SimJunior®, SimBaby™, SimNewB®, ALS Simulator
Available in a Two-Year, Three-Year, and Five-Year program.
More on our Technical Services