Loaner Program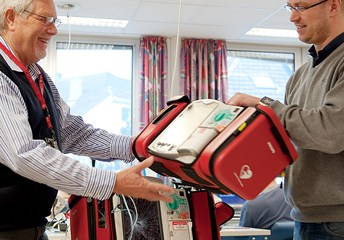 The Laerdal Loaner Program offers an effective way to minimize lost productivity. When unexpected product downtime occurs, we will dispatch a loaner unit overnight to your facility for use while your equipment is being evaluated.
Includes:
Priority shipment of Loaner manikin–Request must be posted prior to 3:00 PM EST for same-day shipment to occur.
Transportation case for return of manikin to Service Center for repair
Pre-paid ground shipment for: Return of product to Service Center, Return of product to Customer Facility, Return of loaner product to Service Center
All expenses incurred to inspect and clean loaner product
72 hour average repair turn-around time for customer property
Services not Covered by this Program
Repairs of Customer owned property
Additional Priority shipments of Customer owned property
'Rental' of the Loaner product (After repaired product has been returned to customer)
Customer damage to the loaner equipment as a result of - Accident, abuse, misuse, introduction of foreign objects into the Product, or failure to follow the manufacturer's Directions for Use.
Products located outside the United States or Canada
Any activities not expressly stated in the full agreement
The Loaner Program may also be purchased as part of a ValuePlus package available as 2, 3 or 5-year options.