Laerdal Medical and SimX partner to widen the impact of VR medical simulation training
Laerdal Medical and SimX partner to widen the impact of VR medical simulation training
WAPPINGERS FALLS, NY, June 22, 2023
Patient simulation is a critical component of training healthcare providers for the realities of practice without posing risks to real patients. Laerdal Medical, a leader in patient simulation, and SimX, a leader in virtual reality medical simulation, today announced a partnership to help increase patient safety with a VR simulation training solution that helps prepare providers to deliver optimal care.
Under the partnership, Laerdal will become the primary distributor of the SimX virtual reality simulation platform for hospitals, EMS, and government customers in the U.S. and Canada.
"Laerdal's mission is helping save lives – and our goal is to help save one million more lives, every year, by 2030," said Neil Weber, President of Laerdal Medical North America. "SimX represents a leader in the VR space and shares our mission of helping save lives. With the resources and expertise between our two organizations, we can help prepare healthcare providers in hospitals, EMS, and the military to provide high-quality care and positively impact patient outcomes."
Developed by clinicians for clinicians and educators, SimX immerses learners in a unique "holodeck-like" experience that allows them to treat patients the same way they do in real life. Students, instructors, and observers can work simultaneously around the same virtual patients, from any location. The platform includes 250+ existing scenarios, along with the ability to tailor cases to organizations' individual training needs.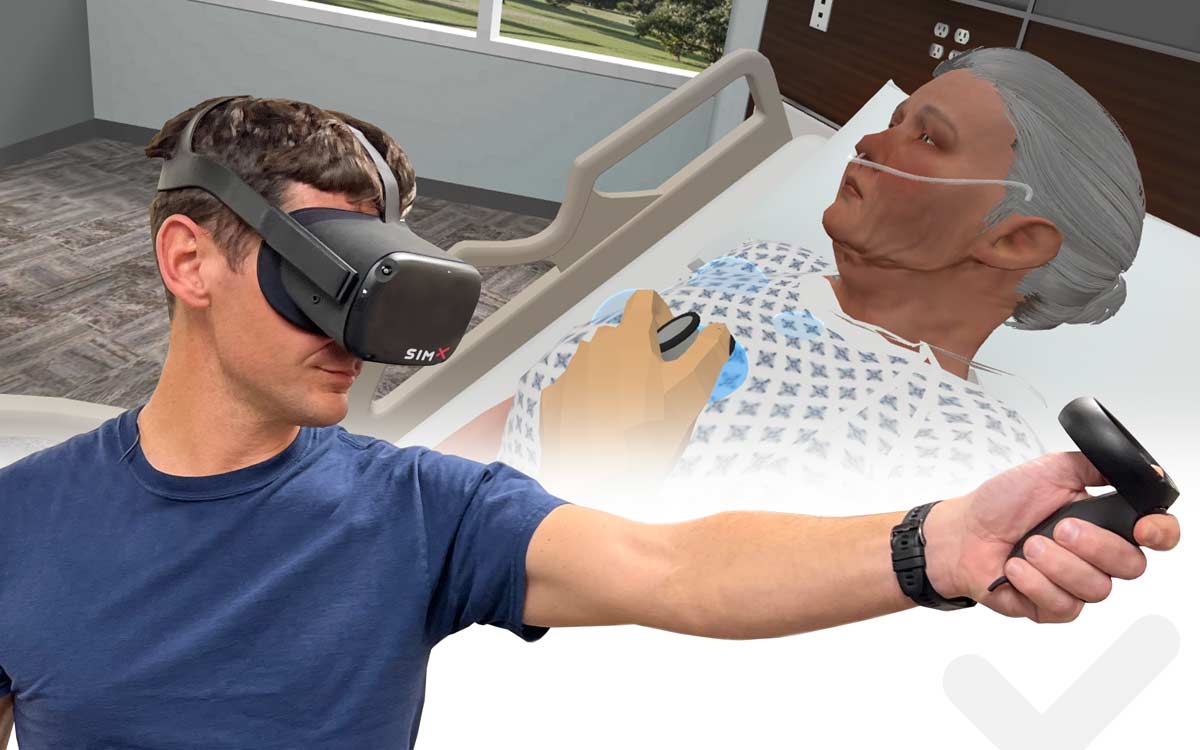 "This collaboration represents the next evolution of VR simulation expansion," said Ryan Ribeira, CEO and Founder of SimX. "Between the SimX expertise in VR and Laerdal's credibility and market presence, we truly believe the sky is the limit in making an impact on patient care through this immersive healthcare provider training."
About Laerdal
Laerdal Medical is dedicated to the mission of helping save lives through the advancement of simulation-based training in the fields of resuscitation, patient care, and emergency care training around the world. For more information, visit www.laerdal.com.
About SimX
SimX is an industry-leading virtual reality medical simulation platform that is used around the world and by top institutions including Mayo Clinic, Stanford, Northwestern, University of Pennsylvania, the US Air Force, and many others. For more information about the SimX System, visit www.simxvr.com.
Press Contact
Mary Lanigan
Email: [email protected]
Telephone: (845) 296-6433