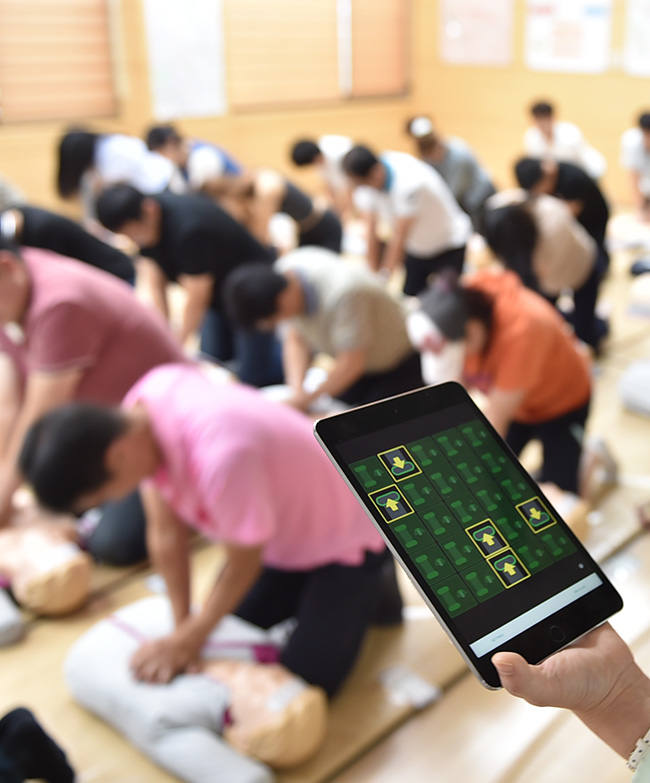 Why HEROS?
Laerdal's best solution to teach and learn community CPR
Easy to learn and remember
HEROS is easy to teach and easy to learn. Experience how the fun, interactive and immersive training makes learning stick.
Objective feedback improves efficiency
Utilize real-time objective feedback to increase learner's engagement and improve the quality of your training. Manage up to 42 learners in in one class and improve on 1:1 training with the same program.
Data monitoring and reporting
Get access to every learner's score and progress. Track and report on thousands of learners' CPR performance to measure and execute quality improvements.